Category:
Dinners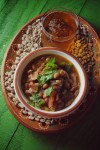 Borracho Beans Borracho Beans are beans cooked with beer.  Pinto beans cooked low and slow… Read more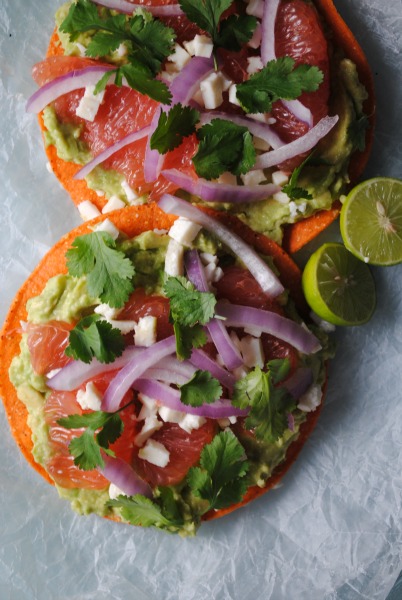 Avocado Grapefruit Tostadas
I made a lot of tostadas (bean and cheese) as a newlywed.  Not super creative, but at the time neither was I. They were easy to pull together, perfect for our tight budget and one of the few things I could cook at the time.
Now being married 13 years I am happy to see things in our kitchen have gotten tastier.  These tostadas are bright, colorful and super tasty, as my 8yr old would say.
A layer of avocado sets the base for sweet segments of grapefruit, sliced red onion and queso.  A quick sprinkle of cilantro and dinner is ready.
The plump segments give this tostada a hearty bite and avocado makes any dish shine.
~Have you tried Ruby Reds from Texas? I've teamed up with TexaSweet for a Grapefruit celebration, 3 days of sweet recipes and 1 BIG  Giveaway! 3 lucky winners will get a box of Tx Grapefruits  shipped directly to them! How fun! Giveaway on Friday!
A Lenten Blog Hop~ Join in!