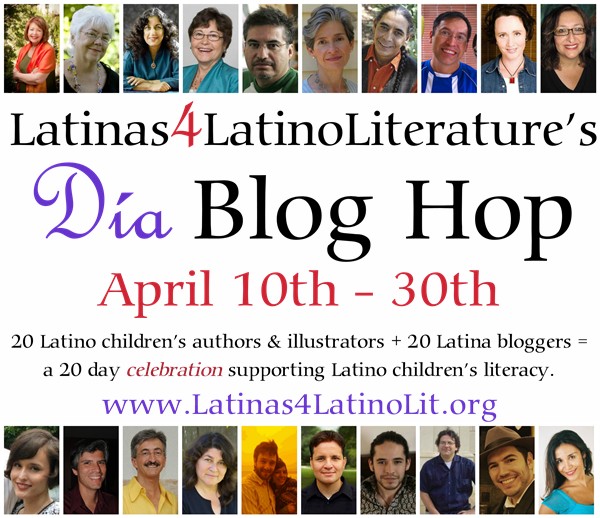 Reading books is a pivotal part of our daily life.  My little gals spend countless hours reading under the covers, we snuggle together on the couch or they retreat to their favorite reading nook.  My young ladies enjoy exploring new worlds, meeting new people and learning all through books.  They are treasured items in our home and are treated with respect as we believe they are a gift given to us by the writer and illustrator. A tiny piece of their world shared to us by the power of words, pictures and passion.
Today I am honored to share my space with the talented Jorge Argueta. I have enjoyed sharing his books with my children and they have becomes a wonderful addition to my kitchen.  Jorge writes Cooking Poems a true joy to read.  Enjoy~
Jorge Argueta
During one of my book presentations in Chicago I was asked by a young girl, "Mr. Argueta, why do you write children's books?" I am used to children asking the most difficult, fun, and intelligent questions, ranging from "How long does it take you to write a book?" to "How old were you when you started writing?" and "Do you like writing?" or even that inquisitive question, "Do you make money writing books?" To me all questions asked by a child are important and deserve and answer.
When that young Latina girl asked me "Mr. Argueta, why do you write children's books?" I paused for a moment, and in a flash, I was back in El Salvador, playing marbles, flying kites, playing hopscotch. I was shoeless running around my house, climbing mango trees, tamarindo trees, smelling the tortillas made with new corn, and listening to the party in a boiling pot of beans. I thought of my grandmother and how she used to make clay pots, and feed the chickens and ducks, and pigs. I thought about the huge stones in the river Tepenechapa in my hometown. I thought of my friends and remembered their names and nicknames. I remembered the fields, the heat and taste of El Salvador, my family planting corn, beans and squash, and the birds singing in the fields, the smell of sweat from sweet hard work. I remember the time my cousins Oralia, Maribel and I fell off a mare and how we climbed back up as grandpa Alfredo did when taming horses. I remembered what I had to endure the moment I left El Salvador to come to the United States. I write to remember who I am and carry in my heart pieces of my colorful childhood with me.
I believe my responsibility as a children's book author is to constantly find better ways to answers that question and other questions that concern the well being of my indigenous culture.
For the past four years I have been writing what I call cooking poems for children. These books are a recipe and a poem: Tamalitos a Cooking Poem, Sopa de Frijoles, Un Poema Para Cocinar; Guacamole, A Cooking Poem; Rice Pudding, A Cooking Poem. Writing about beans, onions, tomatoes, garlic, chile verde, cacao, rice pudding, guacamole, tamalitos, fire, water, pots and pans, is to write about who I am. I love how this simple subject takes me home. Ummmm, ssssabor.
I write children's books because it is my way to honor who I am and represent my culture and history. I also write children's books because by doing it I continue to play those games that as a child I never finished playing.
I am happy to know in every school presentation there will always be a young Latino boy or girl ready to ask those inquisitive questions, the type of questions will take me back to those memories of playing, laughing, falling, bruising – and always getting up and moving on.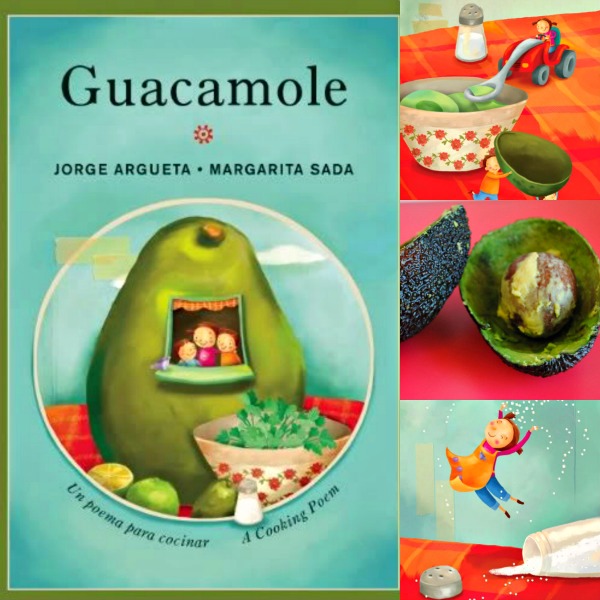 A small passage from Guacamole:
Ahora le agregas sal, no mucha.
Cántale a la sal
cuando la agites,
para que como pringuitas
de llovizna blanca
caiga sobre el aguacate verde.
Sal salita de mi salero
échale la sal primero.
Ahora con el tractor de tu cuchara
remueve un pcoc la carnita verde de los aguacates.
Mueve tu cuchara hacia arriba y hacia abajo.
El aguacate se está poniendo
más blandito.
Se está volviendo guacamole.
Now add salt, not too much.
Sing to the salt
as you shake it
so that little spatters
of white drizzle
fall like rain on the green avocado.
Salt, salty salt from my saltshaker,
salt goes in first.
Now with your tractor spoon
stir up the green avocado flesh.
Move your spoon up and down.
The avocado is getting
softer.
It's becoming guacamole.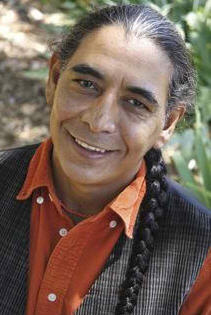 Jorge Argueta is the author of several children's books and the winner of the Americas Award for Latin American Literature and the Independent Publishers Book Award for Multicultural Fiction for Juveniles, among many other awards. He is also a San Francisco Library Poet Laureate.
His work is featured in college textbooks and anthologies. His heartwarming bilingual English-Spanish stories are the favorites of Latin-American children, and of children and adults from all cultures.
Visit his website at JorgeArgue

The Giveaway
L4LL has put together a wonderful collection of Latino children's literature to be given to a school or public library. Many of the books were donated by the authors and illustrators participating in this blog hop. You can read a complete list of titles here on the L4LL website.
To enter your school library or local library in the giveaway, simply leave a comment below.
The deadline to enter is 11:59 EST, Monday, April 29th. The winner will be chosen using Random.org and announced on the L4LL website on April 30th, Día de los Niños, Día de los Libros, and will be contacted via email – so be sure to leave a valid email address in your comment! (If we have no way to contact you, we'll have to choose someone else!)
By entering this giveaway, you agree to the Official Sweepstakes Rules. No purchase required. Void where prohibited.
¡Buena suerte!