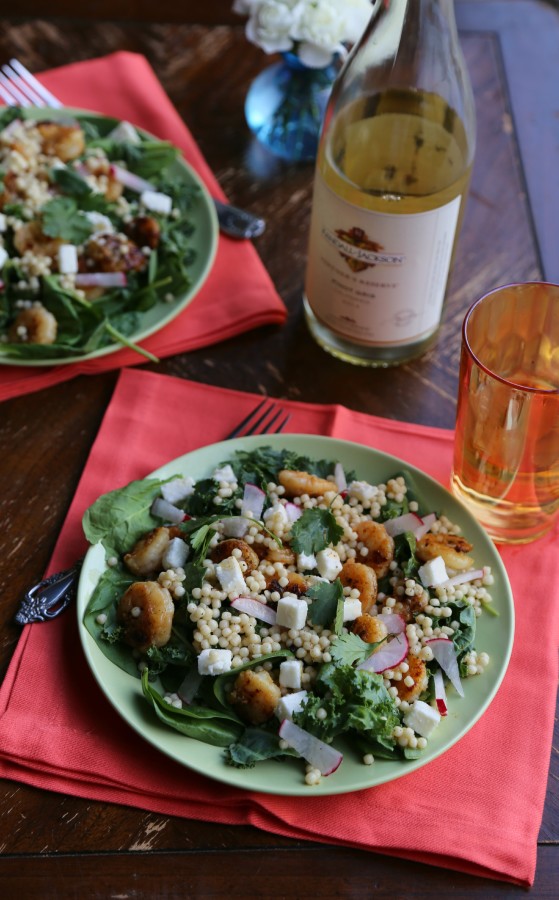 Roasted Shrimp Couscous Salad
Today, I'm sharing a delicious, 30-minute Tex-Mex Shrimp Couscous Salad recipe that has become an easy, go-to dinner at our house. Texas brown shrimp and a drizzle of citrus dressing combine to create an unforgettable meal.
This is a great dish for any night of the week, whether at home with the family or entertaining.  It's also a simple, hassle-free dish that allows you to enjoy your time with guests, instead of being stuck in the kitchen.
Roasted Shrimp Couscous Salad Recipe
Are you ready to try this recipe for one of my favorite fresh, summer salads?  Head over to my friend Denise's blog, Easy and Delish Recipes to see how you can make it at home.  And don't forget to pair it with a gorgeous pinot grigio and a squirt of lime!  Enjoy!
Here's the link to the recipe: http://www.easyanddelish.com/roasted-shrimp-couscous-salad/