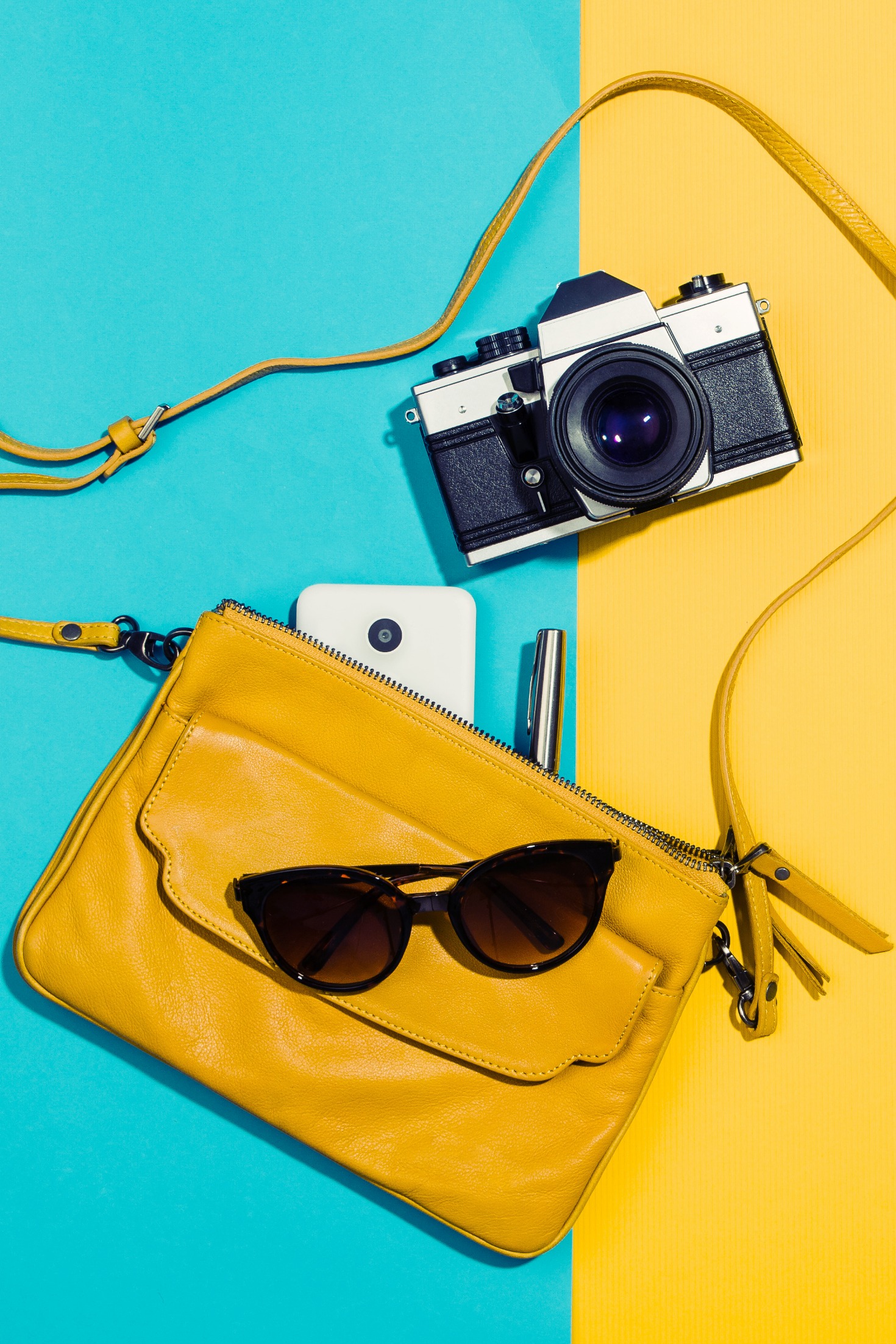 How to Plan for Your First Hispanicize Event
I'm so excited to be attending Hispanicize this year as one of their eleven social correspondents.  As part of our duties, we'll be sharing tips for getting the most out of Hispanicize, plus live coverage of the best entertainment, sessions and events.  If you're attending for the first time, make sure you follow us by using the #Hispz17 hashtag for special announcements and more!
I want to tell you a little bit about Hispanicize and why it's so important that you go and why you should plan ahead to get the most out of this incredible event.
Hispanicize is a huge event that happens every year in Miami that connects and showcases Latino influencers with brands, marketers, journalists, innovators…and of course…other bloggers!
Attending an event like Hispanicize is a great way to grow your network and promote your blog.  It's also a great way to improve your blog, since the event offers some amazing educational sessions and meetups with other bloggers who you can connect with and seek guidance from.
If you're still curious about what happens at Hispanicize, just watch this quick recap from last year's event!
Don't have tickets yet?  You can get them here: https://hispanicize.meetingplay.com/hispanicize-2017/register/
How to Plan for Hispanicize
Hispanicize is a huge event that spans several days and has a ton going on!  If you haven't planned out your trip, you might end up missing out on some important people to meet, things to do and who knows what else.  So make sure you're prepared!  To help you get ready, here are a few things to think about.
Goals – Always keep in mind what your goals are for the event.  What are your goals?  What do you want to get out of this trip?  Figure that out and make a plan for how you will reach those goals.  Can you schedule time to connect with other bloggers who can give you one-on-one tips?  Schedule a meetup with brand PR to discuss your new project?  Create a list of sessions that you can attend to get the most out of the event?  Whatever it is, make sure you find a way to get it done during your stay.
Network – Don't be afraid to just go up to people and talk.  I'm not much of an extrovert, but I try my best to really connect with people at these events because it might be my only opportunity.  Make sure you get time in with the most important people on your list and don't be afraid to approach new bloggers or brands who you might want to collaborate with.
Pitch – This is a huge opportunity to share your blog and what you do with the world!  Prepare a pitch ahead of time that describes what you do in a sentence or two.  Be prepared to share it will people and let them know who you are and what you bring to the table.  Who knows how many opportunities for collaboration or partnership it can open up!
Take notes – You're going to learn a lot and meet a lot of people at this four day whirlwind of an event.  Make sure you take notes.  Write info about what you talked about on the back of people's business cards so you don't forget.  Keep a notebook with sections for each session you attend and write down the highlights.  Bring a recorder if needed.  Just make sure you have all the information you need and get plenty of juicy details for blog posts after the event.  People love reading recaps!
What to Bring to Hispanicize
Planner or Agenda – Make sure you use an app or written agenda to keep track of all the events you want to attend.  There will be a lot going on and it's really easy to forget once you arrive and are overwhelmed with so many new things to do and people to meet.  And don't forget to save some time open for events or touristy things that are off the beaten path.  There are so many amazing things to do in Miami and you don't want to miss out!
Business Cards – Make sure you print your business cards way in advance and bring plenty with you.  I recommend MOO because their cards are high quality and make a really great first impression.  You'll want to make sure to put your logo or branding on your business cards, your contact info and a link to your media kit.  You can also link to your media kit by adding a QR code to your business cards.
Electronics – Even if you think you won't be writing, taking pictures or shooting video, once you see all of the amazing things that are happening, you'll regret not capturing it.  Make sure you bring your laptop, smart phone, SLR camera, audio recorder or any other devices you think you might need throughout the day.  And don't forget your chargers!  Remember, you'll be there for several days, you might as well use that opportunity to get some great content for you blog.
Clothes & Accessories – You've heard the term "dress to impress."  Events like this are no different.  Remember that you're there to not only connect with other bloggers, but to meet up with PR and marketing professionals who will want to know more about you and your blog.  Wear your branding colors, dress professionally and don't forget to be memorable.  You should definitely wear a few statement pieces that will help you to stand out.  It's also a good idea to bring a few different outfits for different occasions and weather situations.  It's Miami, so bring your bathing suit, sunglasses, some outfits for a night of dancing, professional looks and casual items for relaxing…oh, and plenty of shoes! And don't forget to make a list in advance so you don't forget anything!
Want more great tips and lots of insider info about Hispanicize?  Follow the #Hispz17 hashtag on social media to keep up with all the updates and live coverage!  You can also follow me and all of the Hispanicize Social Correspondents for more!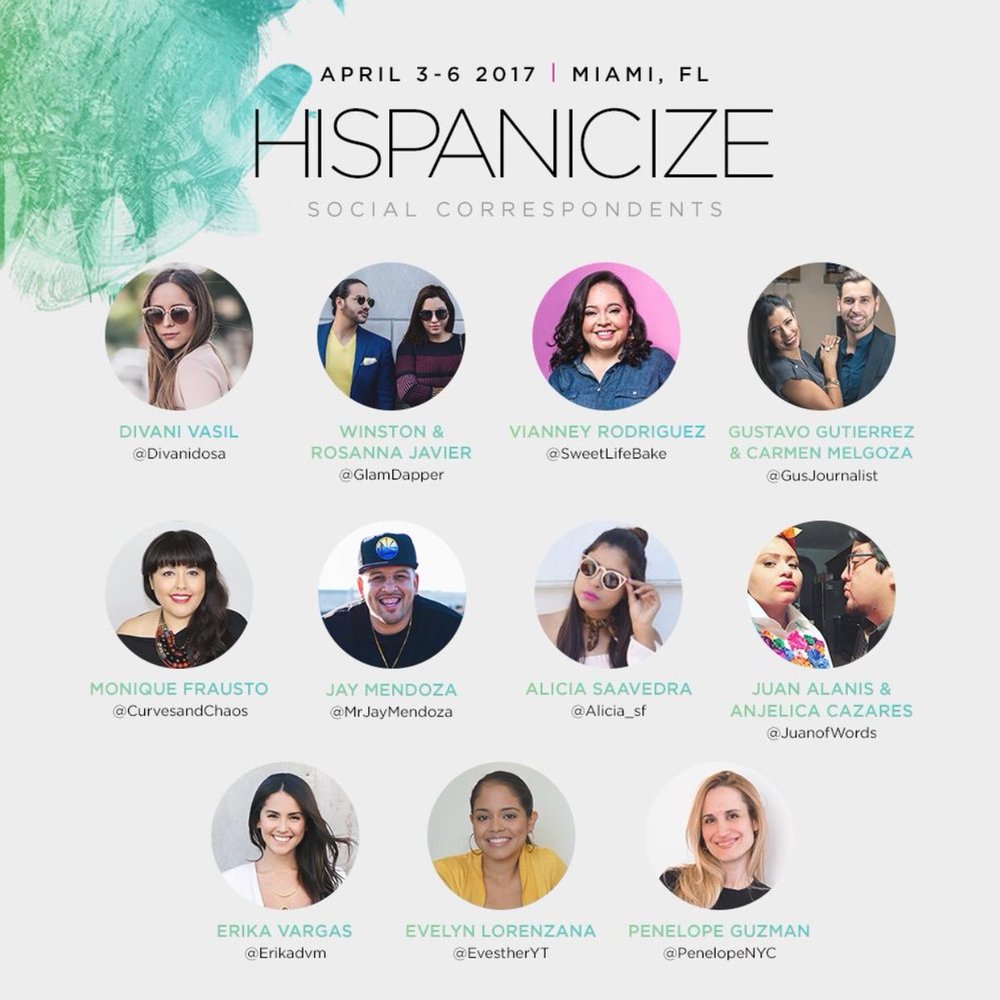 Hispanicize Social Correspondents