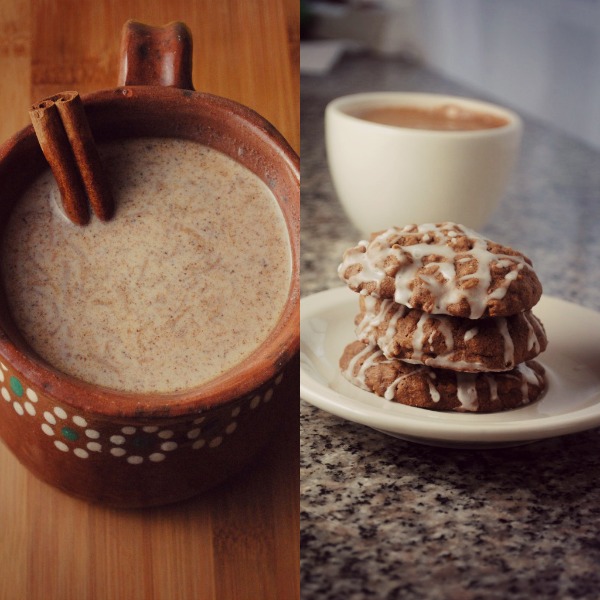 I'm up to my elbows in masa, tamale husks, chiles and empanadas.  Today I host my very first tamalada in my home! I am pretty stoked, this is major! My mom has always been in charge of our tamaladas and she is, always will be the expert on tamales.
Her masa is spot on fluffy, her filling perfectly seasoned and even her tamale pot seems to hum a jolly tune while steaming away on her stove top.
I've got mighty big shoes to fill and with a house full of family coming over I decided to make a HUGE pot of Abuelita chocolate and peppermint marshmallows to keep the kiddos happy.
I'm also whipping up two new empanadas that I will send home with guests and will be treating my guests with a new tamale for dinner.  Don't worry I will be sharing all these new recipes with you over the next few days. But today a sweet giveaway from Abuelita! Enjoy!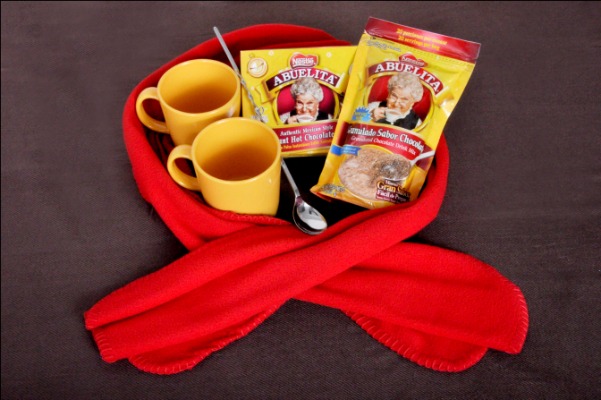 From Nestlé Abuelita
A mug of Abuelita feels just like a warm hug – a simple, soothing, pampering pleasure that reminds us of comforting time with family.  Why not share that with everyone you love? You can now send a virtual "abrazo" to your friends through our "Abraza con una taza" Facebook tab! For each "hug" you send, choose from a variety of special cards and write a custom message. Then share the "abrazo card" with your Facebook friends and encourage your friends to do the same!
Starting November 5th, you can participate by visiting http://facebook.com/Abuelita and clicking on the "Abraza" tab. There will also be weekly giveaways! The first 500 users who create a digital "abrazo" each week from November 5th, 2012 to January 6th, 2013 will be eligible to receive a special gift basket and subsequent users will receive a coupon for savings on Abuelita. No purchase necessary.
To WIN the gift pack pictured above please share why you love Abuelita:
Comment below for a chance to win. Good luck!
Giveaway ends Dec 19,2012. Winner will be contacted by email and prize will be shipped by sponsor.
Sweet Life Disclosure: This is a sponsored post with Nestlé Abuelita.