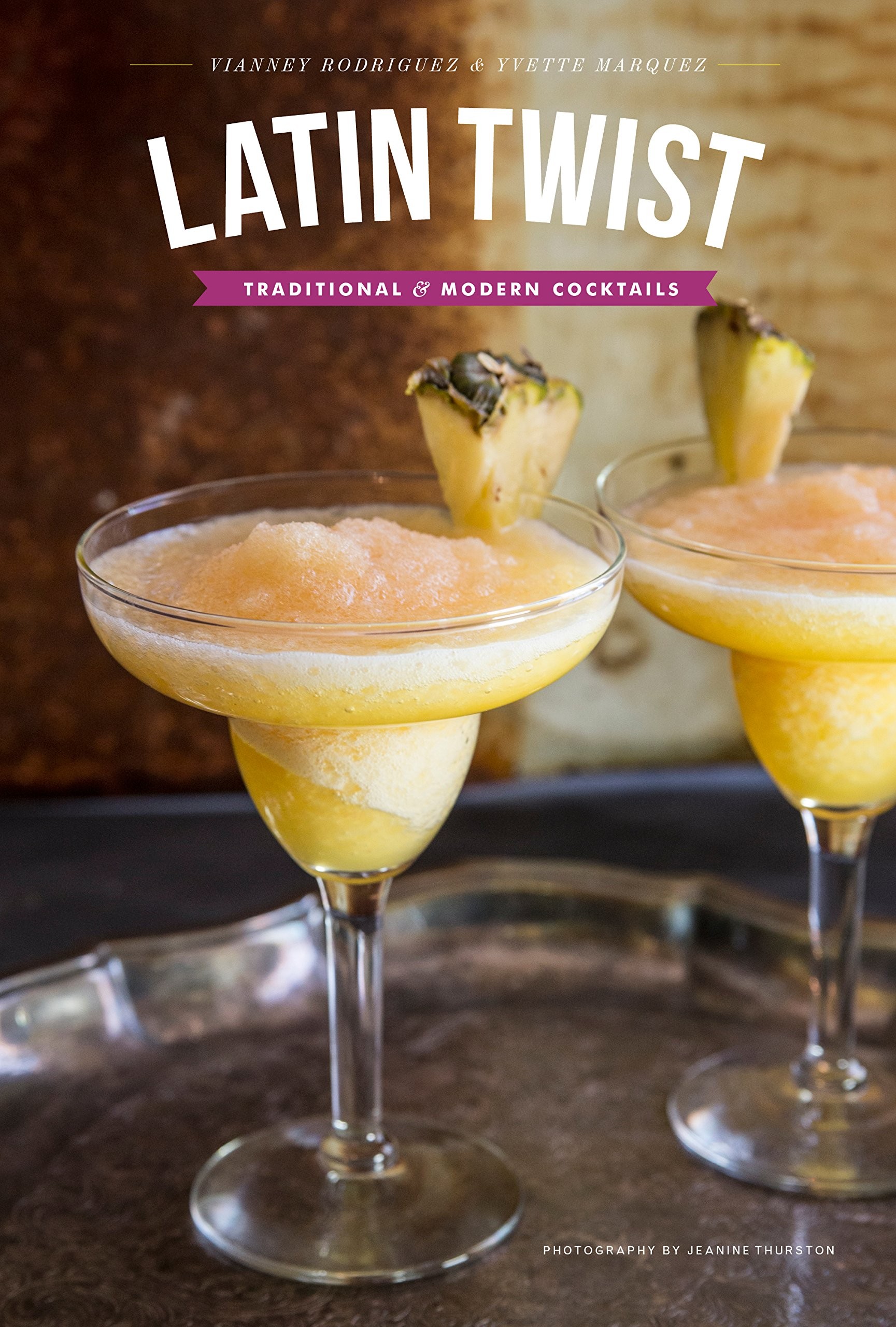 Latin Twist Cocktails Book
The award-winning food bloggers from Muy Bueno and Sweet Life have teamed up to create this exciting collection of Latin cocktails. Yvette and Vianney are known for their flavorful Latin/Mexican recipes with easy-to-find ingredients.
Latin Twist delves into the history of each country's liquors, followed by traditional cocktails and original recipes. Go beyond mojitos and sangria to discover a luscious Passion Fruit Caipirinha from Brazil, or a fruity Borgoña from Colombia. Just one sip and you'll be transported to the tropical destination of your dreams.
Whether you are preparing for a Latin-inspired fiesta or entertaining a few friends, these tantalizing concoctions can be prepared without hard-to-find tools or ingredients. With its gorgeous full color photos, Latin Twist is a unique gift for the adventurous mixologist, or the party planner who has it all.
---
Latin Twist features:
97 traditional and original cocktail recipes from 20 countries
Brief historical facts of the alcohols used in each country
Latin American illustrated map of cocktails
Gorgeous color photography throughout
---
BOOK TOUR
Join us on the "Latin Twist" Book Tour
MEET "LATIN TWIST" AUTHORS, VIANNEY RODRIGUEZ AND YVETTE MARQUEZ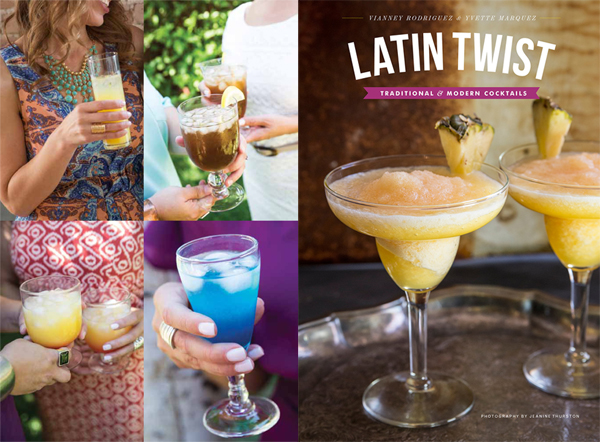 BOOK TOUR DATES:
We'll be updating often, so please check back for updated listings!
JUNE 5, 2015 — Denver Tea Room and Coffee Salon, Denver, CO (5:30 – 8:00PM)
JUNE 12, 2015 — Paloma Blanca, San Antonio, TX (PRIVATE EVENT)
JUNE 13, 2015 — Melissa Guerra – Latin Kitchen Market, San Antonio, TX (11AM –1PM)
JUNE 13, 2015 — Thinking Girls Boutique, Houston, TX (6:00 – 8:00PM)
JUNE 20, 2015 — Barnes & Noble "Fountains at Farah", El Paso, TX (2:00 – 4:00 PM)
JULY 17, 2015 — Tales of the Cocktail, New Orleans, LA (11:00AM – 12:00PM)
JULY 18, 2015 — Tales of the Cocktail, New Orleans, LA (4:00 – 5:00 PM)
SEPT. 26, 2015 – Casa Artelexia, San Diego, California  (2:00-4:00 PM)
SEPT. 28, 2015 – Traveler's Bookcase, Los Angeles, California (6:00-7:30 PM)
SEPT. 29, 2015 – Melissa's Produce, Los Angeles, California (Private Event)
OCT. 17, 2015 – Texas Book Festival, Austin, Texas (TBA) (Demo/book signing)