THE TEX-MEX SLOW COOKER
100 Delicious Recipes for Easy Everyday Meals
Chili con carne, carnitas, borracho beans—Tex-Mex cooking is irresistibly delicious, but it takes time to build up those layers of flavor. It's a job tailor-made for the slow cooker.
In The Tex-Mex Slow Cooker , recipe developer and blogger Vianney Rodriguez lets her favorite appliance do the work for stewed-all-day results with half the effort.
Beans and chili simmered for hours? Check. Tamale casserole? Check. Bright, complex salsa verde? Check.
$24.95 (US) | $33.95 (CA)
---
100 Bold, Delicious, and Easy Tex-Mex Recipes
ABOUT THE AUTHOR
Vianney Rodriguez is an Award-Winning Food Blogger, Recipe Developer and the Author of Latin Twist, a collection of nearly 100 delicious Latin inspired cocktails, and the forthcoming cookbook, The Tex-Mex Slow Cooker, set to be released in March 2018. 
Her beautifully styled photos have captured the attention of Latina Magazine, Southern Living, Cooking Light, Yahoo and Texas A&M. Vianney is a regular contributor to Parade Magazine and has appeared in the Huffington Post, Yahoo Shine and BuzzFeed. She lives in Aransas Pass, Texas.
Cookbook Photography by Jason David Page.
Recipes inspired by classics of Tex-Mex cuisine, as well as modern twists on old favorites include:
Chile Con Queso
Classic Margarita Fajitas
Tamale Pie
Dulce de Leche Chocolate Cake
From weeknight dinners to game-day spreads, these simple, flavorful dishes are sure to please.
$24.95 (US) | $33.95 (CA)
COOKBOOK TOUR DETAILS: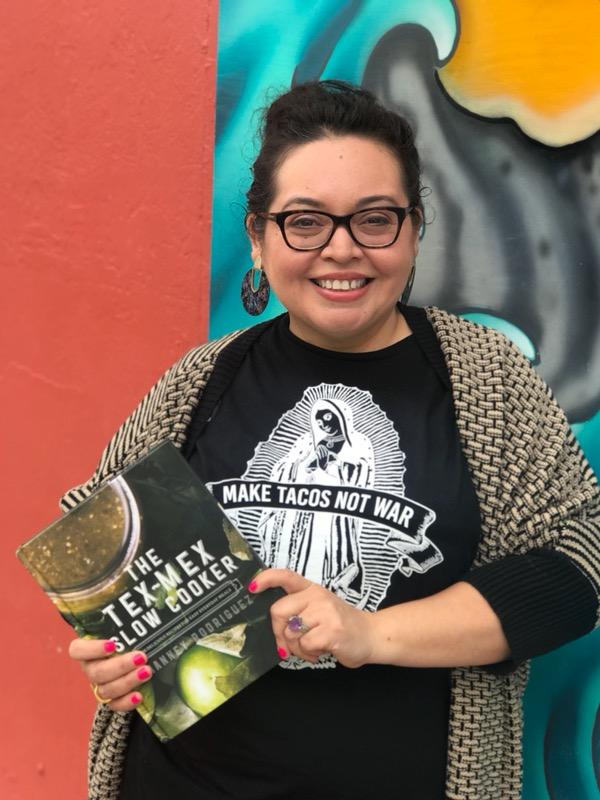 I'm SO excited to MEET you and share with you my latest cookbook. This cookbook is extra special to me as it was the last beautiful project I worked on before Hurricane Harvey hit my hometown of Aransas Pass, Texas, so I am excited to share with y'all a small piece of my beloved hometown. Please find dates/info/times below. Be sure to check back as cities will be added as they are booked. See ya soon –
March: 
6th – Release Date ( YAY!!)
14th Cookbook Tour kick-off celebration with Hoegemeyers with Photographer Jason David Page  (open to the public) Corpus Christi, Texas
16th – High School Book Party (private) (Portland) with GAF Catering
28th– Farmer's Market – cookbook booth 1030am-130pm Houston, Texas  CANCELED DUE TO WEATHER
28th – Dandelion Coffee Shop – Houston bloggers cookbook signing (Houston, Texas) (Time-TBD) CANCELLED DUE TO WEATHER
April: 
12th –Caenla Vintage Book signing in San Antonio – 6 pm – 8 pm
15th Media Brunch – Con Safos San Antonio, Texas – 12-3pm
20th – Comida Radio Pop-Up/Book Singing – House of Rock – Corpus CChristi Texas 8pm-10pm
21 – Chicas Bonitas Art Show Pop-up?Book Singing – Corpus Christi Public Library – 6pm-8pm
May: 
11th –Half Price Books – Corpus Christi, Texas 12-2pm Book Singing at half price books
18th – Palabras Bilingual Bookstore – Phoenix, Arizona 5-7pm
19th Crafts y Cocktails with Crafty Chica y Sweet Life Arte Elexia – San Diego, California 12-3pm
25th – Wildflowers Fiesta – Corpus Christi, Texas  – 6:30pm-8:30pm
June:
2nd Four Corners Brewery – Dallas, Texas – 2 pm – 4 pm
16th – Austin, Texas (Details TBD)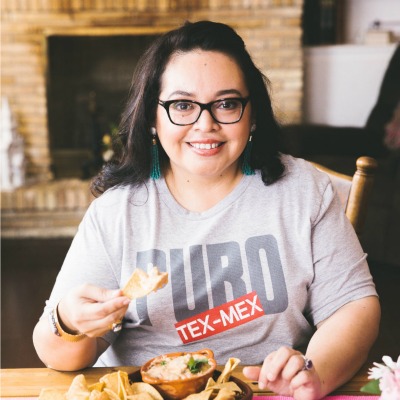 COOKBOOK PRESS: 
My Statesman – Make a slow cooker enchilada casserole, South Texas-style
San Antonio Current – Vianney Rodriguez Tackles Slow Cooker Takes on a Beloved Cuisine in New Book
Austin 360 – How to make a slow cooker enchilada casserole, South Texas-style 
Texas Standard – CARNE ASADA, CHILAQUILES AND EVEN COCKTAILS: MAKE TEX-MEX FAVORITES IN YOUR SLOW COOKER
Caller-Times – Vianney Rodriguez shares family recipes, makes cultural connections with cooking blog
A Communal Table – TEX MEX SLOW COOKER TOSTADA RECIPE
The Weekend Gourmet – Elote Rice 
The Bend Magazine – Pot of Gold