The Donkey Lady Cocktail is a nod to the legendary Donkey Lady that haunts San Antonio. Made of gin, lemon juice, simple syrup topped with sparkling wine and dry ice.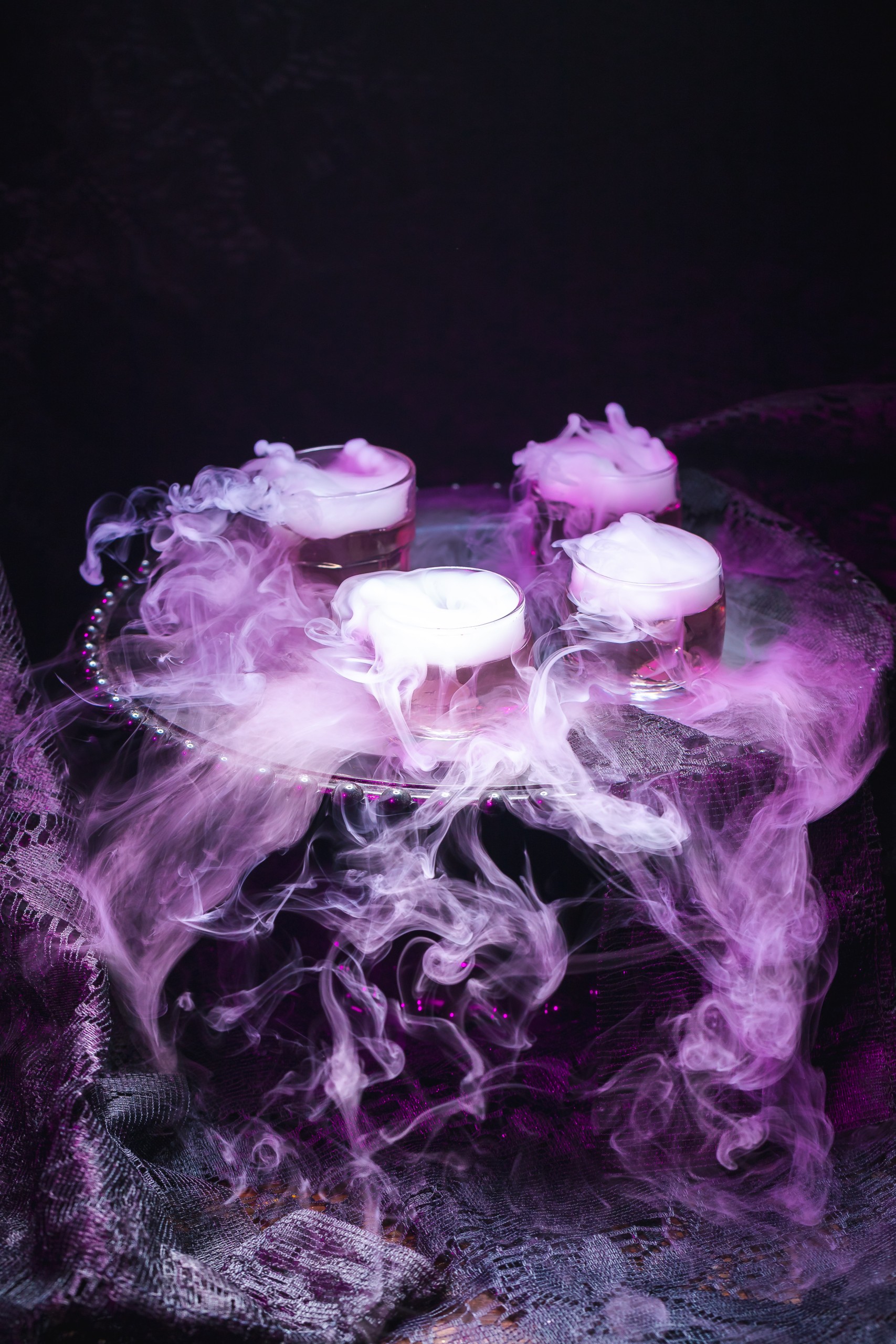 If you are a fan of local Texas legends, then it's likely you have heard the story of The Donkey Lady that haunts the San Antiono bridge.
The Donkey Lady cocktail is a nod to this local Texas tale. A twist on the French 75 made with Empress 1908 Gin, fresh lemon juice, simple syrup and topped with sparkling wine and dry ice. The end results are a perfectly purple hue which captures the essence of the Donkey lady.
One of the most fascinating things about this local Texas legend is like so many scary stories there are many origin stories about how the Donkey Lady came to be.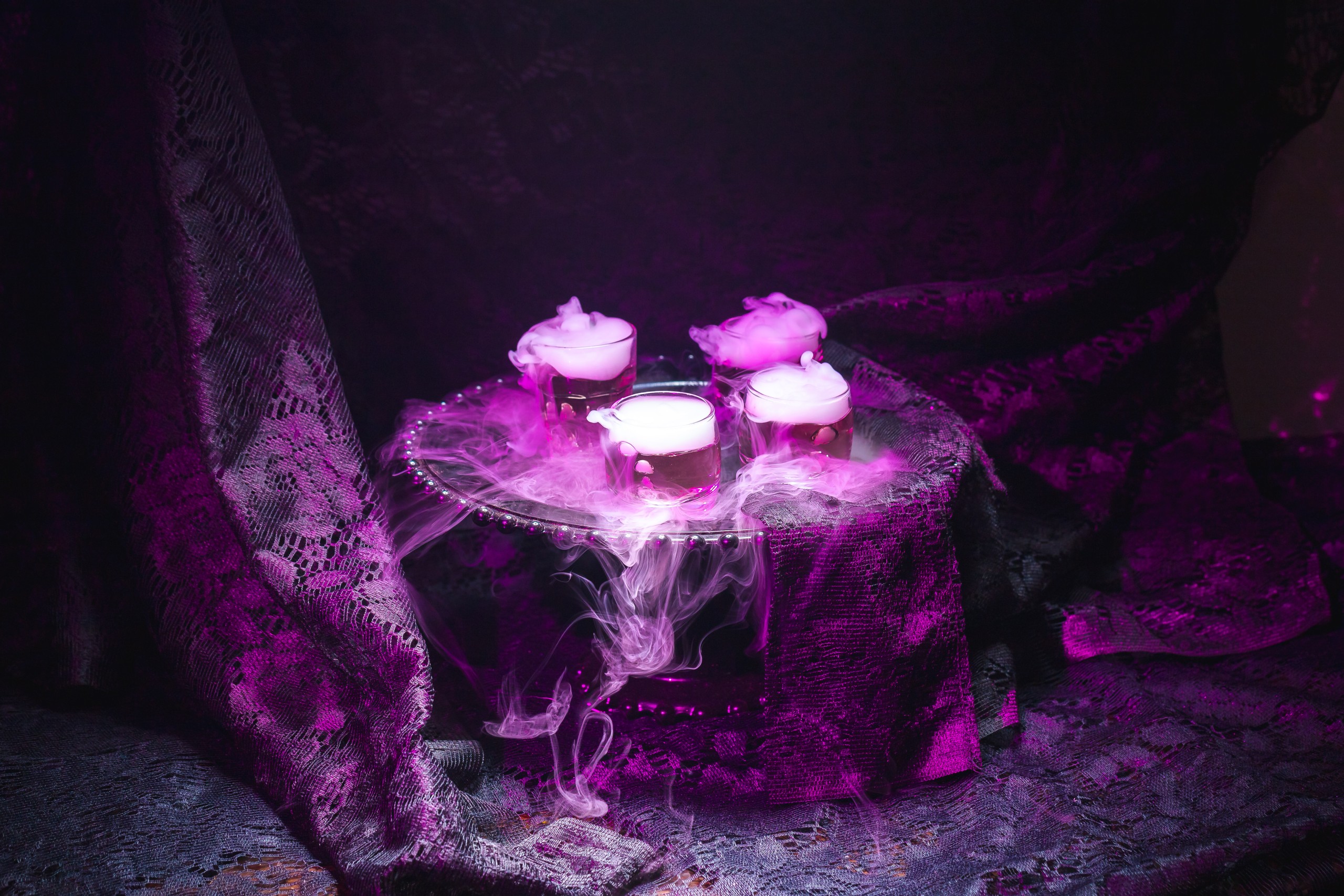 One story claims that the Donkey Lady was part of a farming family who lived outside San Antonio that met a terrible fate. In this version, the Donkey Lady's husband, the farmer, set fire to their home and family, leaving her horribly disfigured and grieving.
Different versions of her story claim that she has been around since the 1950s, while others still say she's been haunting the area since the 1800s. All iterations of the story come to the same conclusion, however, that the Donkey Lady haunts the area out of pain, grief, and restlessness.
This bridge has a varied, historic past, but all origins and accounts lead to the same conclusion: that the bridge is haunted by a spectral being resembling a woman disfigured and resembling a donkey. This folklore story is well-known in the history of San Antonio, so learn more about the ghost and her origin before you dare to venture into the paranormal realm of the Donkey Lady.
The bridge itself, located a short distance away from San Antonio, attracts many visitors looking to catch a glimpse of the storied ghost. However, you may notice a marked difference in the area's ambiance and general atmosphere between daytime and nighttime.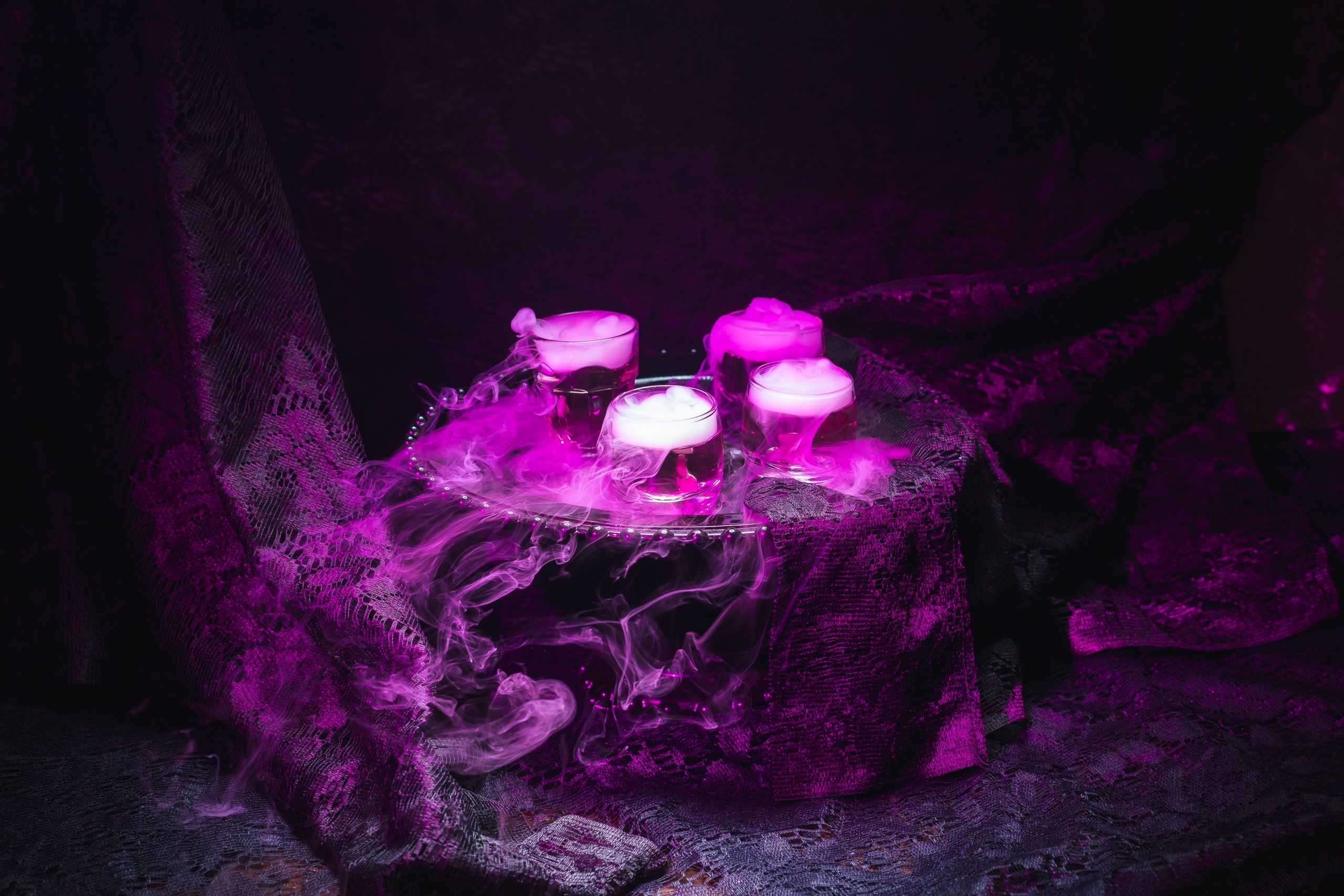 During the bright light of day, the bridge looks like many others: guard railings on both sides with enough space for cars to drive comfortably across. However, all this changes when the sun goes down. The charming, lush vegetation seems to press in around you, and there is little light to see your surroundings. Many people claim that the area has a heavy feel to the air and that it always feels like someone is watching you. This, of course, could be the Donkey Lady watching and waiting to terrorize those who venture into her territory.
Just like the origins of Donkey Lady, there are also many reports of area locals experiencing odd happenings and even terrifying encounters with the lady herself. One local's account, found on Weird US, tells the story of how he and his friends went to the bridge at night to see if they could find anything, and then were chased through the woods by the Donkey Lady, who was enraged at their presence. Many others have related stories, and many also have car dents shaped like hooves and even broken windshields as proof of their ordeals.
It's said that if you drive to the Donkey Lady Bridge and honk your horn while shouting for her, you'll be able to summon the being that has haunted the area for decades. I think I'll pass on this, let's whip up a cocktail inspired by The Donkey Lady just in time for Halloween.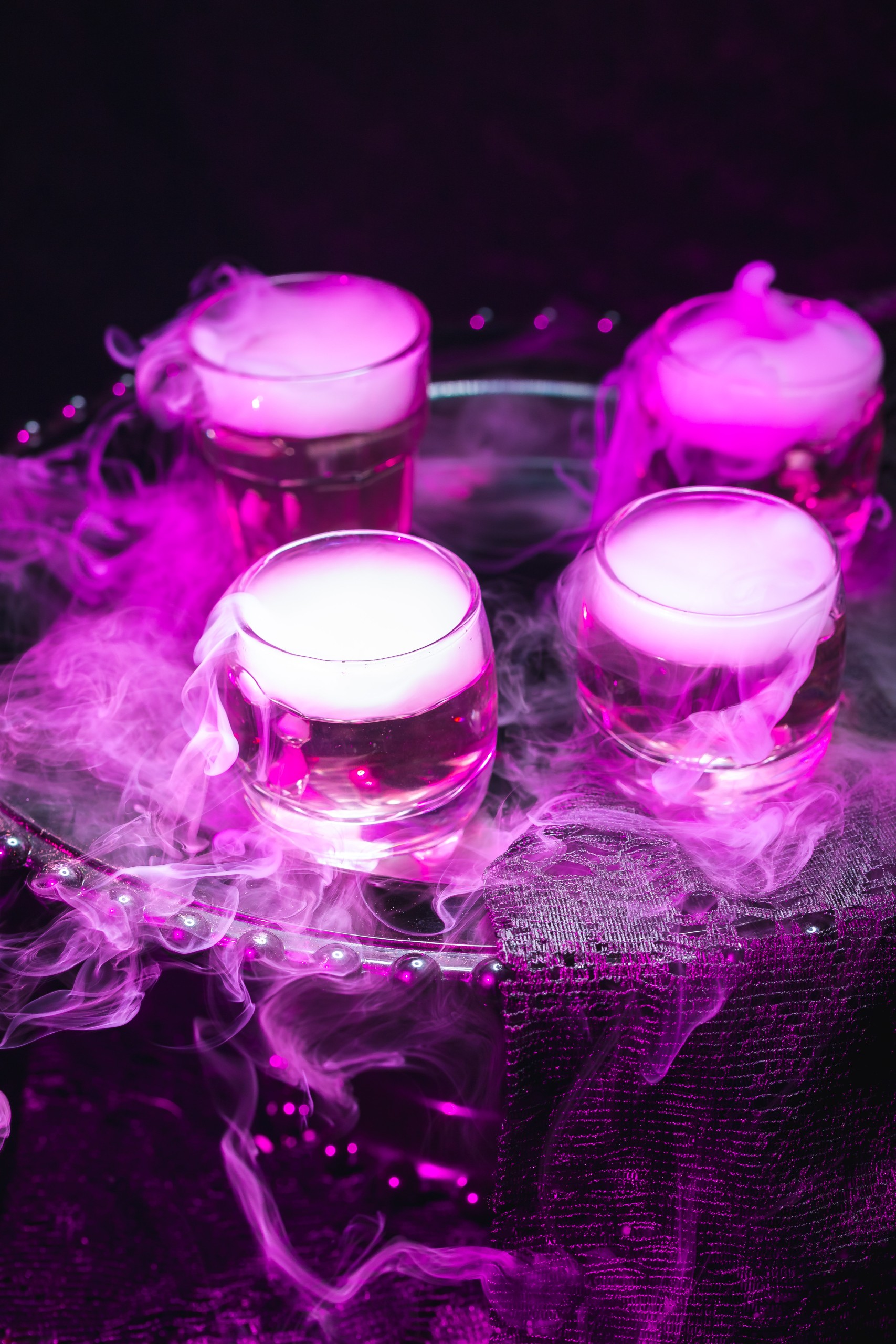 INGREDIENTS NEEDED TO MAKE THE DONKEY LADY COCKTAIL
Fresh Lemon Juice
Simple Syrup
Sparkling Wine, to top
Dry Ice
DRY ICE IN COCKTAILS:
Dry ice is safe for using in cocktails, as long as you avoid swallowing and use gloves and tongs during handling.
handle dry ice with extreme caution.
Do not allow it to touch your skin.
Use gloves and tongs to add it to your drink and be sure to let the ice melt completely before sipping.
Absolutely no chunks should remain in the liquid.
A 1-inch chunk will settle to the bottom of drinks and cocktails and disappear in about 5 minutes.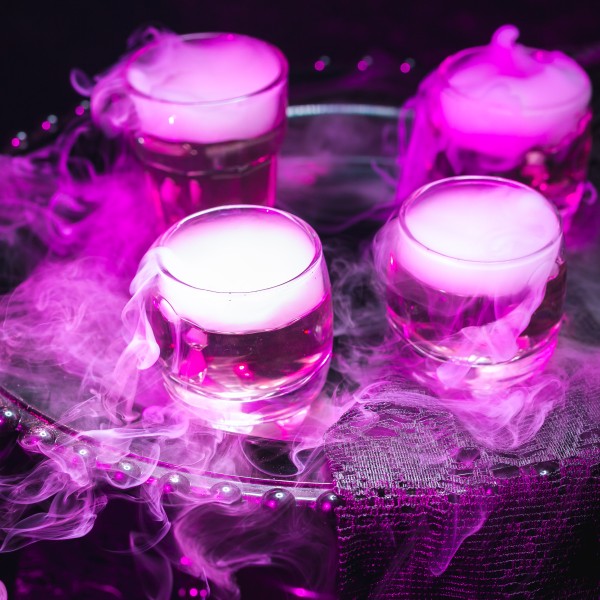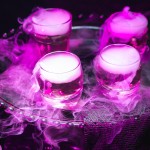 The Donkey Lady Cocktail
Ingredients
6

ounces

Empress 1908 Indigo Gin

3

ounces

Fresh Lemon Juice

2

ounces

Simple Syrup

Sparkling Wine

to top

Dry Ice
Instructions
To a pitcher filled with ice stir together gin, lemon juice and simple syrup. Strain-fill halfway into mini glasses, top with sparkling wine and carefully drop a 1/2-inch chunk of dry ice to each glass.
Recipe Notes
Makes 4 small cocktails or 2 single servings
MAS COCKTAILS FOR THIS SEASON: