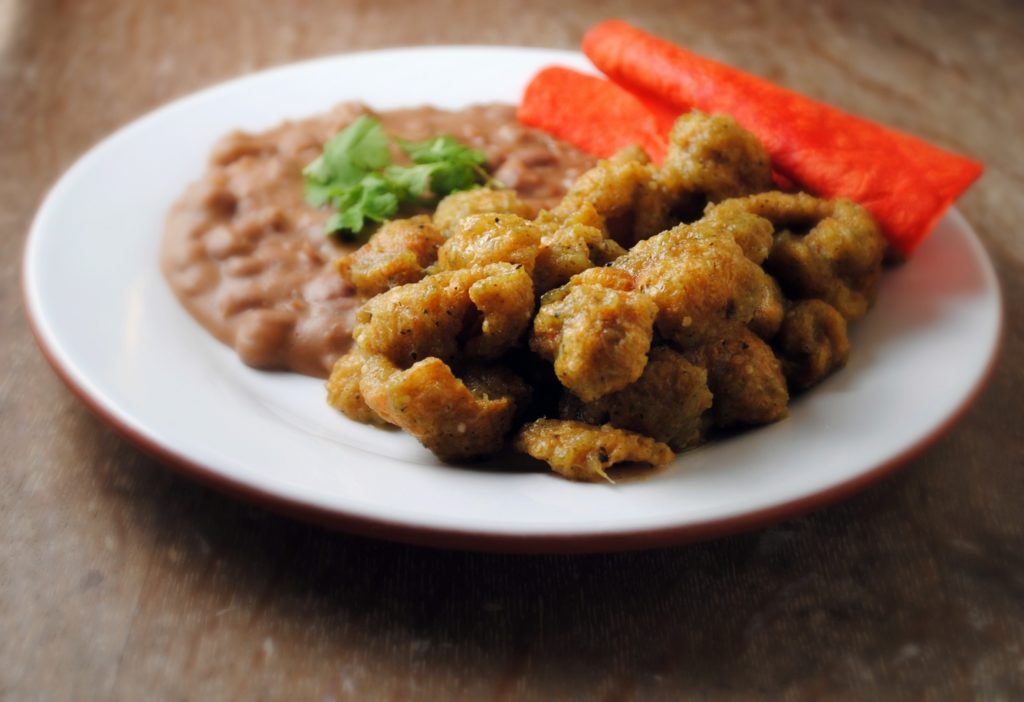 Chicharrón En Salsa Verde
In the last month I have prepared, devoured and enjoyed chicharrón en salsa verde three times with my hubby- mi cariño .  I have been blessed to have him home on vacation for an entire month.  So to say this Christmas season was the best is putting it mildly, it has been a BLAST! 
My girls have had the pleasure of his company in everything from making snowflakes, baking, building a gingerbread house, wrapping presents and long trips to the park.  I, on the other hand have him completely to myself the entire evening and early into the morning. You see for the last two weeks not once have we gone to bed before 6am.  I know it's crazy, totally irresponsible and draining (really draining), but we are loving it.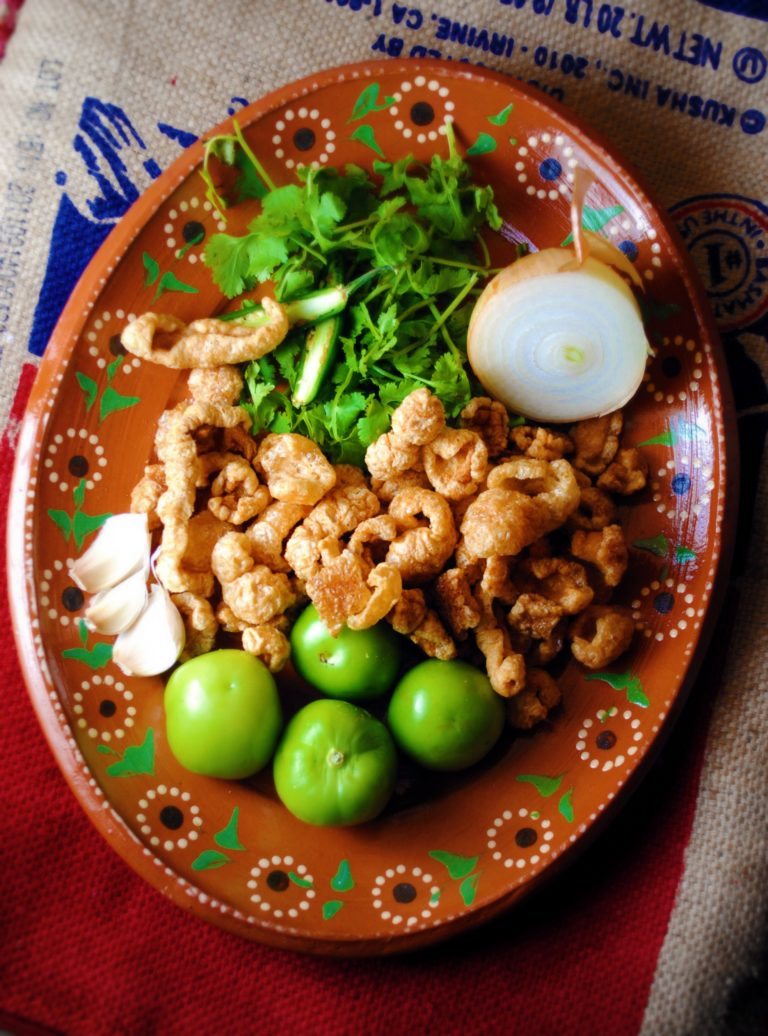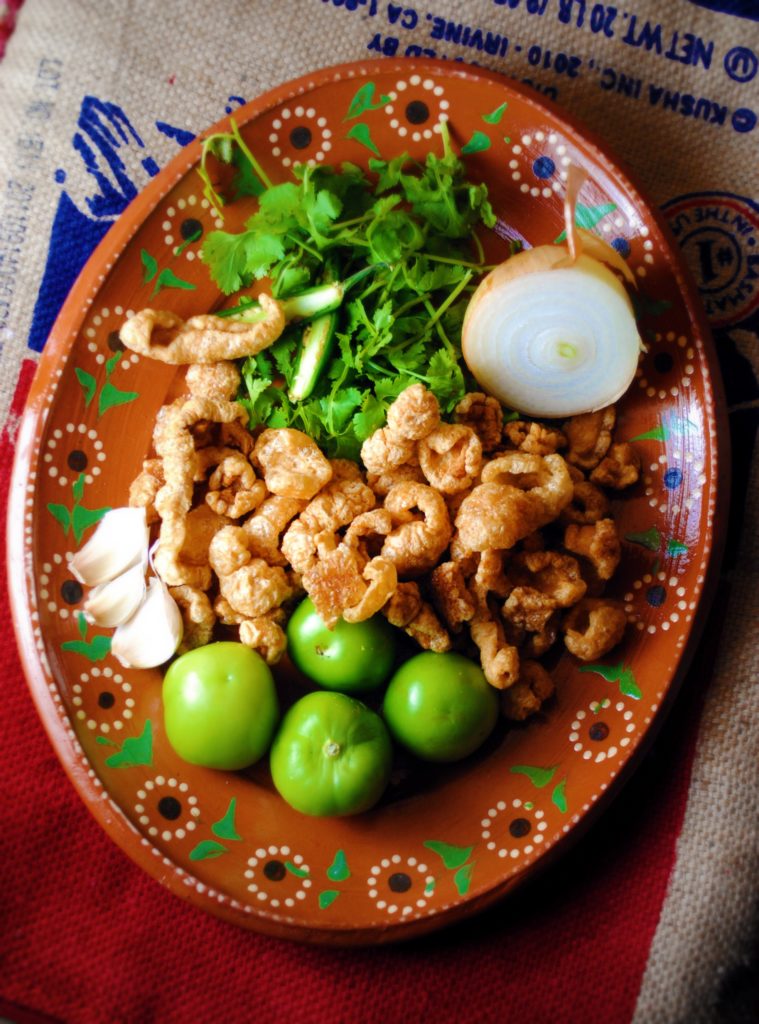 Once we spent the entire night watching mob movies, the next evening we spent countless hours online shopping and we even organized my pantry.  I'm really dreading the end of his vacation.  I seem to have developed a serious crush on this guy and he knows it! We laugh as we climb into bed realizing hell we're old and these kind of nights are quickly going to bite us in the nalgas.  And they do.  Every following morning.
Strong coffee and substance is what we crave and chicharrónes keep coming to the rescue.  And we all know salsa verde isn't the same without refried beans.  Hearty, spicy and mi cariño.  Perfect Holiday! Enjoy!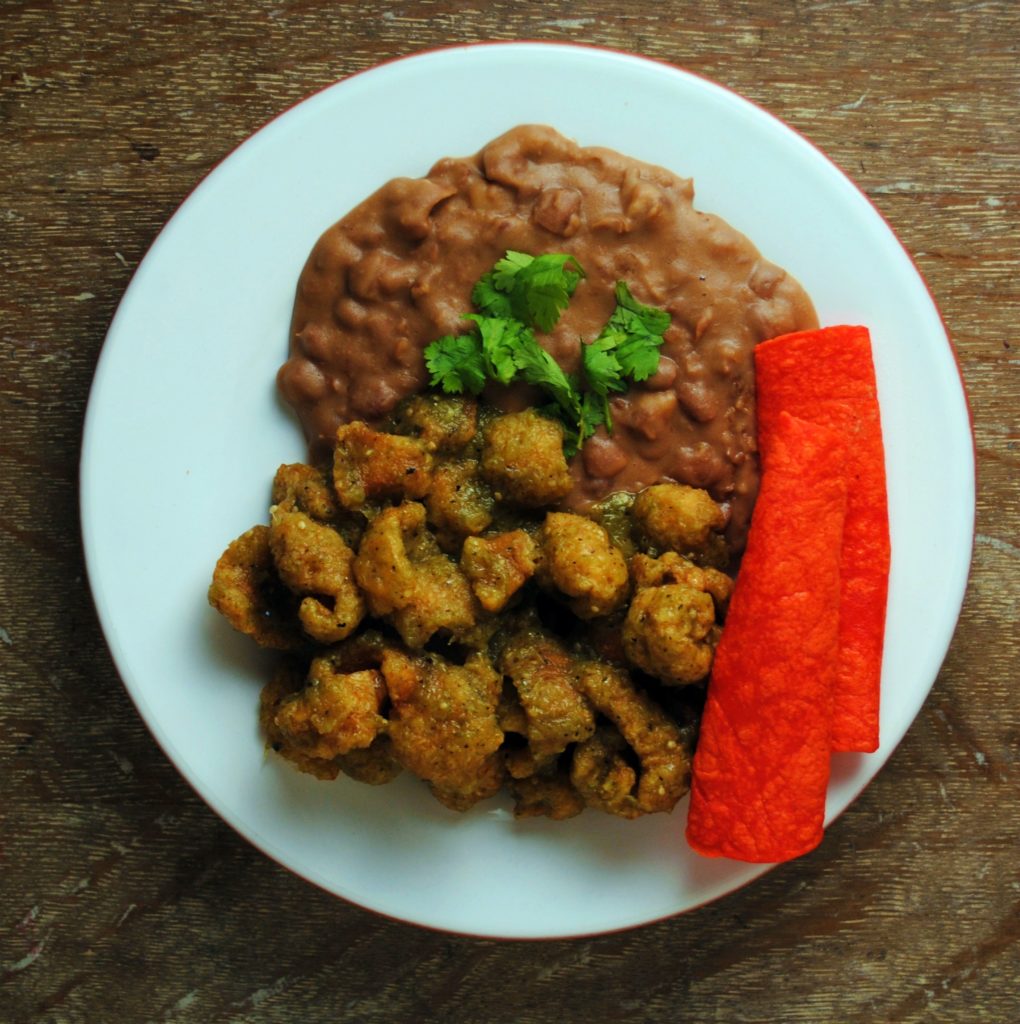 Chicharrón are fried pig skin nothing like bagged pork rinds, which will quickly soften and dissolve in the salsa verde.  Fresh chicharrón made at your local butcher is the best for this recipe, but you can also find it pre-packaged.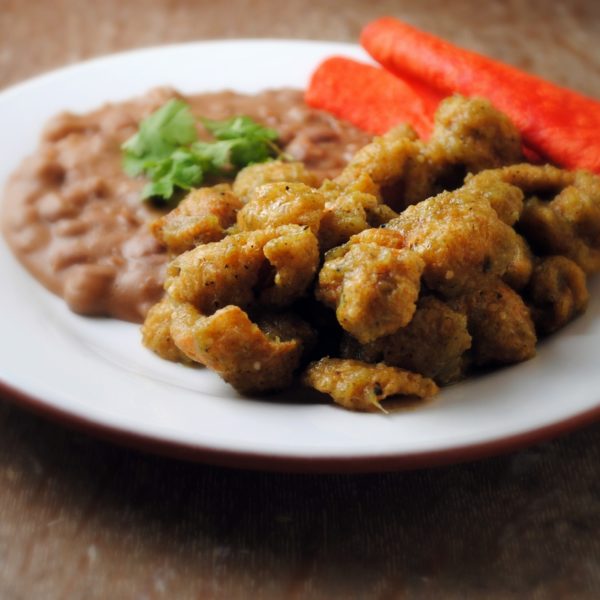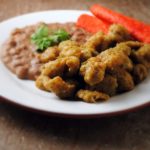 Chicharrón En Salsa Verde
Ingredients
1

pound

tomatillos

husked and washed

1

serrano chile

1

medium onion cut in half

2

cloves

of garlic

skin on

2

bunches cilantro

stems and leaves

2

teaspoons

salt

2

tablespoons

vegetable oil

1/2

pound

chicharrones
Instructions
Place the tomatillos, jalapenos, onion and garlic on a baking sheet.

Place under broiler, until charred. 5 to 7 minutes.

Be sure to watch the garlic, it will char quickly.

Allow to cool, remove skin from garlic and place with remaining ingredients into a blender along with cilantro and salt.

Puree until smooth.

This can be made the day ahead.

Allow to cool and store in fridge.

When ready to make heat oil in a large skillet over medium heat.

Add the salsa verde, reduce heat and cook for about 5 minutes allowing flavors to blend.

Add the chicharron and stir to combine.

Remove from heat and serve.