Coyotas stuffed cookies that hail from Sonora, Mexico are made from a dough infused with a brown sugar cinnamon tea and filled with a brown sugar filling.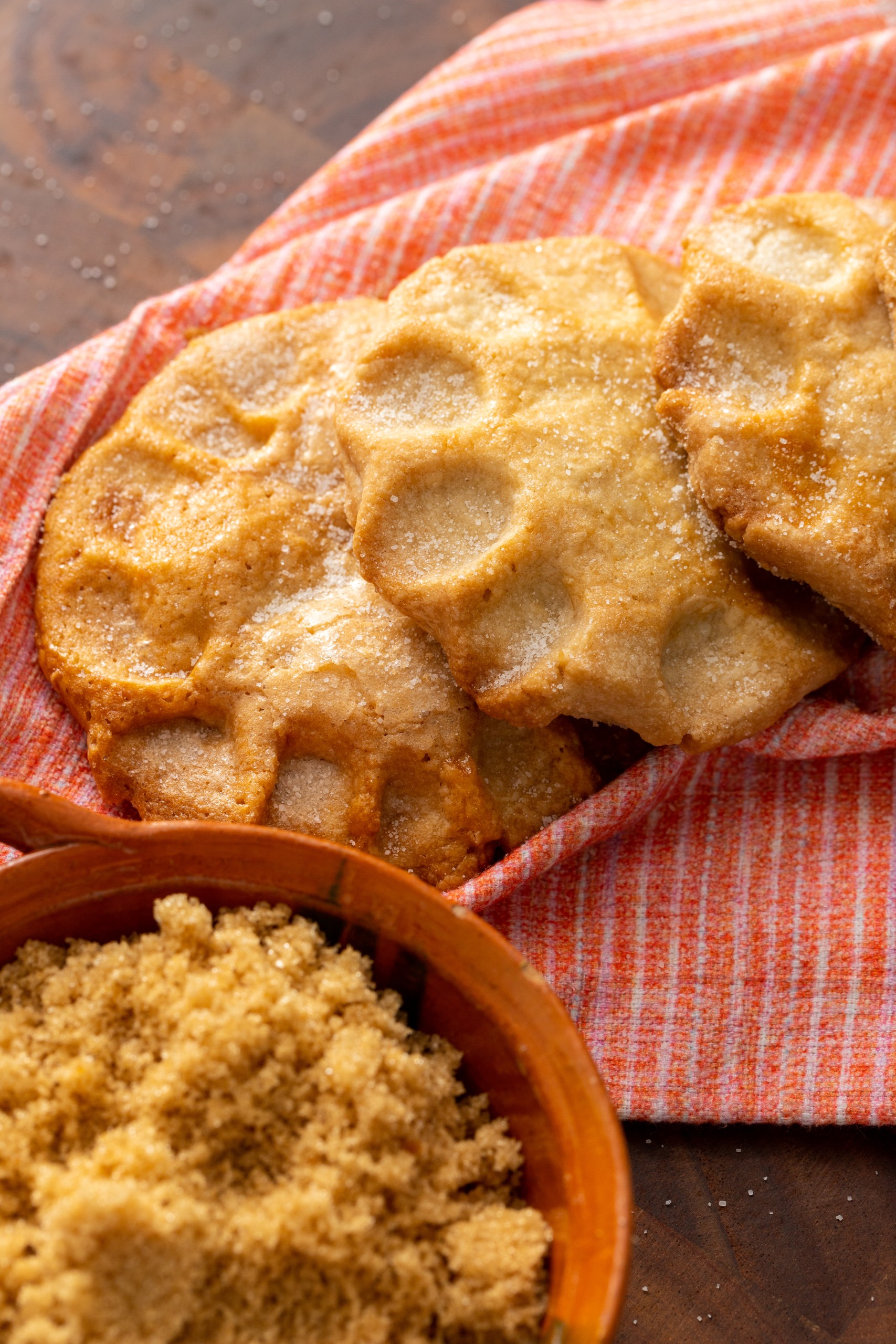 Coyotas are said to be the oldest pastry baked up in Sonora, Mexico the first batch baked in the 19th century.
Made from tea infused dough, piloncillo the name Coyotas, were sold by woman and children in the streets. Mestizo women and children of Spanish and native heritage were called coyotas and coyotitos soon people from the town nicknamed the cookie coyotas and the name remained.
Coyotas are made with various fillings figs, caramel, pineapple, or peaches, but today I want to share a brown sugar filling that is a breeze to make. Served warm with a cup of café coyotas are delicious.
This recipe swaps out the traditional piloncillo filling for Imperial brown sugar, which make the filling a snap to make, no grating piloncillo with a box grater, which we all know can take some time.
This recipe was created as part of my partnership with Imperial Sugar.
Find the complete recipe here for Coyotas.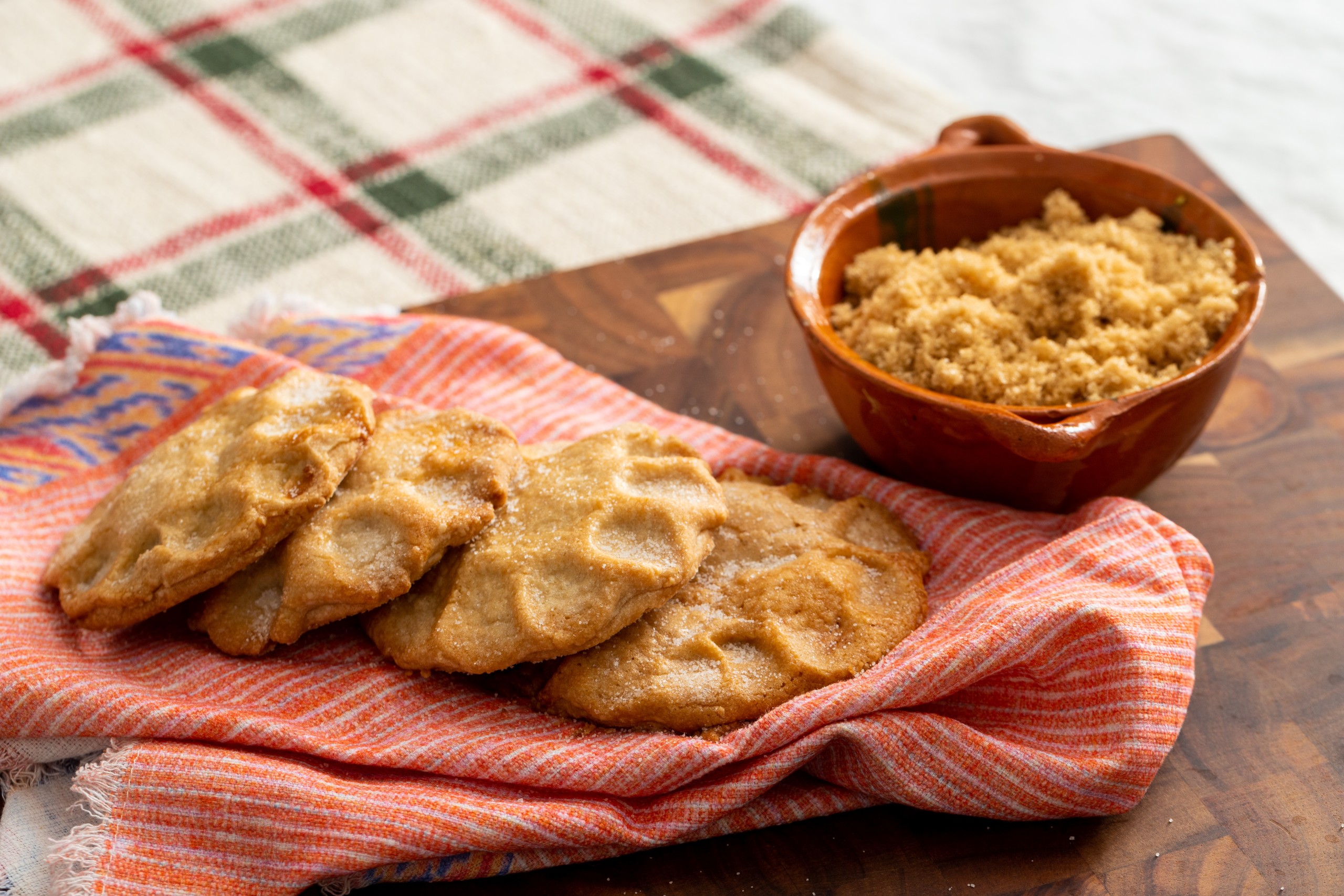 INGREDIENTS NEEDED TO MAKE COYOTAS
Coyotas are a pantry friendly cookie – you probably have everything on-hand to make these delicious cookies and the make for a wonderful addition to your holiday cookie exchange.
Here's what you will need:
Imperial brown sugar
water
cinnamon stick
flour
baking powder
salt
lard, or vegetable shortening
egg
Imperial sugar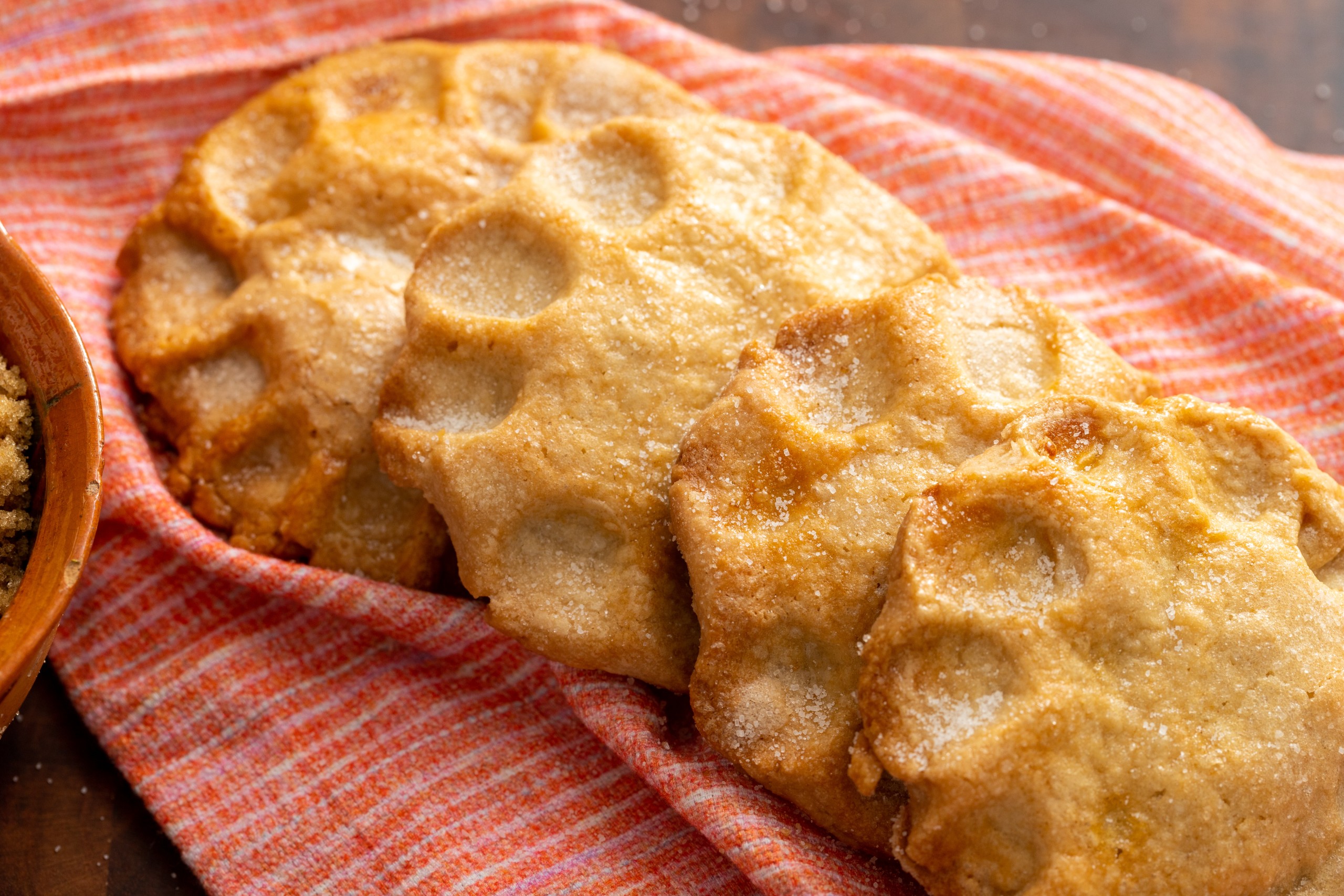 This recipe was created as part of my partnership with Imperial Sugar. You can find the recipe here.
While you're there, be sure to follow my profile for my latest recipes with Imperial Sugar – there is so much yumminess coming your way!
Fun recipes also made in collaboration with Imperial Sugar –
Tascalate, a refreshing cocoa drink
Brown Sugar Carnitas, made in the slow cooker
Tepache, a fermented drink made from pineapple rinds