Guava Milkshakes made from made with guavas, cinnamon, vanilla, milk, and ice cream are the ultimate weekend treat that can easily be made at home.
Guavas milkshakes make me smile. Made with Mexican guavas, spiced with sugar, cinnamon, and vanilla extract.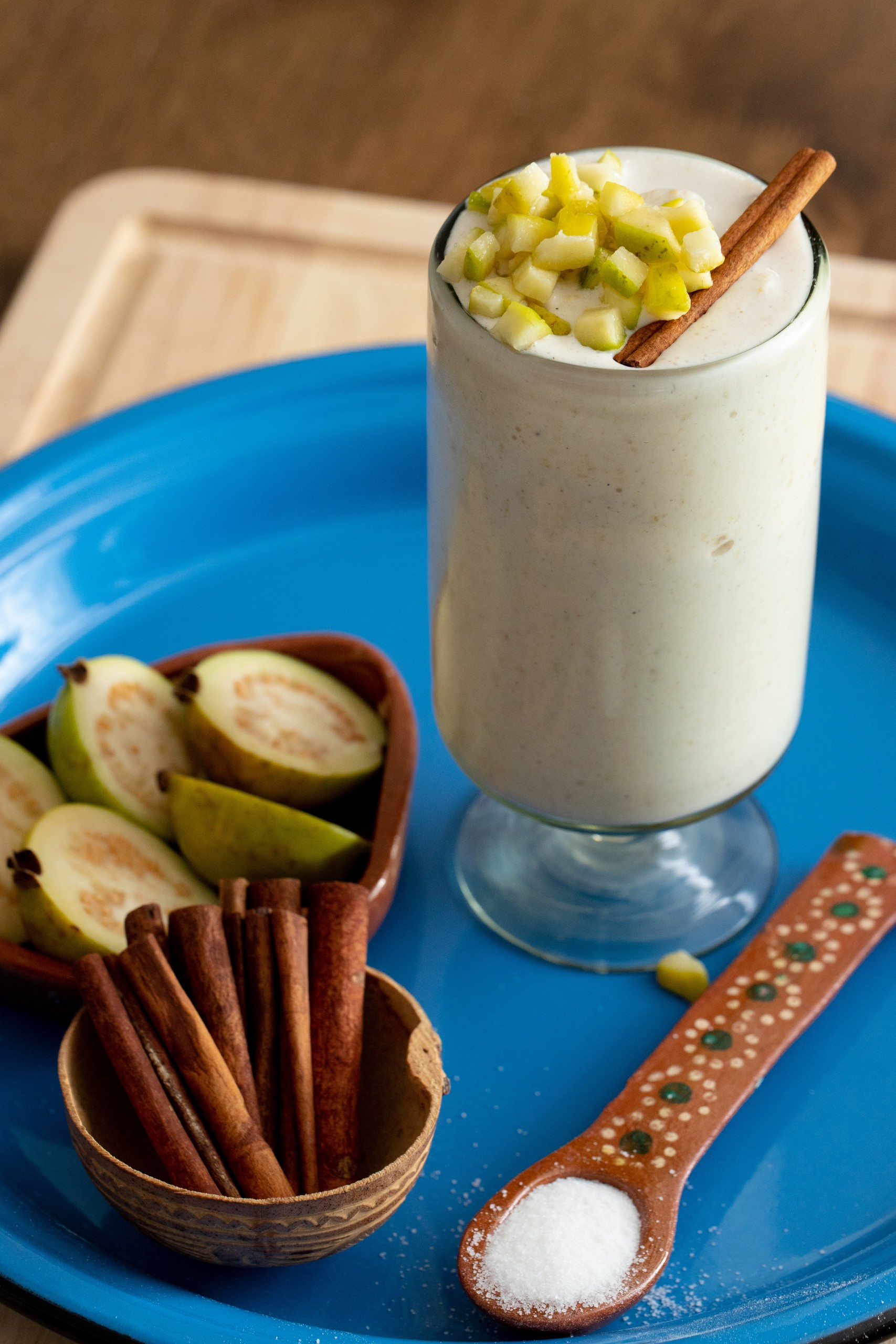 Every summer my papi (dad) would take me to an amazing Ice cream shop located near my Abuelito's house in Matamoros and buy me the biggest cup of guava ice cream.
We were spending a few weeks visiting my Abuelitos, and holy moly was it hot. Matamoros is located near the South Texas border, and if you are familiar with South Texas, baby you know the summer temperatures can be grueling.
Sweet guavas swirled into vanilla ice cream with hints of cinnamon – simply delicious.
Today I am excited to share a milkshake inspired by the guava ice cream I enjoyed in Matamoros, sweetened with Imperial Sugar.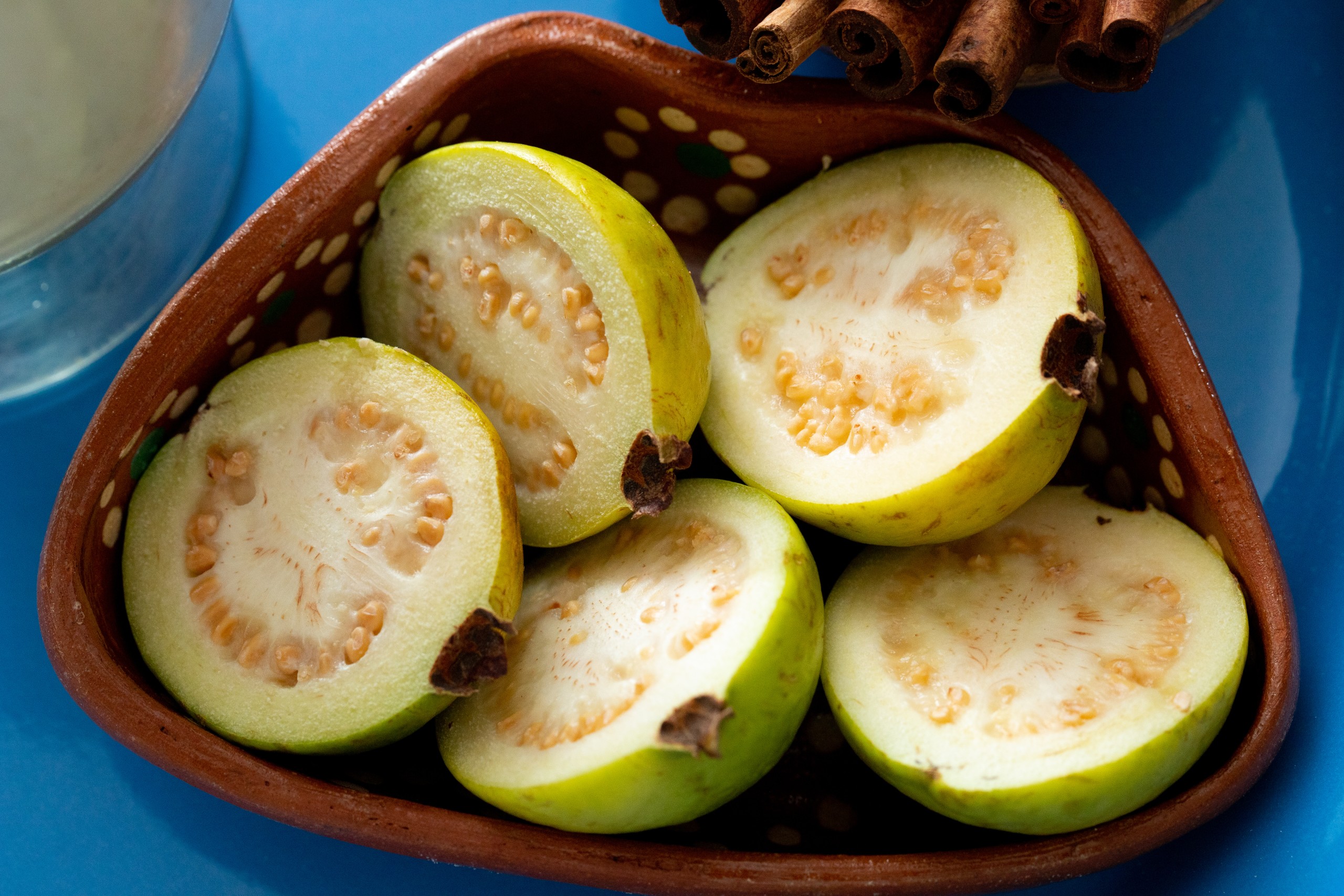 HOW TO PREPARE GUAVAS TO MAKE A MILKSHAKE
Rinse guavas with cold water and allow to dry. Slice in half with a sharp knife.
With a spoon scoop out seeds from the cavity of the guava.
The skin is edible, no need to peel.
Mexican guavas, taste like a combination of pineapple and passion. High in potassium, and fiber chose guavas that are a light yellow, free from blemishes or bruises.
HOW TO STORE GUAVAS
Whole guavas can be stored in fridge for up to a week.
Wrap sliced guavas in plastic wrap, store in fridge for up to three days.
Sliced guavas can also be frozen, wrap in plastic wrap, place in plastic storage bag and freeze for up to 6 months.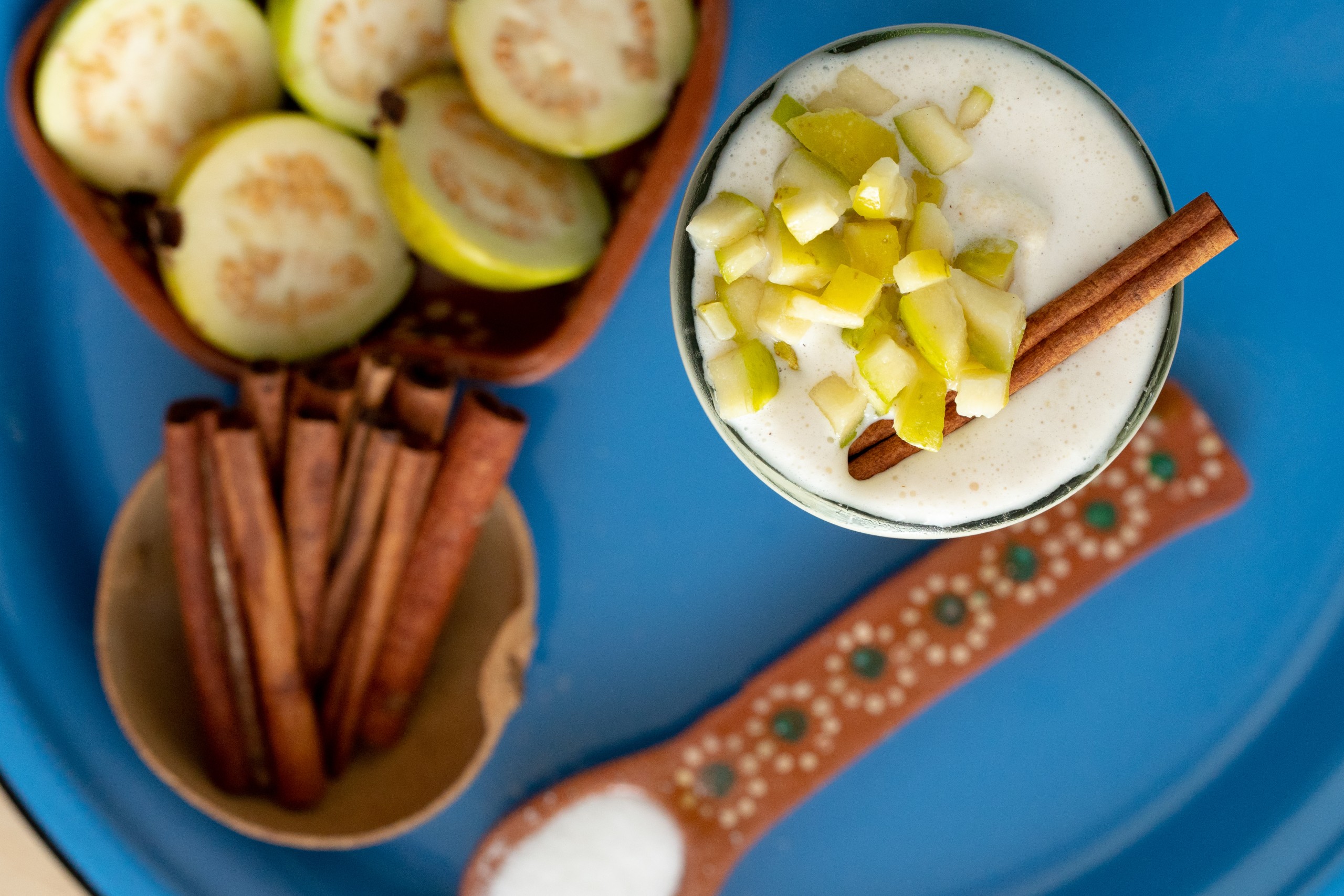 CAN I MAKE A MILSHAKE AHEAD OF TIME?
You sure can! Blend milkshake, pour into glass and place in freezer.
Remove from freezer 5 minutes before ready to serve.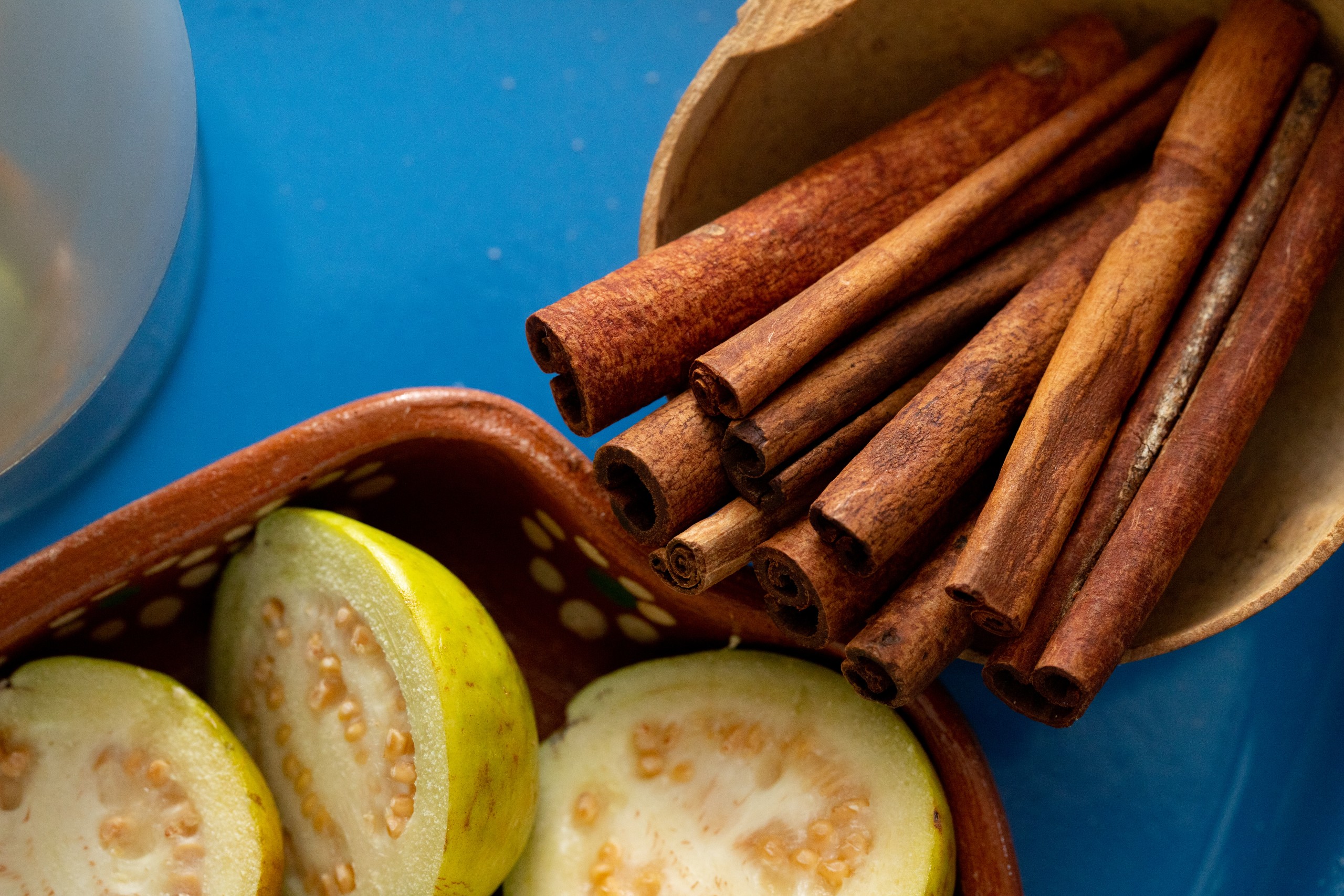 Find the complete recipe here on how to make guava milkshakes
This recipe was created as part of my partnership with Imperial Sugar. You can find the recipe here.
While you're there, be sure to follow my profile for my latest recipes with Imperial Sugar – there is so much yumminess coming your way!
Fun recipes also made in collaboration with Imperial Sugar –
Tascalate, a refreshing cocoa drink
Brown Sugar Carnitas, made in the slow cooker
Tepache, a fermented drink made from pineapple rinds