Sweet Life Disclosure: This is a sponsored post with HEB. Thank you for supporting the companies I collaborate with to bring you exciting, new recipes. Photos by Jason David Page. Video By Gerald Flores. Makeup by: Monica De Jesus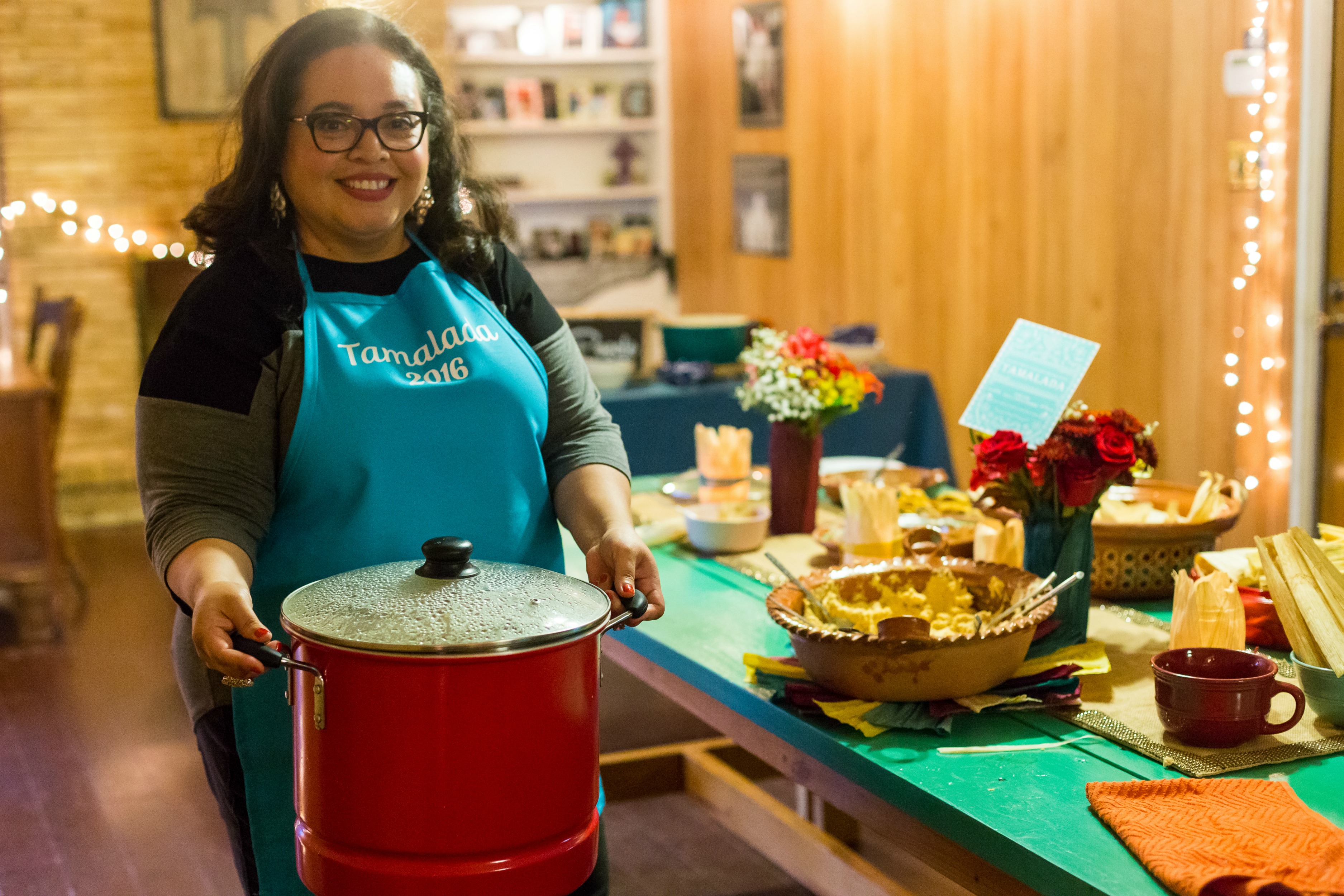 How To Make Homemade Pork Tamales
The holiday season is upon us, which means regalos (gifts), spending time with family, friends, parties and plenty of tasty food to be shared.
In the rush of the holidays I always take the time to slow down to embrace a celebration that is close to my heart, our annual tamalada. One of the best things about the holiday season is gathering together as a familia to make tamales. Making tamales are a labor of love, but with familia by your side helping to spread, fill, fold and fill the steamer making tamales quickly becomes a good time.
My little always tells me "La familia that spreads together, stays together." She is spot on. This year will be my fifth year hosting our annual tamalada and I cannot tell you how special this tradition has become to me.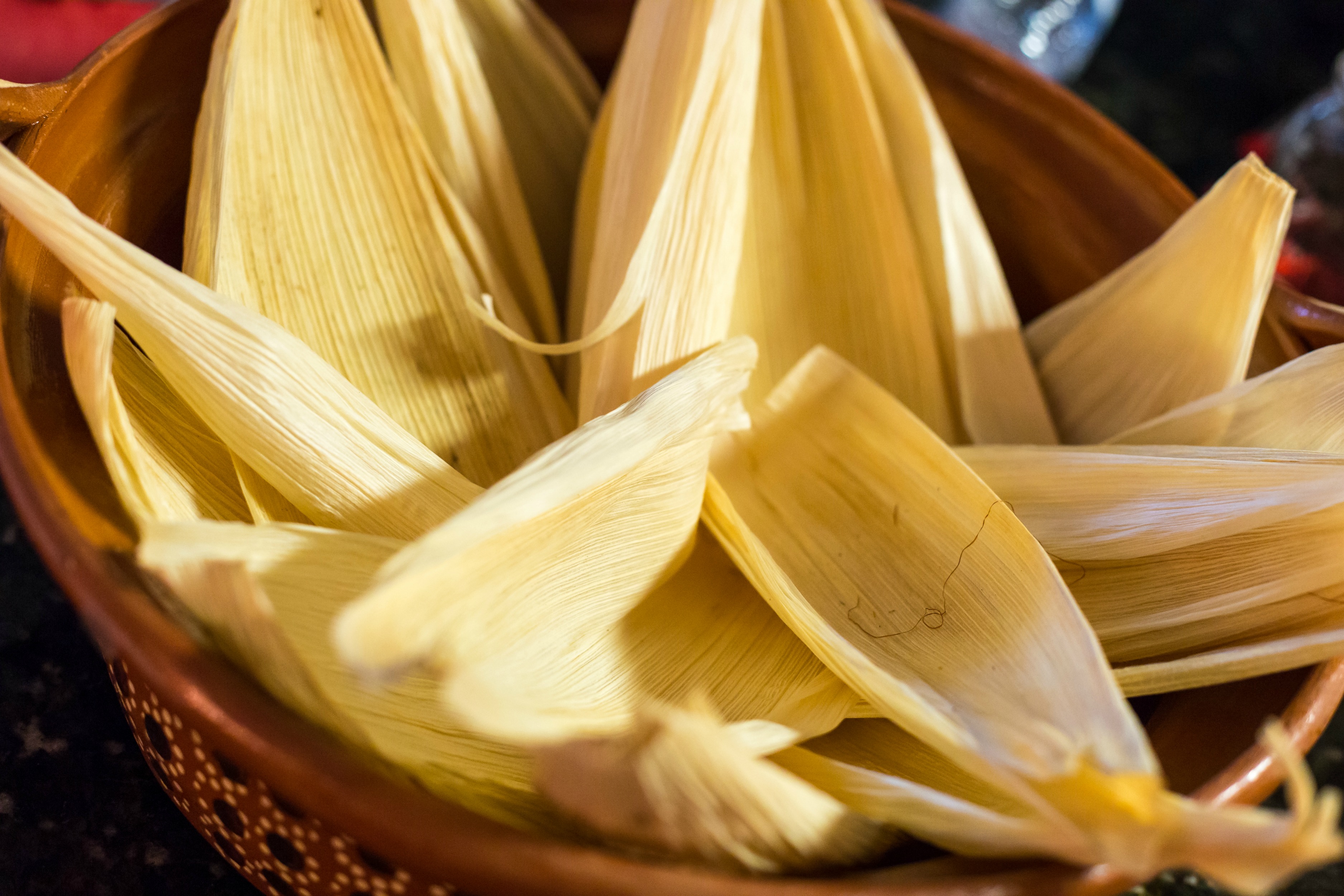 I've teamed up with HEB to share this special holiday tradition with you. I like shopping at HEB since I can find everything I need to make tamales from specialty cut meats, fresh produce, spices and even tamale steamers. I recently headed to HEB to pick up all the ingredients I needed to share with you my delicious red chile pork tamales. These are my papi's favorite, he loves them so I always make sure to make him a few extra dozens to stash in the freezer. Did you know tamales freeze beautifully? We always make a few dozen extra to place in the freezer to enjoy later.
Making tamales doesn't have to be intimating. I like to break up the process in steps to make it less work. I make my fillings the day before. Tamale fillings can be anything from pork, chicken, beef or shrimp which are typically mixed with a savory chile sauce. Vegetarian tamales are delicious examples include rajas de poblano, roasted corn or potatoes. I like to make at least four fillings, so everyone can take home at least a dozen of each. Sweet tamales are also fun to make. (these chocolate are my favorite)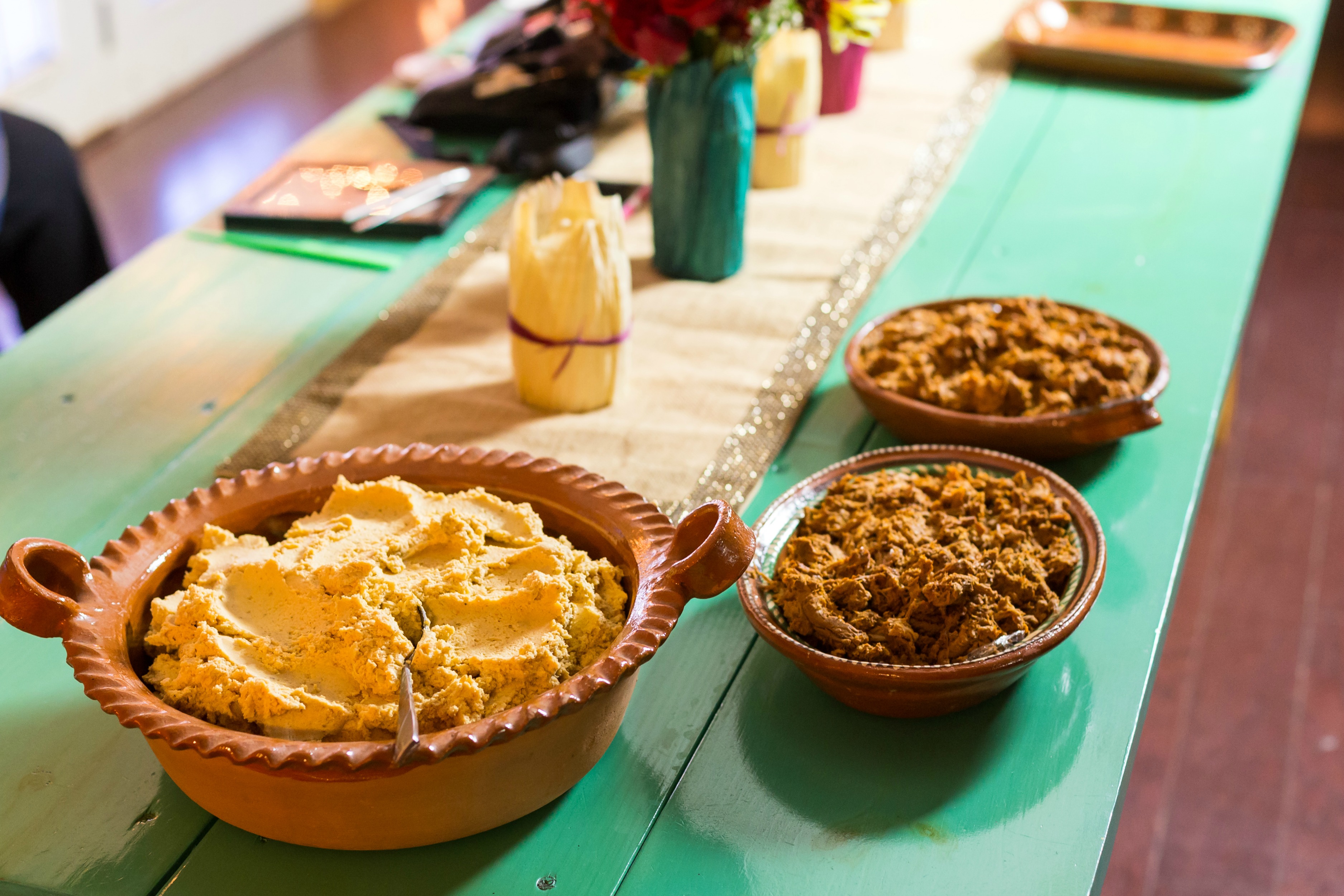 I also soak my husks a few hours in advance so they will soft and pliable, ready for the masa. I make my masa the day I plan on making tamales as I like the mass to be nice and fluffy. Today I am using hill country fare instant masa to make my masa for tamales. Hill country fare instant masa is perfect for making homemade tortillas, sopes, quesadillas, gorditas and of course tamales.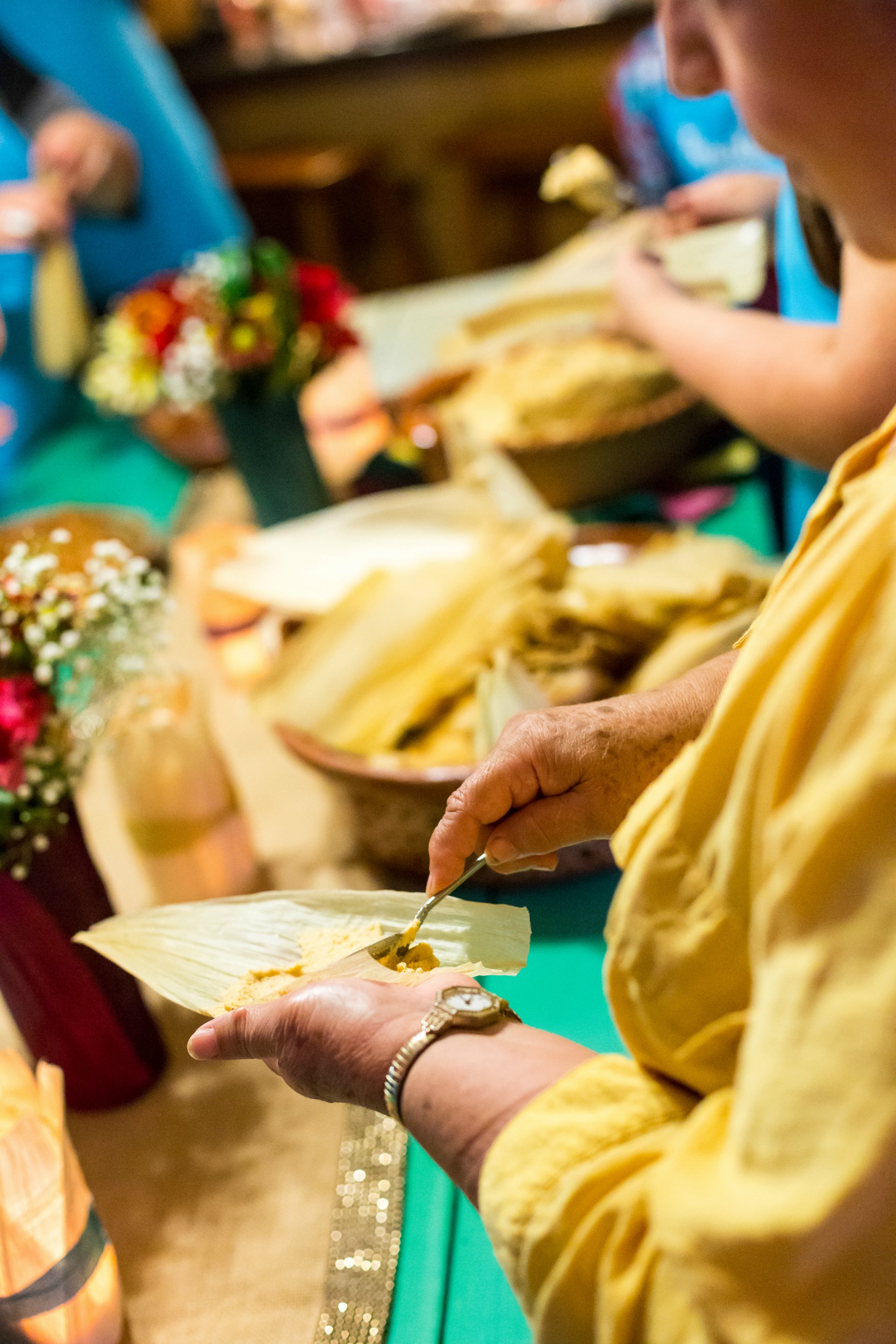 Mami spreading masa, a true pro.
To flavor my shredded pork, I used ancho chiles. I buy them by the pound at HEB. My local HEB produce manager tells me they are the freshest and best for making tamales. I find the bagged ancho chiles sold in the spice aisle can sometimes be too dry and brittle. The ancho chile gives the shredded pork a lovely red hue and adds a wonderful smoky dimension.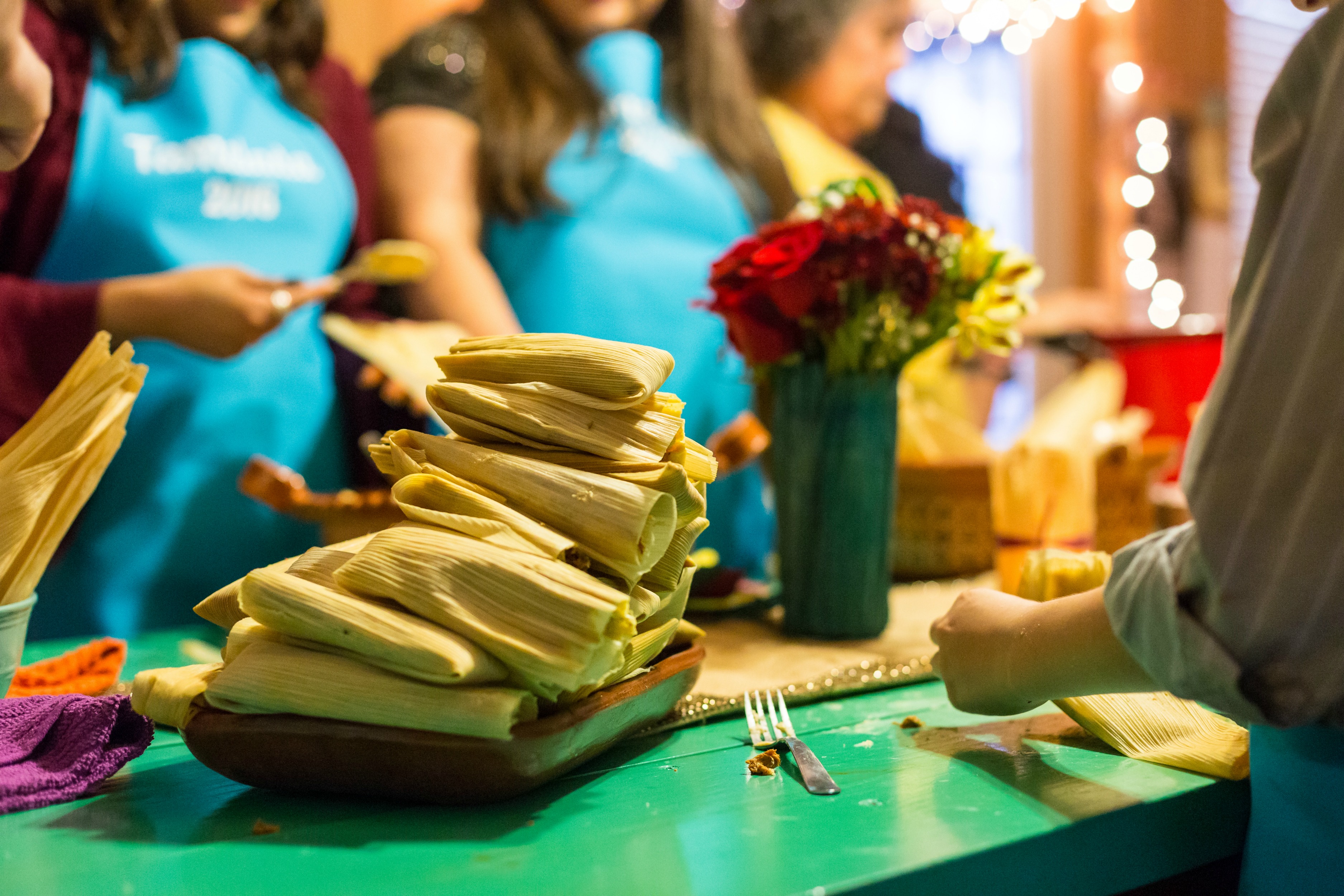 With family helping out, look how quickly tamales stack up. Time for the steamer.
This year I hope you make tamales a family affair. Invite family and friends over to help you create a delicious new tradition. Be sure to head to HEB to pick up all your tamalada ingredients. And stay tuned as I will be sharing my family's annual tamalada with you soon.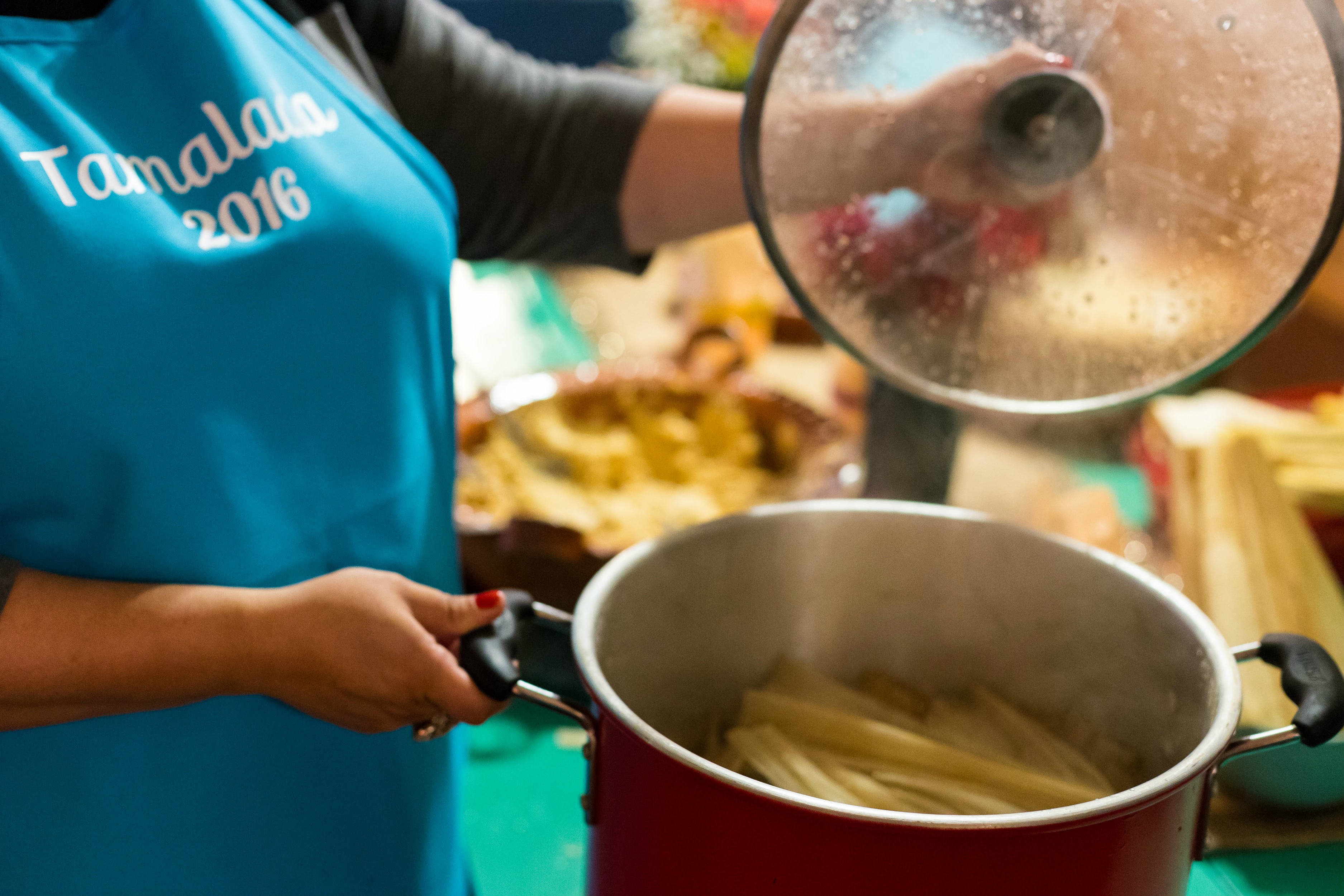 Tamales fresh from the steamer, yum!
I'm also including a short step-by-step video to show you how to make homemade tamales at home with family and friends. Be sure to visit HEB for recipes, tips and weekly specials. I'll be making these hatch chile tamales soon, YUM!
How To Make Homemade Pork Tamales
Yield 4-5 dozen Makes
Ingredients
For Corn Husks:
1 package dried corn husks
For Red Chile Sauce:
5 dried ancho chiles,stems and seeds removed
2 garlic cloves
1/2 teaspoon HEB ground cumin
2 cups reserved water from boiling chiles
2 tablespoons pork lard
For Pork:
2 1/2 lbs boneless port butt
4 garlic cloves
2 teaspoons salt
2 teaspoons HEB ground pepper
1 teaspoon ground cumin
1 cup red chile sauce
For Masa:
4 cups masa harina
1 teaspoon salt
1 teaspoon baking powder
1 1/4 cups lard
2 1/2*3 cups pork broth
1/4 cups red chile sauce
Instructions
For Corn Husks:
Soak dried corn husks in a bowl of hot water, use a molcajete to keep them submerged for at least 2 hours.
When read to make tamales, drain water from corn husks.
For Red Chile Sauce:
In a large saucepan, place chiles and cover with water.
Boil until softened, about 10 minutes.
Drain, reserve the water.
Place the chiles, garlic cloves, ground cumin, plus 2 cups reserved water into blender.
Blend until smooth.
Heat lard in a saucepan over medium high heat, add chile sauce, reduce heat to low and cook over low heat for 10 minutes, stirring occassionally.
Remove from heat, reserve chile sauce for masa and pork.
For Pork:
Place pork butt in stock pot.
Add the garlic, salt, pepper and cumin.
Cover with water.
Bring to a boil, then reduce heat and simmer for 2 hours, or until pork is tender.
Remove pork from the broth, reserve broth and shred pork.
Mix in 1 cup red chile sauce.
For Masa:
Mix masa harina, salt, baking powder, lard and pork broth until the batter is light and fluffy.
Add red chile sauce, mix well.
To Assemble Tamales:
Using a spoon, spread masa over corn husk.
Add pork, fold and add to steamer filled with 2-3 inches of water.
Cover, bring to a boil.
Reduce heat, simmer for 2-2 1/2 hours, adding additional water if necessary.
Tamales are ready when they easily remove from the husk.
Allow tamales to stand for 10-15 minutes, serve warm.
Courses Dinner, Lunch
Cuisine Mexican