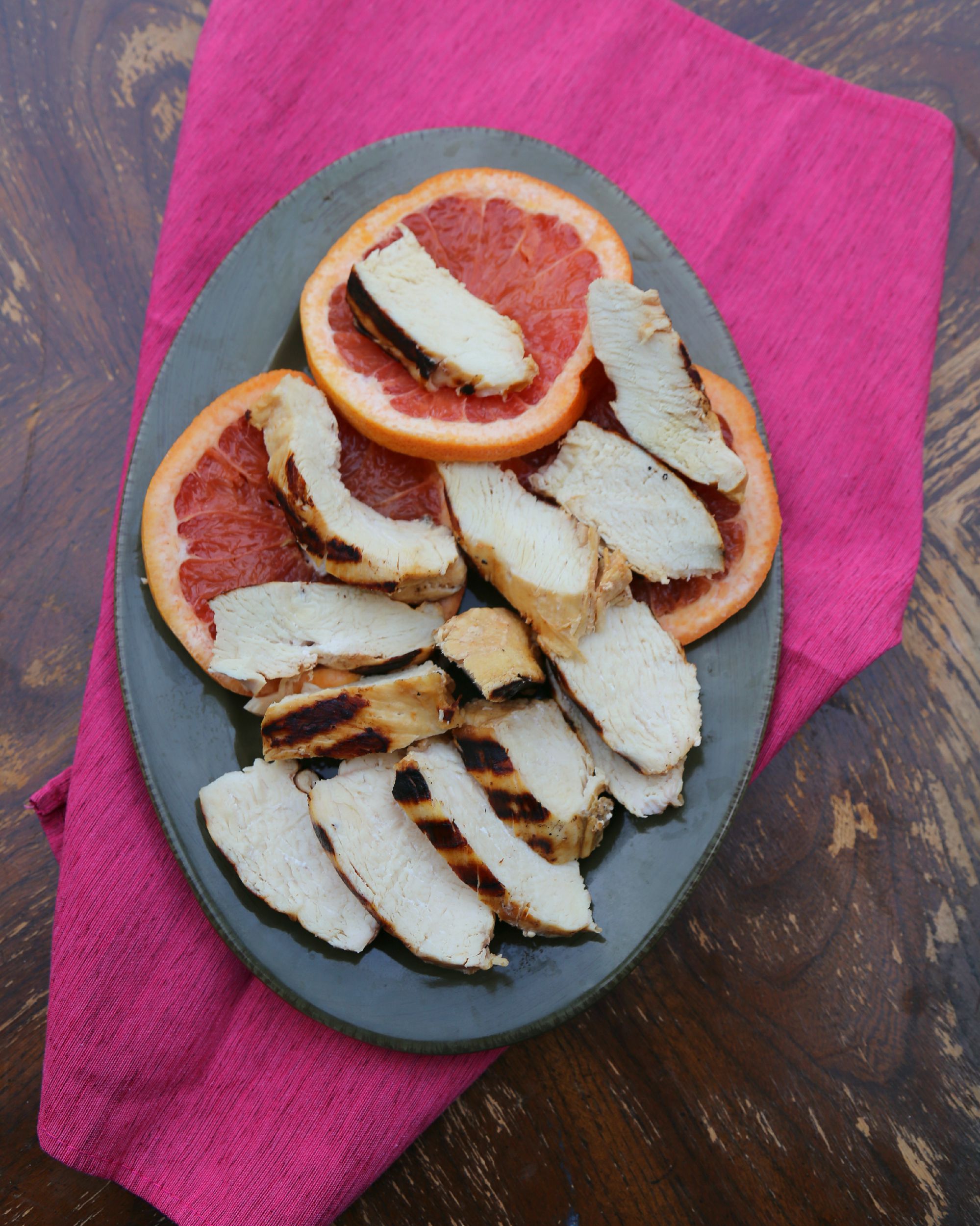 In celebration of National Tequila Day on Friday I was testing a new adaption of a paloma cocktail when it hit me that it would make a great marinade for chicken fajitas. I usually marinate my chicken for fajitas in fresh citrus juices, so why not add a punch to my fajitas with a hefty drizzle of tequila, plus it was Monday and I feel like tequila in any way is required to get through a hectic Monday.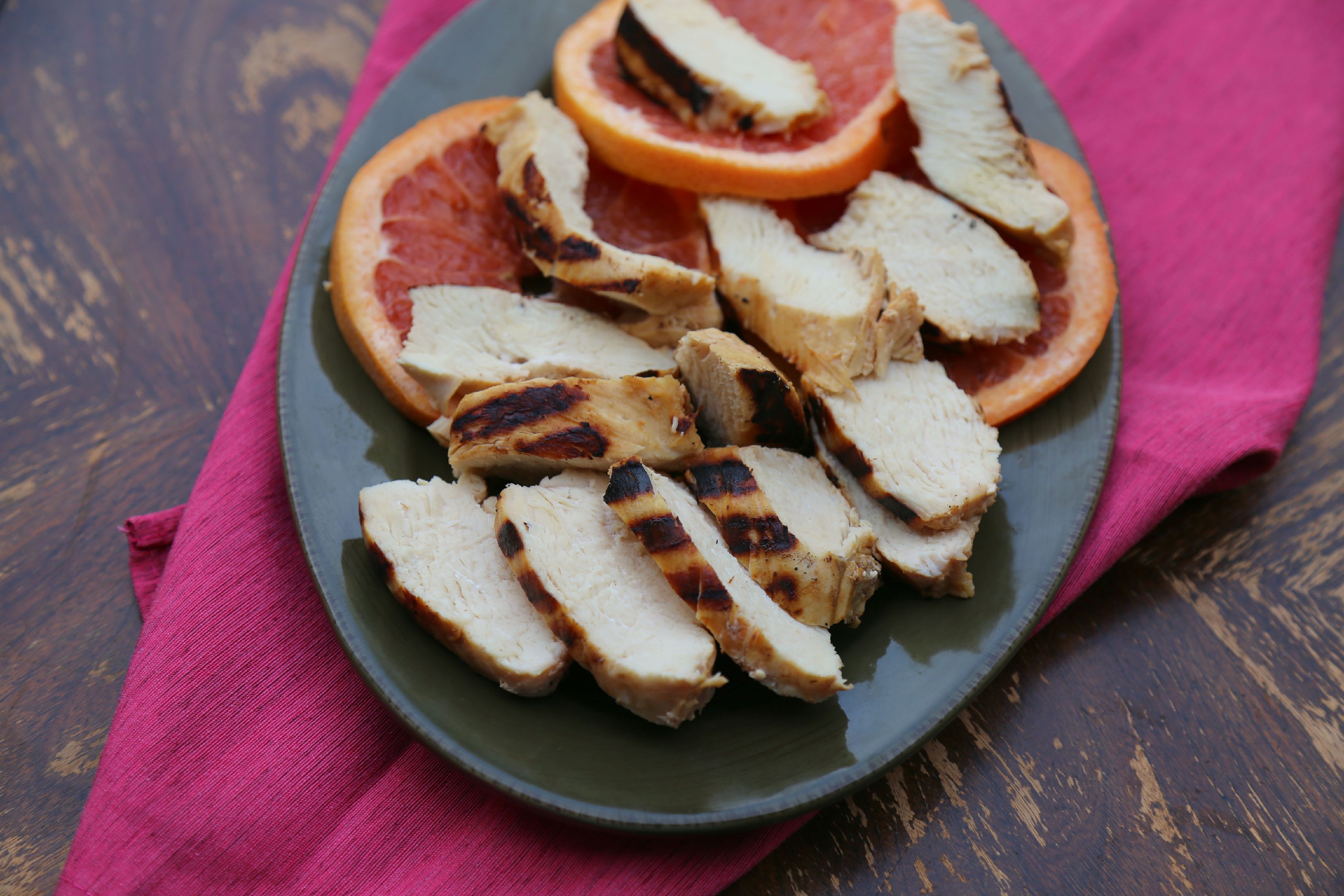 I tripled the cocktail recipe, added my chicken to marinate and continue tweaking the paloma recipe I was working on.  A few hours later I heated up the grill, grilled off my chicken, sliced and served. These paloma cocktail marinated chicken fajitas are juicy, tender with a hint of citrus. All in all a wonderful Monday, Salud!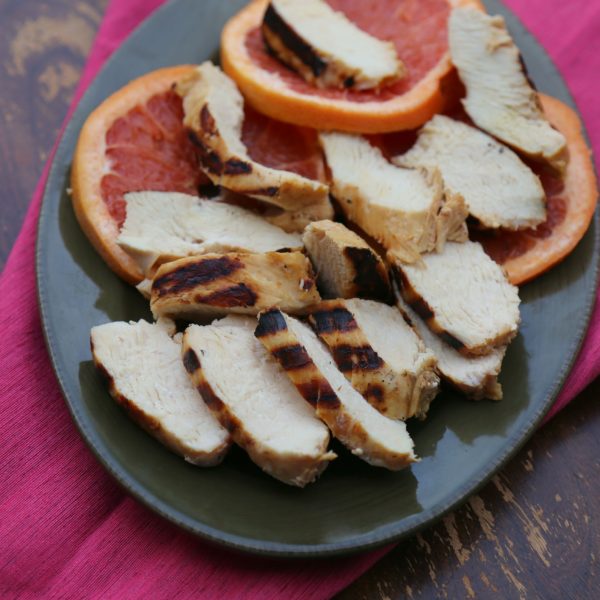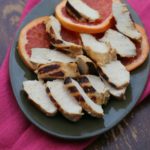 Paloma Cocktail Marinated Chicken Fajitas
Ingredients
4

pounds

boneless

skinless chicken breasts

2

cups

fresh grapefruit juice

plus a few grapefruit slices

2

teaspoons

lime zest

4

tablespoons

fresh lime juice

3

teaspoons

salt

1

cup

tequila

1

cup

club soda
Instructions
In a large bowl combine grapefruit juice, grapefruit slices, lime zest, fresh lime juice, salt and tequila, whisk to combine, add club soda and chicken breasts. Marinate for 2 hours. Preheat grill to medium-high heat and grill chicken 6-8 minutes on each side. Slice and serve.