A pink Cadillac margarita is a fun, festive cocktail that you can enjoy year-round, but on a hot summer day, a pink Cadillac margarita just hits the spot.
Made with tequila Blanco, fresh lemon juice, Imperial powdered sugar, grand mariner, and cranberry juice. This pink Cadillac margarita recipe is the best drink you'll make all summer!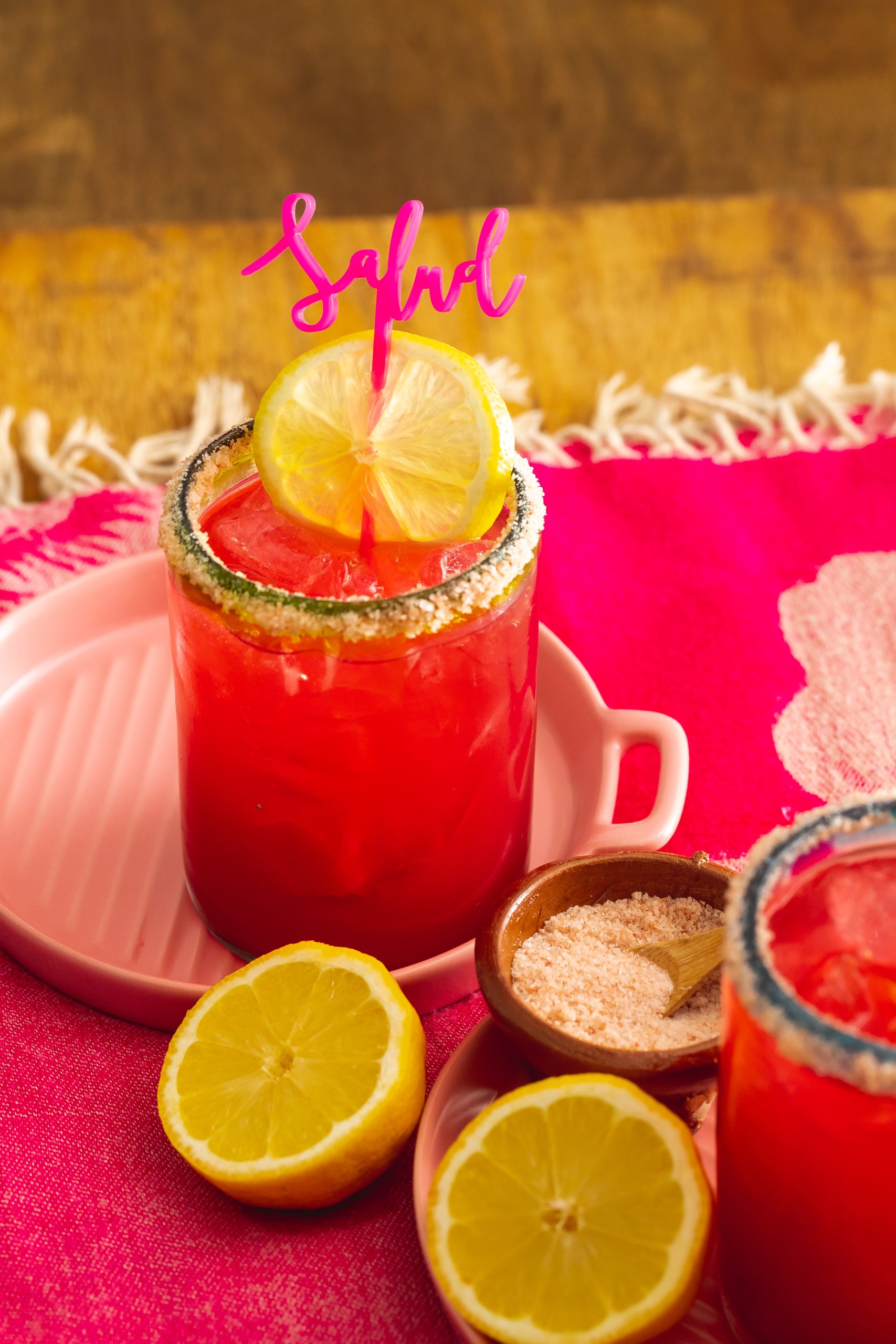 Pink Cadillac is a cranberry kissed twist on the Cadillac margarita that can be shaken up for any summer entertaining you have planned. From pool parties to BBQ or movie nights the pink Cadillac is a stunner.
For the Pink Cadillac Margarita, I used gorgeous Himalayan salt that is rich in color and texture to compliment the cocktail.
Today I am excited to share my cocktail recipe a pink Cadillac margarita sweetened with Imperial Sugar.
Find the complete recipe here for Pink Cadillac Margarita
This recipe was created as part of my partnership with Imperial Sugar. You can find the recipe here.
While you're there, be sure to follow my profile for my latest recipes with Imperial Sugar – there is so much yumminess coming your way!
Fun recipes also made in collaboration with Imperial Sugar –
Tascalate, a refreshing cocoa drink
Brown Sugar Carnitas, made in the slow cooker
Tepache, a fermented drink made from pineapple rinds