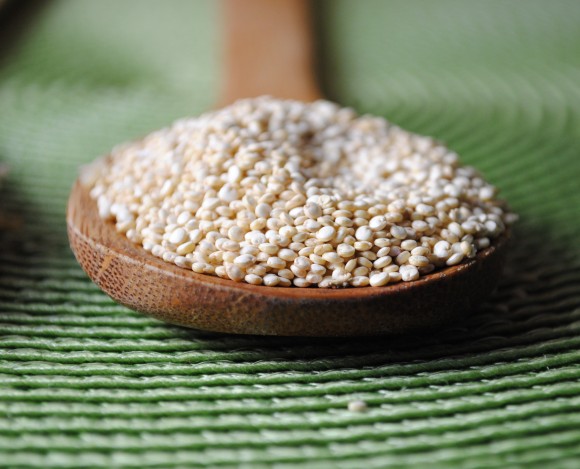 Quinoa (keen-wa) was once called "the gold of the Incas," or "mother grain." The Inca tribe turned to this ancient grain to increase the stamina of their warriors and believed the grain to be sacred. I like the Incas also believe Quinoa packs a powerful punch.
The punch our body needs, craves and deserves. Weeks of working, family activities and living life to the fullest can leave us feeling a bit drained. So when I am in need of a boost I turn to Quinoa.
Did you know?
Quinoa contains more high quality protein that any other grain.
The protein quinoa supplies is a called a "complete protein," which means it provides your body all nine essential amino acids.
Quinoa is high in lysine, which helps is tissue growth and repair. This grain is also a good source of magnesium and iron.
Quinoa is gluten free, wheat frees and easy to digest.
Not bad for a little grain.
Quinoa is quick, easy to prepare and delicious. This salad can be eaten warm, cold or mixed with any fruit or vegetable of your choice.
Use the grain as your base to experiment with various flavor combinations for a week of body boosting lunches or serve alongside fish or protein for a weeknight dinner. Give quinoa a try and you will quickly realize why the Incas our ancestors, held this tiny grain in such high regard.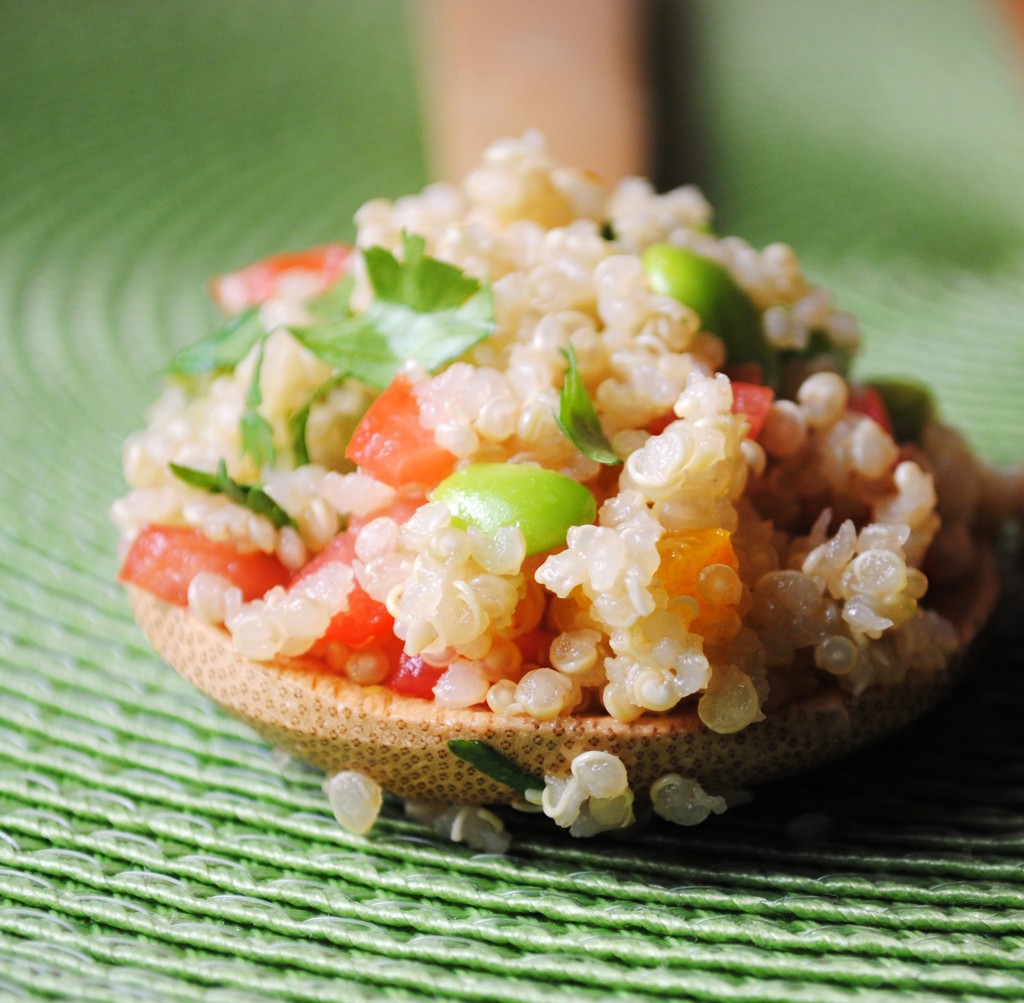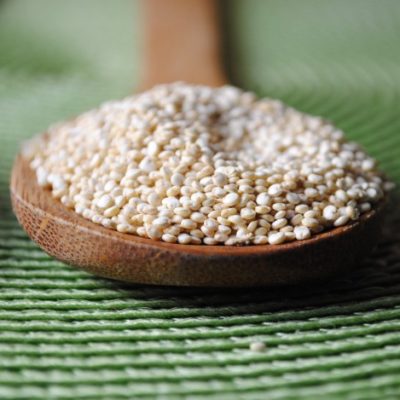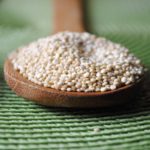 Quinoa Salad
Quinoa can be found at your local health food store. Red quinoa can also be substituted. Edamame or soy beans can be found in the freezer section of your store.
Ingredients
1

cup

quinoa

2

cups

water

vegetable broth or chicken broth

1

cup

diced tomatoes

1

cup

shelled edamame

1

bell pepper orange

diced

½

onion

diced

½

cup

cilantro

3

tbsp

freshly squeezed lemon juice

1/4

cup

olive oil

plus 2 tbsp for vegetables

1/4

tsp

salt

1/4

tsp

pepper
Instructions
Place quinoa in a large saucepan with 2 cups liquid of your choice and bring to a boil.

Reduce heat, cover and simmer for 15 minutes.

For dressing whisk together lemon juice, salt and pepper. Set aside.

In a skillet over medium high heat add the 2 tbsp of olive oil. Saute bell pepper and onion until tender, about 4 minutes.

The quinoa will be soft and will have absorbed the liquid. Set aside until vegetables are cooked or allow to cool to room temperature and place in fridge until ready to use.

To quinoa add cooked onion, bell pepper, cilantro, edamame, tomatoes and dressing. Mix to combine.

Will keep in fridge for about 5-7 days.
Crave more Quinoa?