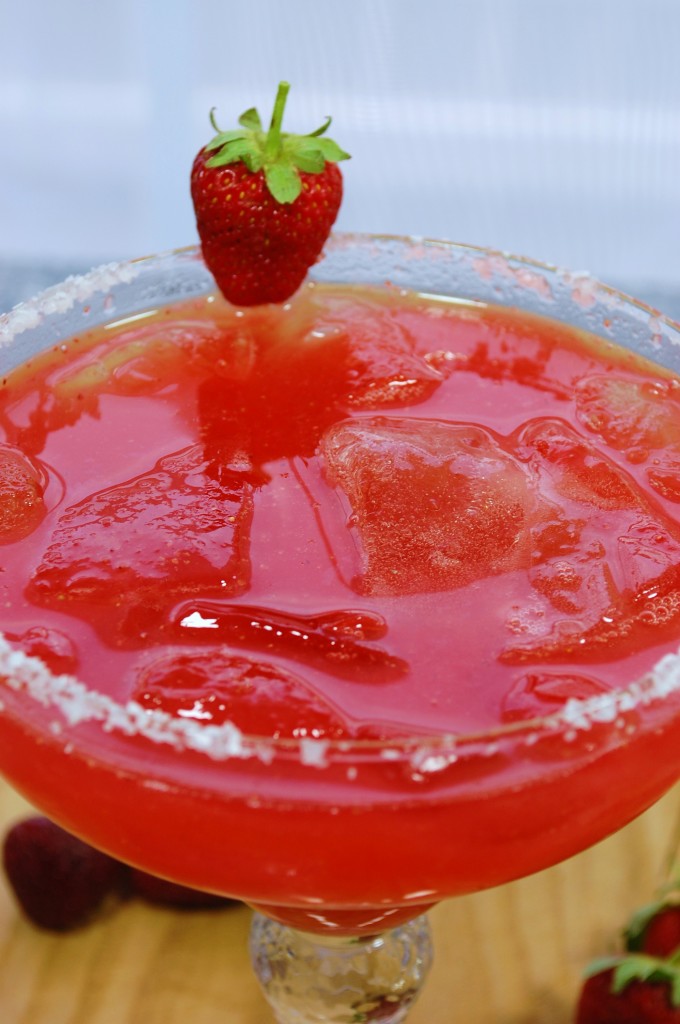 Sipping Saturday
I set aside a few strawberries from my trip to Poteet, Texas to share with you one of my favorite margaritas.  Truthfully I love them all, but you can't beat the taste of fresh strawberry juice on a hot, humid Texas night! Enjoy! Sweet Life!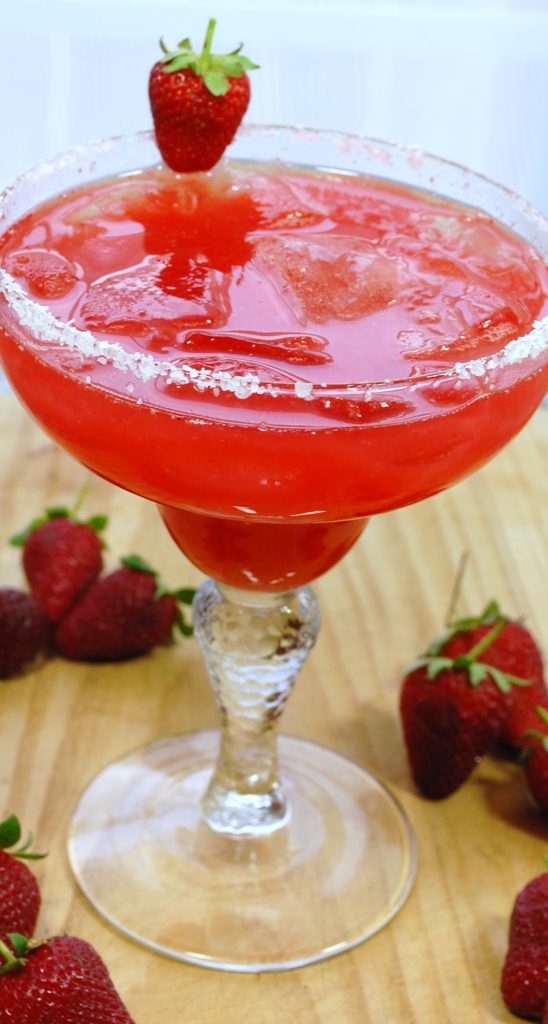 One margarita rule I do follow religiously is to use fresh juice.  If strawberry seeds aren't your thing, simply strain to enjoy this colorful margarita.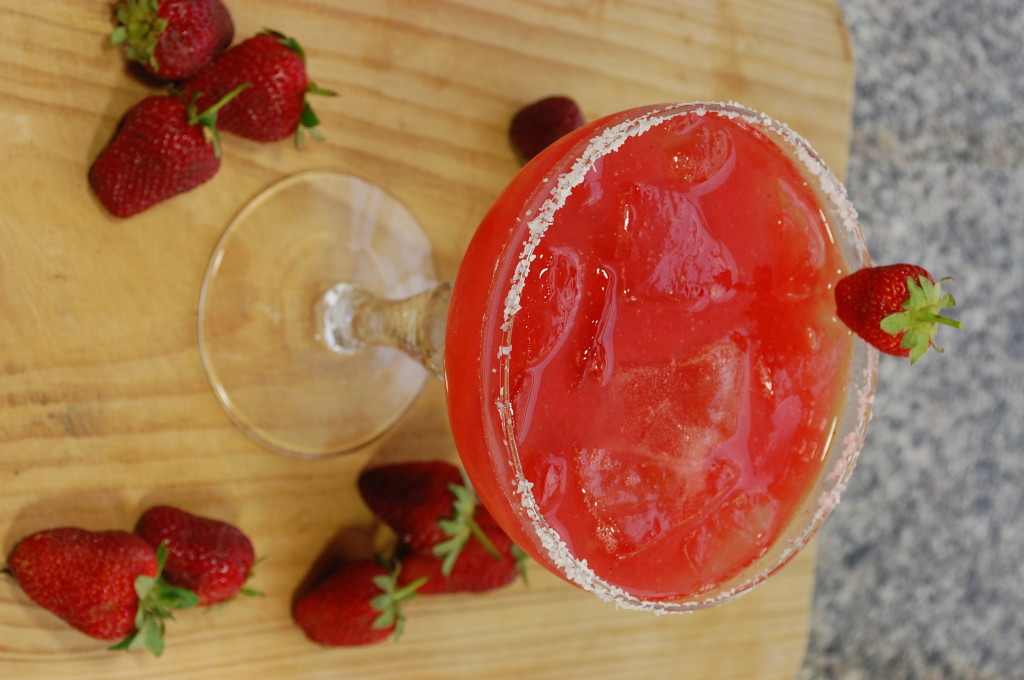 Strawberry Margarita
by Sweet Life
by Vianney Rodriguez
makes 4 margaritas
salt
lime wedges
1 cup tequila
1 cup fresh strawberry juice, strained
1/3 cup fresh lime juice
1/2 cup Cointreau
ice cubes
On a small plate spread salt.  With lime wedges moisten rim of 6 ounce glasses.  Dip glasses into salt.   Place glasses into freezer to chill.
In a pitcher combine tequila, strawberry juice, lime juice and Cointreau.  Remove glasses from freezer and serves margaritas mixture over ice. Garnish with a fresh strawberry.