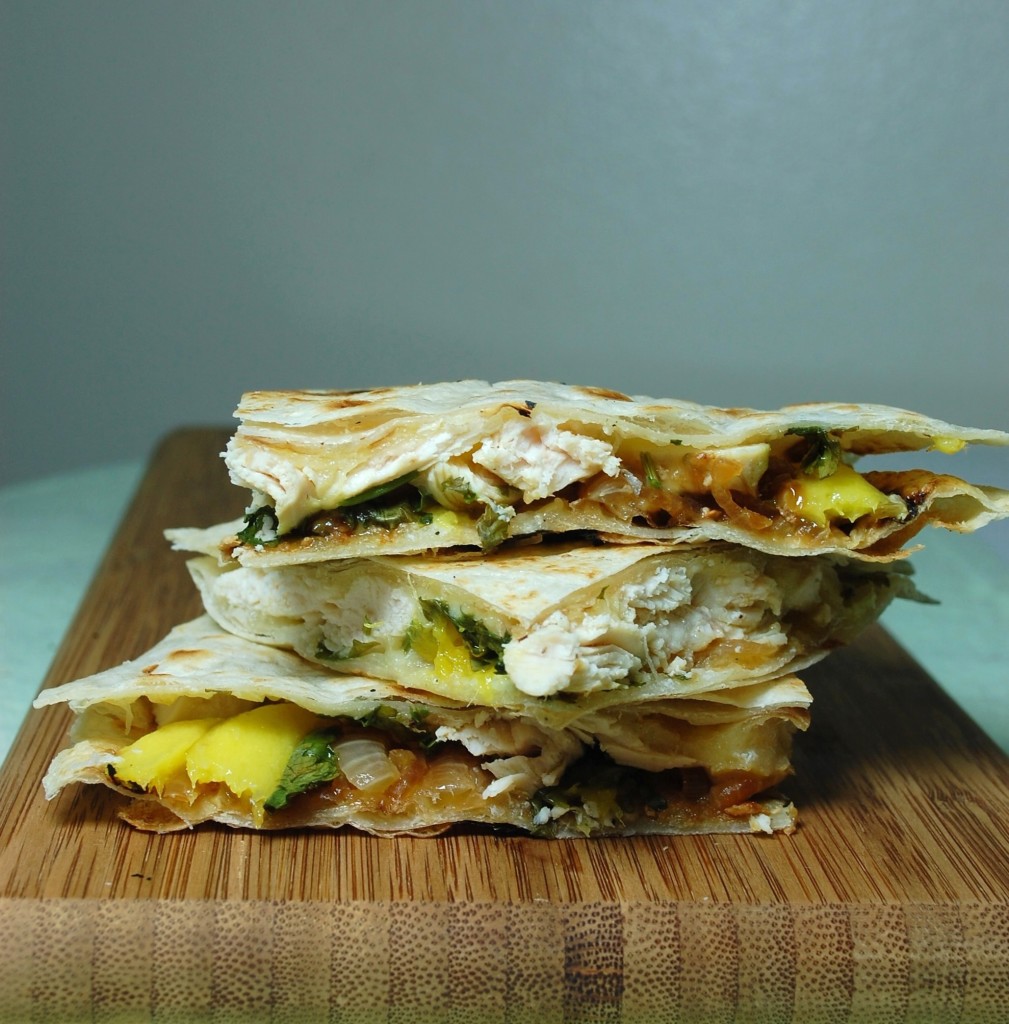 May is upon us and for many that means Cinco de Mayo!  As I explained last year  Cinco de Mayo celebrates the Battle of Puebla where Mexico defeated the French Army.  Funny thing is Mexico doesn't celebrate Cinco de Mayo, the day is part of their History, but not an official holiday.  In our house Cinco de Mayo has become a time to honor our Mexican Heritage.  I want my children to be proud of their heritage, love their history and introduce them to the people I feel have changed our world for the best.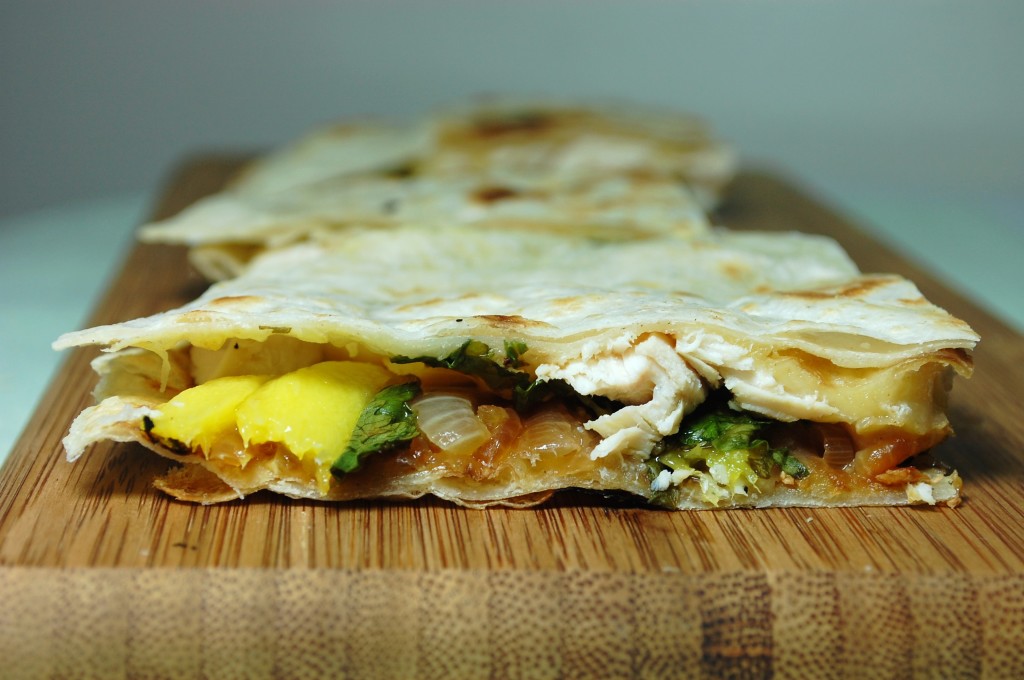 Last year I focused on Hector P Garcia, Rodolfo Gonzalez and Dolores Huerta    
This year we plan to focus on Sandra Cisneros with The House on Mango Street.  I met Sandra Cisneros when I was a Senior in High School and her writing has had a huge impact on my life, so I plan to pass this love along to my children.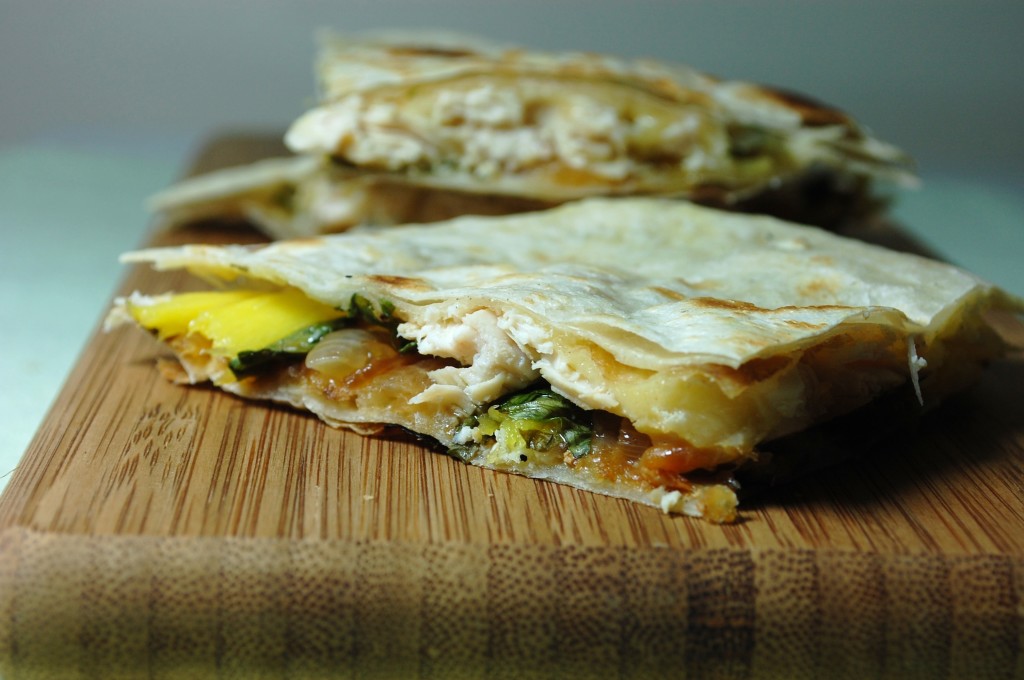 Today I bring you two tasty Cinco de Mayo recipe for the kiddos!  In honor of The House on Mango Street we are feasting on Mango Chicken Quesadillas.  In celebration of Strawberry season I bring you Roasted Oregano Strawberry Tostadas.    
A quesadilla loaded with chicken, mango, onions and cheese. Perfect for kids who enjoy savory and sweet.  This were a big hit with my kiddos!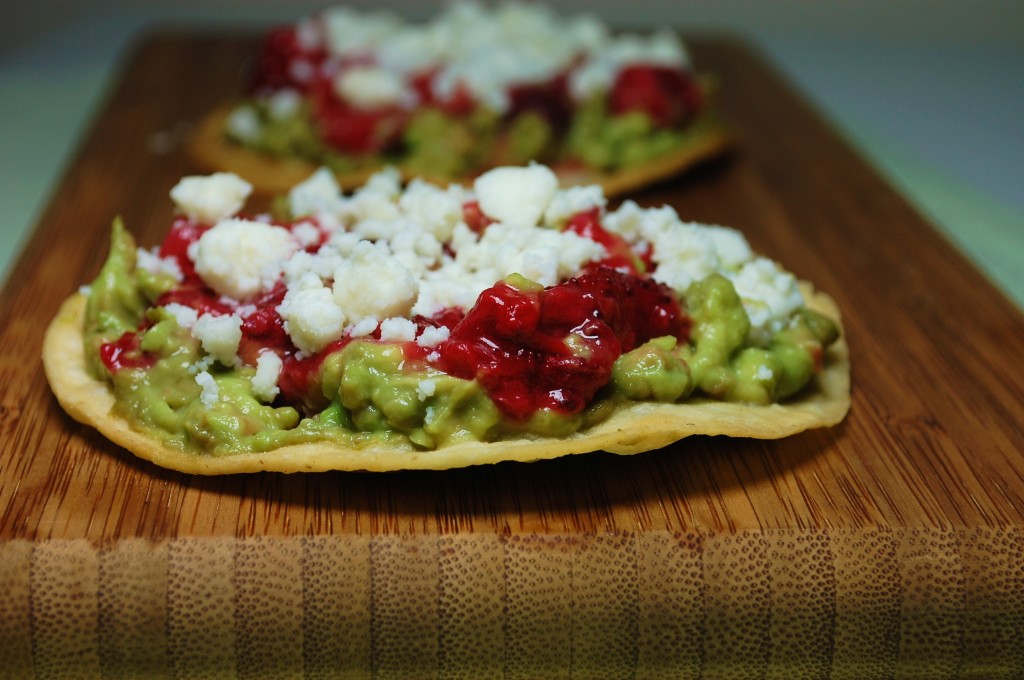 Strawberries are given a savory backdrop with oregano, then slow roasted to release their natural juices and layered over avocado and queso fresco.  A messy treat for any kid or adult. My little sister loved the roasted strawberries.  Enjoy! Sweet Life!  
Mango Chicken Quesadillas
serves 4
6 chicken tenders
1 onion, thinly sliced
4 tortillas
1 tsp salt
freshly ground pepper
1/2 cup cilantro
1 mango, peeled and thinly sliced
1 cup queso quesadilla or melting cheese of your choice
2 tbsp olive oil
In a large skillet over medium heat add olive oil.  Sprinkle chicken with salt and add to pan. Brown on each side about 3 minutes.  Remove from pan and slice.  Add onion, stir to remove bottom bits and cook for another 3 minutes. Remove from pan.  Place tortilla in same skillet and heat through, flipping once.  To one side of tortilla add cheese, sliced chicken, mango, onions and cilantro.  Fold the tortilla over (think omelette) and press together with spatula, lower heat and allow cheese to melt.  Place on cutting board and cut into wedges.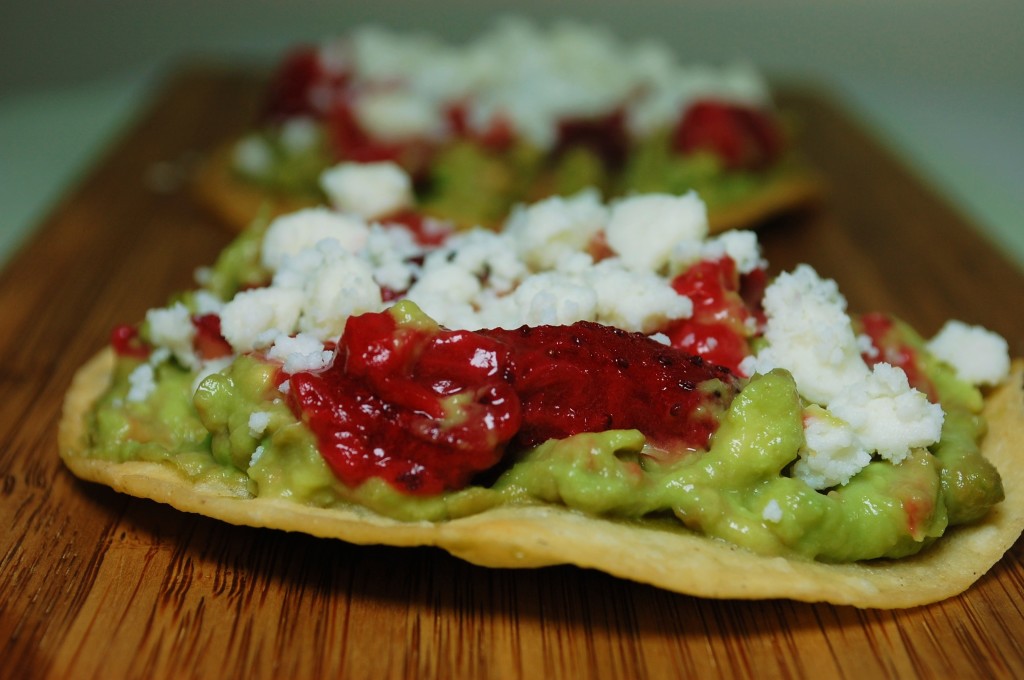 Roasted Oregano Strawberry Avocado Tostada
serves 6
6 corn tortillas, lightly fried or baked until crisp
2 avocados
2 cups strawberries washed, hulled, cut in half
1 tbsp olive oil
1 tsp oregano
1 tbsp fresh lime juice
salt
queso fresco
Preheat oven to 400 degrees and line a baking sheet with foil.  Toss strawberries with olive oil and oregano. Place on baking sheet and roast for 30 minutes, until berries are soft.  Remove from oven and allow to cool.  In a bowl combine avocado and lime juice using a fork mash and season to taste with salt.  Spread each tostada with avocado, layer on your strawberries and garish with queso fresco.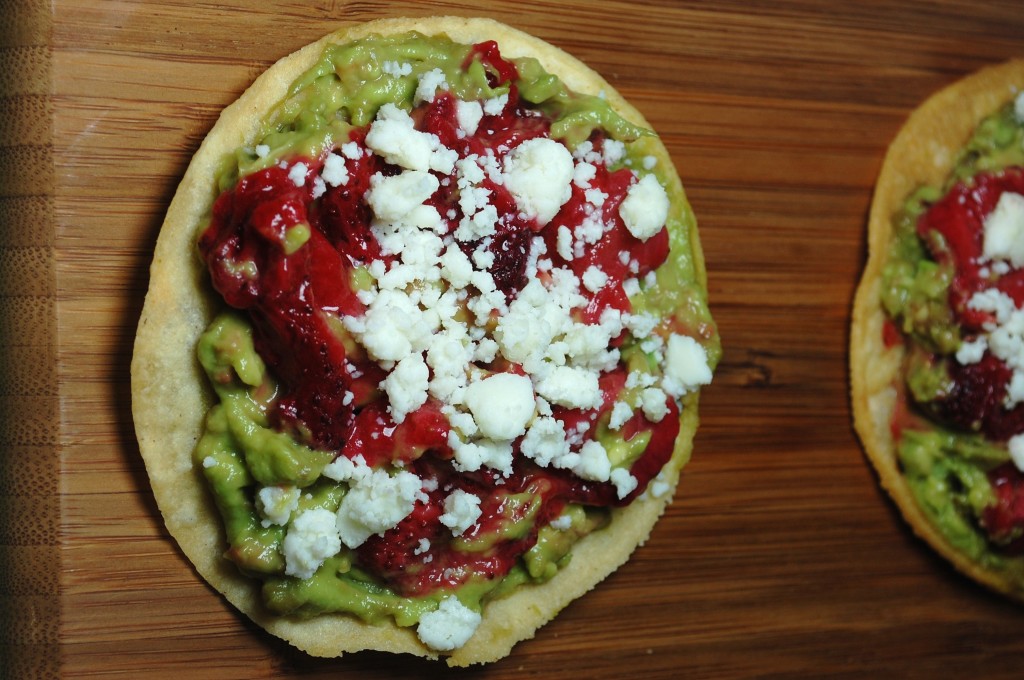 Love these recipes? Why not try