Apple empanadas a light, flakey pastry filled with a sweet apple filling are the perfect dessert to welcome fall season. Apples simmered in brown sugar, lemon juice and cinnamon are wrapped in a flaky homemade empanada dough.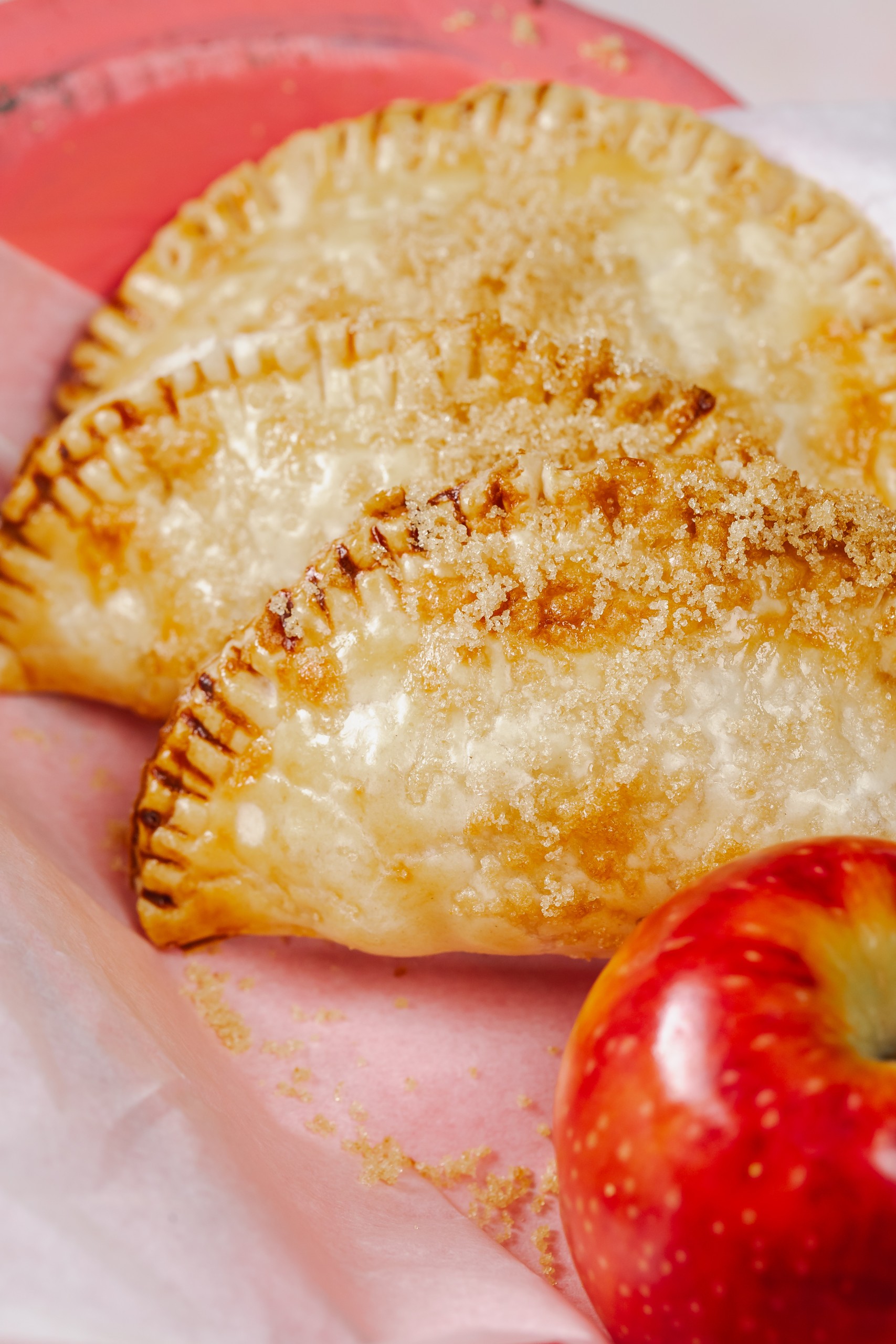 Baking empanadas is my favorite fall ritual. Everyone at my casita is excited for cooler temperatures; holiday planning begins and fall flavors make their way into the kitchen.
I'm so excited to share a new empanadas recipe with you in collaboration with Imperial sugar. All the flavors of fall apples are wrapped in a homemade empanada dough, dusted with sugar, and baked until light and golden.
Today I want to share how to make apple empanadas.
Bring on the fall baking!
The filling for my apple empanadas is made from apples, brown sugar, lemon Juice and cinnamon simmered until tender.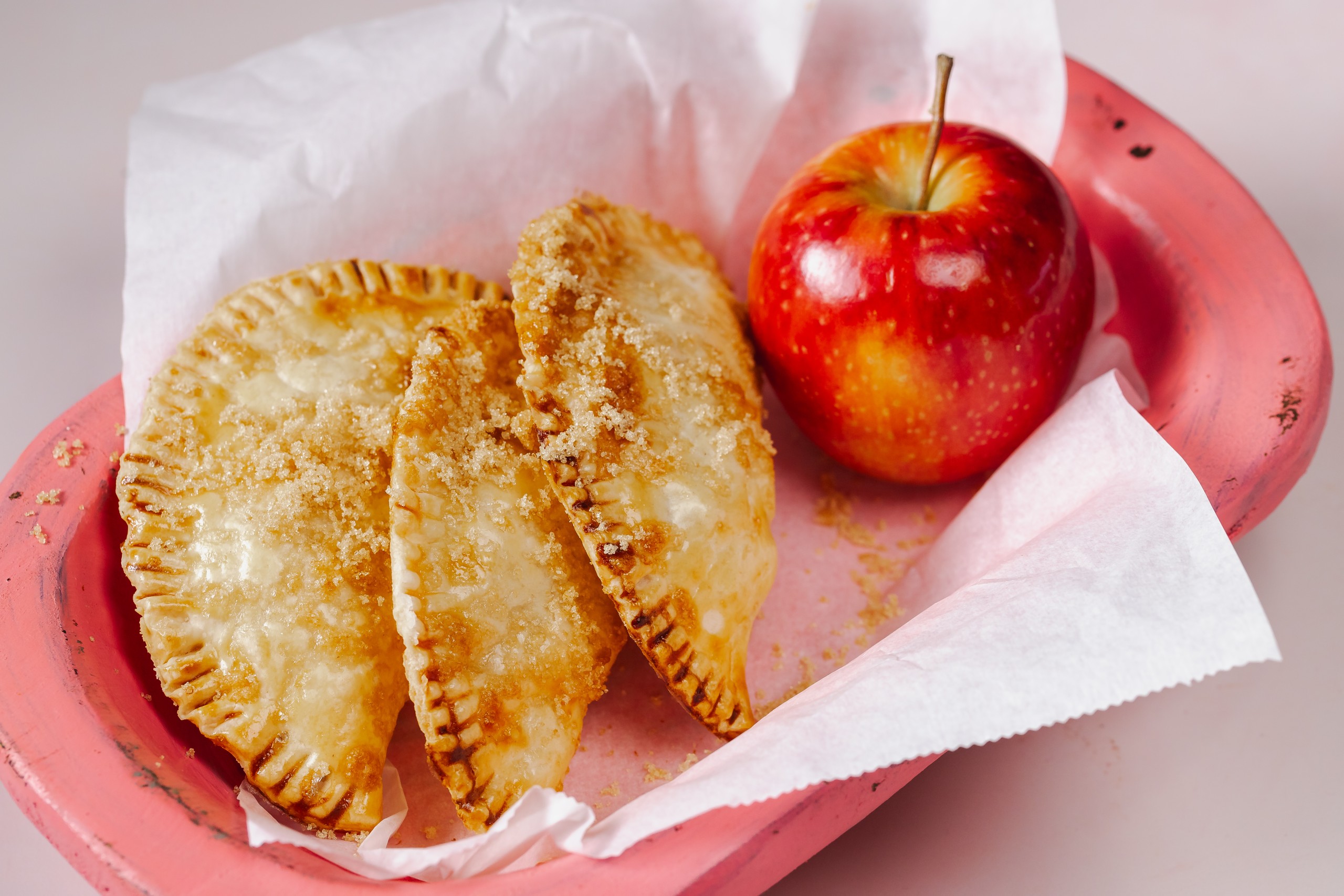 For the dough we let our food processor do all the heavy lifting. Flour, sugar, baking powder, salt, shortening and milk to the food processor, pulse to combine then slowly add milk until dough comes together. This is one of the easiest ways to make empanada dough, and I use this method all throughout the holidays.
Today I am teaming up with my sweet friends over at Imperial sugar to share how to make apple empanadas at home.
Find the complete recipe here for apple empanadas.
This recipe was created as part of my partnership with Imperial Sugar. You can find the recipe here.
While you're there, be sure to follow my profile for my latest recipes with Imperial Sugar – there is so much yumminess coming your way!
Fun recipes also made in collaboration with Imperial Sugar –
Peach Tres Leches Cake, all the peaches!
Blackberry Coconut Tamales, sweet tamales.