Blackberry Coconut Tamales with Lime Glaze are the sweetest tamales for the sweetest tome of the year, Christmas! Sweet tamales filled with blackberries and coconut, served warm drizzled with lime glaze.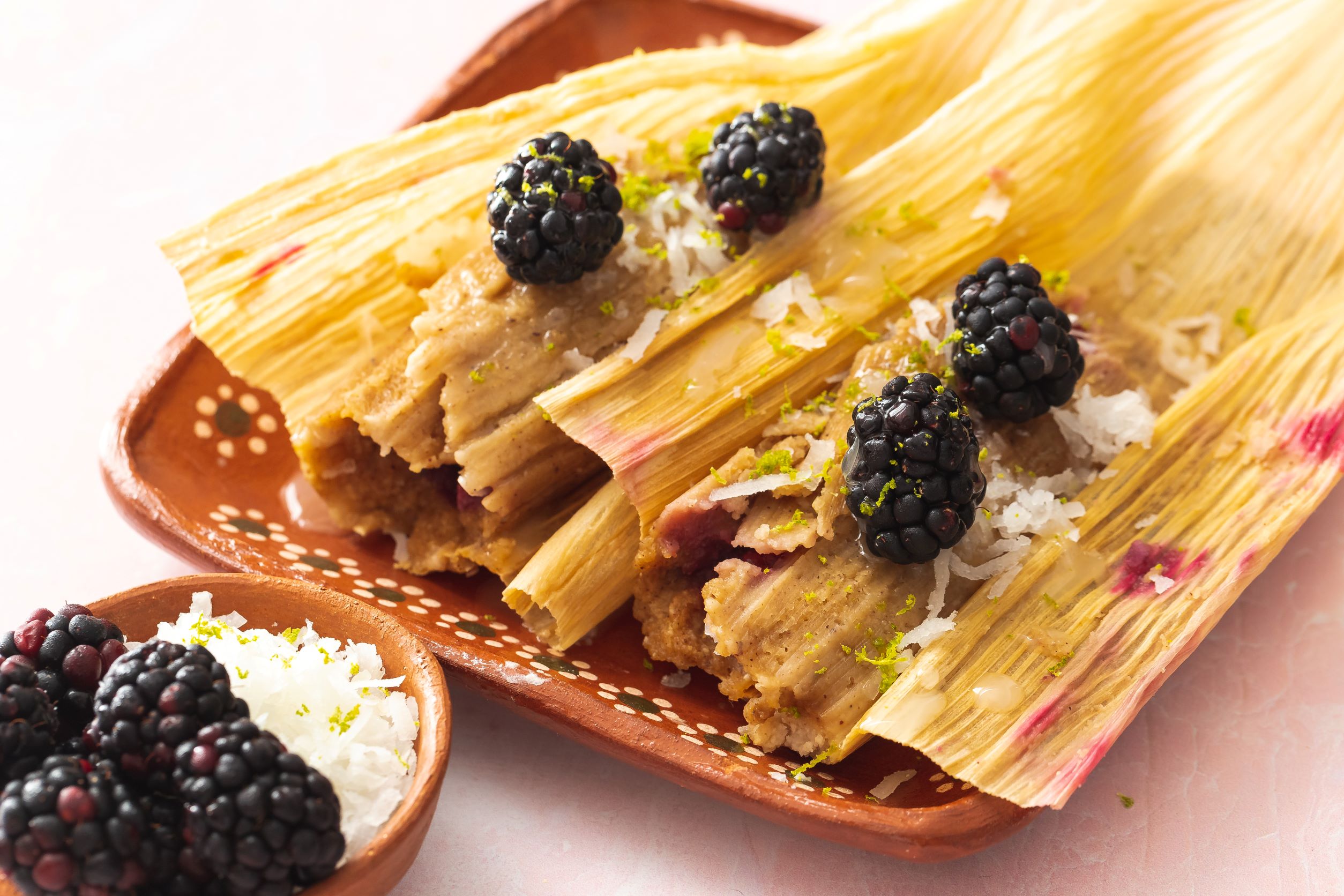 Mexican sweet tamales are the ultimate end of meal dessert for the holidays or any special occasion. Sweetened masa filled with a sweet filing all wrapped and steamed in a corn husk are my favorite tamales to make during the holiday season.
Today I am excited to share a sweet tamale that features the amazing blackberry. Paired with coconut and lime and sweet masa this tamale is a little taste of the summer for the holidays.
The masa comes together quickly in your stand mixer and the filling is a no-bake filling, which makes assembly super easy & quick.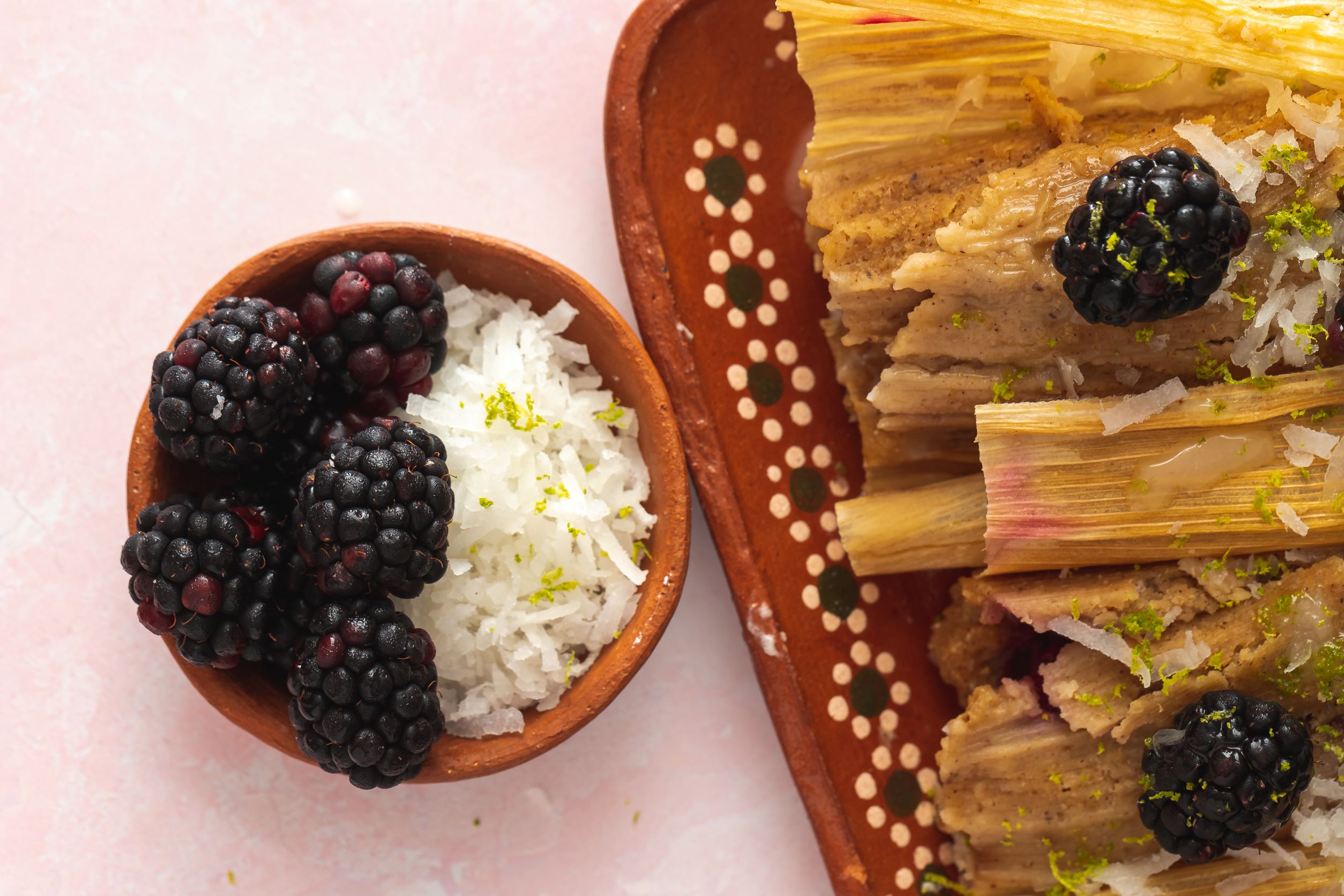 Served warm with the easiest lime glaze my blackberry coconut tamales are delicious for dessert and even better the next day con café.
Today I am excited to share a recipe for blackberry coconut tamales with lime glaze sweetened with Imperial Sugar.
Find the complete recipe here for Blackberry Lime Tamales with Lime Glaze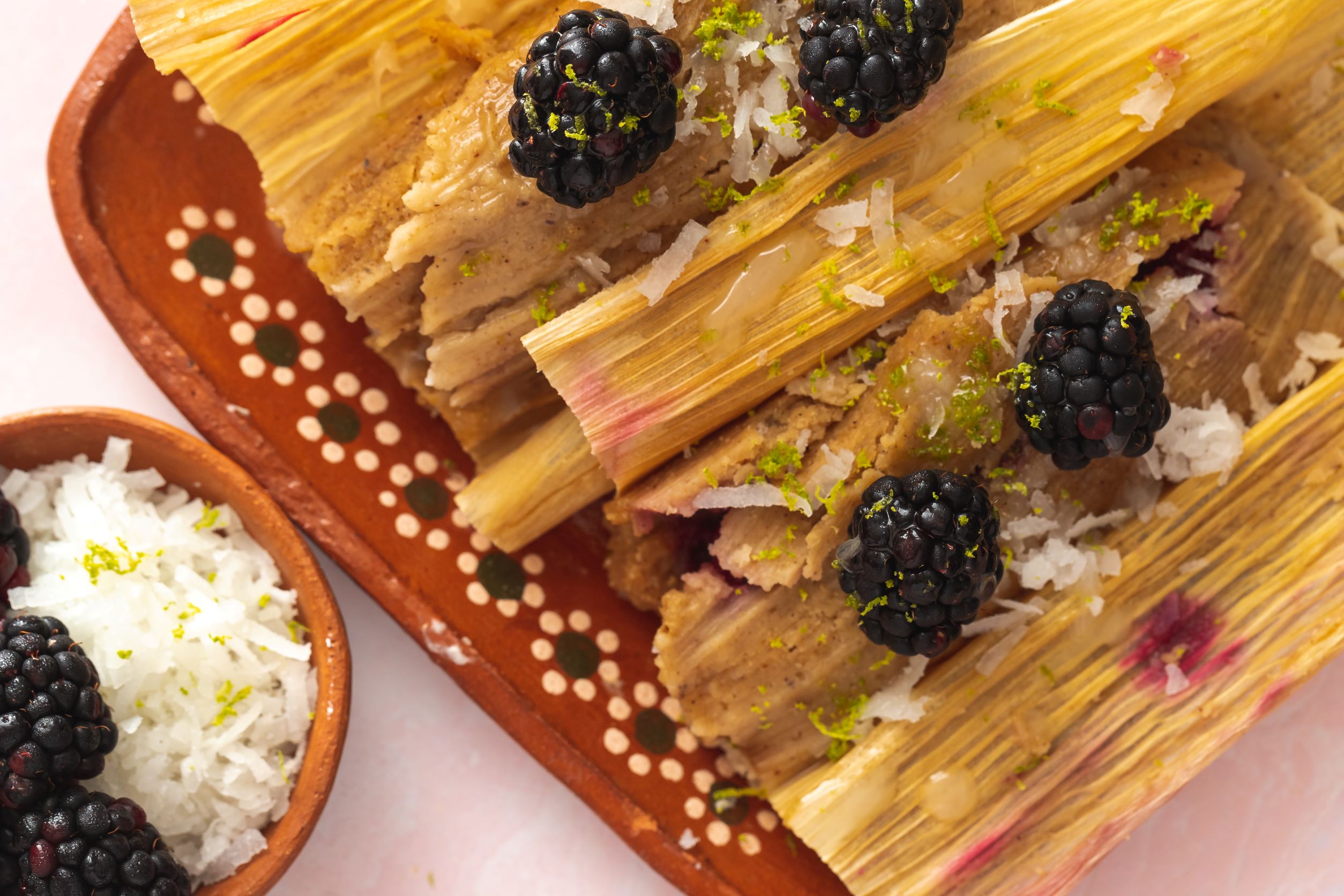 This recipe was created as part of my partnership with Imperial Sugar. You can find the recipe here.
While you're there, be sure to follow my profile for my latest recipes with Imperial Sugar – there is so much yumminess coming your way!
Fun recipes also made in collaboration with Imperial Sugar –
Peach Tres Leches Cake, all the peaches!
Brown Sugar Carnitas, made in the slow cooker
Tepache, a fermented drink made from pineapple rinds