Carnitas a traditional Mexican dish with a Texas twist can be prepped in under ten minutes and are cooked in the slow cooker. Brown sugar, ruby red grapefruit, and orange juice help to tenderize our carnitas, while oregano, cumin, ground cinnamon and jalapeno give these slow cooked carnitas a burst of flavor.
This recipe was created as part of my partnership with Imperial Sugar. You can find the recipe here.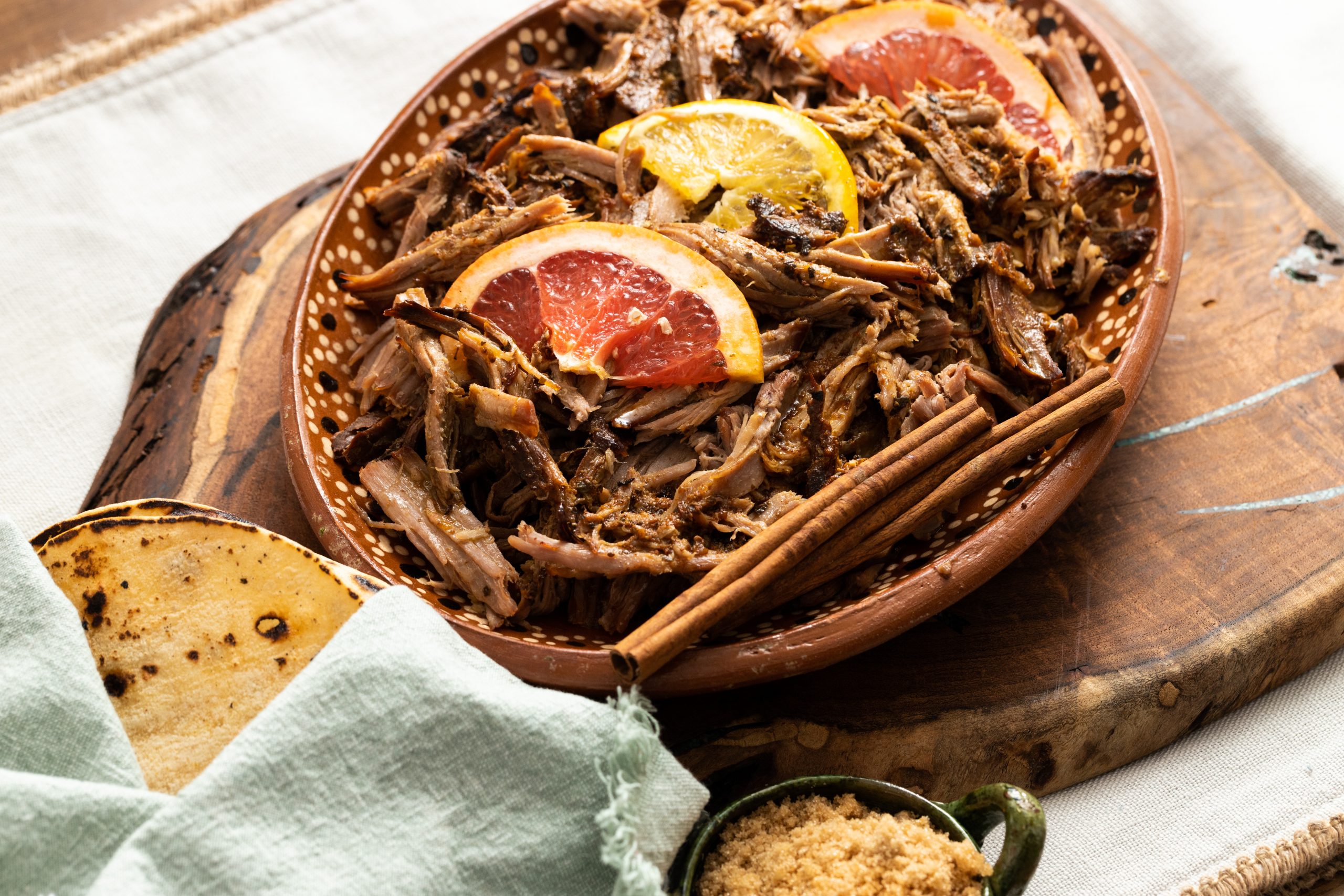 Hello dinner! My brown sugar citrus carnitas are the ultimate slow cooker meal. Pork slow cooked with brown sugar, citrus juices and plenty of slices cooks low and slow producing crazy juicy, fork tender succulent pork. Yay for the slow cooker!
I rely heavily on my slow cooker during the week for easy weeknight meals. Carnitas are always on the top of list because you can make endless meals, the freeze beautifully and can easily feed a crowd.
From tacos, quesadillas, soups, sopes, burritos or nachos my slow cooker brown sugar citrus carnitas have got you covered for weeknight meals.
The true beauty of my brown sugar citrus carnitas recipe is prep time is under 10 minutes, made with easy to find ingredients, citrus can easily be swapped out, perfect freezer food and the slow cooker does all the work.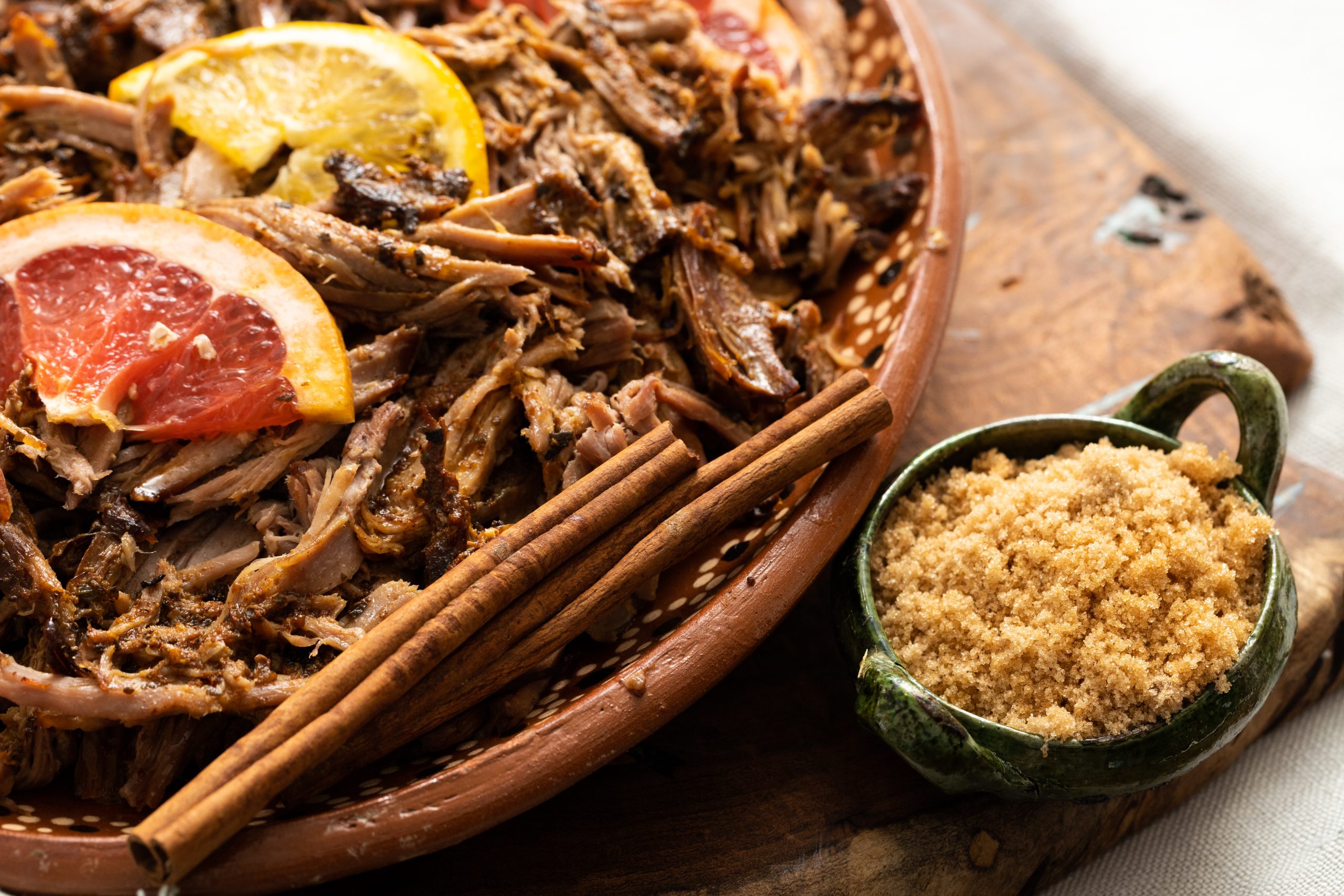 How To Make Brown Sugar Citrus Carnitas
Pork Shoulder: For this recipe I am using pork shoulder, also known as pork butt, and can be found with bone-in or boneless, either works. Pork shoulder is a perfect protein for the slow cooker. It contains marbled streaks of fat that when cooked low and slow result in juicy, fork tender carnitas.
Citrus juices: It is citrus season here in Texas and y'all know my love for ruby red grapefruits. I am always finding new, exciting ways to showcase my love of Texas citrus and carnitas are the ideal recipe for citrus as the citrus juice helps to tenderize the pork. If you cannot find ruby red grapefruits simply swap out for grapefruits sold in your area. I slice and simply use my hand to juice into slow cooker, using my palm to catch seeds.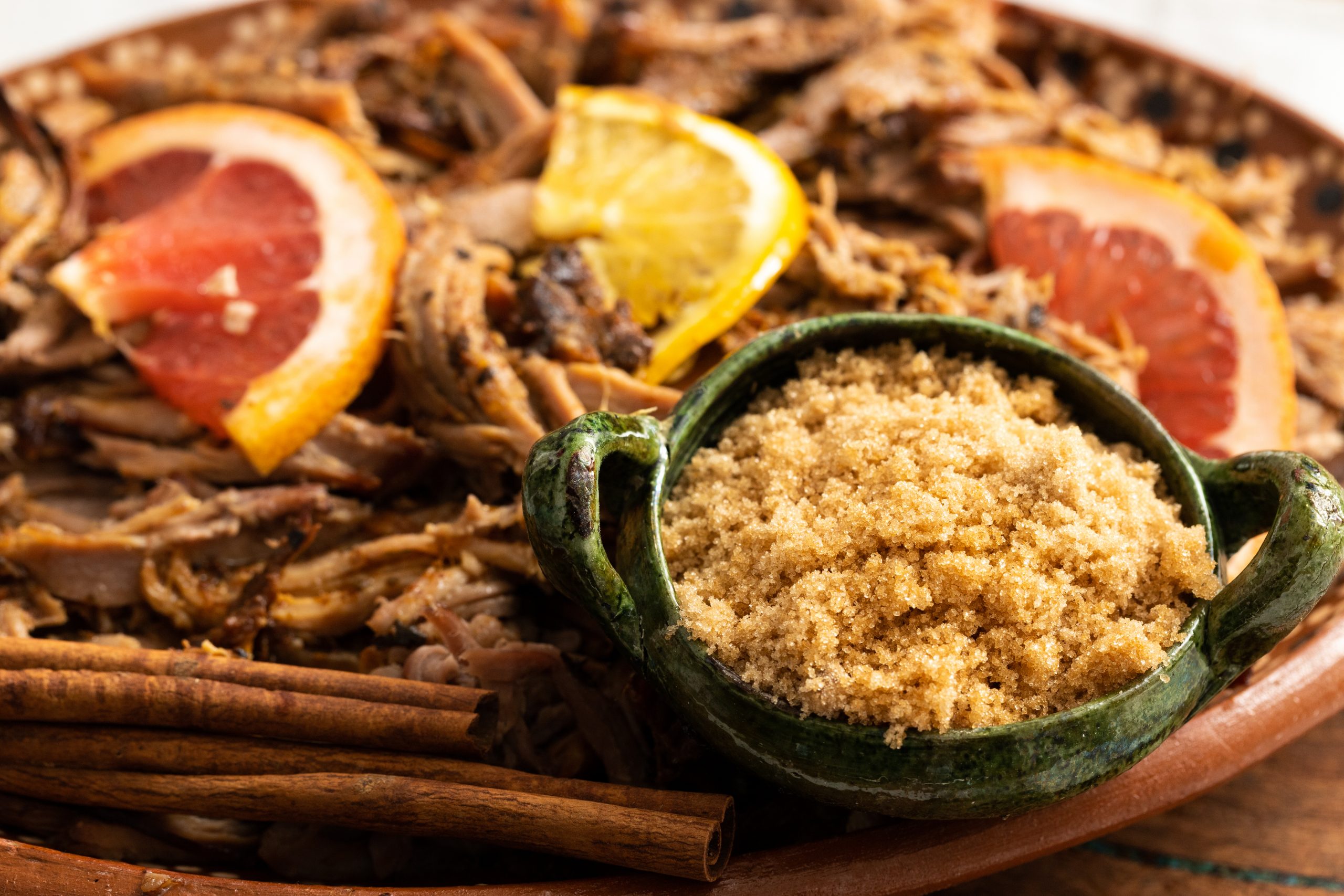 Rub: For this recipe we are combing salt, pepper, oregano, cumin, ground cinnamon with brown sugar and olive oil to create a rub for the pork. First, we pat the pork dry with paper towels then you really want to rub the entire pork with the rub. The spices flavor the pork while the brown sugar helps to add warmth, give color, and caramelize the fat.
Jalapeno: I added a jalapeno to this recipe for a hint of heat, it is subtle, but the jalapeno is optional, or you can remove the seed from the jalapeno before adding to the slow cooker.
Cover and cook low and slow until fork tender. Shred and return to slow cooker to keep warm. Allow to cool before storing or freezing. From flautas, to taco to nachos my brown sugar citrus carnitas are delicious.
This recipe was created as part of my partnership with Imperial Sugar. You can find the recipe here.
While you're there, be sure to follow my profile for my latest recipes with Imperial Sugar – there is so much yumminess coming your way!