Tepache made from the rind and peel of pineapples is a fermented beverage that comes from Jalisco, Mexico. Sweetened with brown sugar and cinnamon and served cold Tepache is light, sweet and can easily made at home.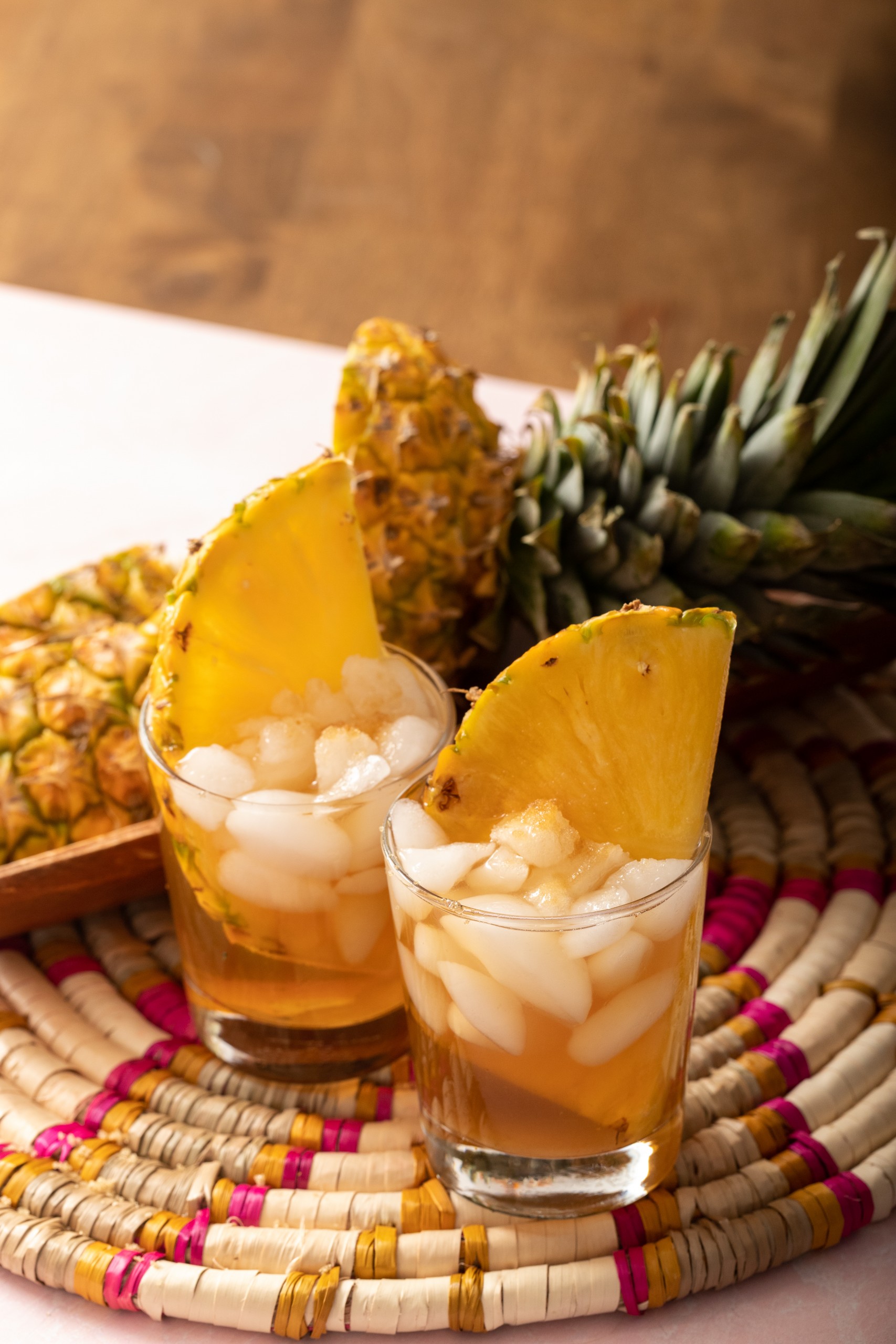 Tepache is a refreshing summer favorite form the state of Jalisco, Mexico. A fermented beverage made from pineapple skins, brown sugar and cinnamon tepache is a perfect addition to your summer fiestas that you can easily make at home.
This recipe was created as part of my partnership with Imperial Sugar. You can find the recipe here.
Nothing screams summer at out house like Tepache. Texas is known for its brutal summer months, – temperatures in the 100s with plenty of humidity. Tepache makes for the perfect summer sipper. Tepache is light, sweet, and served icy cold over plenty of ice hits the spot on a hot day.
Tepache can easily made at home with minimal equipment, no need to buy any new kitchen tools to make Tepache.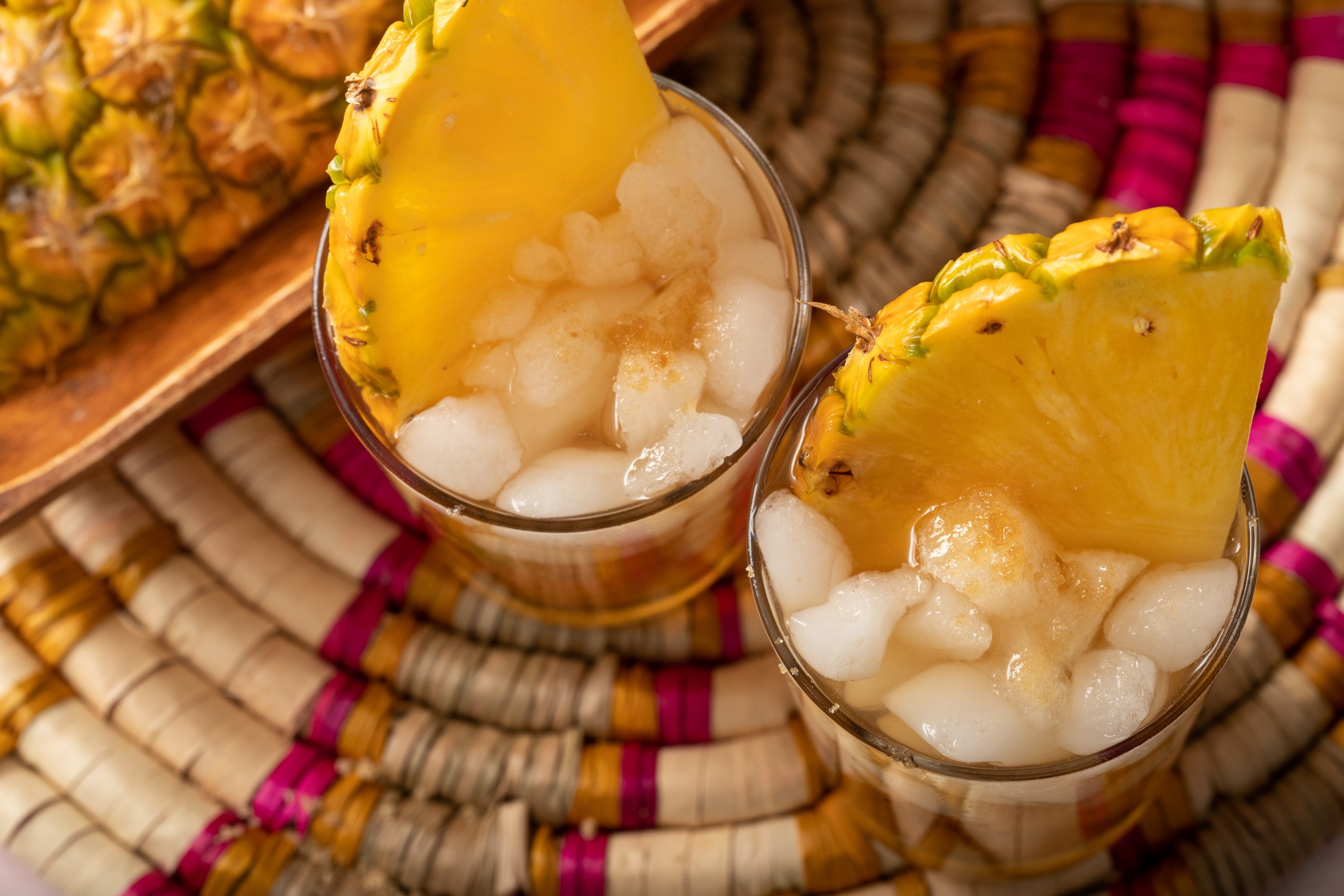 TOOLS NEEDED TO MAKE TEPACHE
To make tepache at home you will need a sharp knife, cutting board and large stockpot or Dutch oven.
HOW TO MAKE TEPACHE AT HOME
Start by thoroughly washing your pineapple with water to remove nay dirt. We do not want any dirt or debris to disturb the Tepache flavor.
Slice off the top and bottom of pineapple and discard. To make Tepache you will only use the rind of the pineapple. Place pineapple on a cutting board and with a sharp knife carefully slice off pineapple skins in strips. There is a fun pineapple tool that removes the entire core of pineapple, you can totally use this tool. Store pineapple in fridge or use to make this fun pineapple cocktail. Wink, wink.
Next, we will make the base of our Tepache, a sweetened water base where our pineapple rinds will begin the fermenting process. Place water in a pot over medium high heat. Add brown sugar and cinnamon sticks. Bring to a boil, reduce heat, and stir until all sugar dissolves. Remove pot from heat, allow to cool completely.
Once your liquid cools, place pineapple rind in pot or you can also add cooled liquid to a large pitcher and add pineapple rinds. Loosely cover pot with dish towel and place in cool dark place. Allow to steep for 24 hours. Typically, Tepache is steeped for 24-36 hours, but here in South Texas with our heat 24 hours is plenty of time.
After 24 hours remove towel. The liquid will be dark, and you may see a bit of white froth. This is due to the fermentation. Strain, taste for sweetness, adding more brown sugar if needed and serve over ice.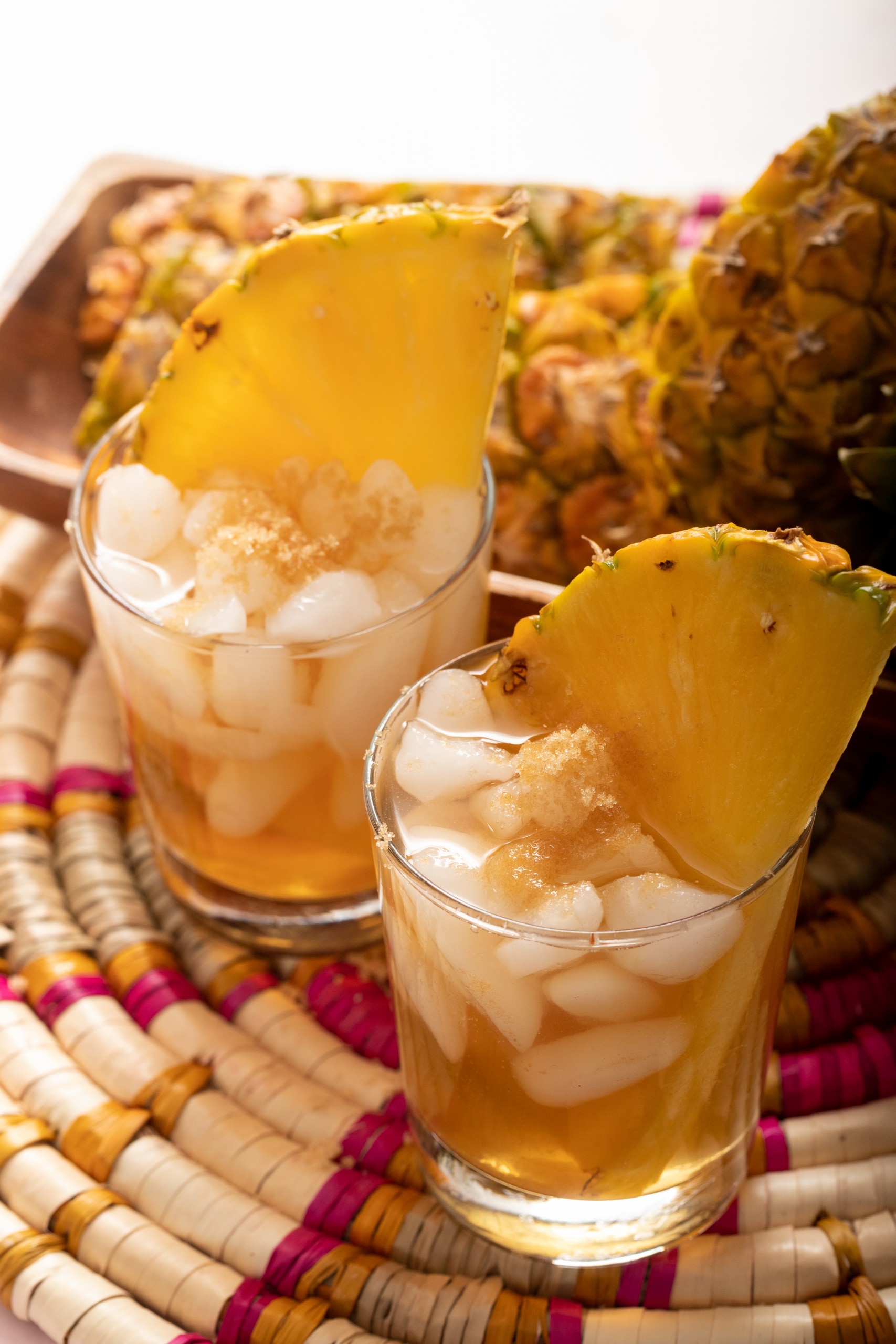 HOW DO I STORE TEPACHE
Store tepache in the fridge for up to one week. It will continue to ferment slowly and soon begin to taste like vinegar the longer it is stored. This recipe serves 8 which works perfectly for a dinner party.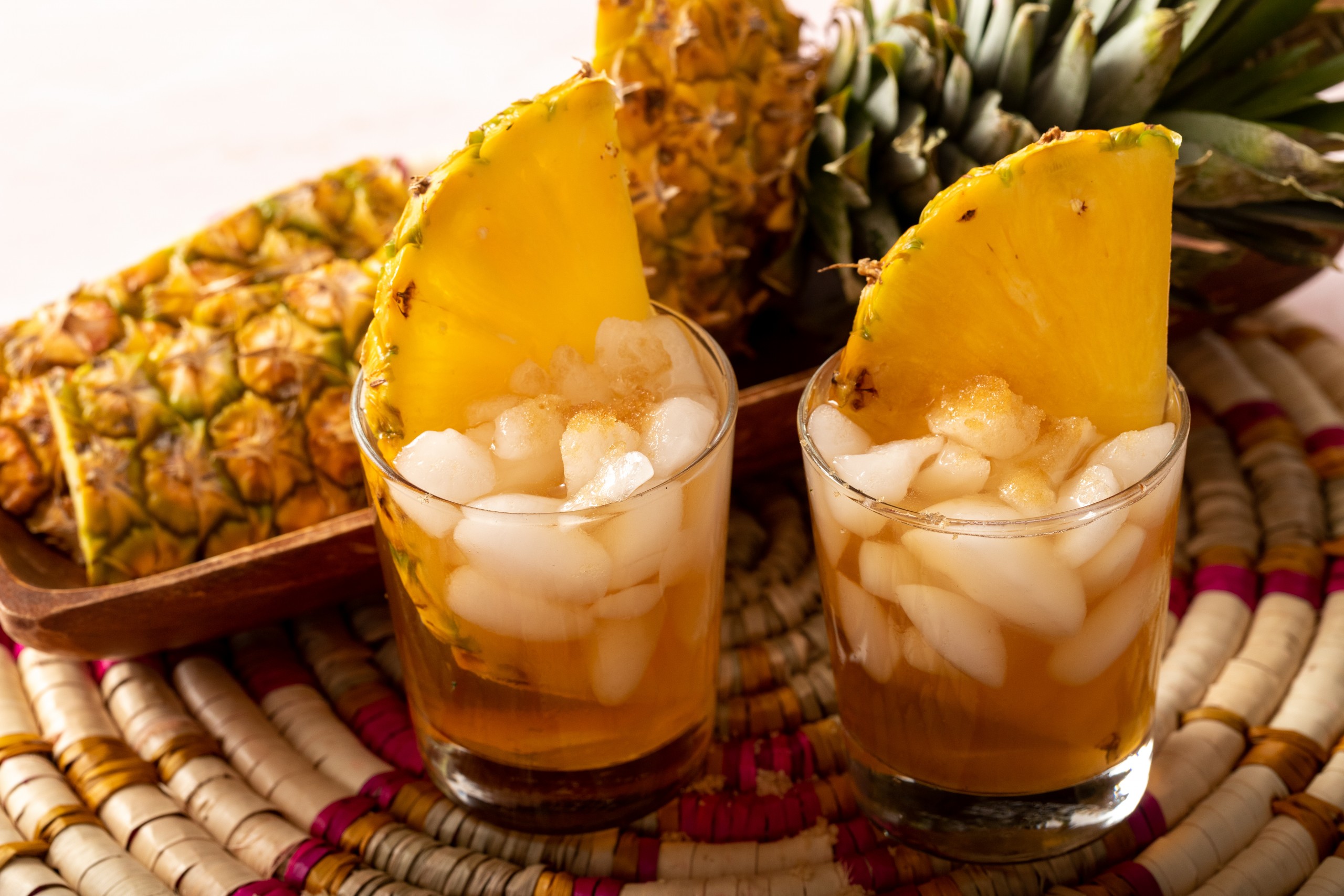 CAN I DOUBLE THIS RECIPE
You can easily double this recipe, simply double all ingredients. After 24 hours, taste and adjust for sweetness. Placed in a punch bowl with ice and garnished with fresh pineapple slices would make for a beautiful presentation.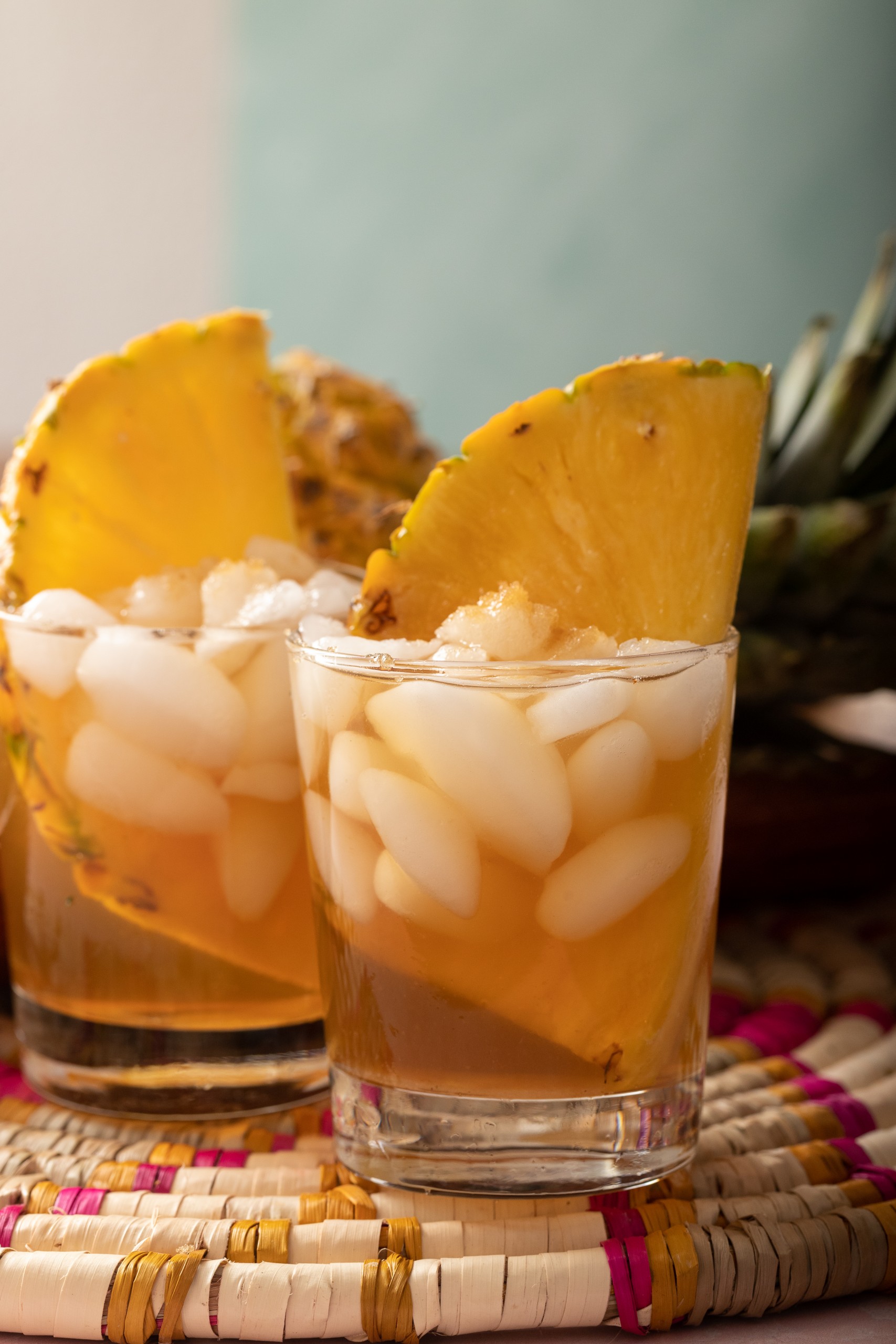 This recipe was created as part of my partnership with Imperial Sugar. You can find the recipe here.
While you're there, be sure to follow my profile for my latest recipes with Imperial Sugar – there is so much yumminess coming your way!