Make Summer even sweeter by baking up a delicious Peach tres leches cake. Tres leches which translates to three milks is sponge cake soaked in a mixture of milks and topped with homemade whipped topping.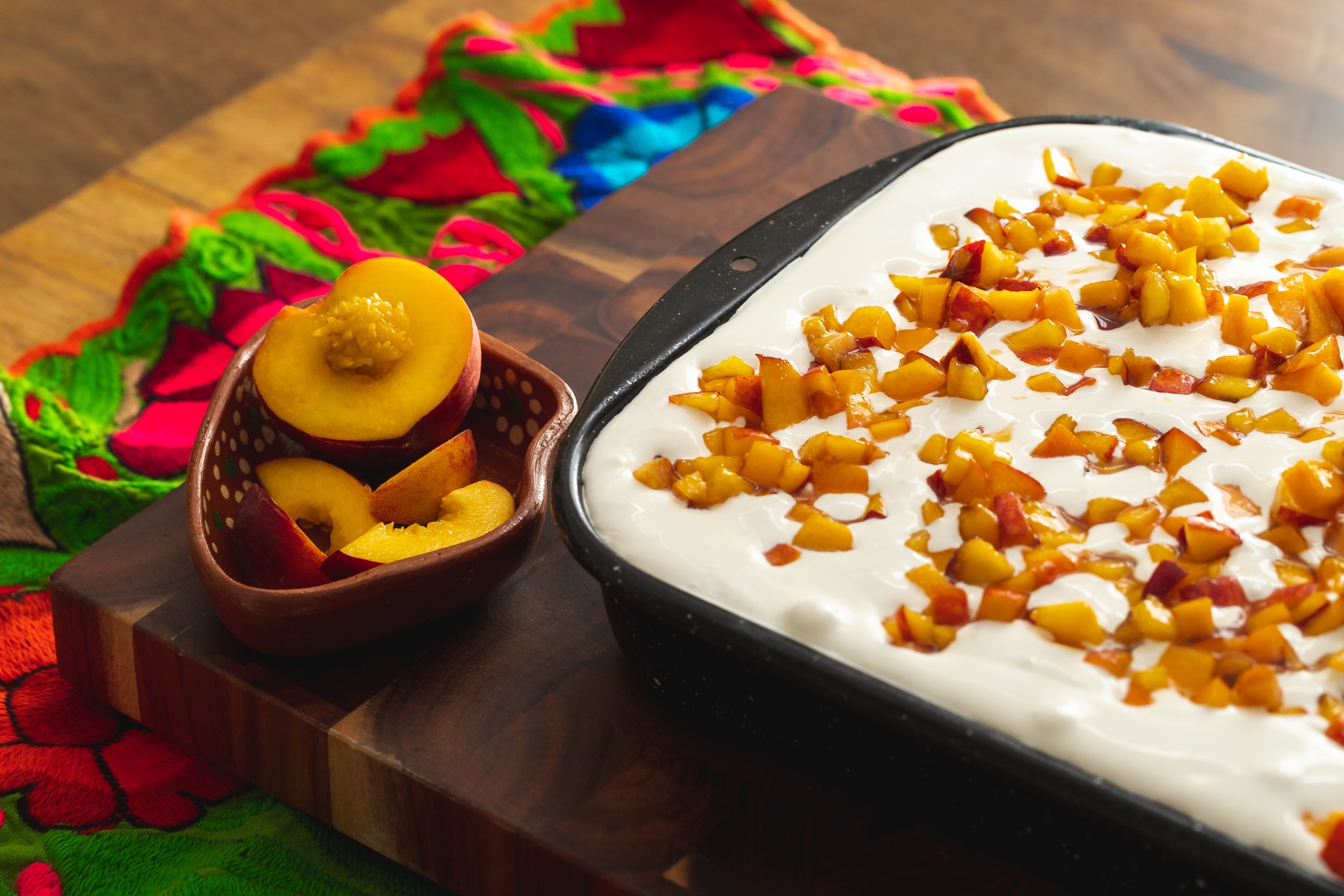 My peach tres leches cake is moist, delicate and packs a punch. A light, spongey cake warm from the oven is drizzle with tres leches – sweetened condensed milk, evaporated milk and heavy cream. Allowed to soak then topped with freshly whipped cream and fresh peaches this tres leches cake is stunning.
Enjoyed throughout Latin America tres leches is a popular cake made for birthdays, quinceaneras and baby showers. Tres Leches can be found in many Mexican restaurants but can easily be made at home. Today we are adding fresh peaches to the mix to create a simply beautiful Peach tres leches cake.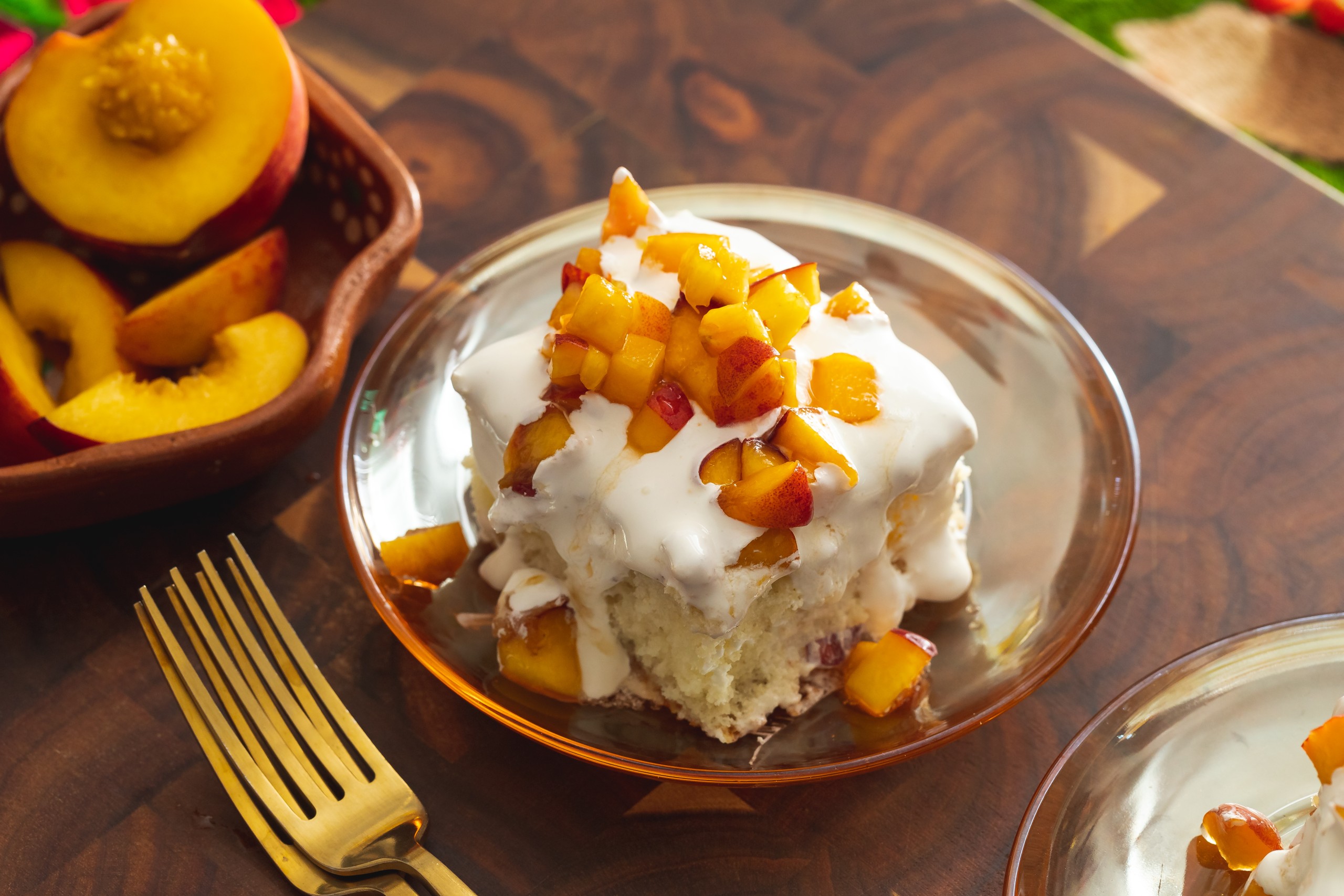 WHAT IS A TRES LECHES CAKE?
A tres leches cake, is a cake soaked in three kinds of milk. Tres leches, translated is "three milks,".
The cake warm from the oven is poked with small holes, then the milks – evaporated milk, sweetened condensed milk and heavy cream- are poured over the cake. The cake absorbs the milks, then it is topped with whipped cream and garnished with fruit.
A popular cake from Mexico often served at Baptisms, weddings and quinceaneras.
Today I am excited to share my recipe for peach tres lechea cake sweetened with Imperial Sugar.
Find the complete recipe here for Peach Tres Leches.
This recipe was created as part of my partnership with Imperial Sugar. You can find the recipe here.
While you're there, be sure to follow my profile for my latest recipes with Imperial Sugar – there is so much yumminess coming your way!
Fun recipes also made in collaboration with Imperial Sugar –
Tascalate, a refreshing cocoa drink
Brown Sugar Carnitas, made in the slow cooker
Tepache, a fermented drink made from pineapple rinds