Simple tips on how to set up a DIY paloma bar makes it easy for the hostess to relax as guests help themselves.
A DIY Paloma bar is an amazing addition to your fiesta, weekend brunch, wedding, or bridal shower.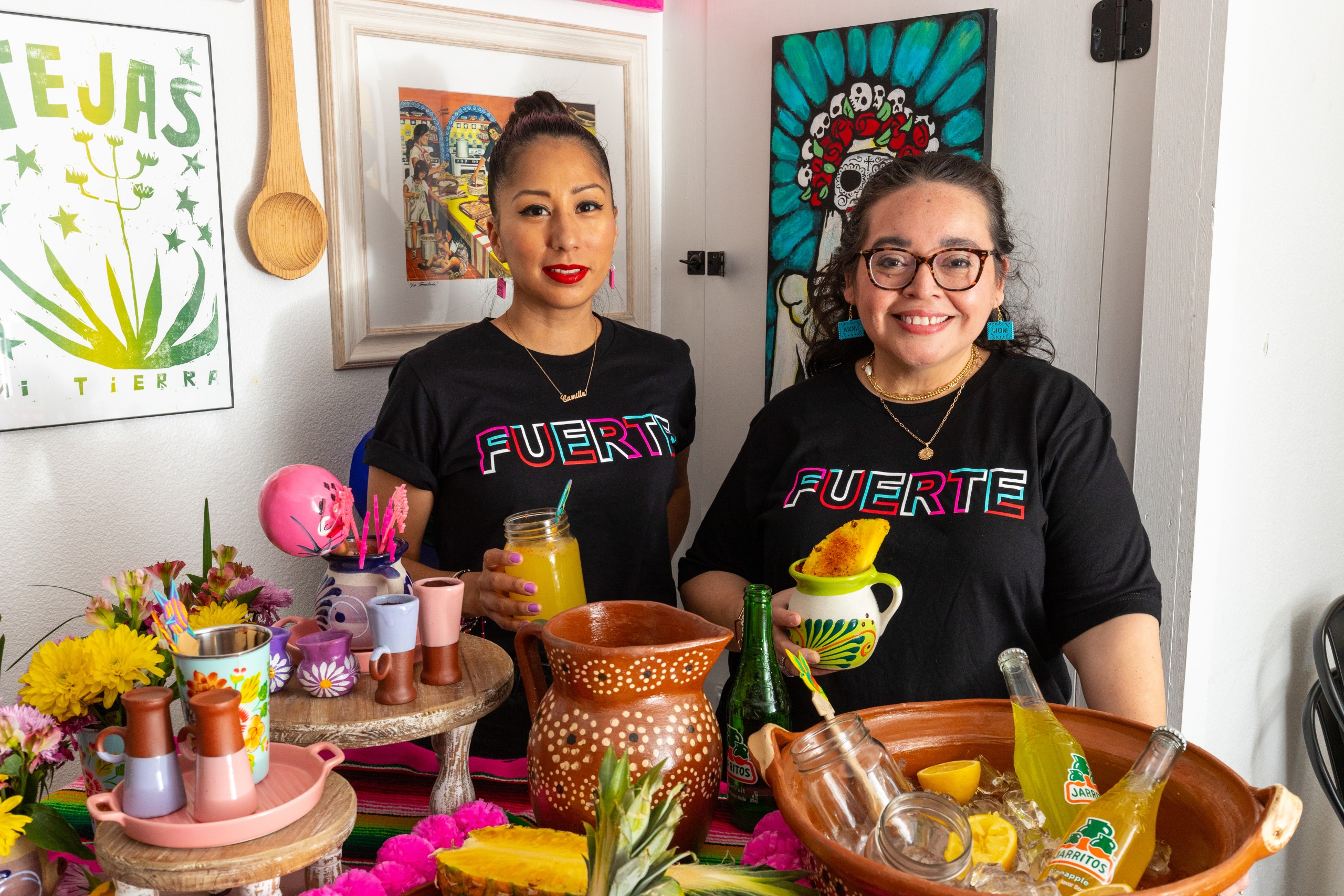 I recently hosted a fun anniversary celebration in my backyard. We had a local food truck come out that served amazing tex-mex and I set up the most fabulous paloma bar where my family and friends could create their own palomas.
I love serving a signature cocktail when hosting. It makes the night extra special, and my guests love the chance to sip a new cocktail. Last year I served a rose petal champagne cocktail, this year I wanted a tequila-based cocktail that would pair well with tex-mex. Bring on the palomas!
Today I want to share how easy it is to set up a DIY paloma bar for your next fiesta.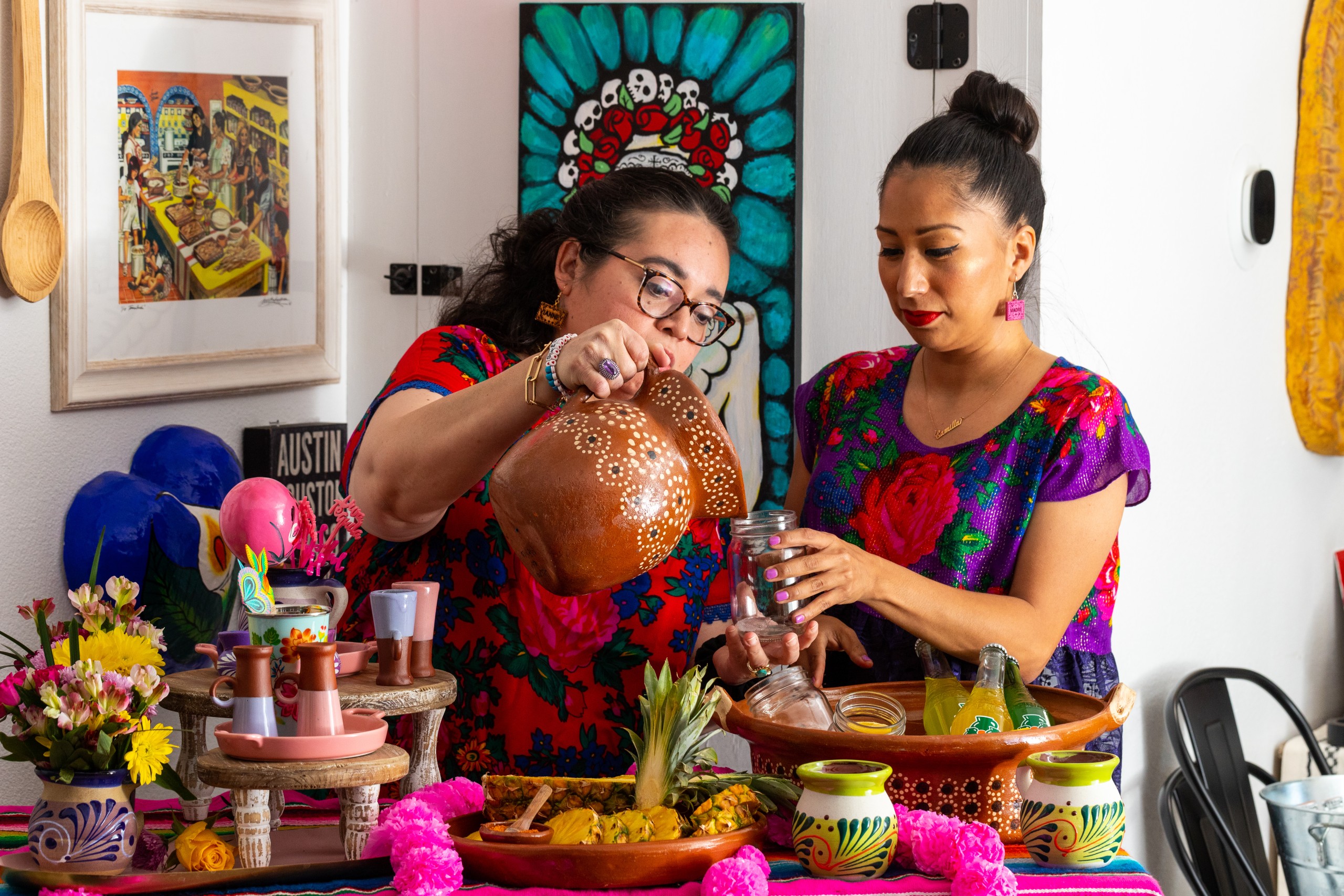 WHAT IS A PALOMA COCKTAIL?
The paloma cocktail is a tequila-based cocktail that consists of tequila, lime juice, and a grapefruit-flavored soda such as Fresca, Squirt, or Jarritos.
Adding salt to the rim of the glass is also an option.
Adding fresh fruit juices are a fun way to shake up a paloma.
Find my raspberry paloma recipe here.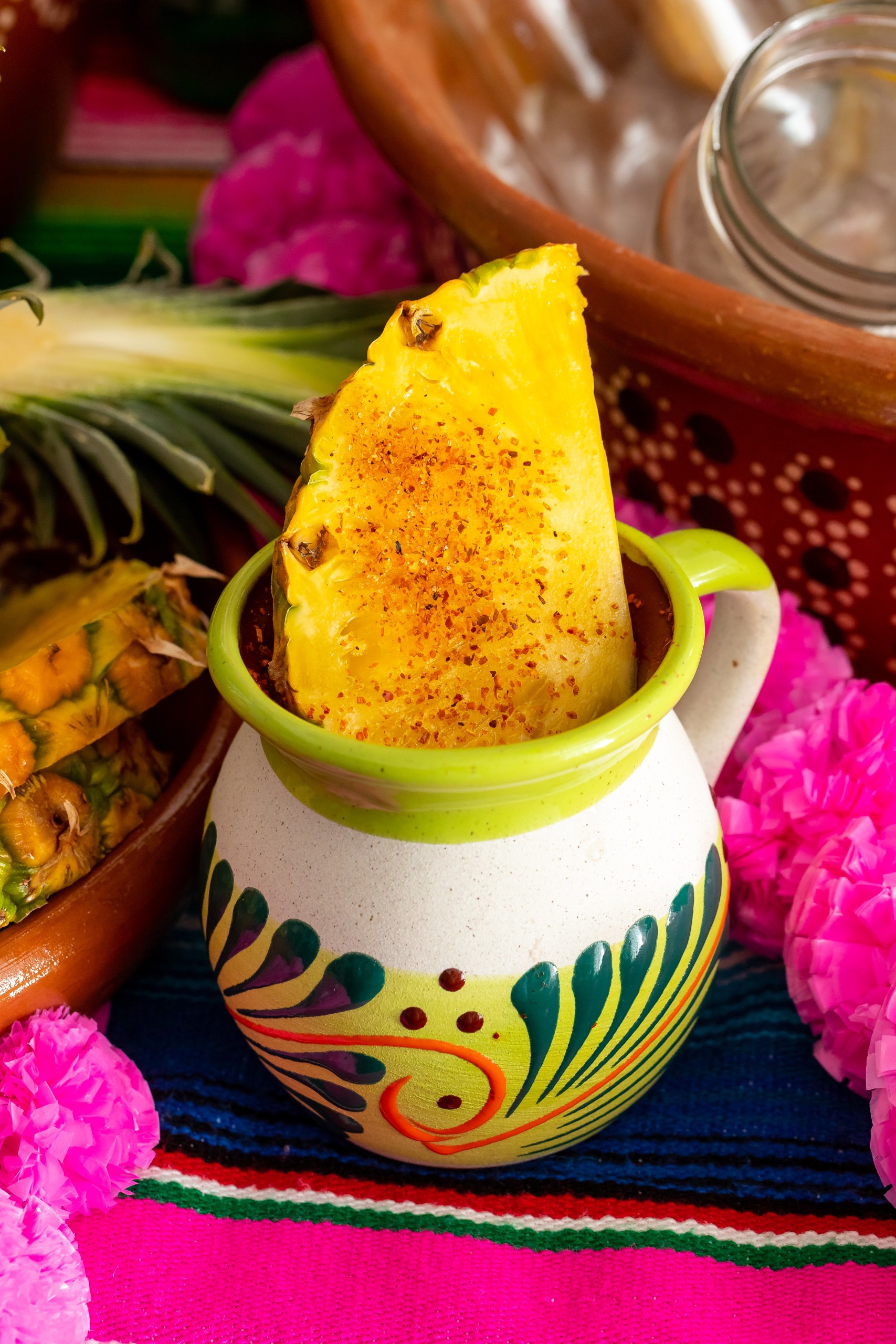 HOW TO SET UP A DIY PALOMA BAR
Setting out a DIY bar is a fun addition to your fiesta. My guests love mixing up their own cocktails, plus it is a great icebreaker to have new friends mingle with old friends.
Here's what you need to set up a fun paloma bar.
A designated space, with plenty of room where guests can easily access ingredients, mix, and chat.
I like to set up my cocktail station away from where the food is located to avoid a crowd.
An island, a side-table, or a heavy-duty cocktail cart you want something sturdy to spread out your ingredients – ice, glasses, tequila, and garnishes.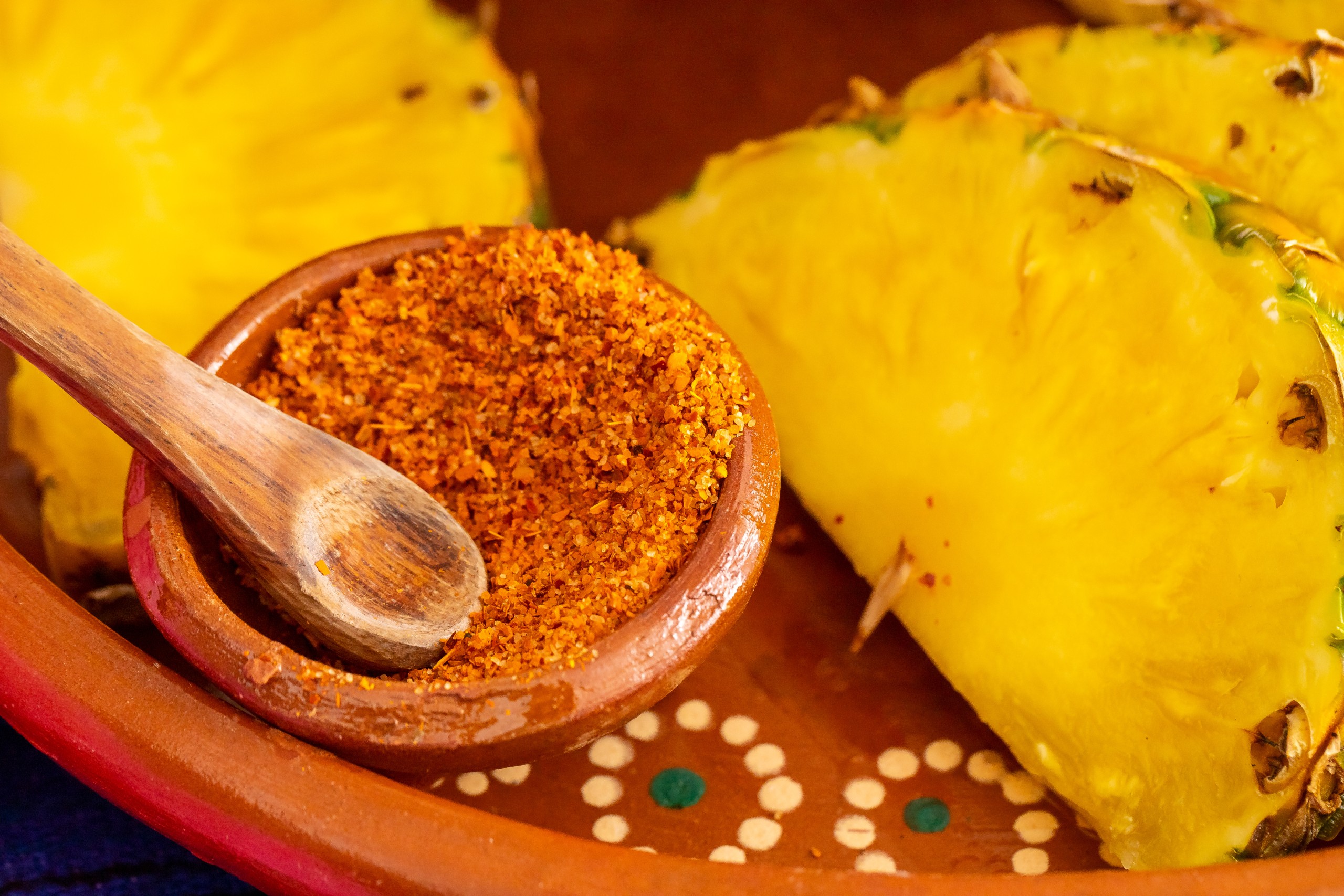 I often place a chair, next to my set-up for my ice bucket. I throw a vibrant blanket, or garland for a festive touch.
Ice, plenty of ice, more than you think you will need if you are hosting outside.
Glasses, whether you use glass or plastic have plenty on-hand because I find guests set their cocktail down to chat, walk away and then hit the bar again.
Canning jars are a cute option, but feel free to use plastic colorful glasses or a mix of different glassware. Mugs, Fuerte tee and Mexican blouses featured in this post are from Chasing Camilla.
I once hit up a goodwill and picked up an assortment of glassware each for under a quarter. The mix of glassware added a homey touch.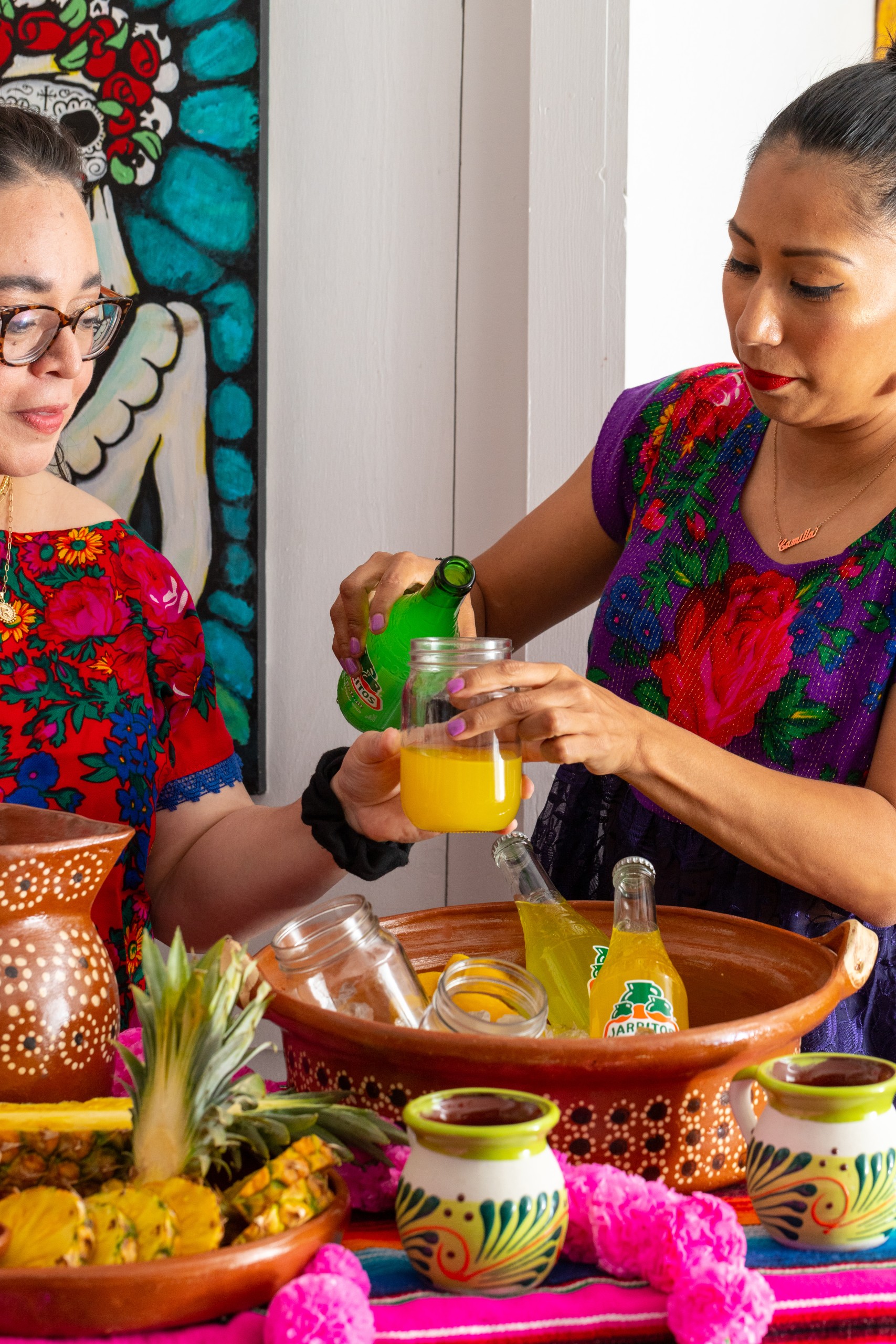 DIY PALOMA BAR INGREDIENTS
Here are a few simple ideas when setting up your paloma bar, feel free to add your own personal twist.
A paloma cocktail consists of tequila, lime juice and grapefruit soda, pero there is so many fun ways to shake up a paloma. For my anniversary fiesta I featured a pineapple paloma, adding pineapple juice to the mix. Feature your favorite juice or various for a fun mix.
Tequila: I like to set out a few options for my guests – Blanco, anejo and reposado. One bottle of each, this is also a wonderful way to introduce your guests to a new tequila.
This is my favorite part of a cocktail station, introducing my guests to new spirits, chatting about how to use it in new cocktails and giving them an opportunity to try it.
I also set out a few shot glasses for guests to try out the tequila before adding to their cocktail.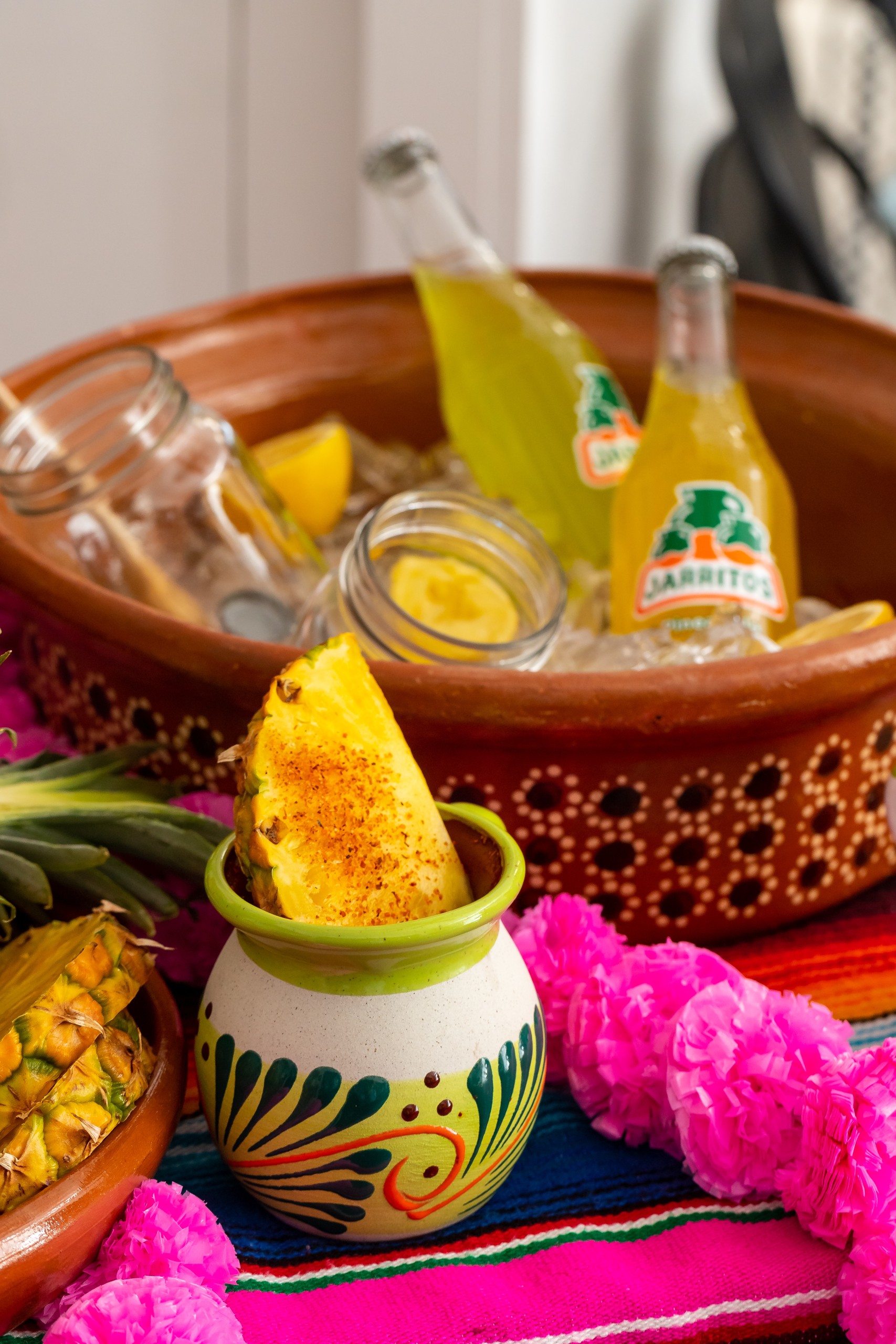 What is the best tequila when making a paloma cocktail?
Traditionally a tequila Blanco is used when making palomas. A tequila Blanco is crisp, light and highlights the flavor of the grapefruit soda. This is not to say an anejo or reposado cannot be used. I personally enjoy adding anejo to my paloma for a more complex flavor and it pairs well with fruit. But the most important rule of thumb use the tequila you enjoy after all this is your fiesta.
Grapefruit Soda – from Fresca, Squirt or Jarritos set out one or a variety of each for your guests to help themselves. Place them in an ice bucket with plenty of ice and if you use the glass bottle version be sure to set out a few bottle openers. I attach my bottle opener to garland or to the ice bucket itself so guests cannot walk away with it. Losing the bottle opener during a party is the worst.
Fresh lime or lemon juice – fresh lime and lemon juice are a used when making a traditional paloma. Set up lime or lemon wedge so guests can help themselves or juice lemon and lime yourself and add to a labeled glass syrup bottle. Por favor, always use fresh juice – no bottled stuff.
Salt Rim – this is optional when serving palomas but makes for a fantastic addition. Set out salt rim on plates and let guest help themselves.
A flavored salt rim makes a paloma pop – here some tasty options.
Garnishes – for my anniversary paloma I set out fresh pineapple slices, so guest were free to garnish their cocktail. Slice fruit according to glass size for easier garnishing.
Fresh juice – this is the fun part! I featured a pineapple paloma, so I had pineapple juice in canning jars ready for my guests to mix. Pour the juice in glass carafes to add a splash of color to the set-up.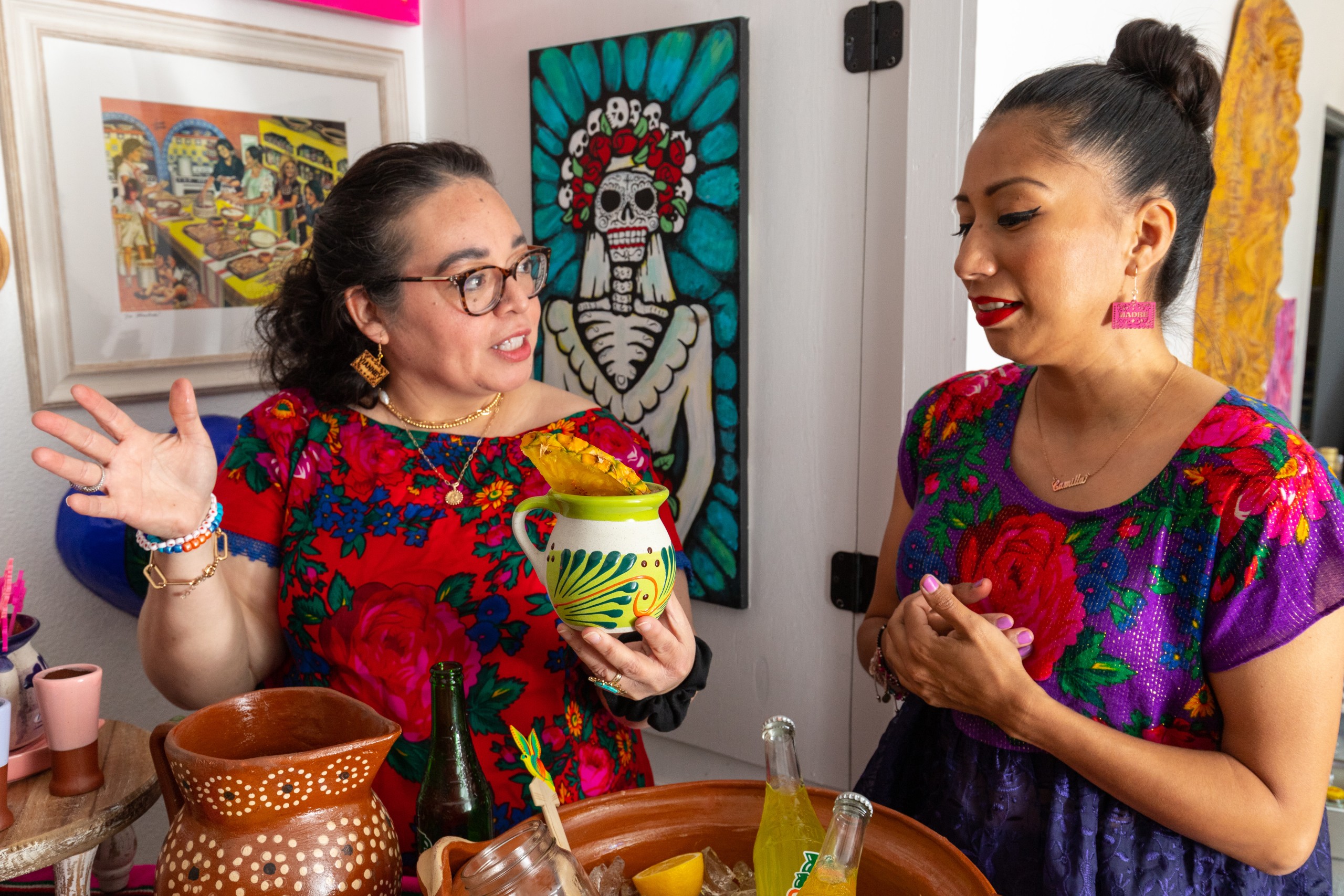 Here's a few juice ideas for your paloma bar to consider:
pineapple juice
grapefruit juice
cucumber juice
mango juice
peach nectar
watermelon juice
pomegranate juice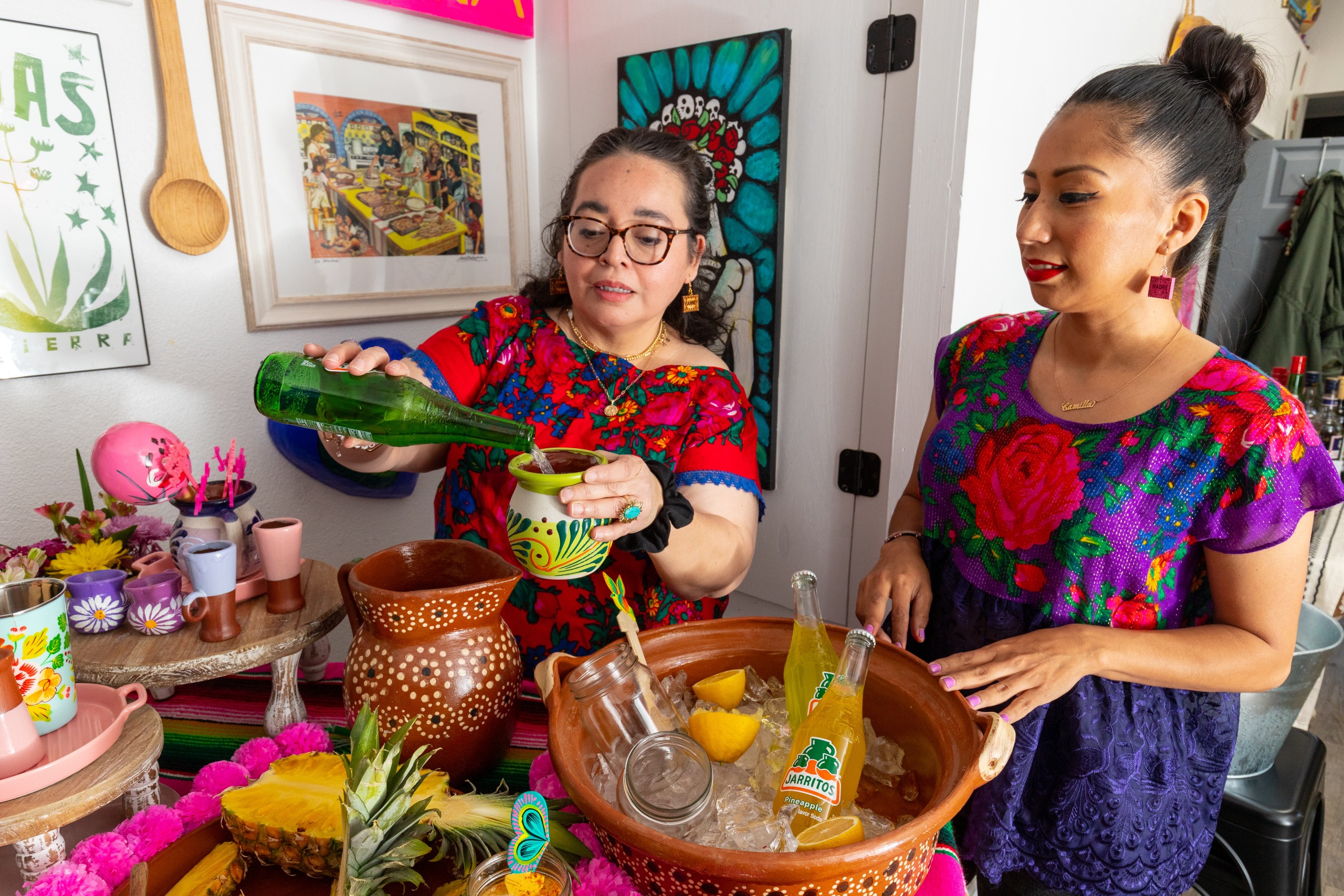 HOW TO MAKE A PALOMA
Makes 1
2 ounces fresh fruit juice, optional
1 ounce tequila
1/2 ounce lime juice, freshly squeezed
Grapefruit soda, chilled
Rub a lime wedge around the edge of a glass, dip rim in salt (optional).
Fill glass with ice
Add the fruit juice, tequila and lime juice to the glass.
Top with grapefruit soda, stir and garnish with sliced fruit and tajin, optional.