Blackberry Vinaigrette Spinach Salad is about as simple as it gets yet makes for an impressive dish for entertaining.
Or if you feel like entertaining yourself, whip up this salad for a weeknight dinner.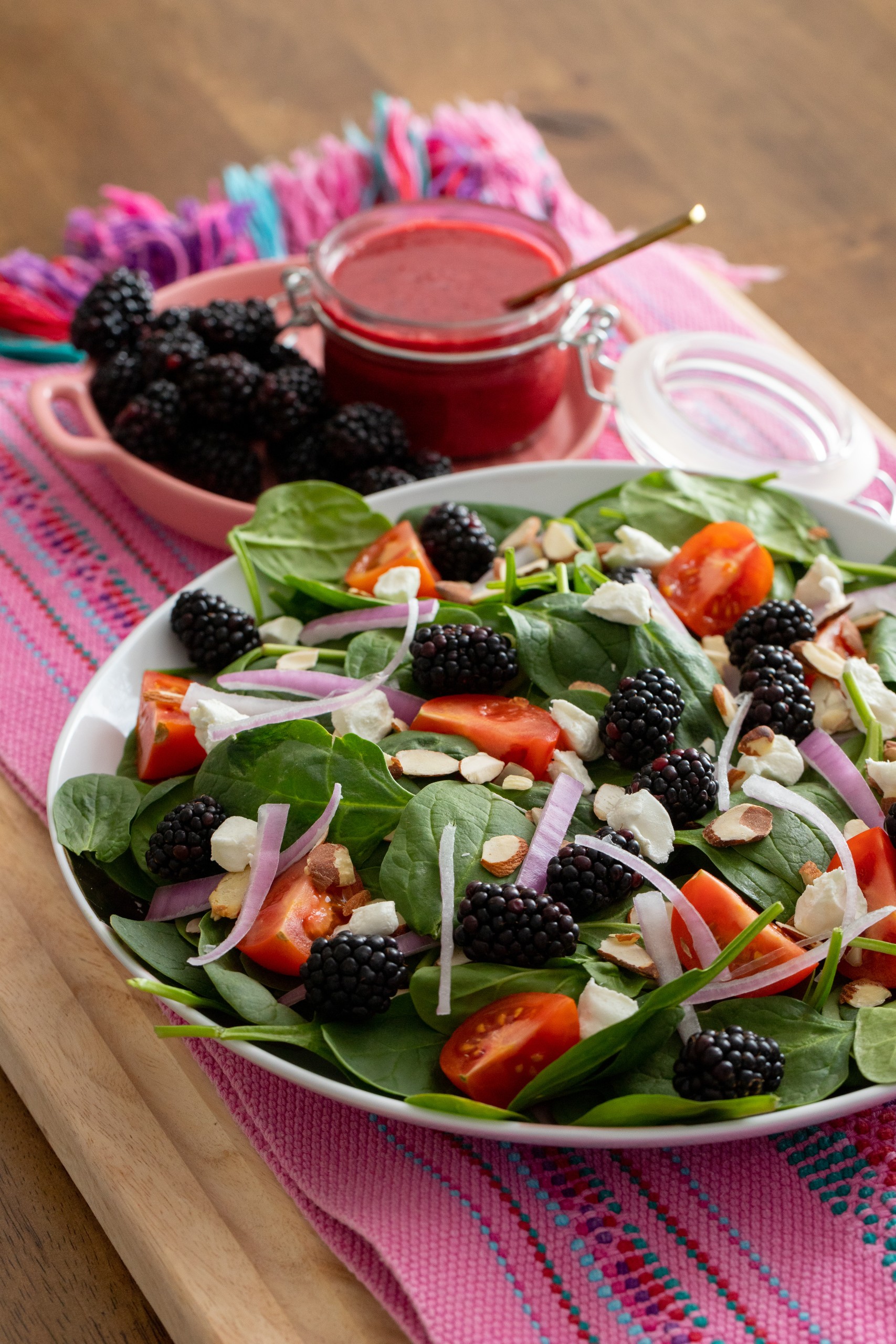 Blackberry vinaigrette spinach salad is zesty and delicious, a perfect blend for a spinach salad.
Blackberries y'all!
This stunning salad starts with a huge pile of fresh spinach leaves. Then I pile on all the goodies: blackberries with crumbled goat cheese, cherry tomatoes, red onion, and sliced almonds and a homemade blackberry vinaigrette.
All the flavors come together to create one amazing salad!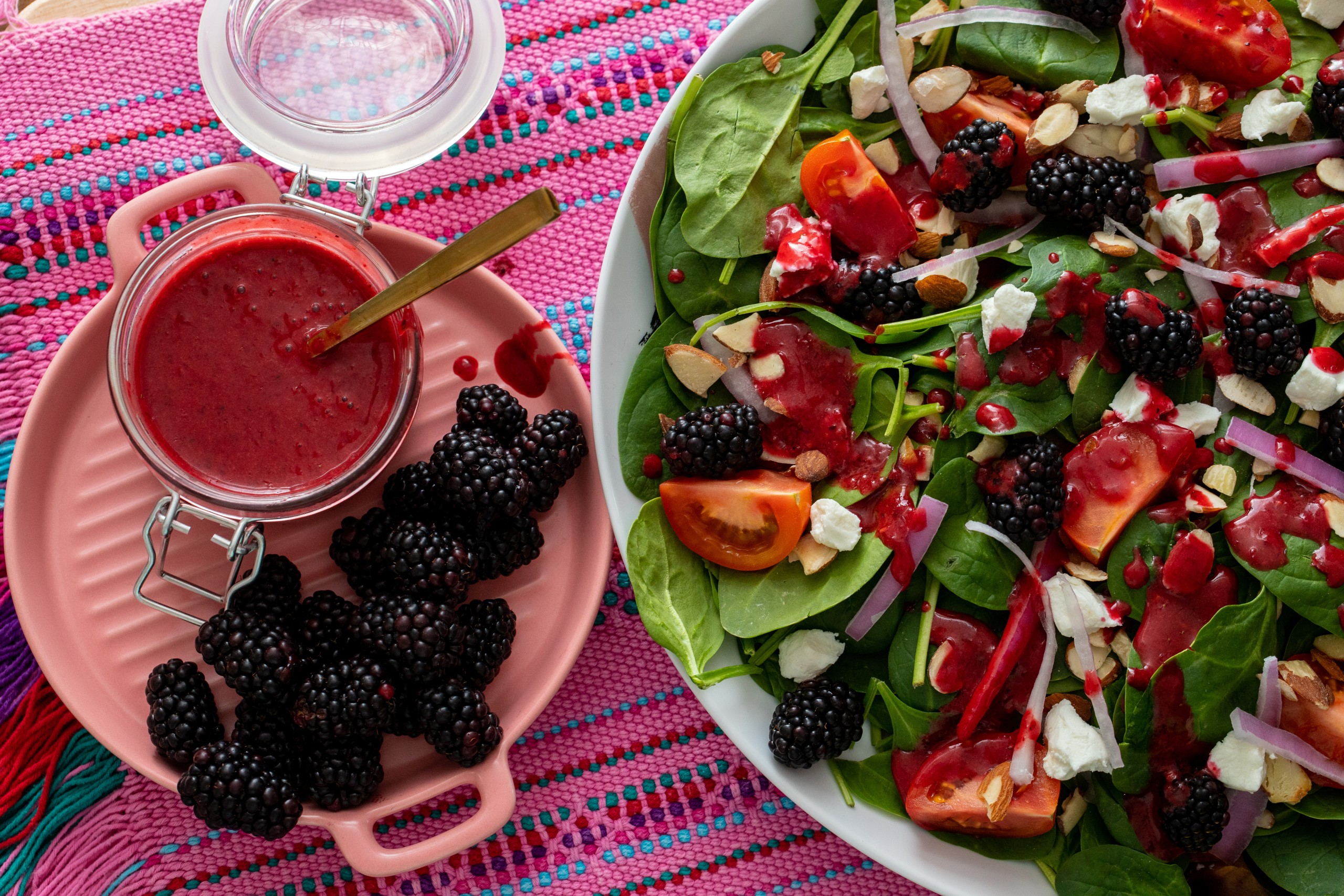 The beauty of this recipe is the blackberry vinaigrette is made in a blender baby, winning.
Simply toss all ingredients into the blender – blend until smooth, and you are set to drizzle, drizzle.
Today I am excited to share my recipe for blueberry glazed oven baked chicken sweetened with Imperial Sugar.
Find the complete recipe here for blackberry vinaigrette and spinach salad.
This recipe was created as part of my partnership with Imperial Sugar. You can find the recipe here.
While you're there, be sure to follow my profile for my latest recipes with Imperial Sugar – there is so much yumminess coming your way!
Fun recipes also made in collaboration with Imperial Sugar –
Tascalate, a refreshing cocoa drink
Brown Sugar Carnitas, made in the slow cooker
Tepache, a fermented drink made from pineapple rinds