The Texas holiday season just wouldn't be the same without Queso. Served warm with a pile of crispy tortilla chips, it is so good! I'm excited to partner with Jennie-O bring you an amazing Holiday recipe.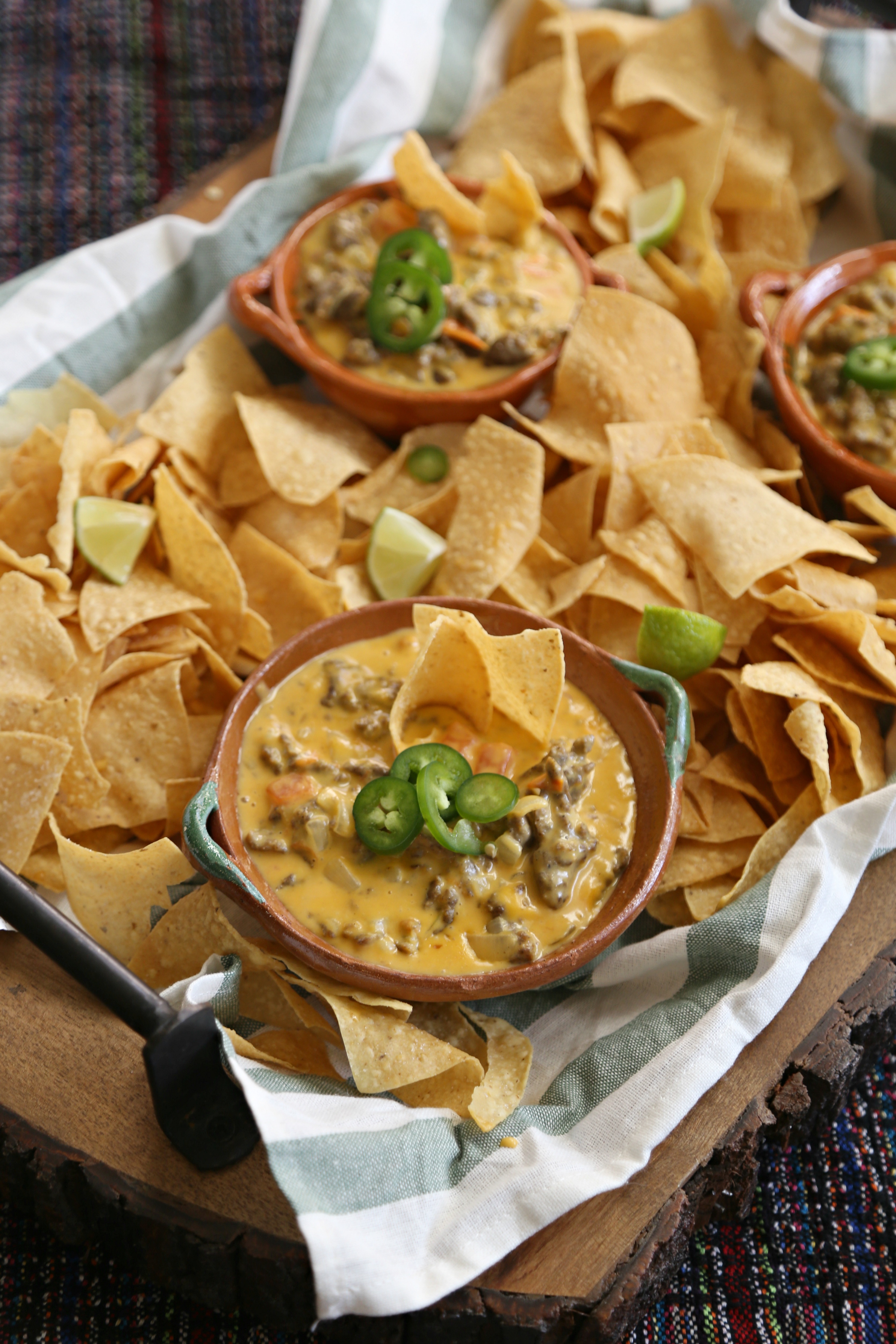 Queso is my most requested item for holiday parties. My guests love it, it makes for the ultimate holiday food, queso goes perfectly with an icy cold margarita and the variations are endless. Winning,
I love making queso because it's a snap to whip up, can feed a crowd which I love, because at the holidays nothing makes me happier than a full-house of people I love.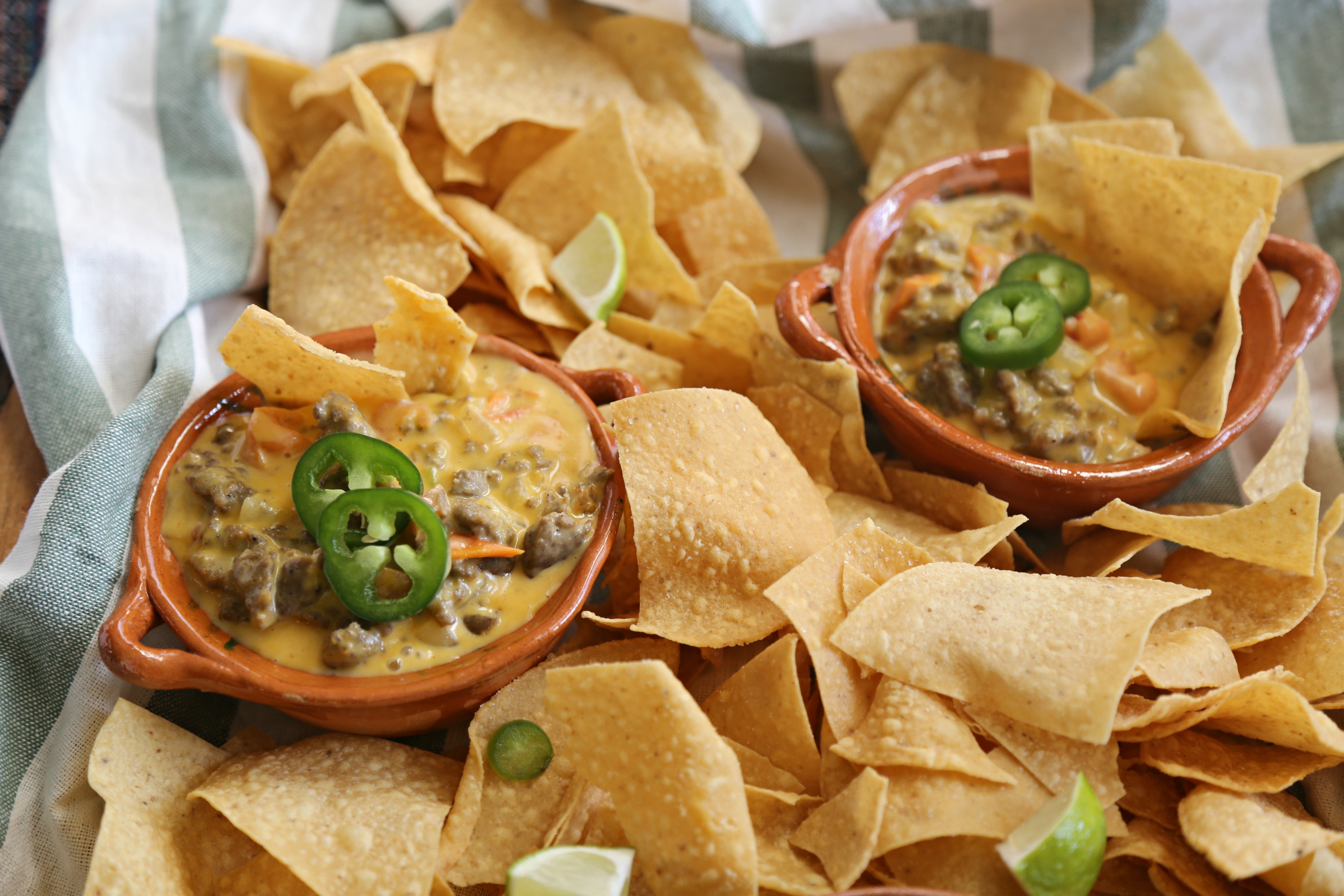 Today I want to share a queso featuring JENNIE-O® All Natural* Turkey Sausage. JENNIE-O® All Natural* Turkey Sausage makes breakfast a little more nutritious (low fat, 100 calories per serving). Whether you're forming homemade patties, or crumbling and frying, ground turkey sausage is the versatile, lean, go-to you can never have enough of. Works wonders for meals throughout the day as an alternative meat in burritos, gumbo or lasagna.
I begin my queso with JENNIE-O® All Natural* Turkey Sausage, then add layer after layer of flavor with onions, spicy jalapenos, diced tomatoes then hit it with cheese. You may want to make a double-batch, trust me this turkey sausage queso will go fast.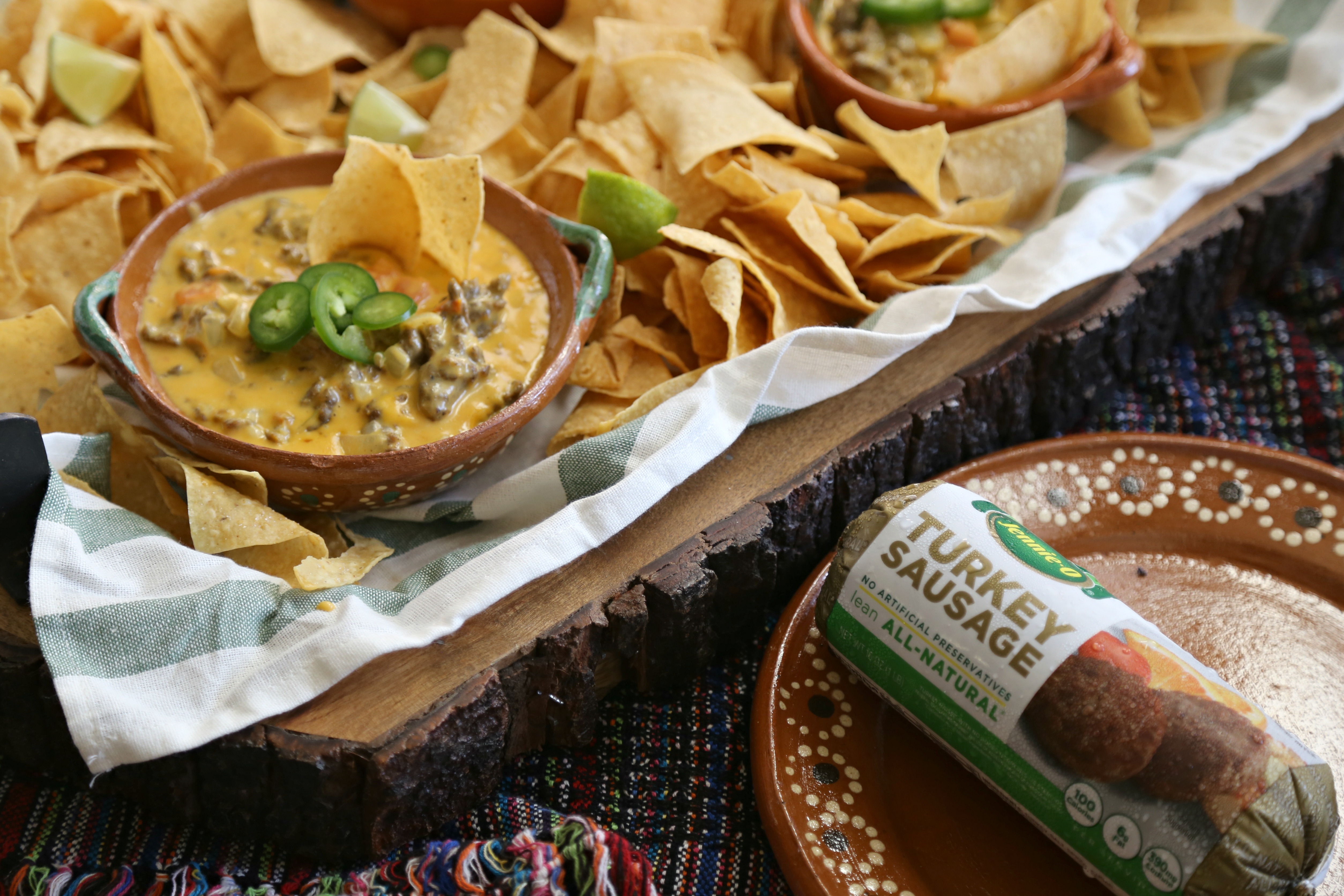 So, if you're looking to infuse your Holiday parties with a delicious queso, that is effortless to make my turkey sausage queso has you covered.
Spend less time in the kitchen and more time with your friends & family this Holiday season.
Find more recipes featuring JENNIE-O® All Natural* Turkey Sausage
Turkey Sausage Chile con Queso
Yield 8 Serves
Ingredients
2 teaspoon oil
1 (1 pound) JENNIE-O® All Natural* Turkey Sausage
1/2 medium onion finely diced
1 jalapeno, seeds removed finely diced
1 – 15 oz diced tomatoes drained
1 (2-pound) Velveeta cheese block, cubed
Instructions
In a large cast-iron skillet or saucepan oven over medium-high heat oil, cook JENNIE-O® All Natural* Turkey Sausage breaking up with the poon until fully cooked. Add onions, jalapeño and cook until translucent, about 5 minutes. Stir in tomatoes and cubed cheese, reduce heat and allow cheese to melt, stirring occasionally.
Serve warm with tortilla chips. If cheese thicken, add a splash of milk.
Courses Appetizers
Cuisine Texas, Tex-Mex