Summer is here! Bring on the summer cocktails!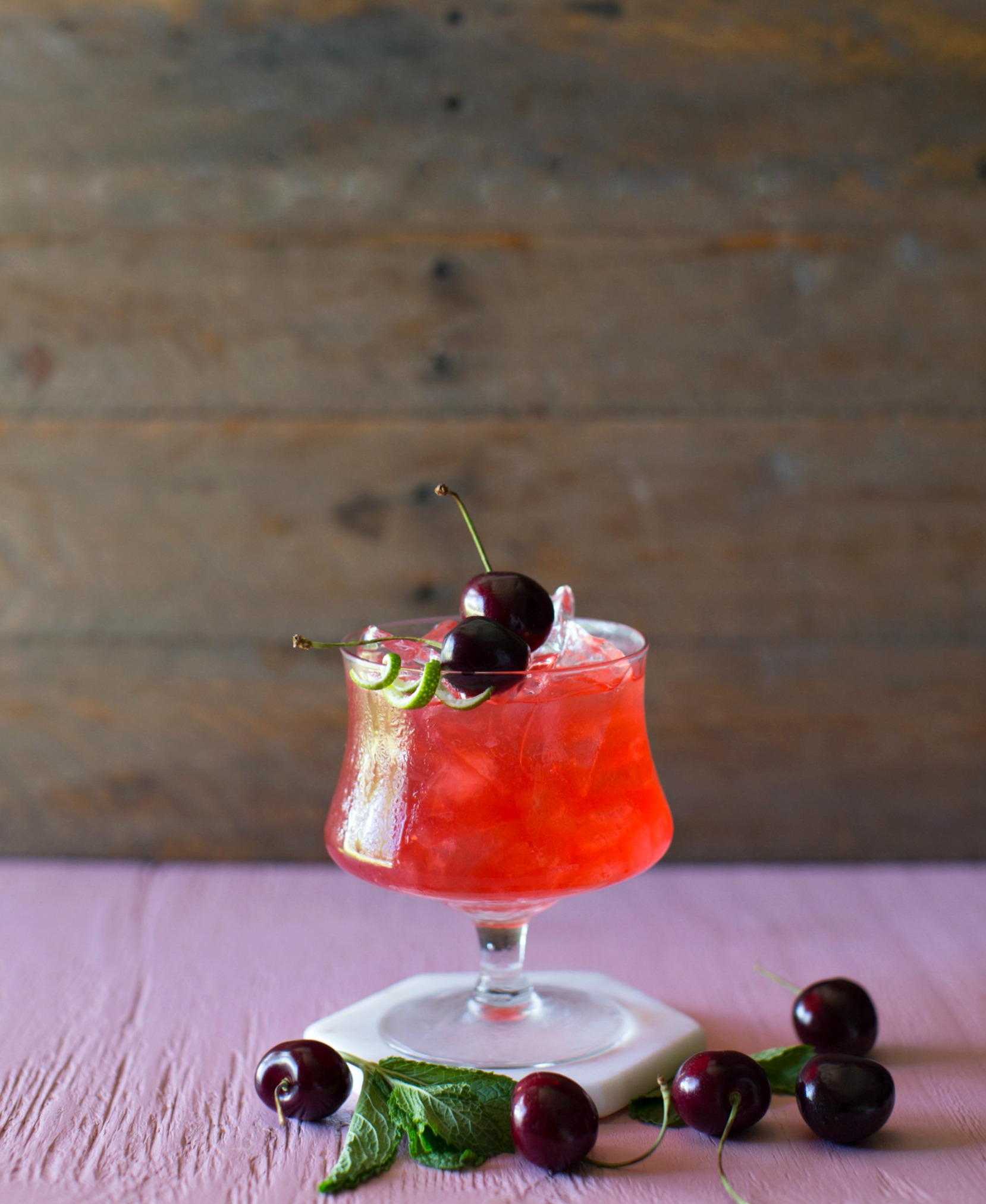 I absolutely love hosting my girlfriends over for a night of fun cocktails along with plenty of girl time.
You can't beat the summer season for entertaining: berries and melons are at their peak, lounging by the pool or enjoying a cocktail in the summer evening, it doesn't get better.
However, just when you think summer is a time to slow down, everyday responsibilities don't just disappear, so planning a summer cocktail mingle with your girlfriends can be stressful.
I find with taking a few great shortcuts having the girls over is entirely doable. A pre-made cheese plate from your local market, a few of your favorite store bought salsas, and plenty of tortilla chips are my to-go tasty shortcuts for appetizers.
As for cocktails, I enjoy having a variety of flavors for my guests to customize their cocktail which is why I am excited to teamed up with Be Mixed today to share with you three fun summer cocktails.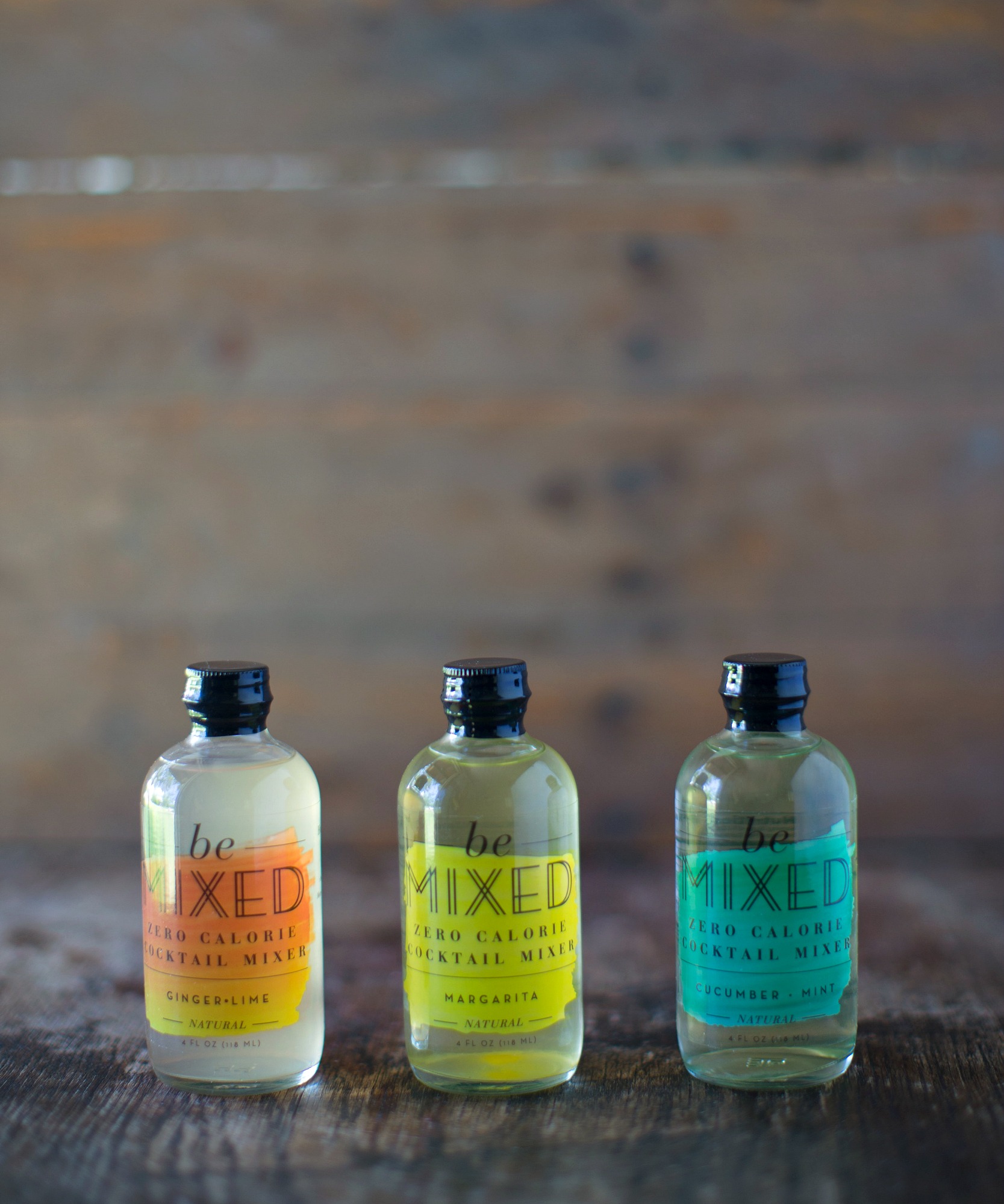 Be Mixed believes you shouldn't have to add extra sugar or calories to your cocktails and you shouldn't have to sacrifice the delicious flavors of your favorite drinks. It makes cocktailing easy, consistent, covenant with less waste. All you need is a shot of your favorite spirit and some ice.
What I love it that no matter your spirit of choice, Be Mixed has a got a mixer for you. Be Mixed Cucumber Mint is light and refreshing and the perfect replacement in a vodka soda or gin and tonic. Just add a shot of bourbon, and some mint leaves to Be Mixed Ginger Lime and you've got a mint julep. Or, go traditional with Be Mixed Margarita, a shot of tequila and a squeeze of lime. Prefer a mocktail? All three flavors can be enjoyed with a splash of club soda. Be Mixed is part of H-E-B's primo picks. Primo Picks is a program that gathers the very best at H-E-B to create a curated list to inspire customers with unique and scrumptious products.
Today I want to share three easy cocktails featuring Be Mixed that are perfect for summer entertaining. All made in a cocktail shaker with a less than three ingredients. Let's get shaking.
First up is my Cherry Cucumber Pisco Punch (pictured above) made with the Be Mixed Cucumber mint.
To a cocktail shaker add fresh cherries, mint and a few lime slices.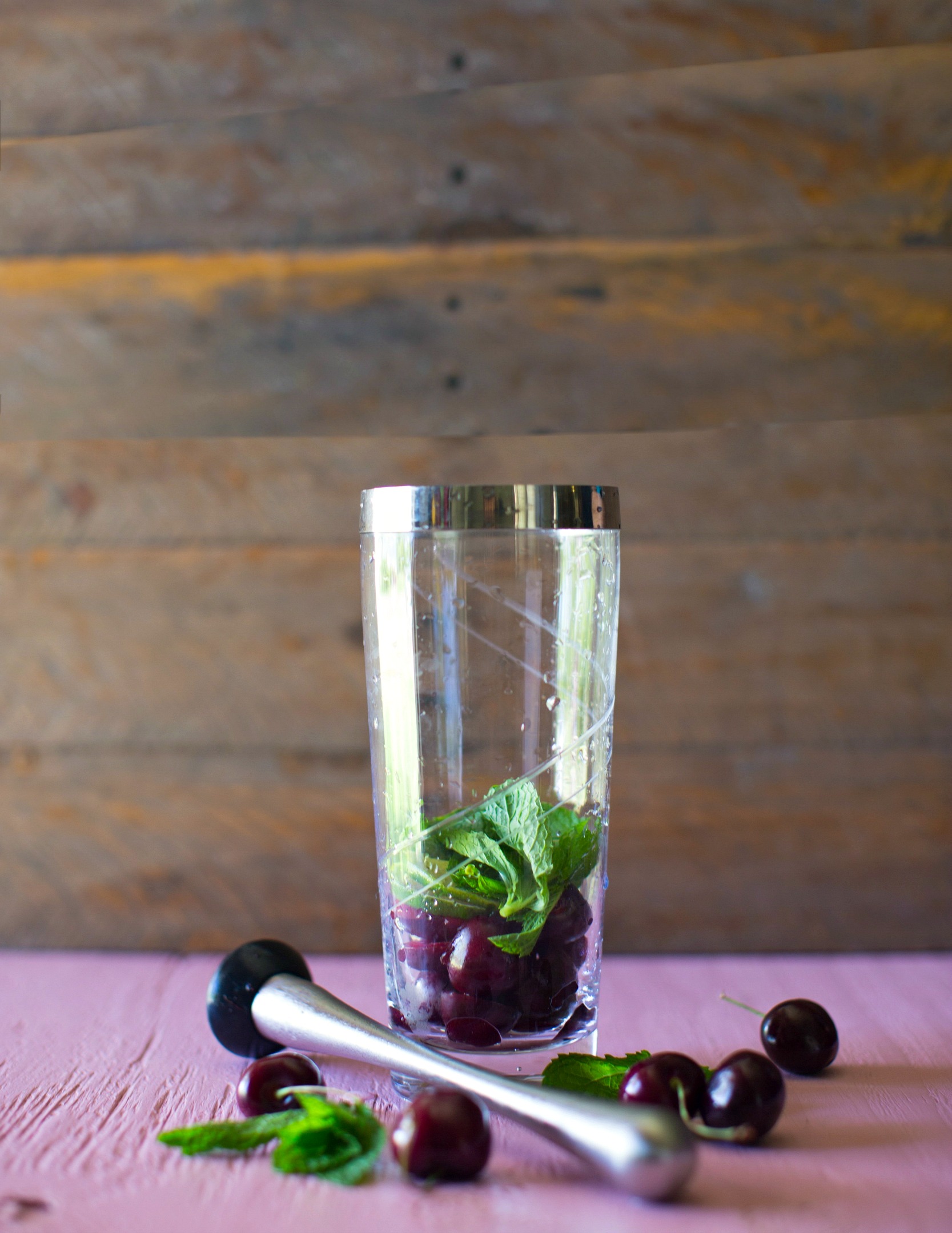 Muddle, muddle,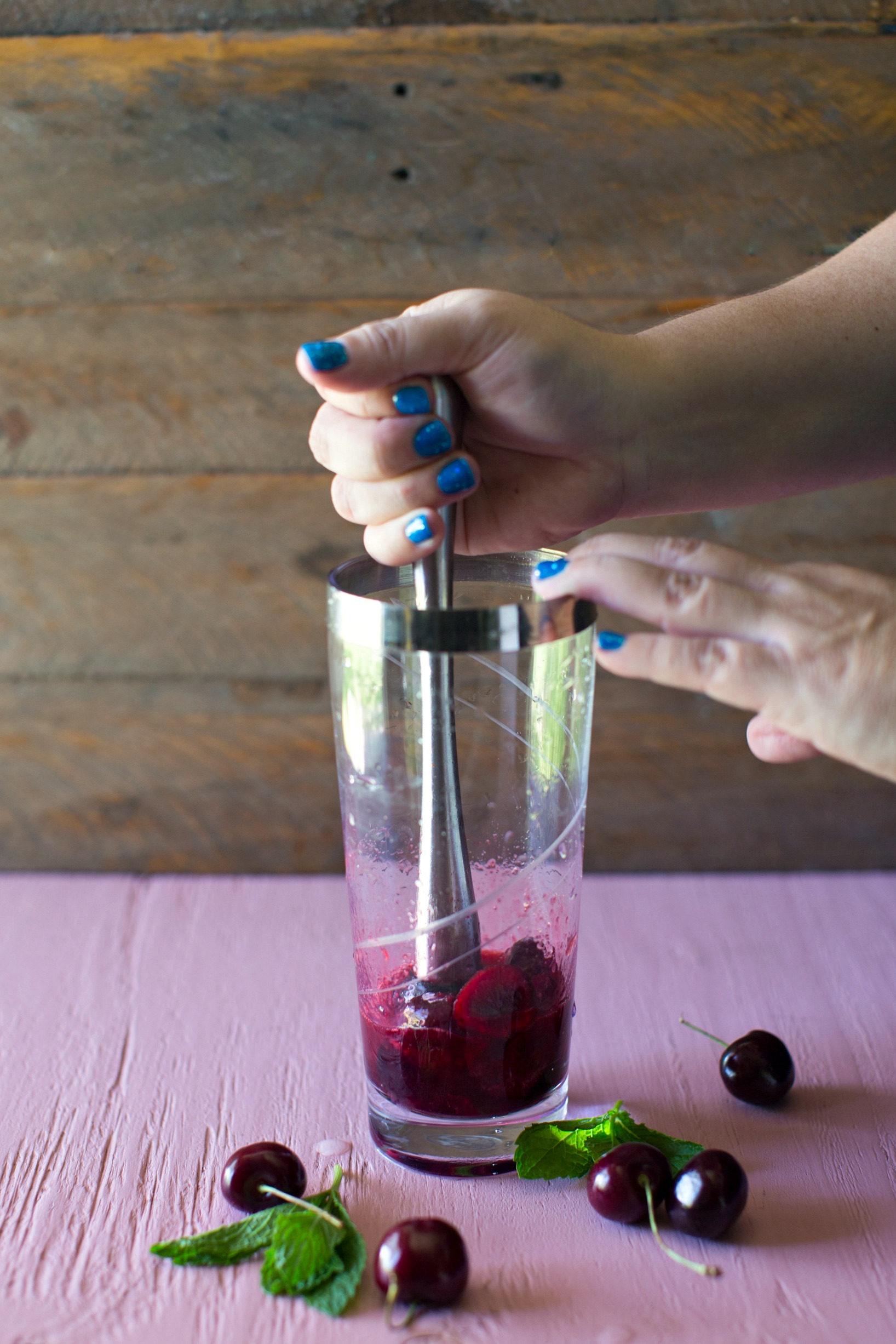 Add pisco, Be Mixed, ice and shake.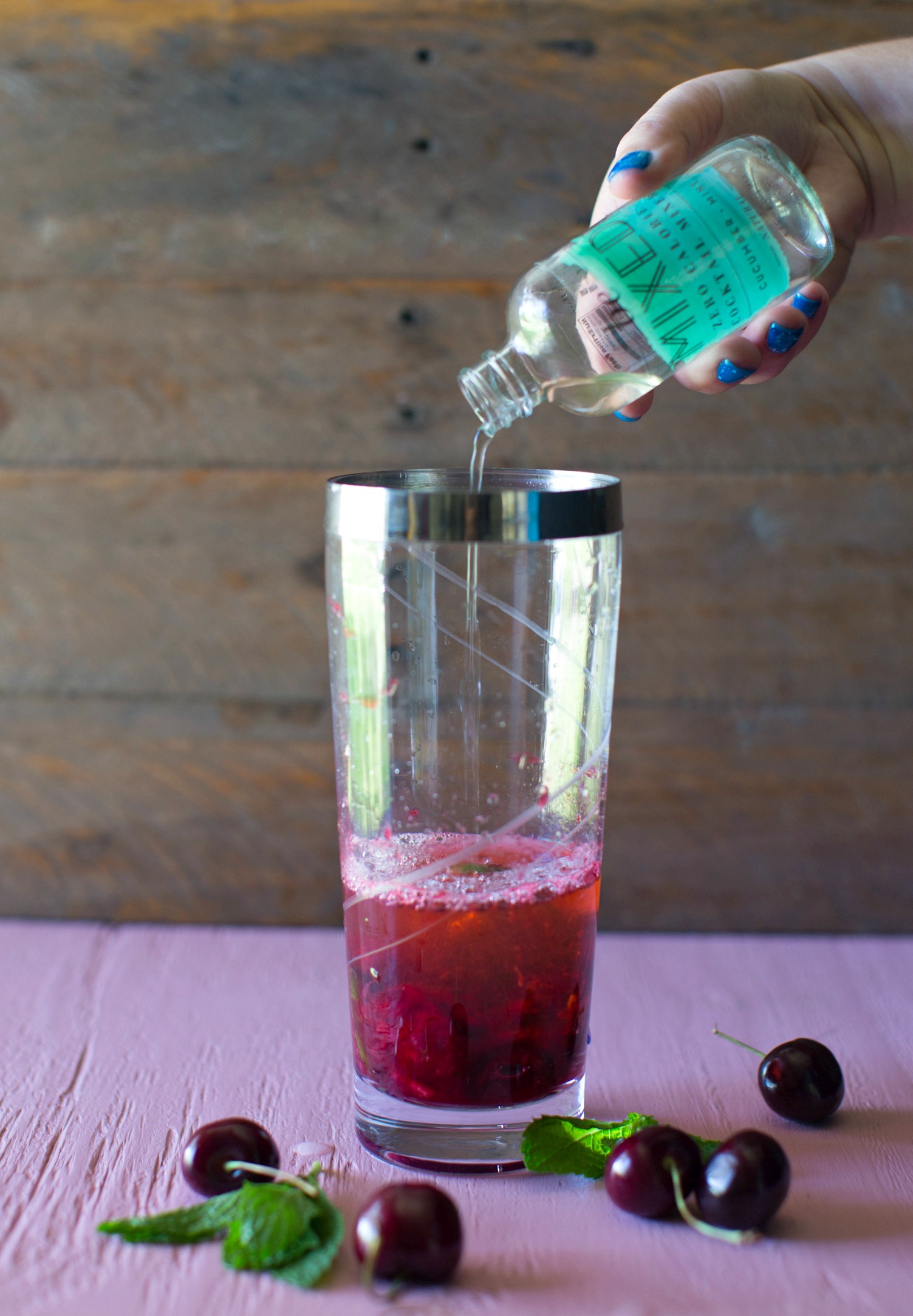 Pisco is a Peruvian brandy that pairs well with cherries. A hint of cucumber, a splash of lime this cocktail is a stunner.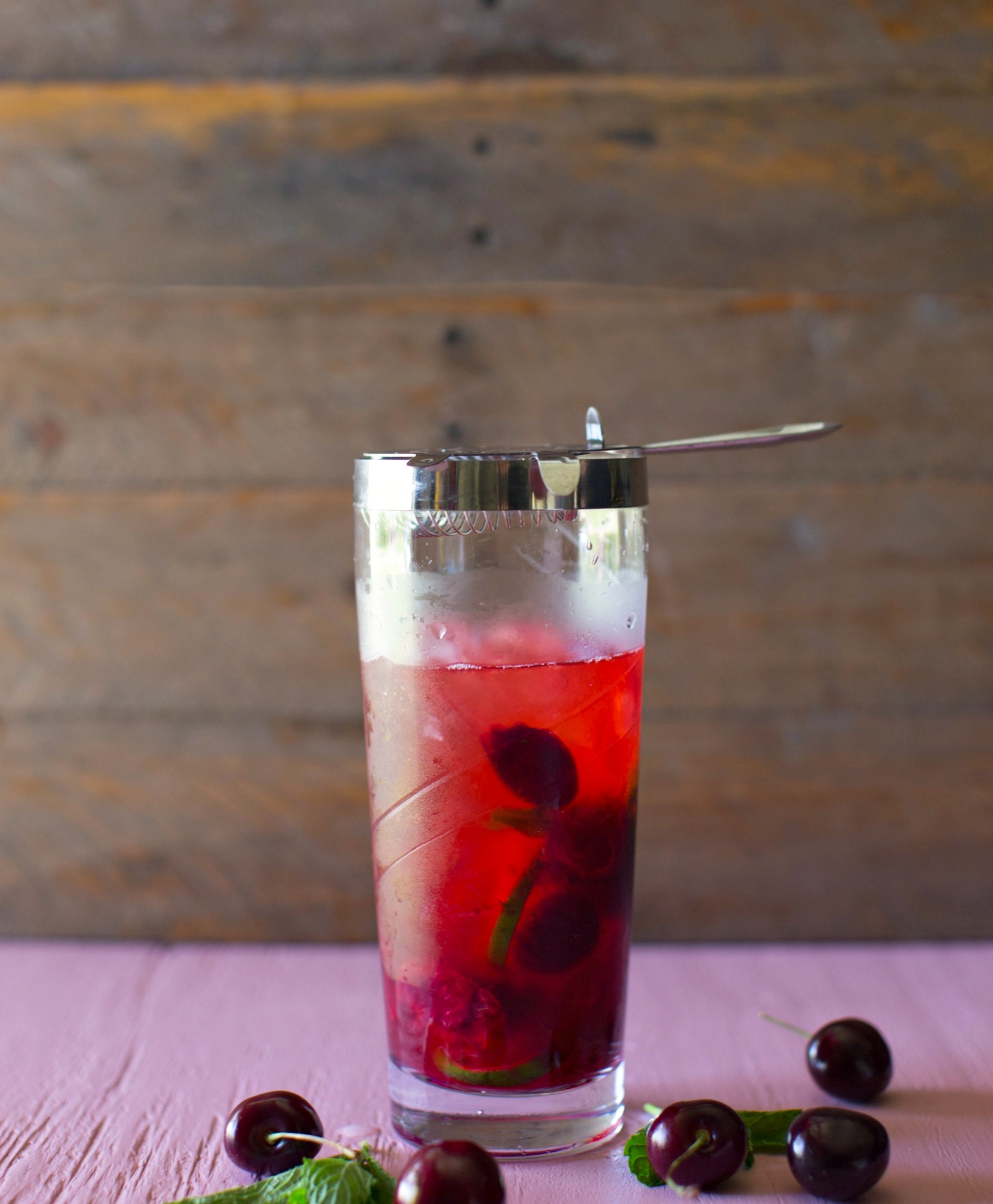 Next, up is a Blackberry Mezcal Smash made with Be Mixed Ginger Lime.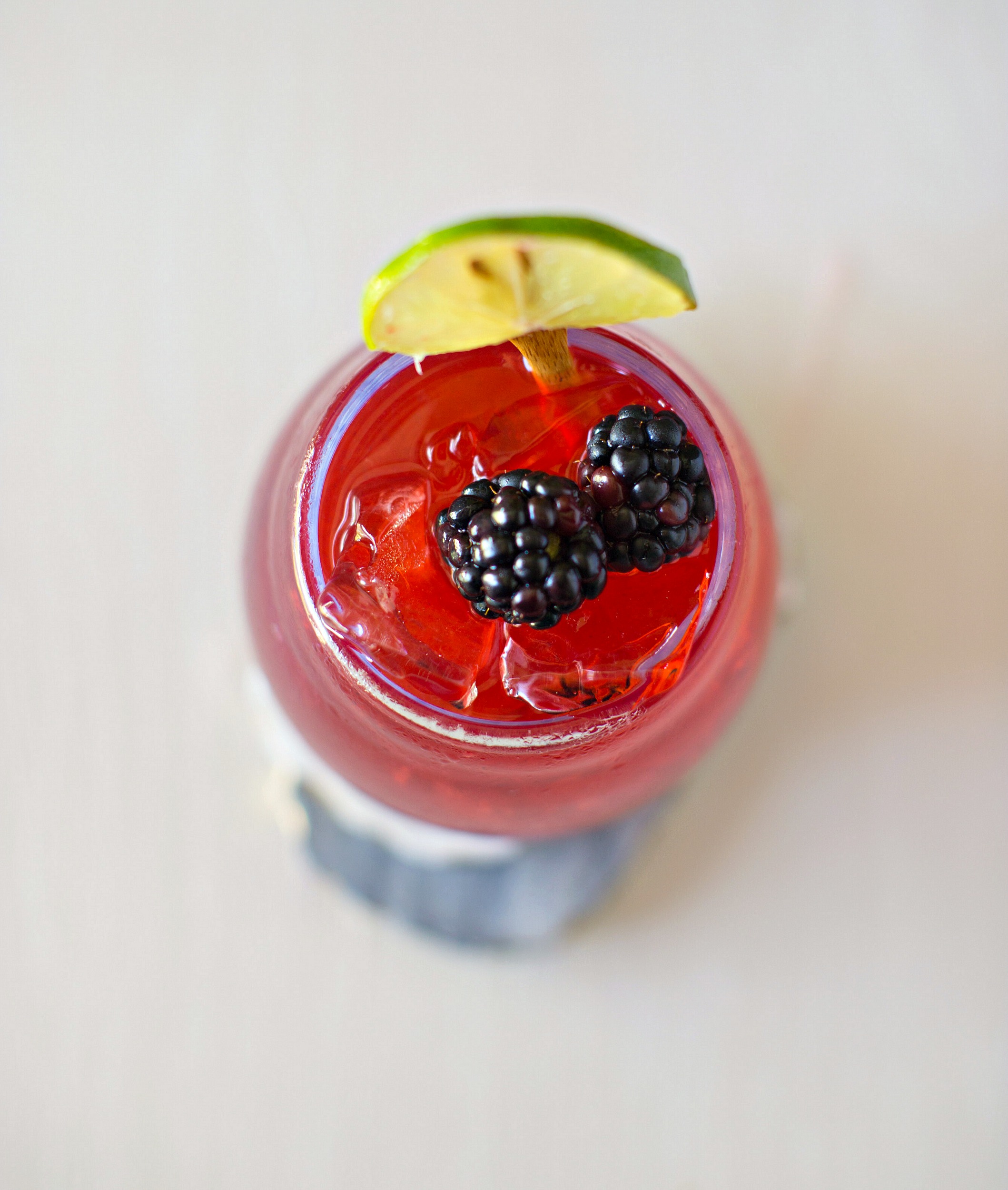 A few blackberries and lime juice are muddled together in a cocktail shaker. Add Be Mixed ginger lime and mezcal, fill with ice and shake.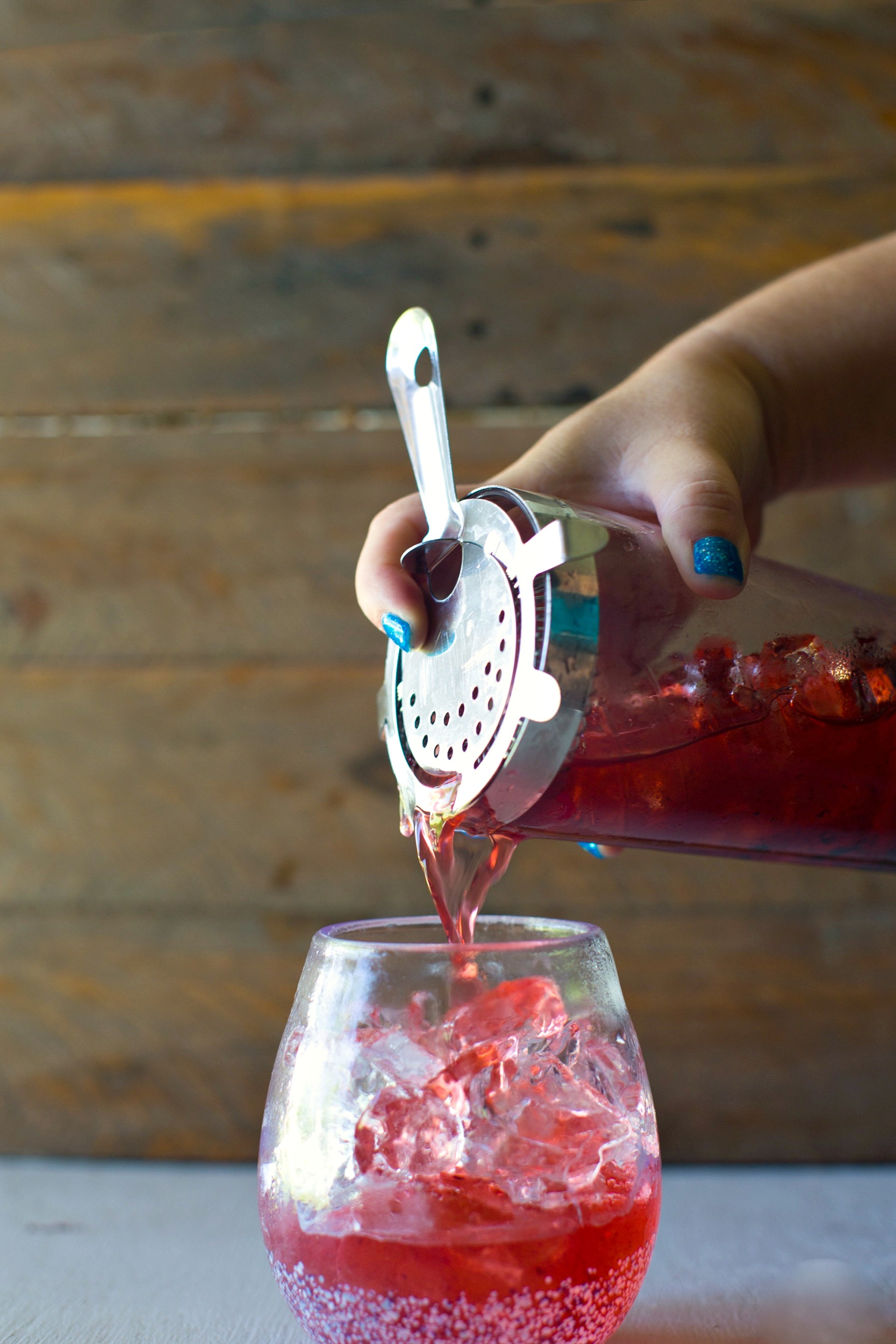 Serve over ice. Mezcal is loved for its smoky notes. The blackberries and lime juice pair wonderfully with mezcal. This blackberry mezcal smash is an excellent cocktail to serve as an introduction into the world of Mezcal for guests.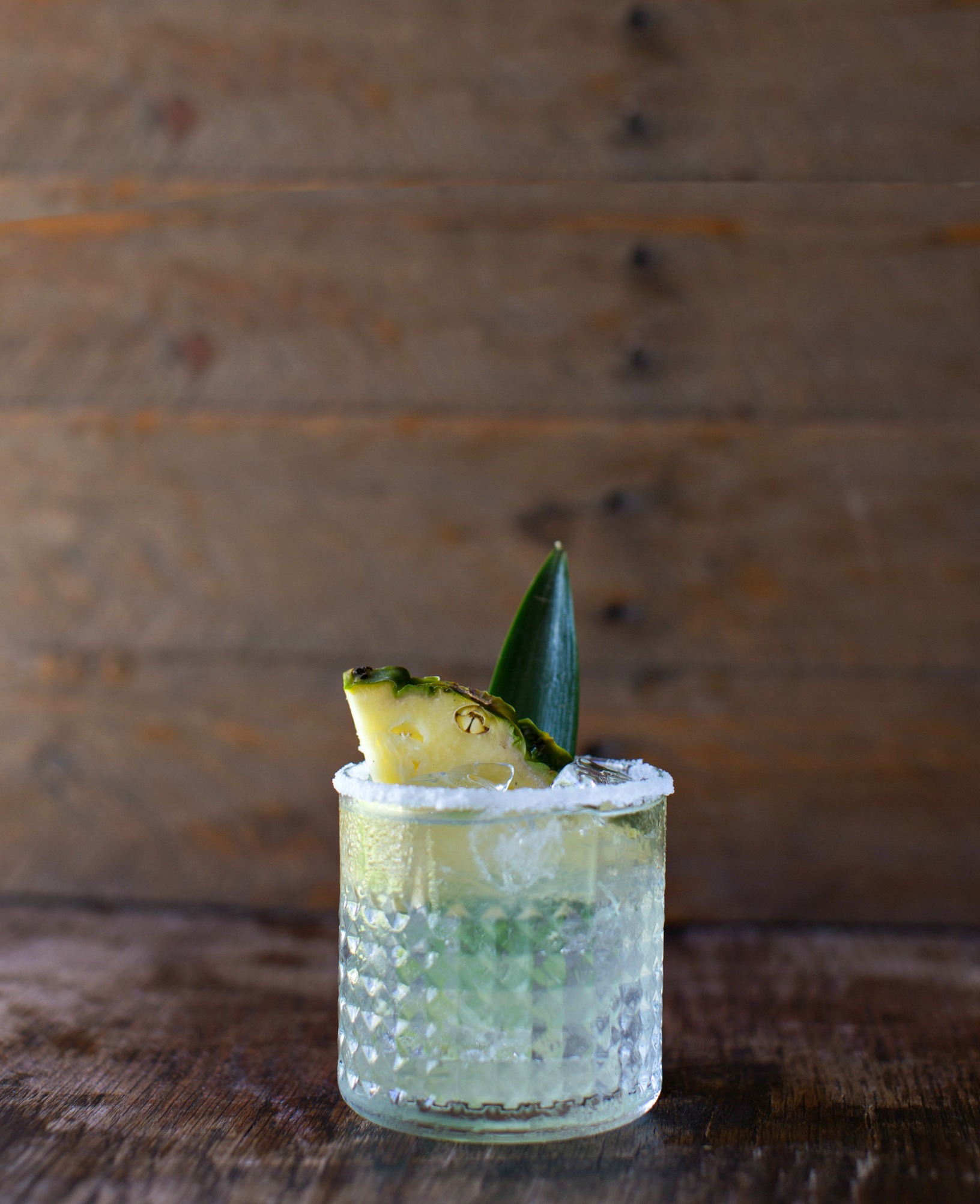 I couldn't leave you without a margarita cocktail. Everyone knows I love my margaritas, and my pineapple margarita featuring Be Mixed is perfection. Muddle a few lime slices with fresh pineapple chunks.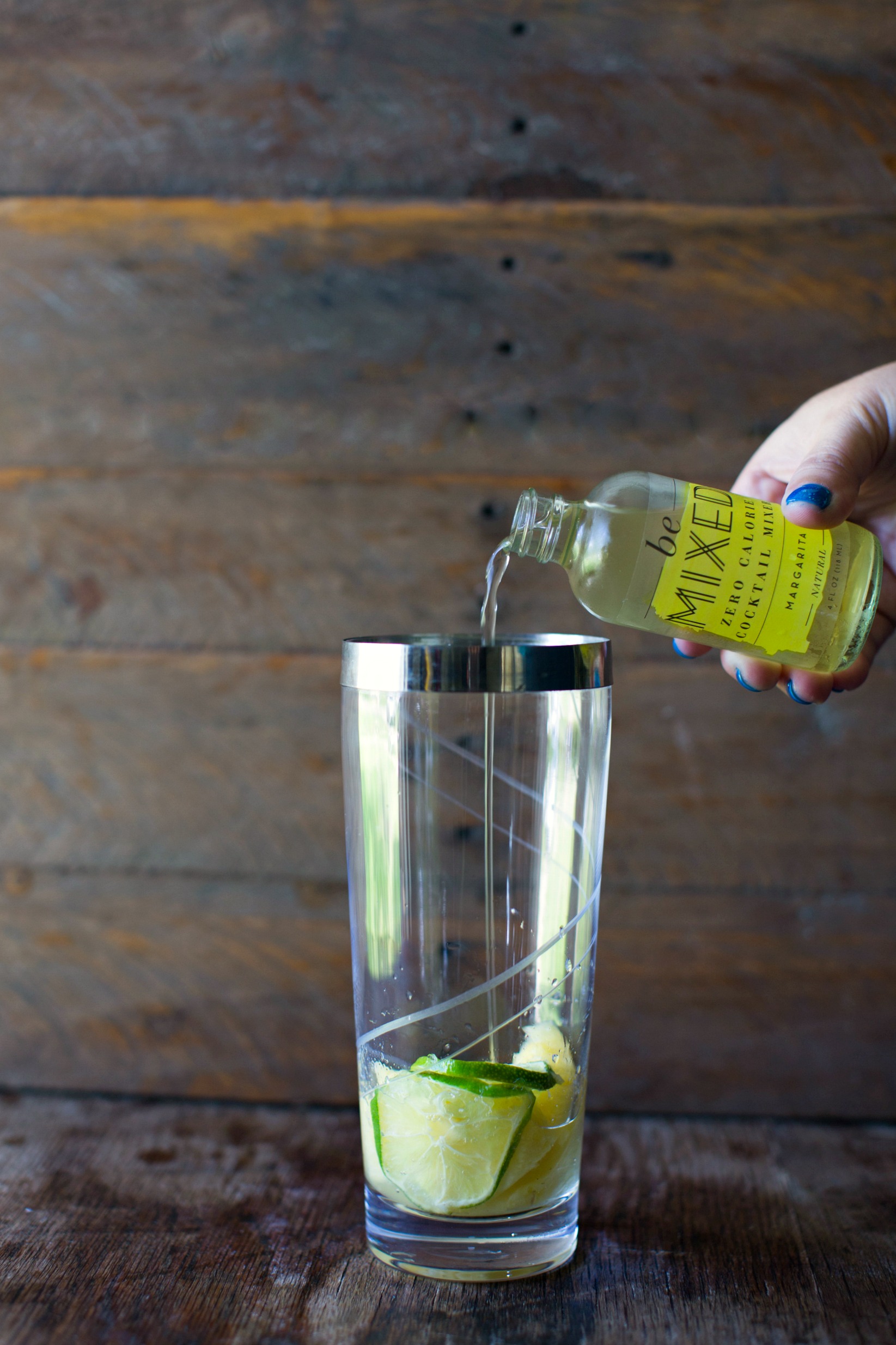 Add Be Mixed margarita flavor and tequila, fill with ice, shake until well chilled.
Serve in a salt rimmed glass filled with ice.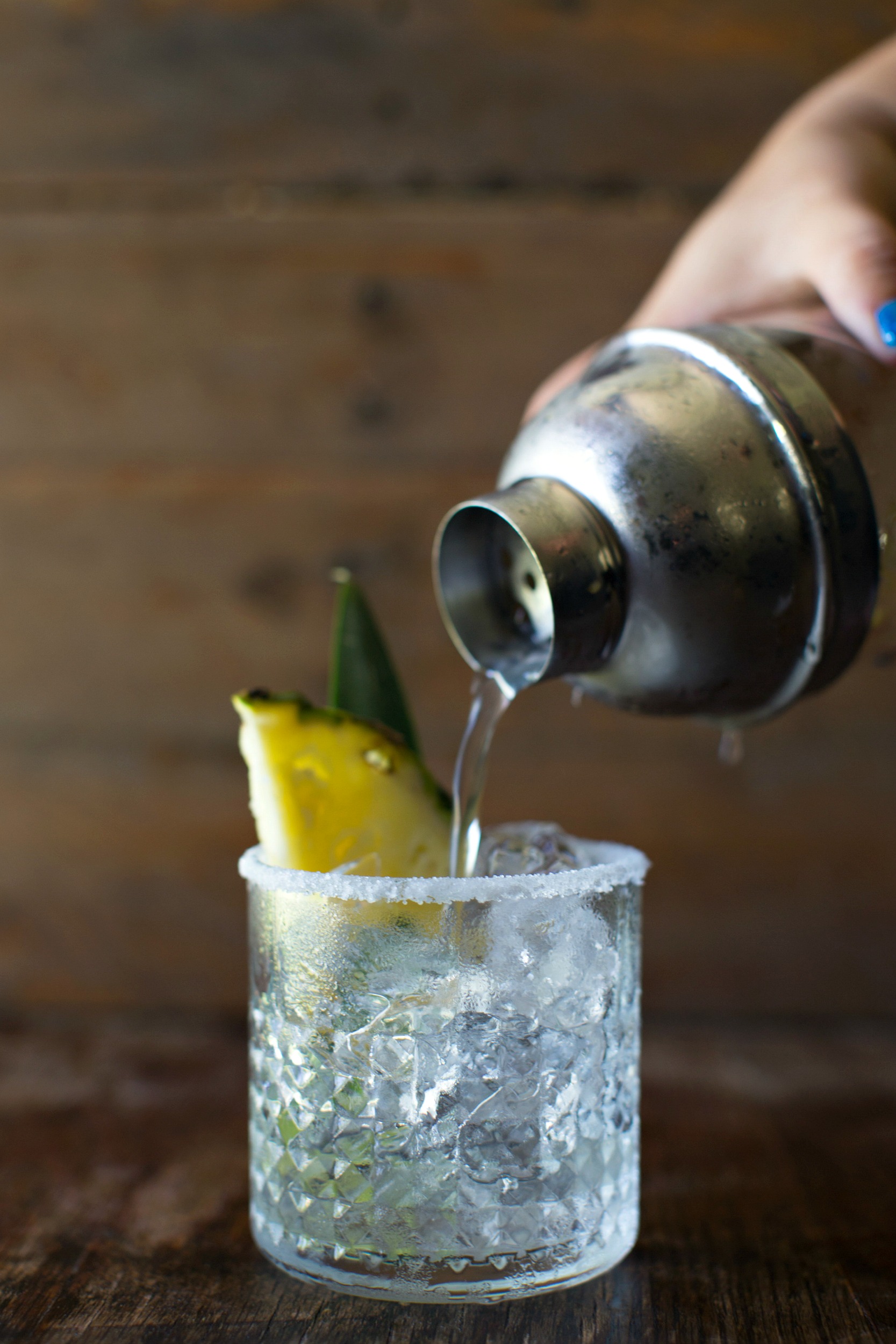 Be Mixed is an all-natural, zero-calorie, sugar-free cocktail mixer that you can feel free to serve to your guests. I am loving all the fun combinations I can create using BeMixed, plus each guest can shake up their own fun cocktail. Before my guest arrived, I set out a few cocktail shakes, Be Mixed cocktail mixers, a platter of all the fresh ingredients and an ice bucket. Guest had a blast shaking up their own cocktail, and I was able to enjoy my guests.
This is a sponsored conversation written by me on behalf of H-E-B. The opinions and text are all mine.
Photos by Gabriel Mancha Martinez