Today I want to share a full event recap up of my Rosé event featured on Texas Lifestyle Magazine.
Hosted by Vianney Rodriguez from Sweet Life 
Hosted at Wildflowers
Desserts by Hamlin Bakery
Photos by Jason David Page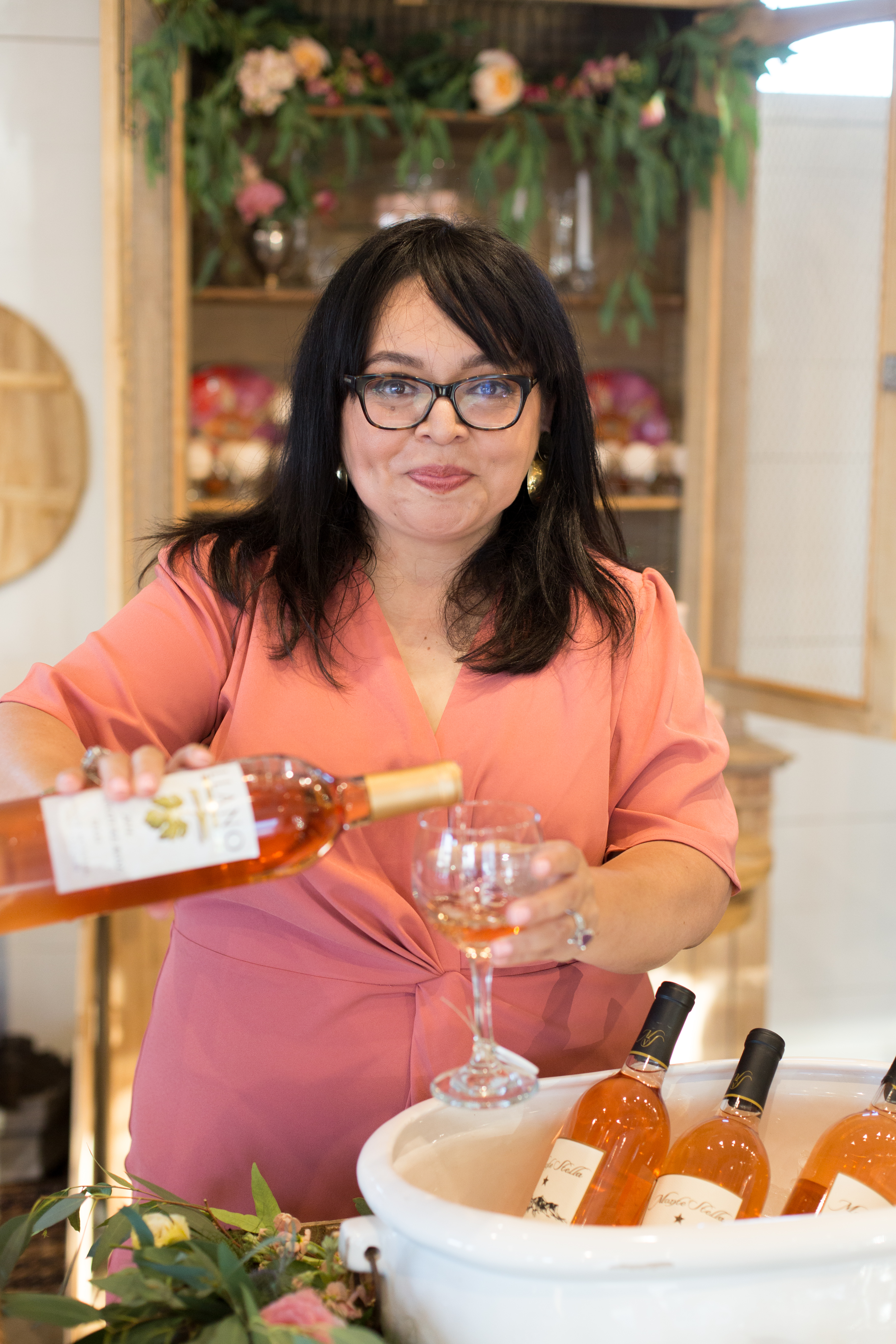 I'm a huge fan of Rosé, with its light, fresh fruity flavor I find myself gravitating towards it whenever I entertain, plus it adds a festive splash to my festivities.
Naturally, with summer coming to a close, I wanted to celebrate all the beauty of summer with one last dinner party. I teamed up with Llano wine to host an epic Rosé dinner with some of my favorite local creatives.
An evening of Amigos, Comida y Vino
I am enamored with Llano Rose; made in Texas, this wine hits every entertaining requirement that makes me this hostess happy. With its lovely shade of pink Llano, Rose is sophisticated, but affordable, is super food friendly, which means I am free to serve it at a relaxed backyard BBQ or an over the top dinner party.
Llano started making wine in Lubbock Texas Lubbock in 1976, soon vineyards began to dot the Texas High Plains, so I knew when they launched a Rosé it would quickly become an entertaining staple.
My amiga Theresa from Wildflowers graciously offered her beautiful space to host this fantastic dinner. Wildflowers, from Corpus Christi, focuses on promoting locally made goods.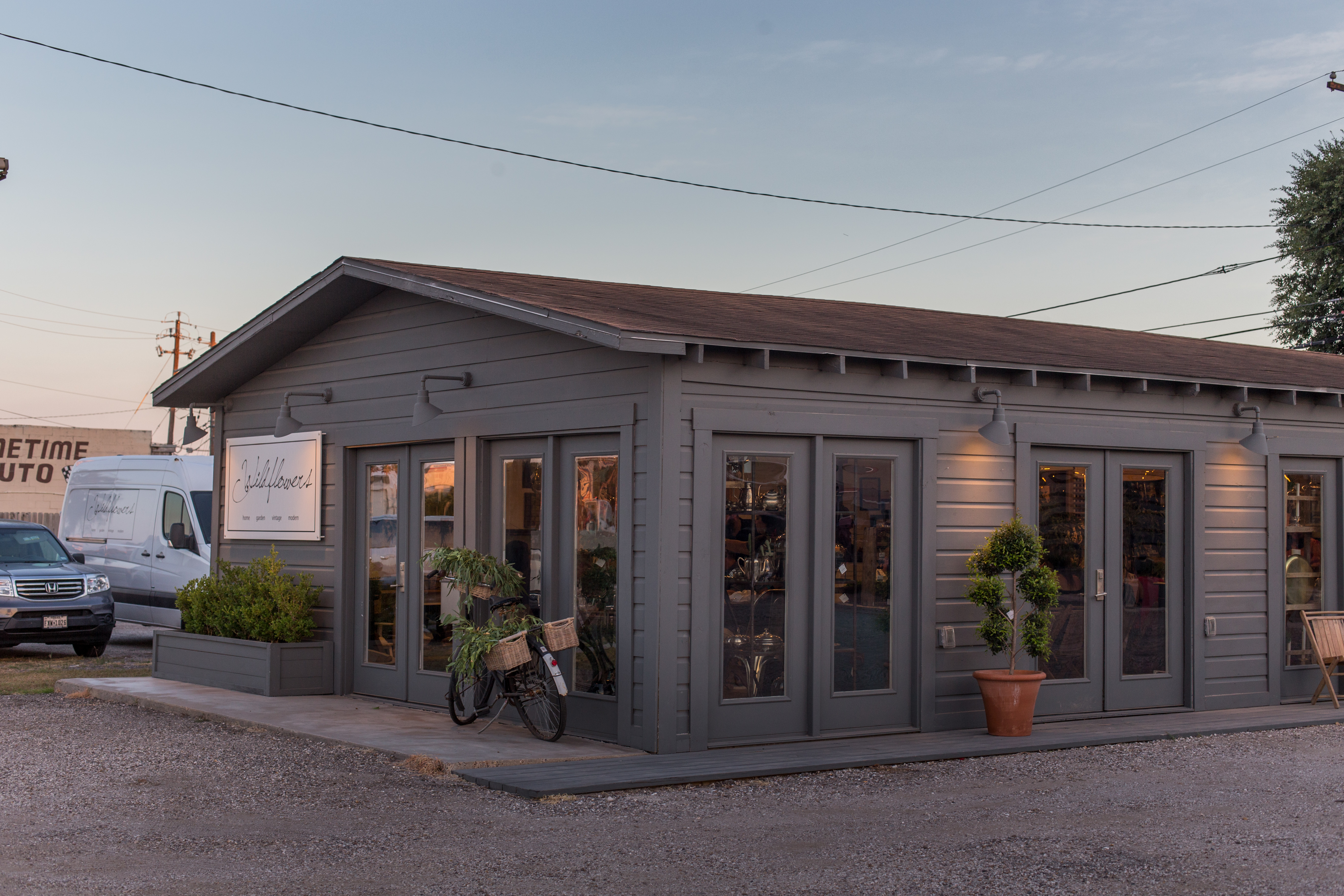 Wildflowers, from Corpus Christi focuses on promoting locally made goods.
We wanted our guests to be transported to a beautiful, lush Texas garden for an evening of friendship, laughter and plenty of amazing Made in Texas Rosé wine.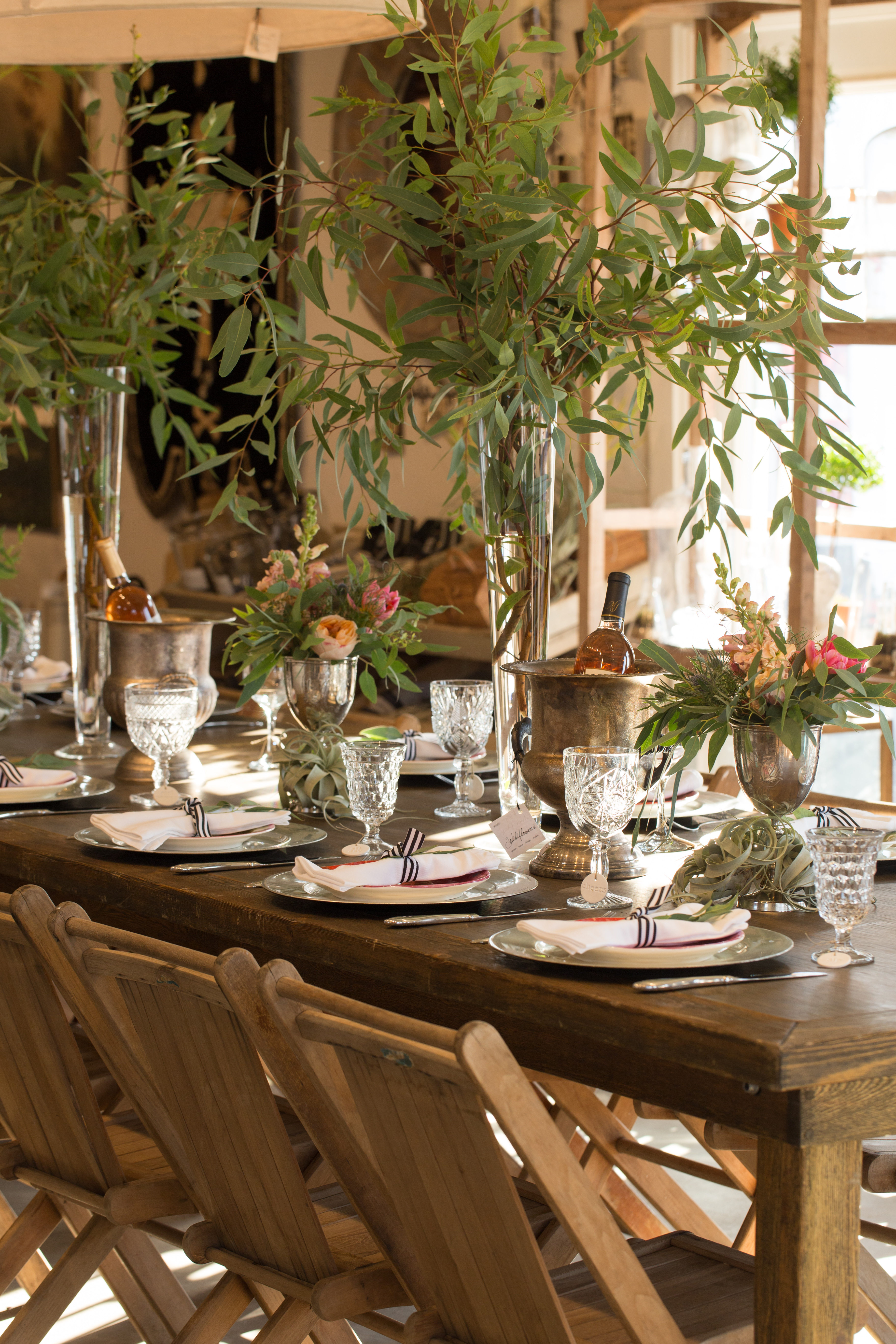 Theresa decorated the vintage cut crystal, presses glass goblets, silver plate chalices filled with eucalyptus, garden roses, snapdragons, tulips and xerographica at the base. Tall glass vases with eucalyptus branches cut from her trees from her home.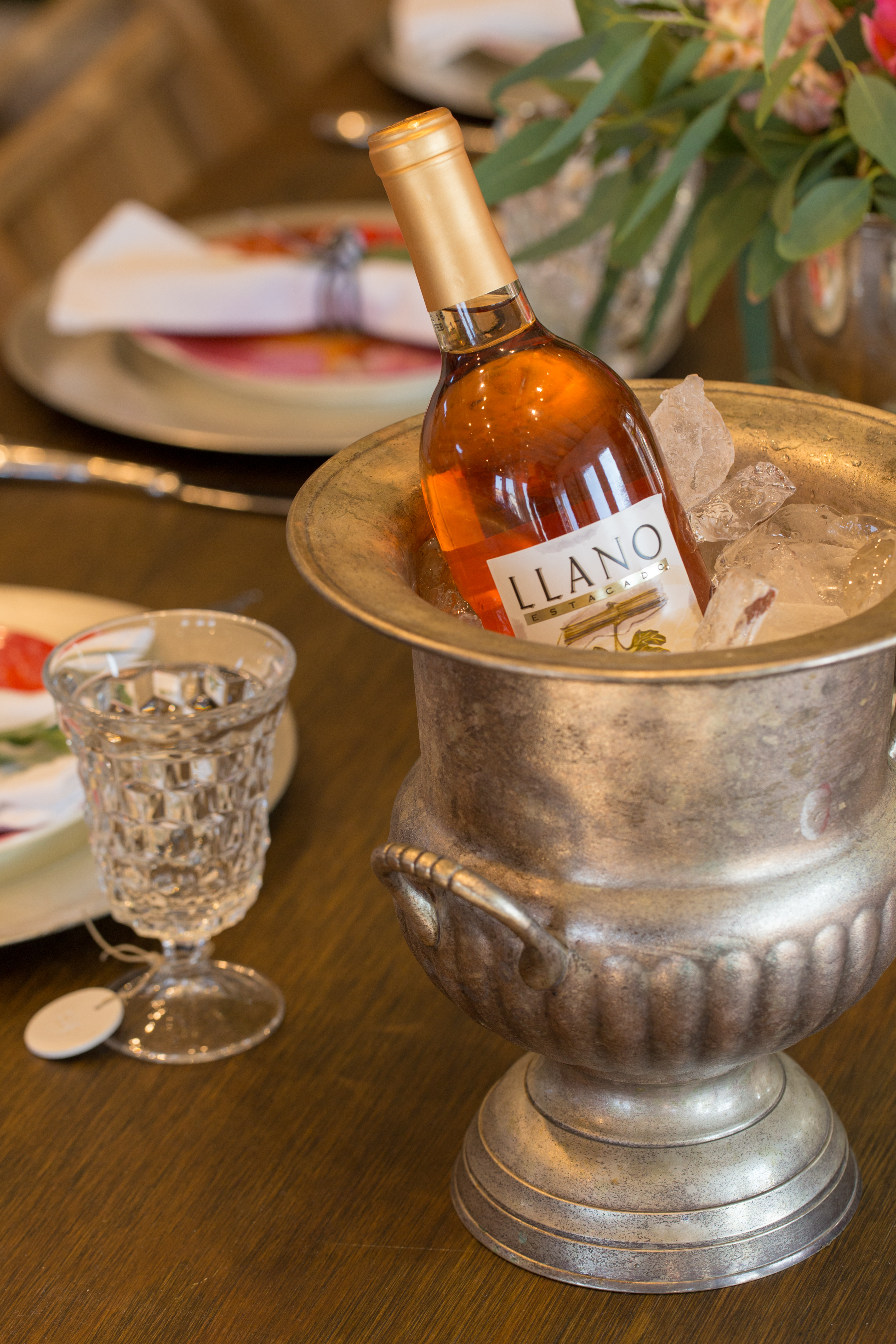 Before my guests arrived, I set up a food table buffet-style on a vintage Hungarian bakers table with reproduction breadboards, antique oil paintings hang on the shiplap walls. All pieces from Wildflowers.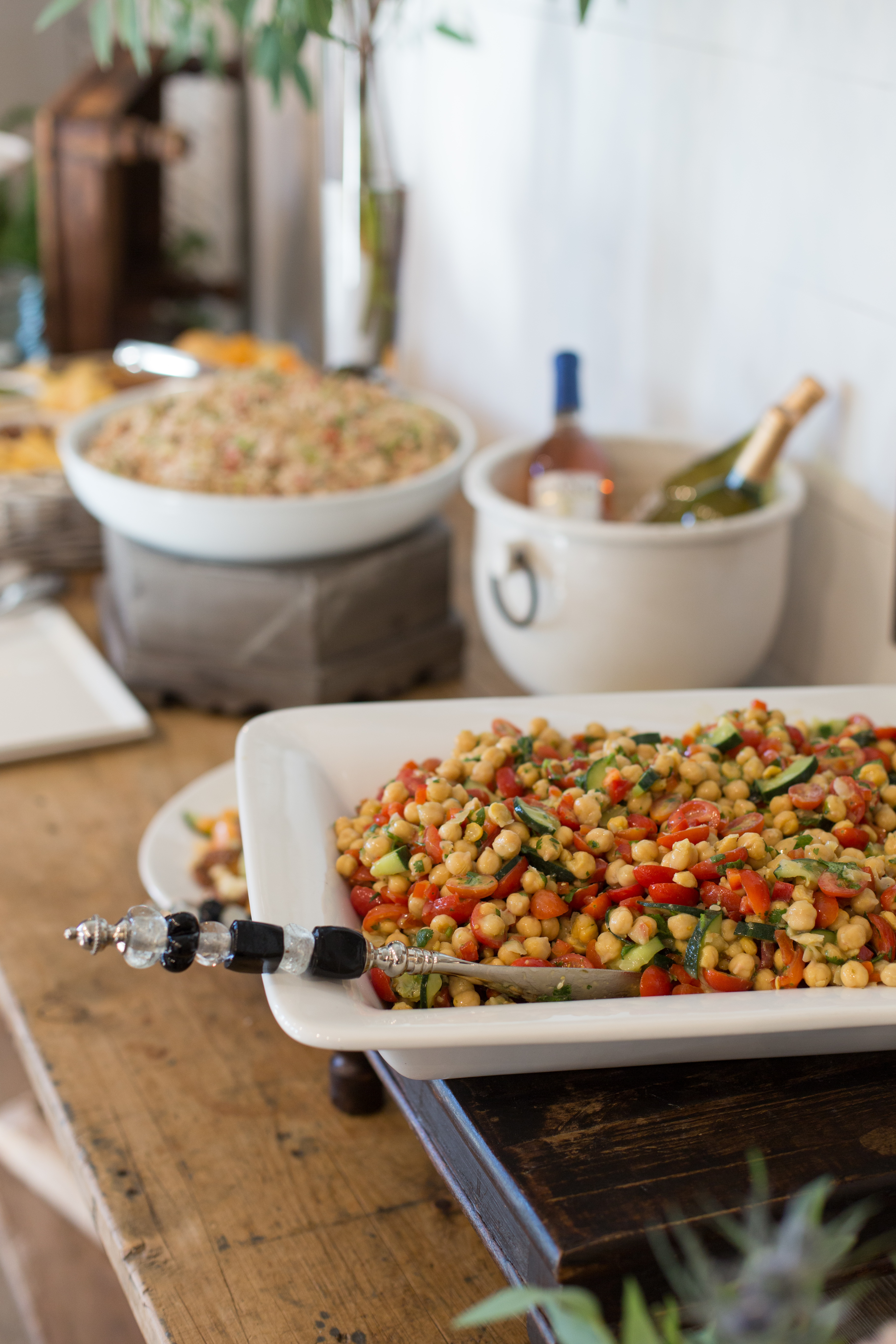 Chicken Salpicon, Roasted Tomatillo Garbanzo Salad, and Melon-Cucumber Salad were served as they pair perfectly with Rosé.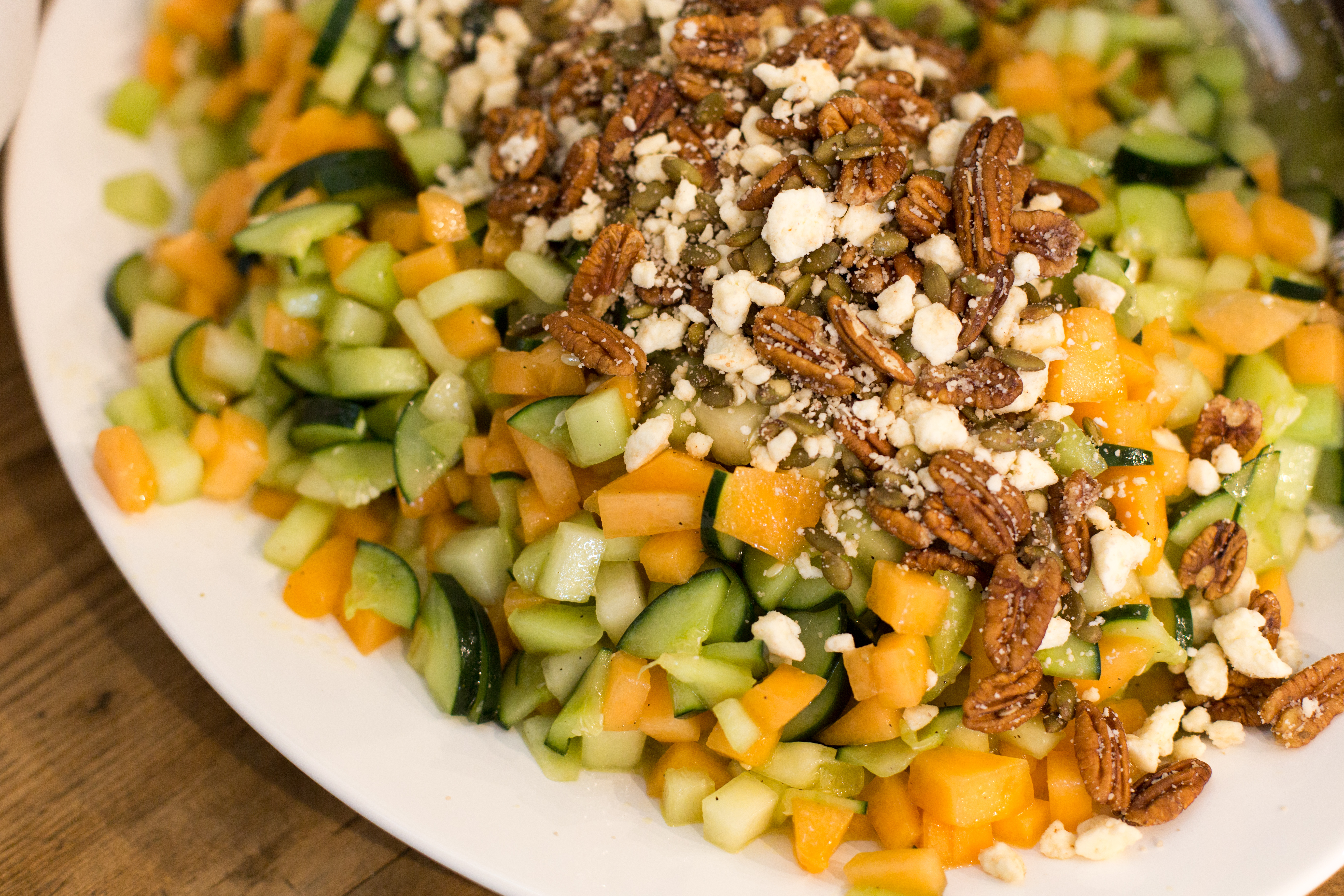 What I love about Rosé is it pairs well with so many things – chilled salads, chicken, and seafood dishes and pasta, —or is perfect all on its own! This Melon cucumber salad made with honeydew, cantaloupe, cucumber is dressed in a light vinaigrette and topped with candied pecans, pepitas and crumbled queso fresco.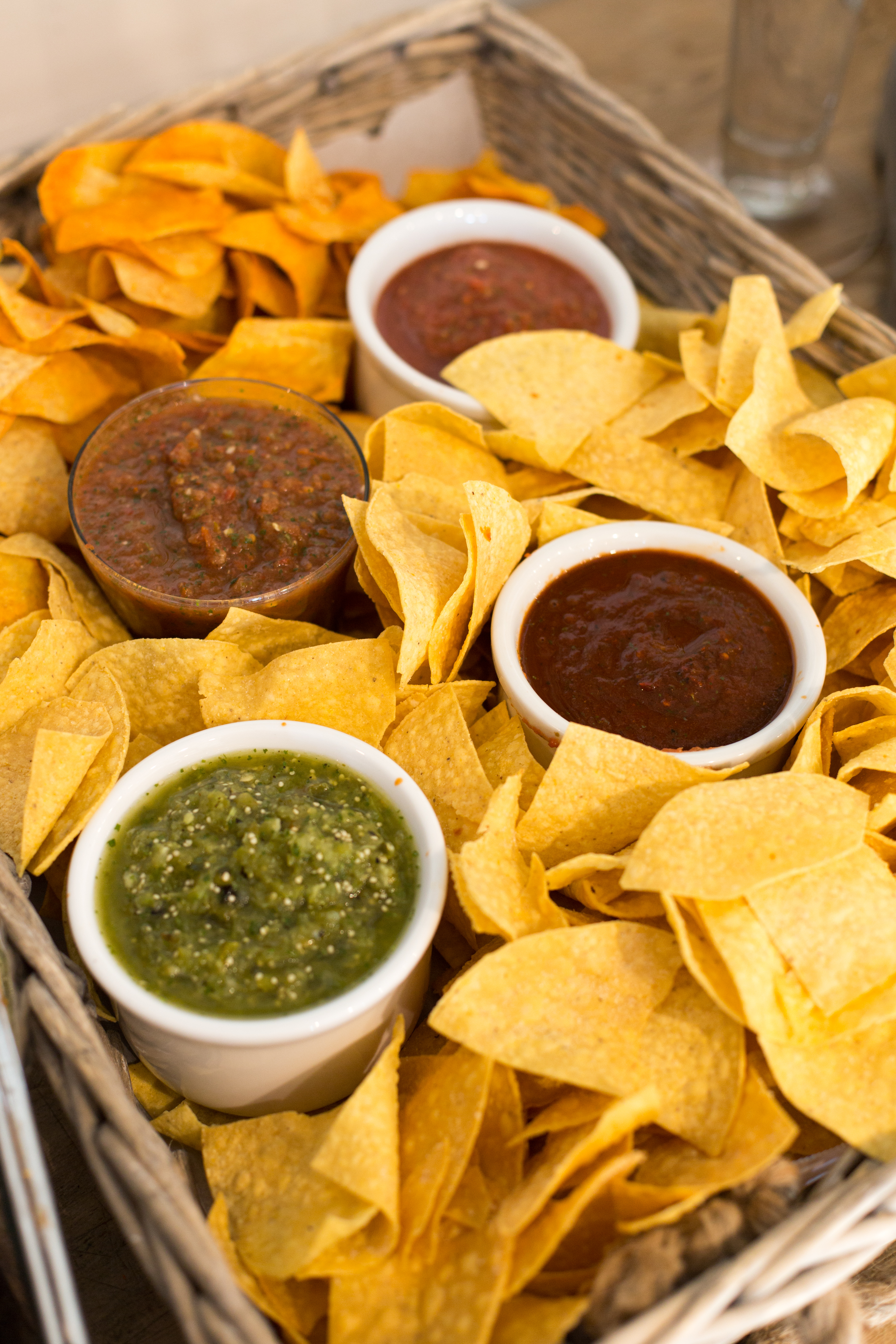 A salsa station for our guest to enjoy. Salsa provided by Jala Pena's Salsa made locally in Corpus Christi, Texas.
For our evening, we poured these Llano Wines:
Monte Stella Rosè, with aromas of strawberry, cherry ,with plenty of citrus and a touch of bitter grapefruit right at the end.
2016 Signature Rosè, is wine that truly reflects the West Texas terroir.  Grown in the high elevation, sandy sites of our best vineyards, this wine is an expression of what classic rosé should be: fruity, aromatic, food-friendly or enjoyable on its own on a hot, Texas summer afternoon.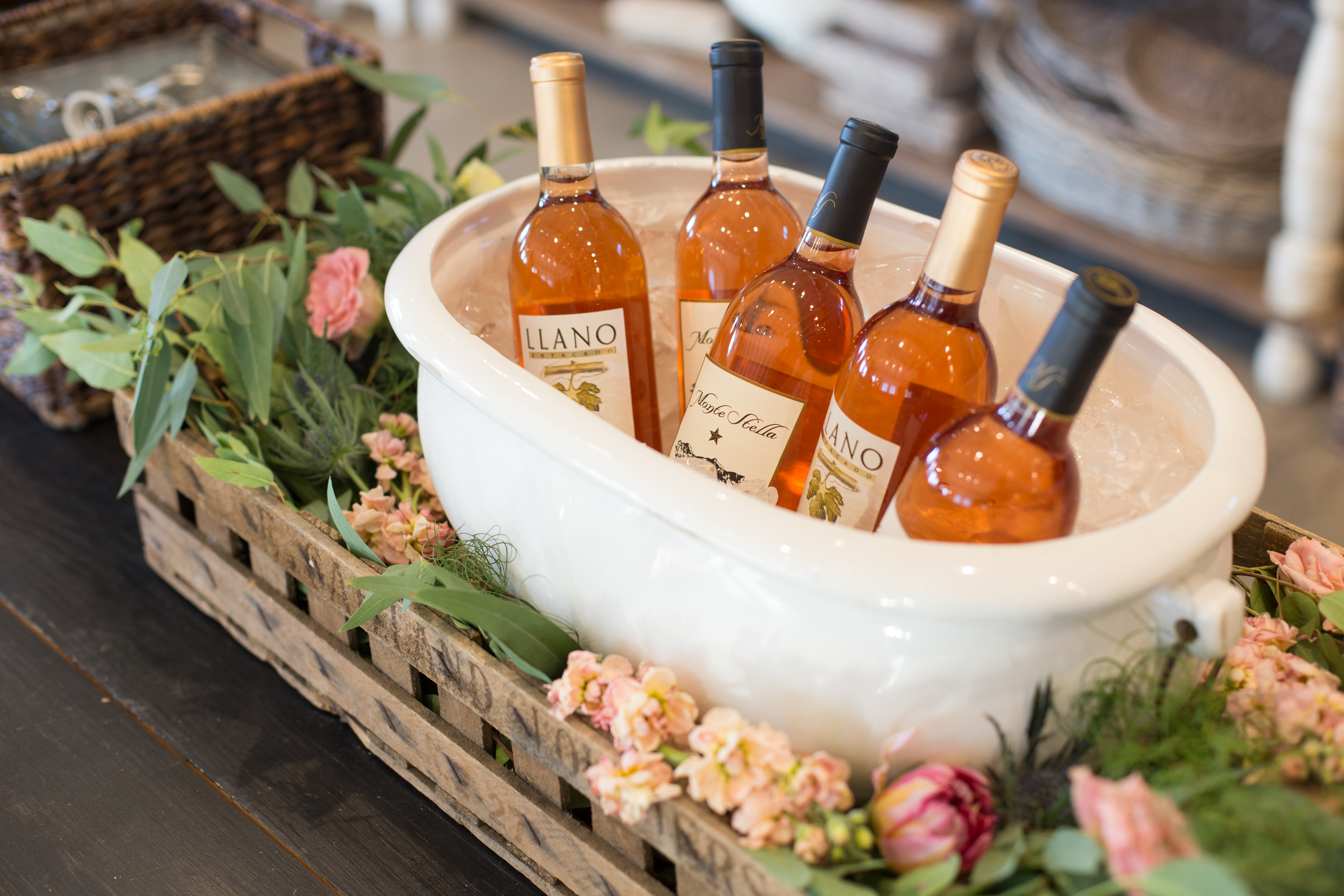 Llano wine chilled and ready to greet guests.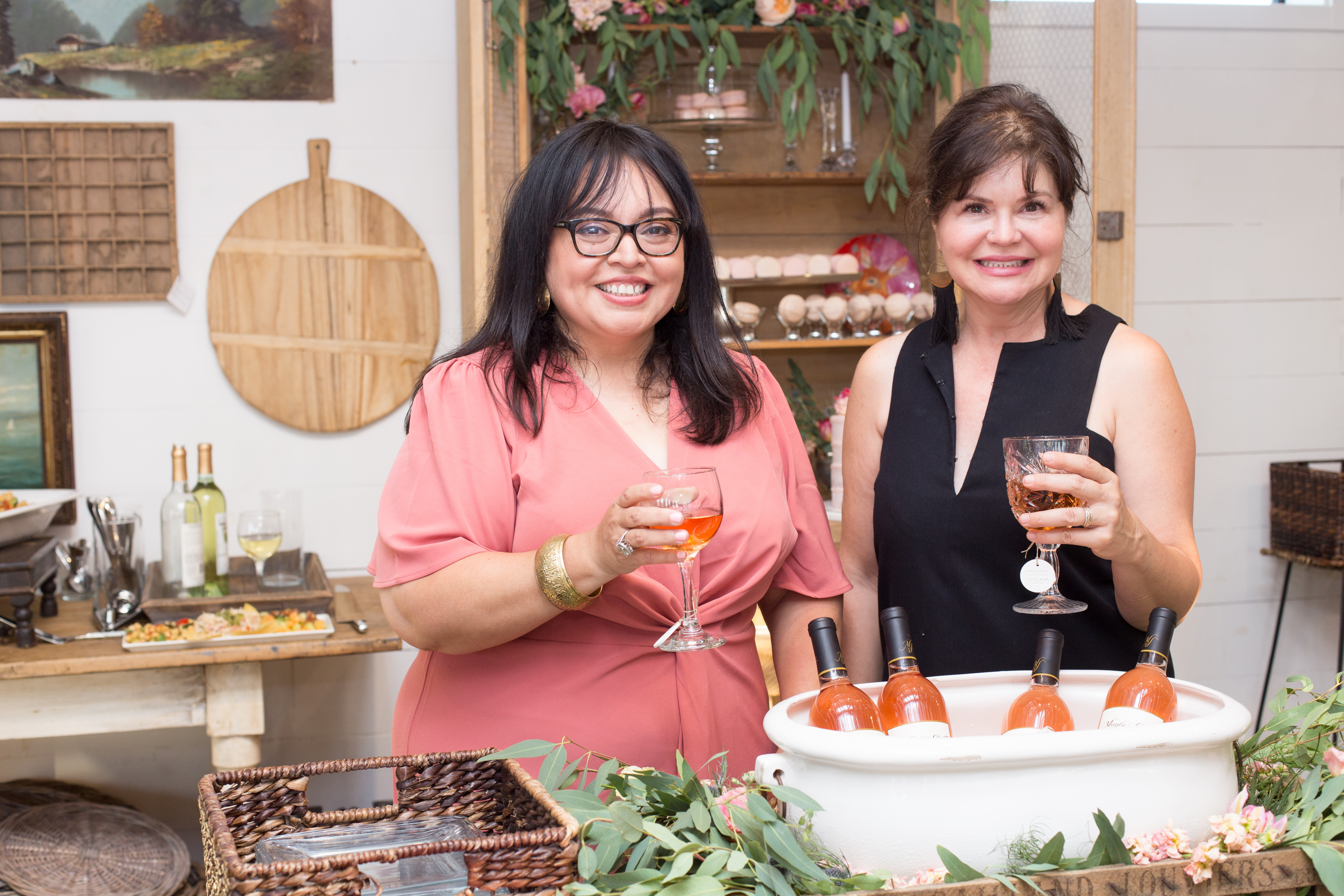 Vianney Rodriguez from Sweet Life and Theresa Moore from Wildflowers greet guests.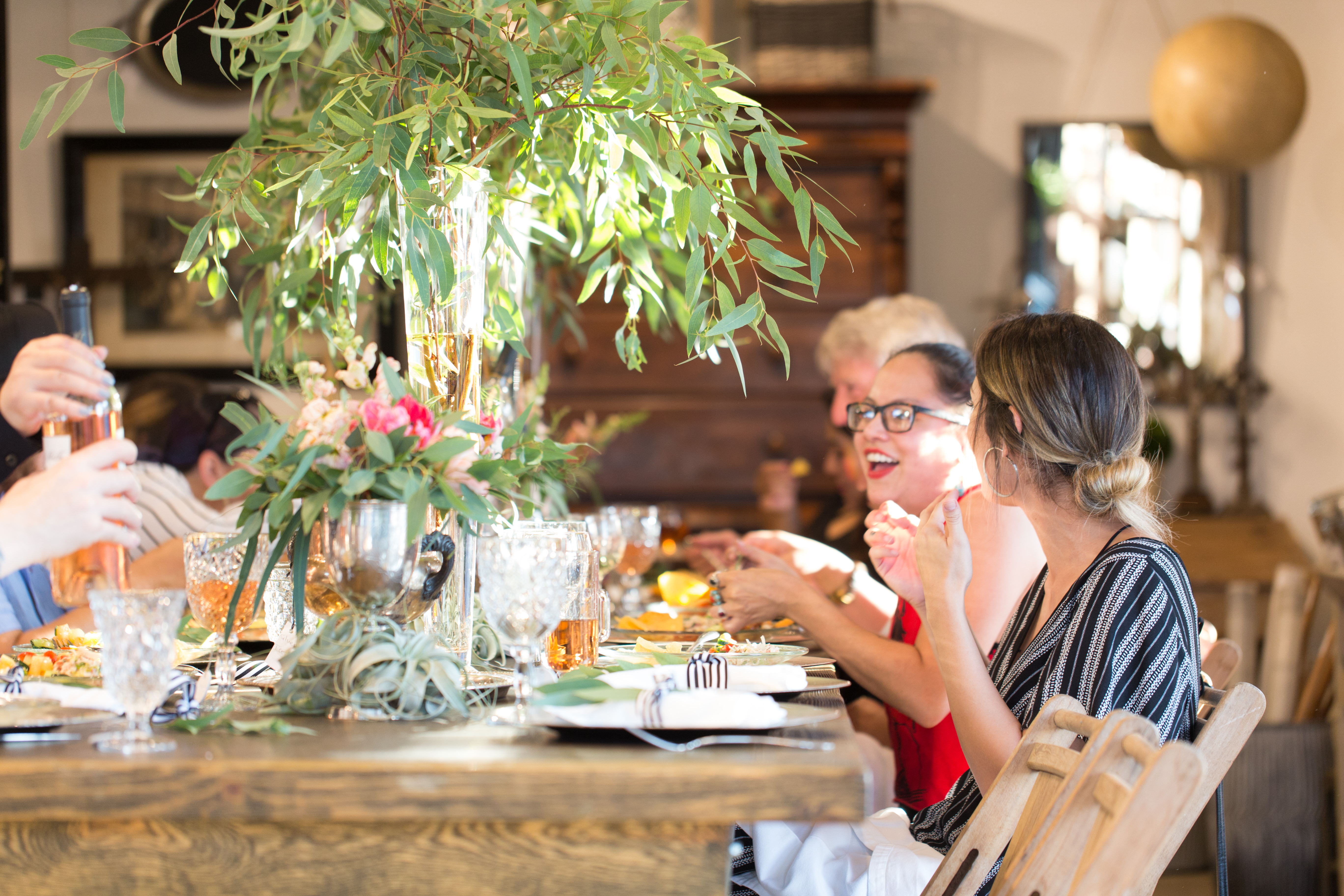 Mayra Zamora, Alex Chapa enjoying dinner.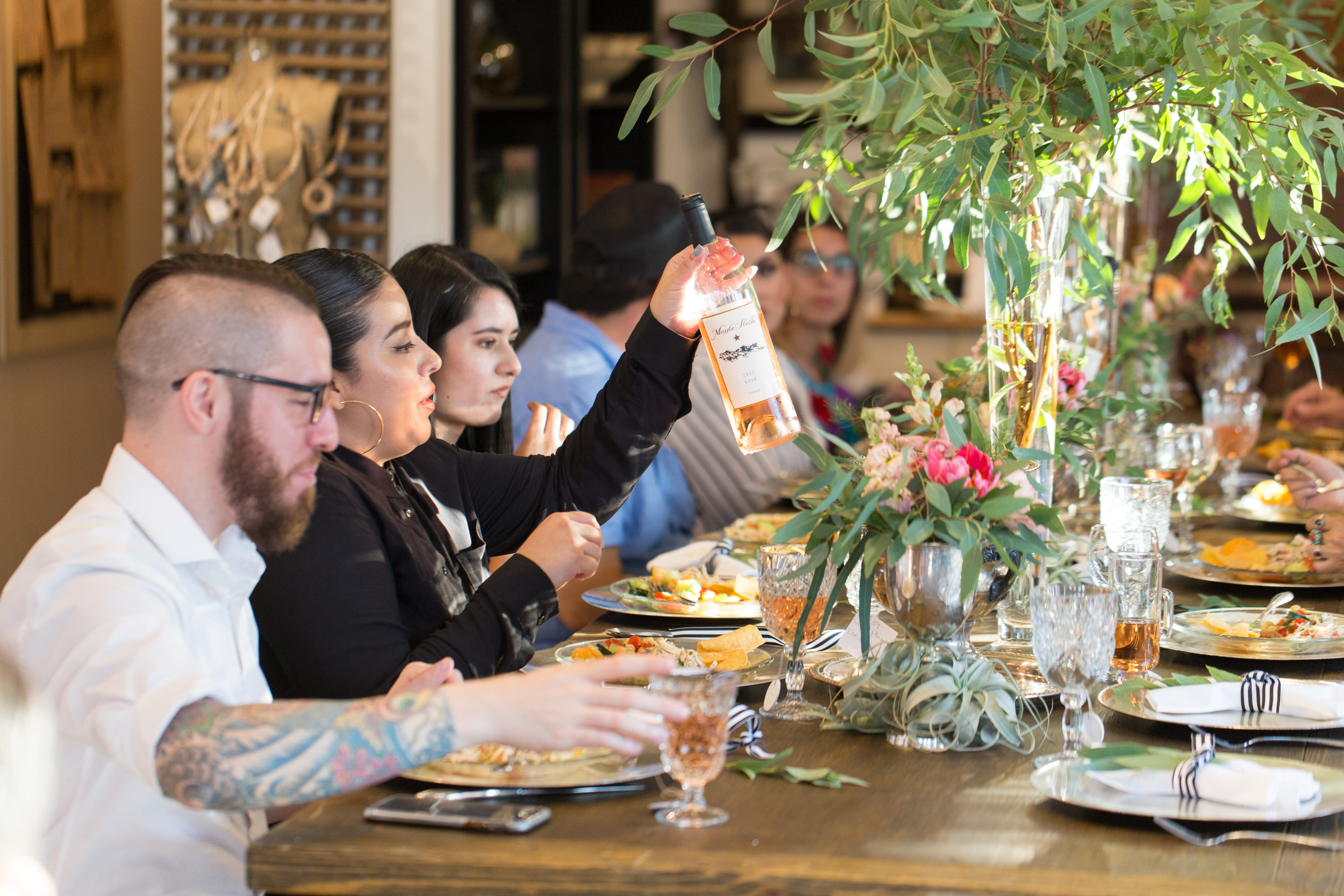 Cynthia Gonzalez serving guest John Massey.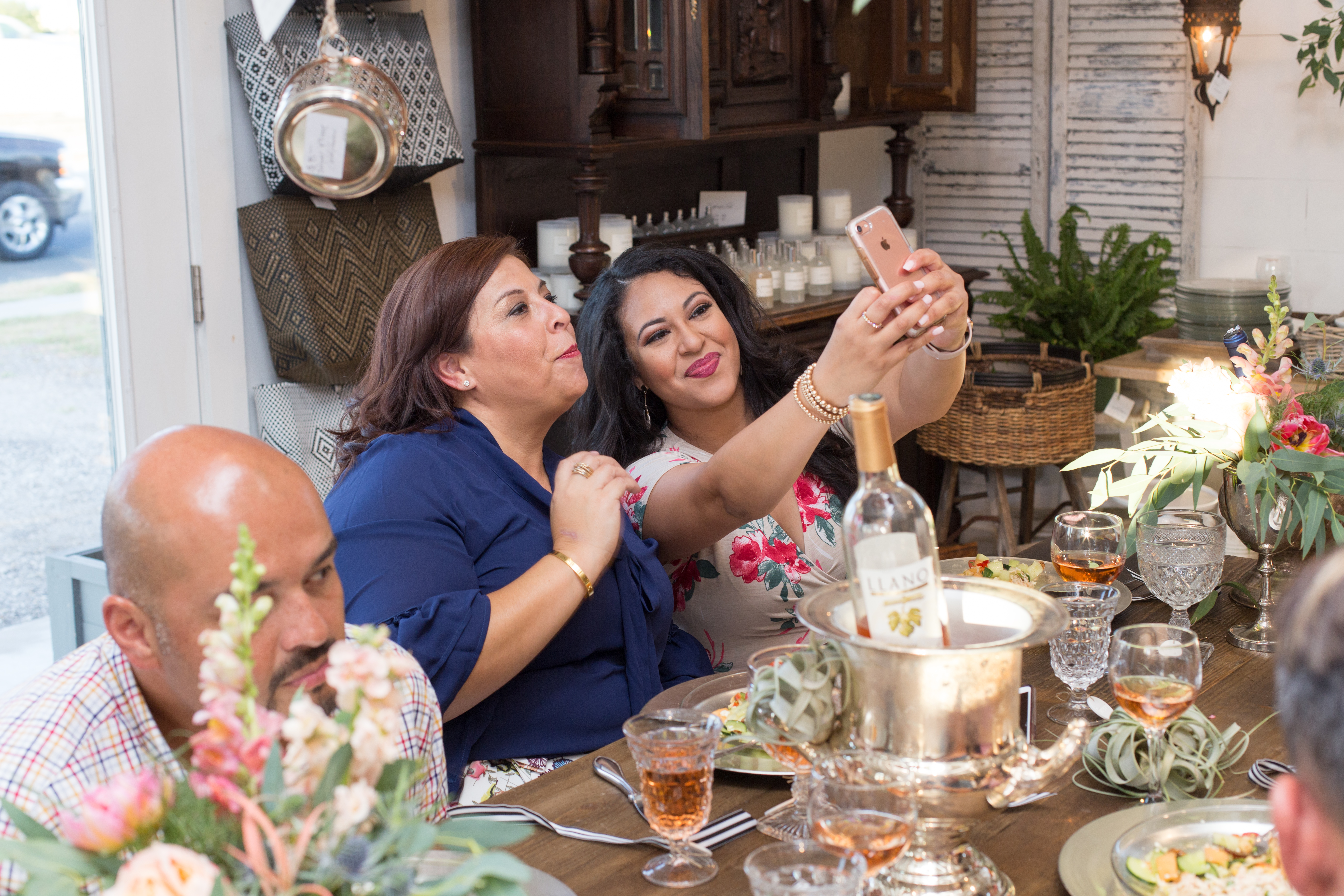 Rosé selfies. Margarita Burgess and Kristin Diaz.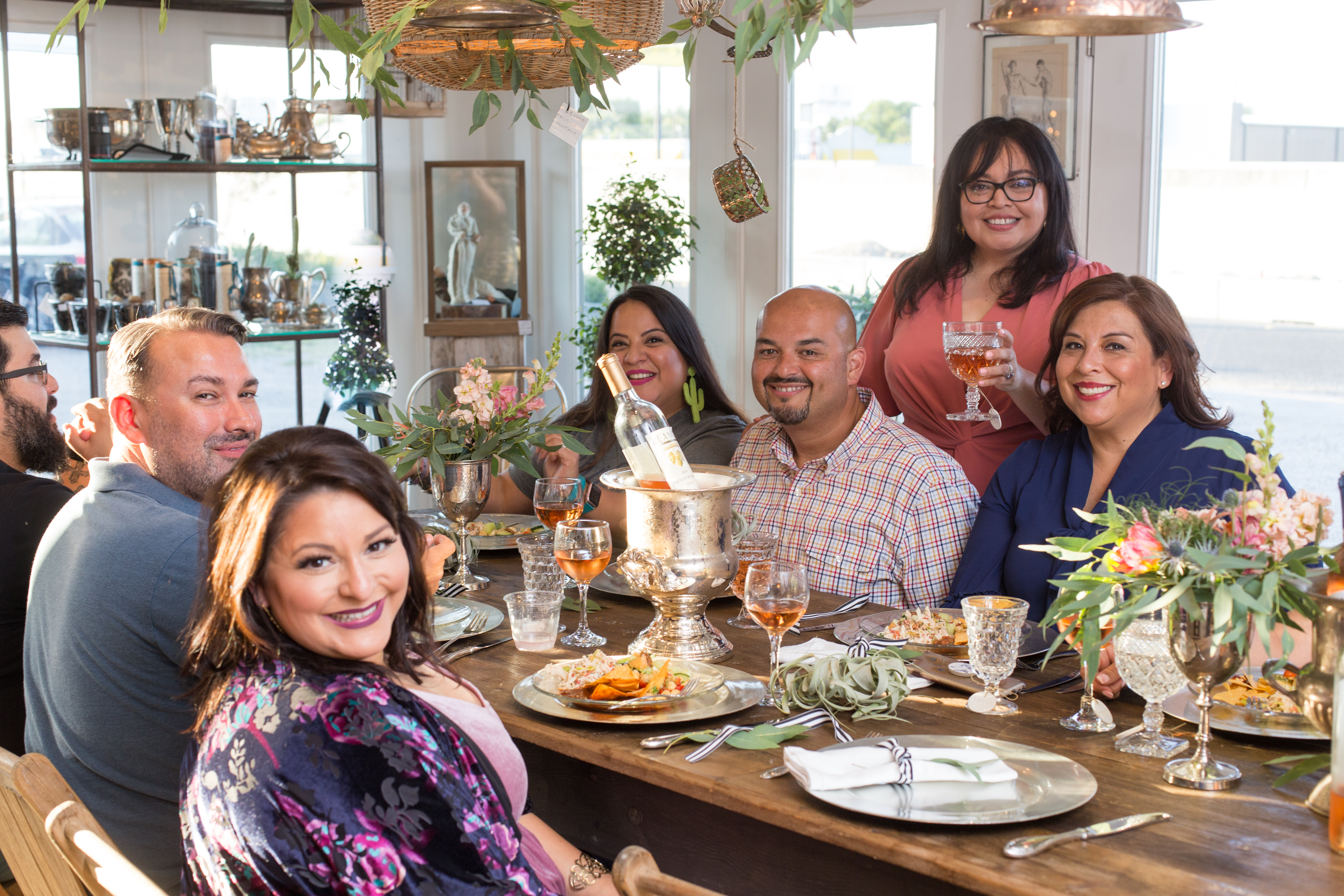 Vianney Rodriguez with Rosé dinner guests. Margarita Burgess, Omar Lopez, Elena Flores, Robert Coy, Alissa Pena and Gerald Flores.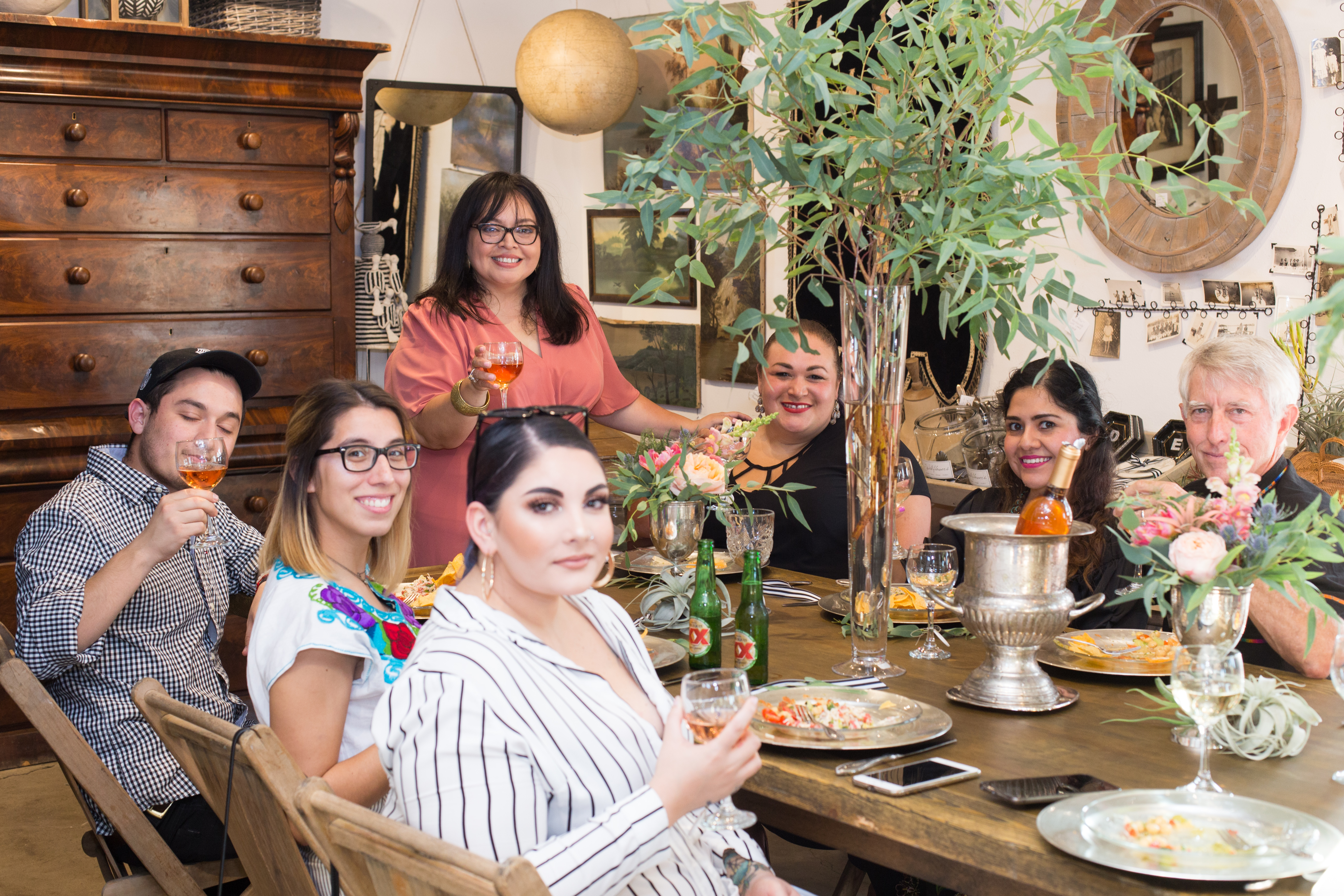 Vianney Rodriguez with Rosé dinner guests. Sandra Gonzalez, Monica Marie Garcia, Omar Arellano, Midori Allen and Jessica Mullan.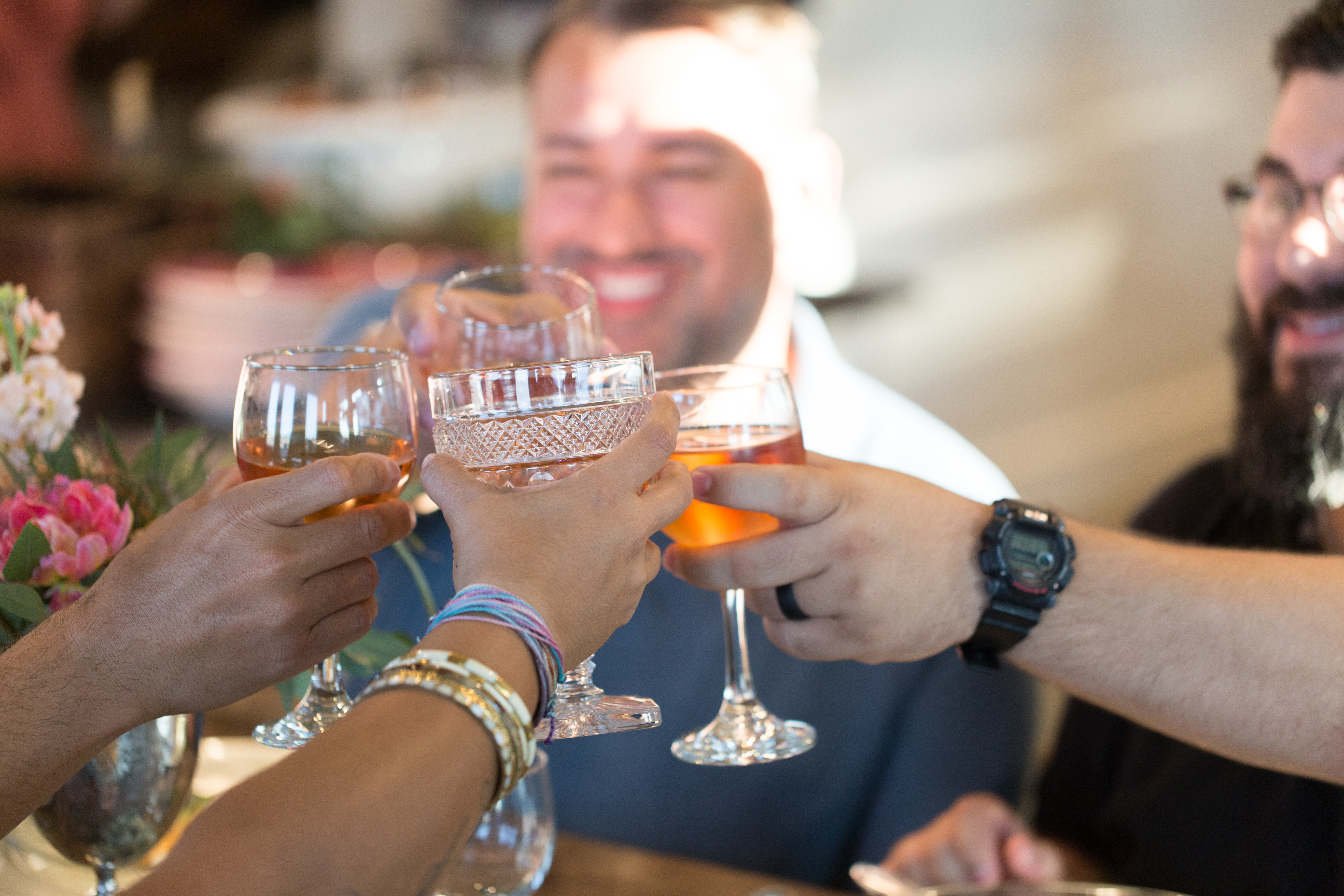 Cheers to Rosé.
We ended our evening on the sweetest note. Locally made desserts from Hamlin Bakery all made with Llano Rosé wine.
Rosé macarons, Hibiscus Rosé cake and cupcakes, were served in a Pine Belgium cabinet, pressed glass & crystal candlesticks, flower bouquets in vintage silver sugar bowls and creamers.