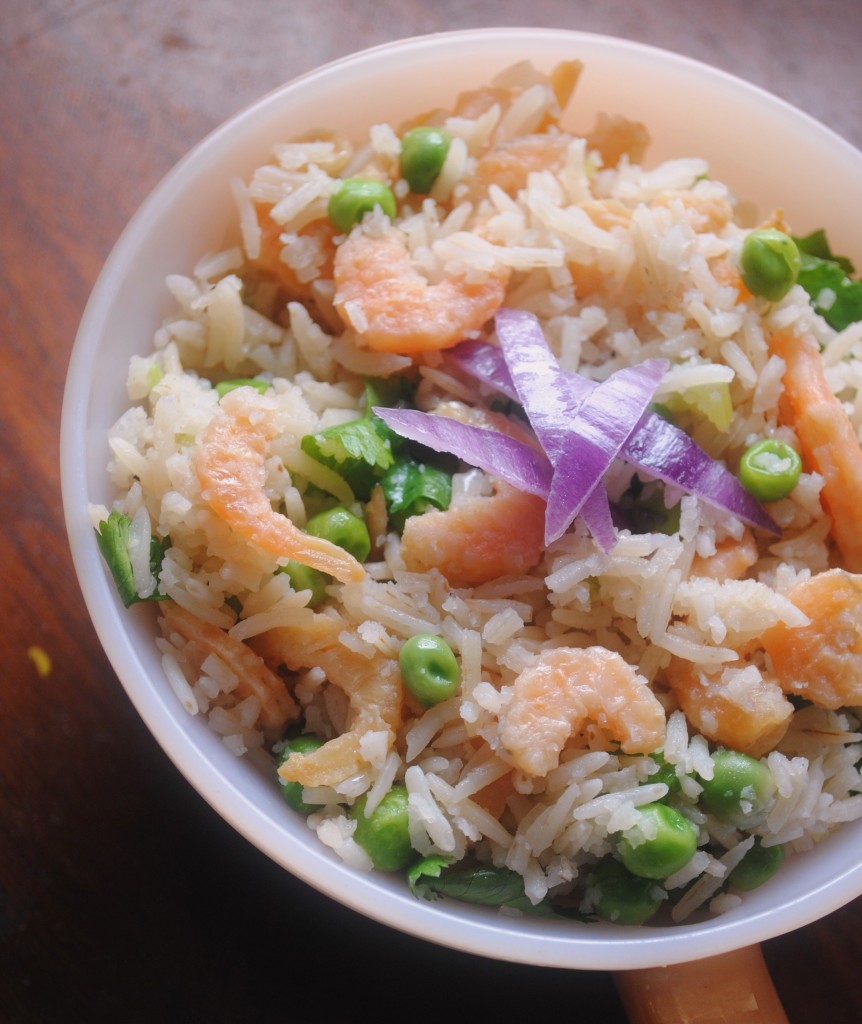 Arroz con Camarón Seco – Rice with Dried Shrimp
Nothing excites my 7 yr old daughter more than hotels and shrimp.  She loves weekend trips and even helps my husband chose the perfect place to lay her tiny head.  When we dine there had better be shrimp on the menu. Because a 7 yr old needs options: fried, with pasta, soup or how about stuffed she loves them all.
Last year when momo (grandma) presented her with a plate of rice studded with dried shrimp she was thrilled.  She gave me that look.  You know the look of please add this to our weekly dinner rotation and so I have.  Rice lightly toasted until golden brown swimming in vegetable stock and flavored with dried shrimp.  In this recipe I have added the flavors my girl enjoys, celery and peas, but adapt it to suit your cravings with carrots, zucchini or tomatoes.  Taste for seasoning as the shrimp are dried with salt which concentrates their flavor. I purchased my shrimp at my local fruit stand, but they can be found in any Latino or Asian market.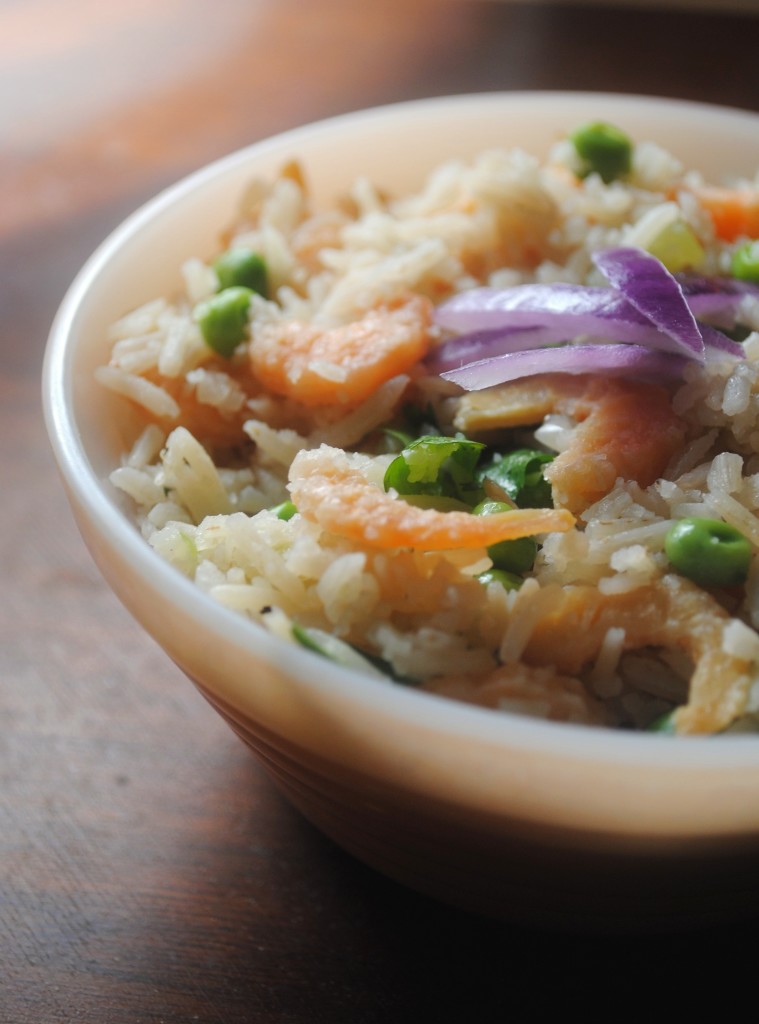 Dried shrimp are available in various sizes and are used to make caldos (soups), broth, shrimp patties, filling for tamales and can be grinded and added to salsas, moles and soups.  I buy several packages and keep them in the freezer along with my chiles. Dried shrimp is also sold ground to a fine powder (camarón molido).  I have purchased this powder at my local tienda, but I prefer the whole shrimp as I can soak or rinse the shrimp to remove excess salt.  The powder I find can sometimes be over powering in flavor.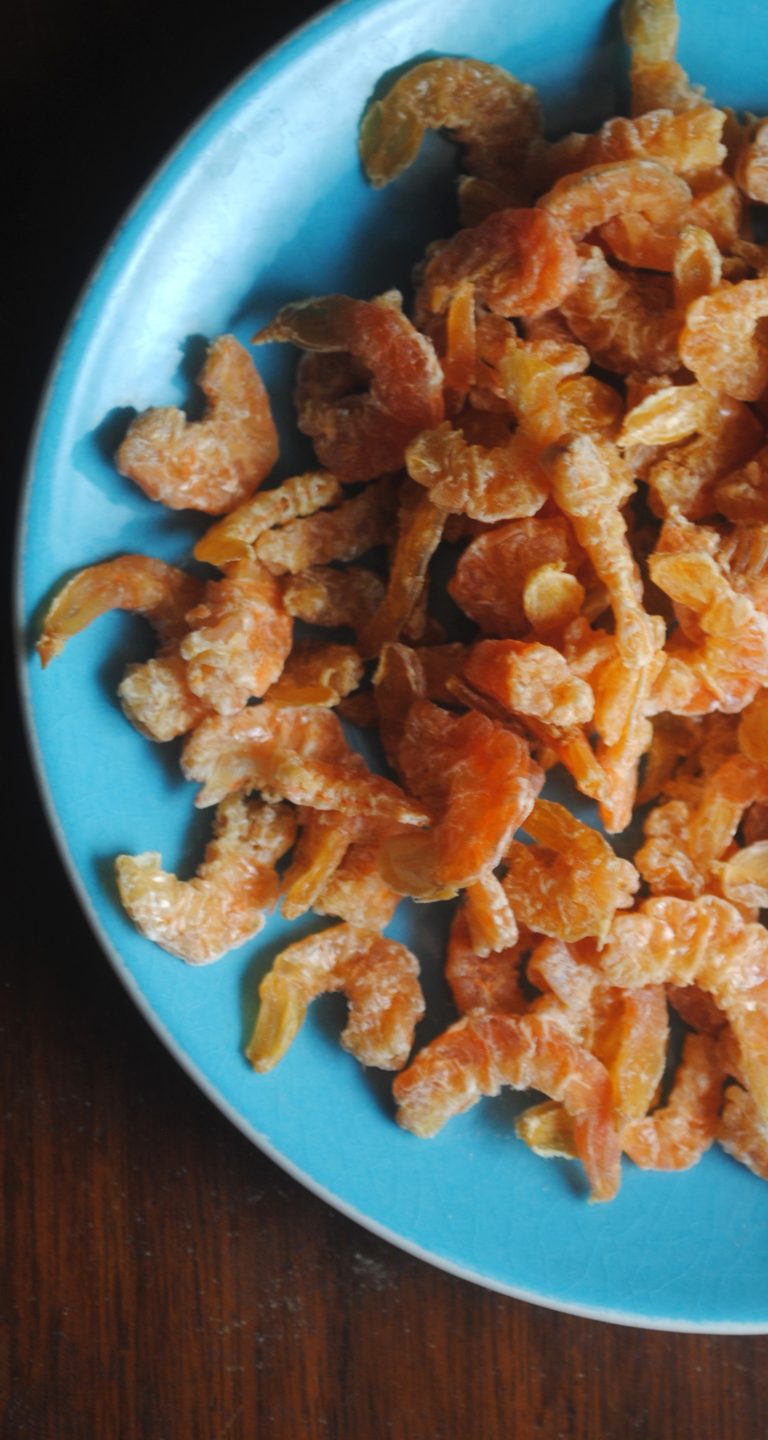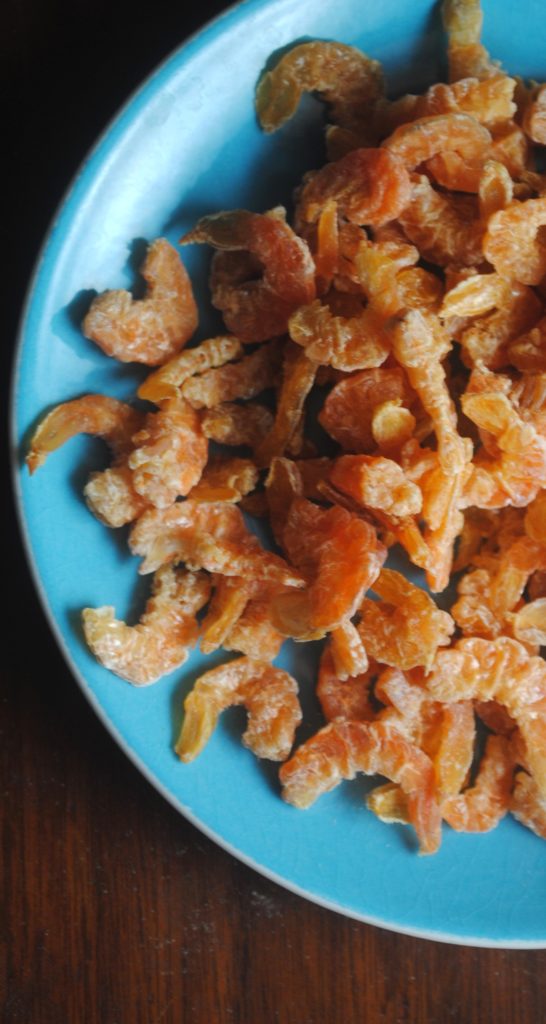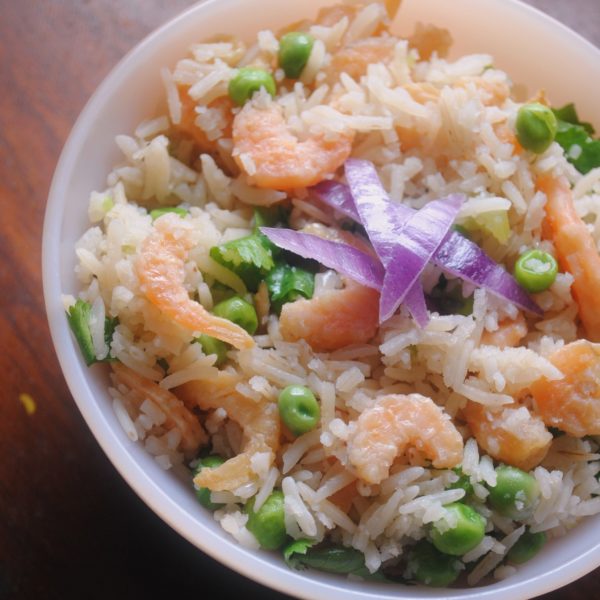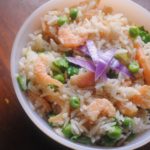 Arroz con Camarón Seco
Ingredients
1

cup

rice

8

oz

dried shrimp

1/2

small onion

finely chopped

2

clove

garlic

finely chopped

1/4

cup

oil

3

cups

vegetable or fish stock

2

medium celery stalks

diced

½

cup

frozen peas

1/2

cup

chopped cilantro

Salt

pepper
Instructions
In a large heavy saucepan, heat the oil over medium high heat.

Add the rice and cook, stirring occasionally, until the rice turns a light golden color, about 10 minutes.

Add the onion, celery and garlic and continue to stir for 6 to 8 minutes. Add the vegetable or fish stock.

Stir in the dried shrimp and reduce the heat to medium low. Cook the rice uncovered for about 5 minutes, taste for seasoning.

Add salt if needed and pepper. Continue to cook undisturbed until almost all of the broth has evaporated and little air holes form in the surface.

Add the frozen peas cover with a lid, reduce the heat to very low, and cook for 5 minutes. Remove from the heat set aside until ready to serve add cilantro and lightly fluff. Serve.