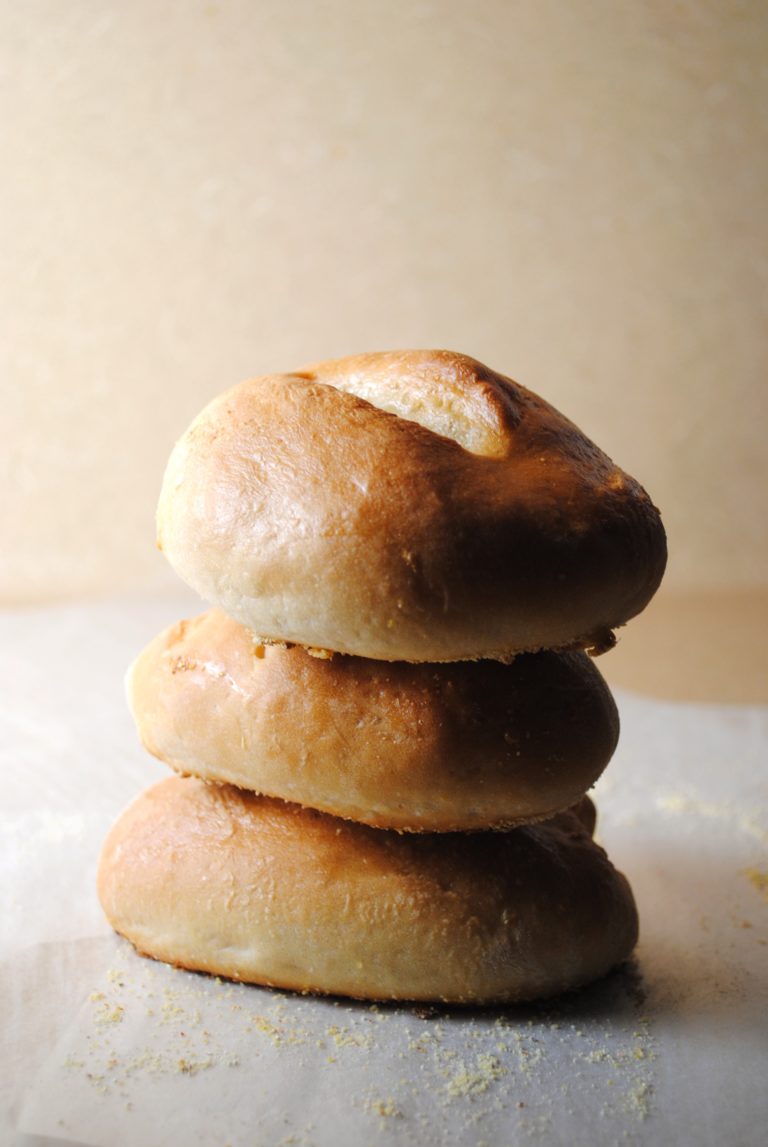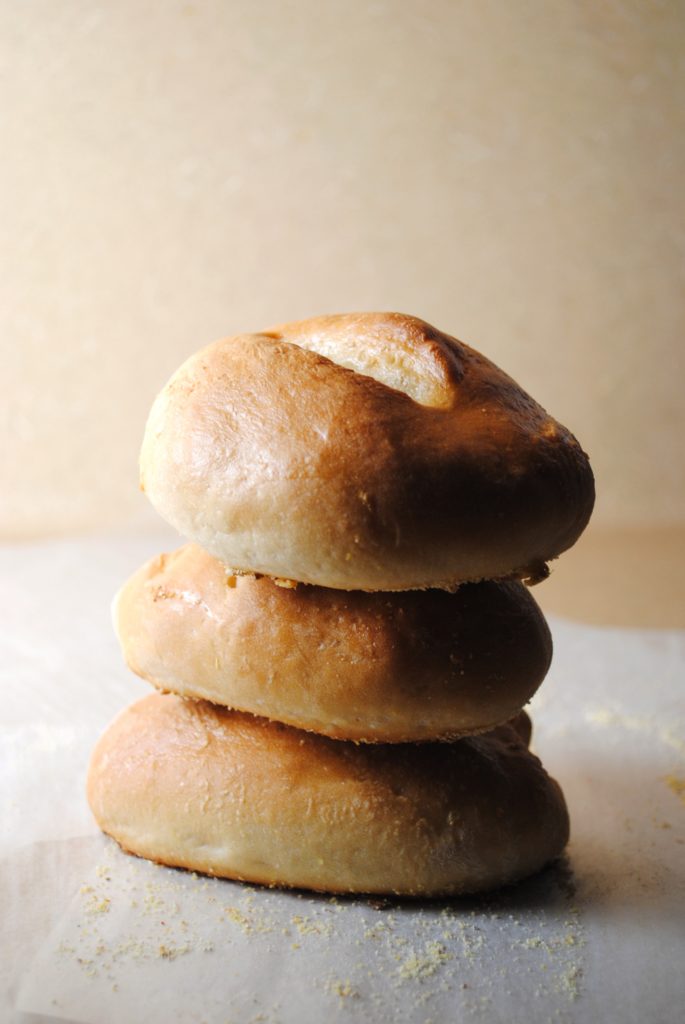 On December 12 millions will gather for processions, prayer, song, dance and community to celebrate La Reina de Mexico (The Queen of Mexico) on her feast day.  The Celebration of the Virgin Mary begins on December 3 and ends on her dedicated day the December 12. 
This day is set aside to honor the day she appeared on Tepeyac the pre hispanic site of the temple Tontanslin where her imaged appeared on Juan Diego's tilma (cloak) as he consulted with the Bishop Zumárraga.
Every year on this day my mom and I arrive to mass service at 4am.  The day begins with Las Mananitas to the Virgin Mary and services follow.  After services we head off to the pandaeria (bakery) to buy fresh bolillos then head home for a hearty breakfast.
This celebration will continue all day until the evening.  The finale, where the community gathers downtown and the youth including my niece leads the procession to the Cathedral with the Matachine dancers for the final service.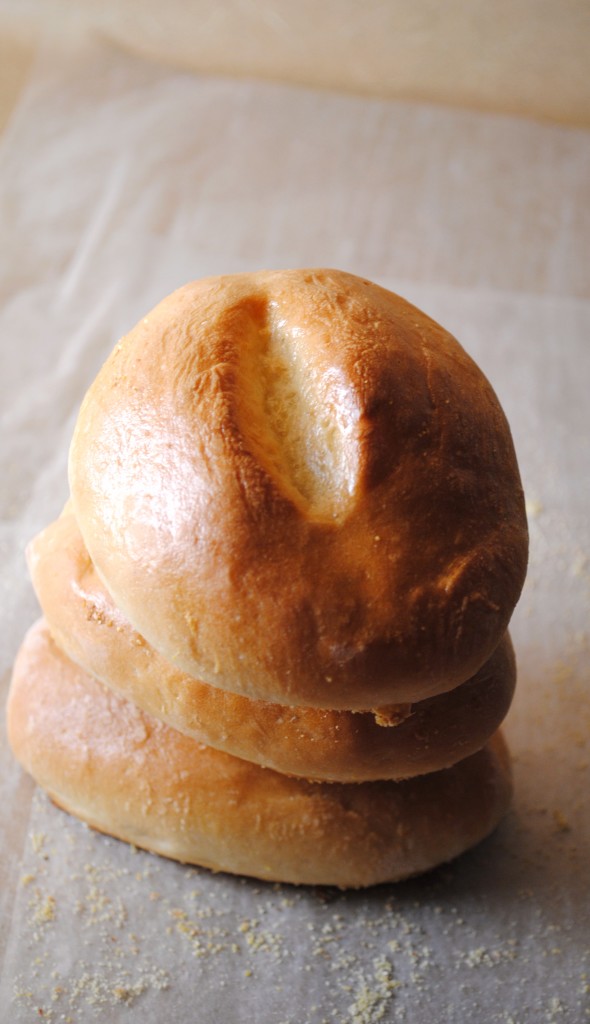 On this busy day we often make a quick mollete or torta with our bolillos for lunch. In the quietness of our lunch my mom shares with me how her family celebrated this day in Mexico.  She speaks of how her family along with many of the town walked to the nearest shrine to celebrate. They would spend the entire day at church meeting friends and family along the way.
My grandmother never worried about what she would feed her five children or any family member who joined their celebration. On the morning of the celebration she would stop and pick up fresh bolillos to the trip, knowing along the route she would find vendors selling fresh queso fresco, pollo rostizado or aguacates. These stories are some of my most treasured memories. I am overjoyed that my girls now have the honor to spend this celebration with their grandmother and bolillos.
Bolillos are small crusty loaves that are used in Mexico to make tortas, molletes or served alongside the daily meal.  Bolillos can be purchased in every corner in Mexico and now can be found relatively anywhere.  They are easy to make, little fuss and taste like heaven warm from the oven slathered with butter.  A simple roll that has left an enormous impact on my life. Enjoy!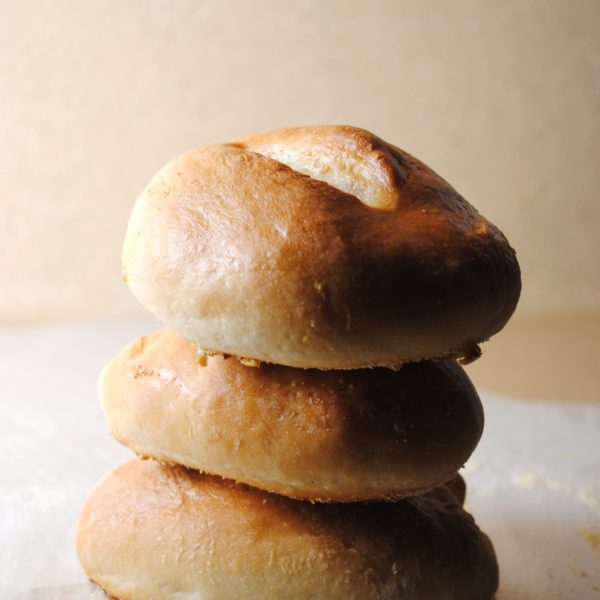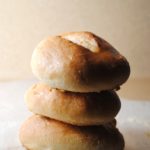 Bolillos
Ingredients
4

cups

flour

1

pkg active dry yeast

¾

tsp

salt

1

tbsp

sugar

1 ½

cup

warm water

1

tbsp

milk

1

egg white

Cornmeal
Instructions
In your stand mixer or large bowl combine 1 ½ cups flour, yeast, sugar, and salt and warm water.

Beat on low to medium speed 30 second to combine ingredients. Scrape down side of bowl.

Turn up mixer speed to high and beat for 3 minutes. Add remaining flour and mix on low until most of the flour is incorporated.

Turn out onto lightly floured surface and knead in remaining flour. Continue to knead dough until smooth about 7 minutes.

Lightly grease your mixer bowl. Shape dough into ball and place in bowl, turning once to grease both surfaces.

Cover, let rise in a warm place until doubled in size about 1 hour to 1 ½

Preheat oven to 375 degrees.

Lightly grease baking sheets and sprinkle with cornmeal.

Turn out dough to lightly floured surface, punch down and divide into 10 equal portions with knife.

Shape each piece and pull ends under. Place on baking sheets and using a sharp knife cut a slit about ¼ inch along center of each bolillo.

Combine milk and egg white and milk. Brush tops and sides of each bolillo.

Bake bolillos for 15 minutes. Remove from oven and brush again with egg wash. Return to oven and continue to bake another 12-15 minutes until rolls are lightly golden.