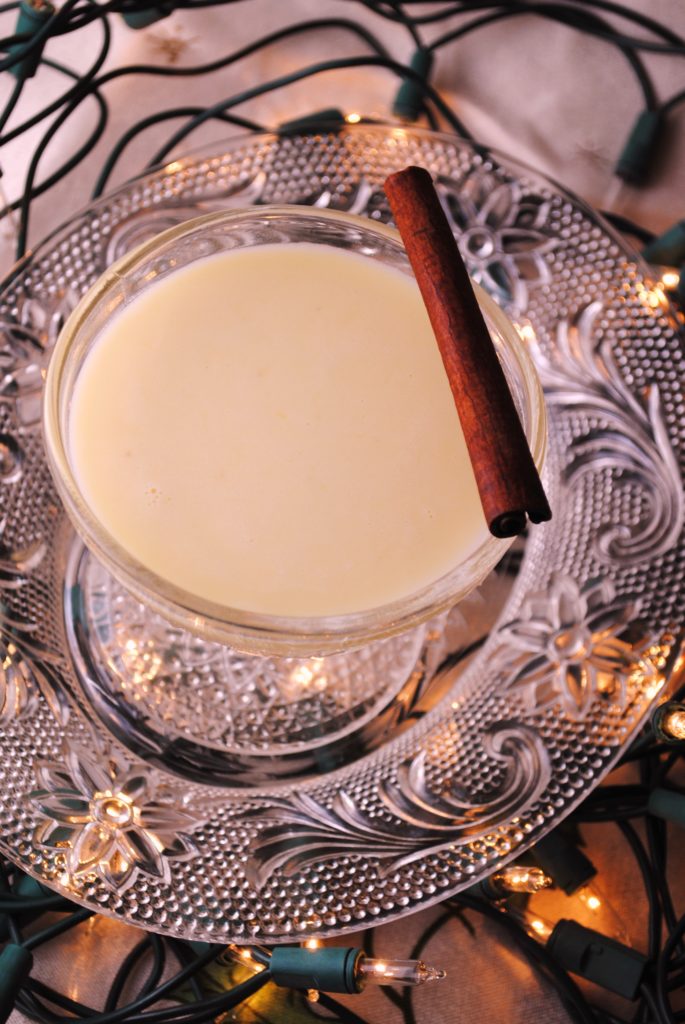 Rompope is the Mexican version of eggnog, spiked with rum. This creamy egg based drink is often served during the Christmas season for Las Posadas.  My mom loves Rompope and always made sure to purchase extra bottles for the Holiday season with every trip we made to Mexico.  Mi abuelita loves to sip Rompope on chilly evenings spent chatting on her porch.  It never feels quite like Christmas until we have our first sip of Rompope.
Rompope originated in Puebla, Mexico in the 1600's at the Convento de Santa Clara.  The nuns prepared Rompope to welcome guests to the convent.  The nuns appealed to the Mother Superior and soon began making Rompope daily. With the rising popularity the nuns began to bottle the Rompope to raise money for the convent.  The love for Rompope quickly spread throughout Mexico with each region creating new variations.  Flavors include chocolate, vanilla, pine nuts, almonds or cinnamon.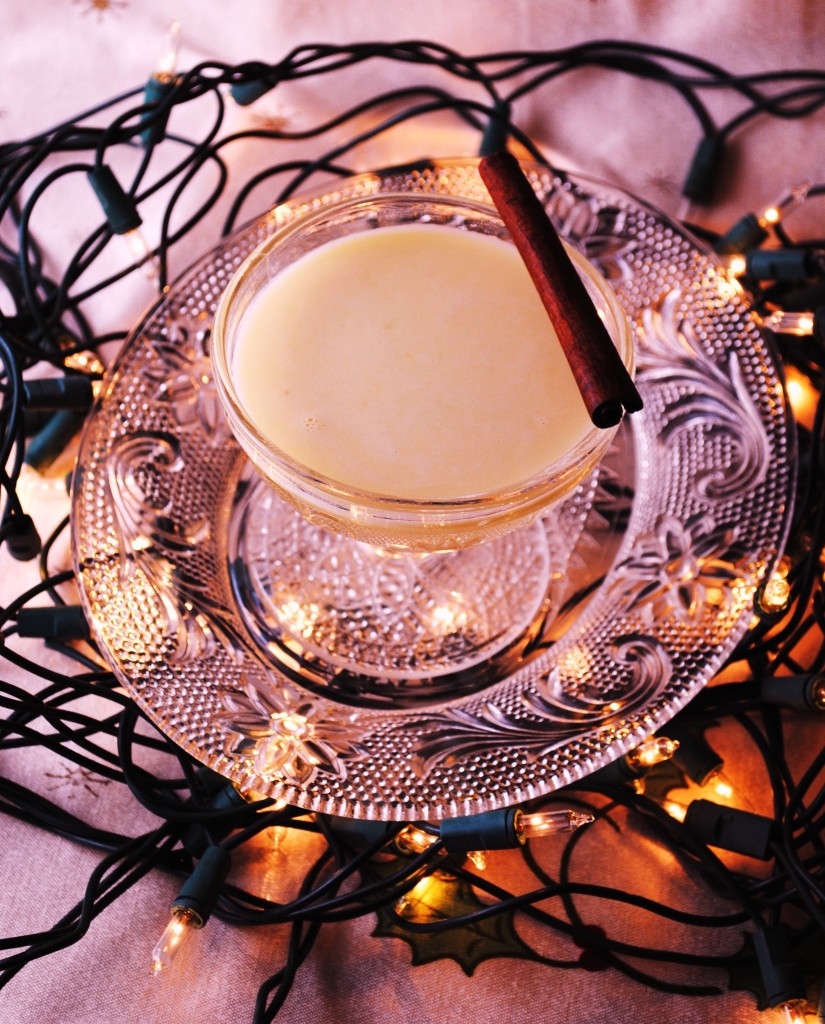 In Mexico Rompope is enjoyed throughout the year.  Rompope is drizzled over raspas, made into gelatina, ice cream, paletas or served with fruit.  You can find a pre made mix in your local grocery store, but why bother? This recipe from Fany Gerson is very easy and the results are amazing. Make sure to make an extra batch to add to your next Tres Leches cake. Enjoy!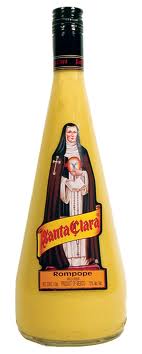 My mom stashed her Rompope bottles in the kitchen cabinets over the fridge.  When visiting her for Thanksgiving she pulled out a bottle to ask if we wanted a sip.  This is one of Mexico's most popular brands.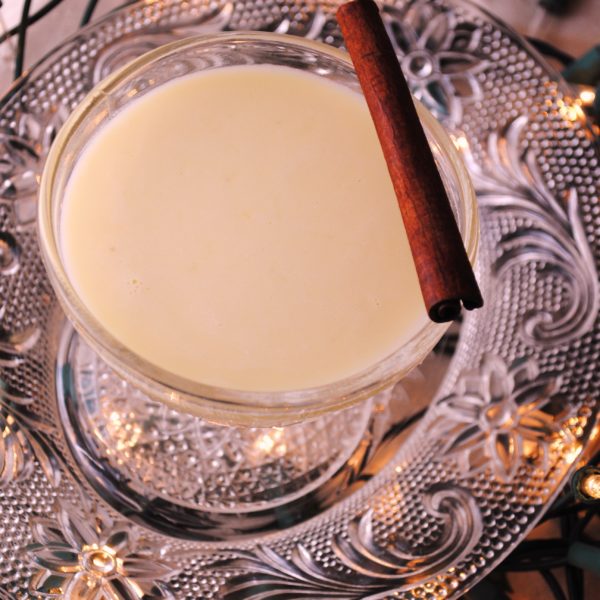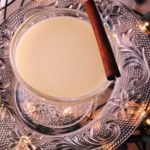 Rompope Mexican Eggnog
recipe adapted from My Sweet Mexico by Fany Gerson
Ingredients
1

quart

milk

1

cup

sugar

Pinch

of baking soda

1

3inch piece canela

8

egg yolks

½

cup

dark rum or brandy

1

tsp

pure vanilla extract

optional
Instructions
Combine milk, sugar, baking soda, and canela in a large pot and bring to a boil over medium-high heat.

Decrease the heat and cook for 30 minutes at a soft boil; it will reduce to about 3 cups. In a heatproof bowl, whisk the eggs yolks lightly by hand and slowly pour in 1 cup of the hot milk mixture, whisking continuously.

Return the mixture to the pot and cook over low heat, stirring often until the mixture has thickened slightly and resembles the consistency of half- and- half, 5 to 7 minutes.

Remove from the heat and immediately pour into a bowl placed in an ice bath to chill.

Discard the canela and gently whisk in the rum and vanilla.

Chill completely before serving.
Love Fany? We do! Here's two of our favorite recipes from Fany