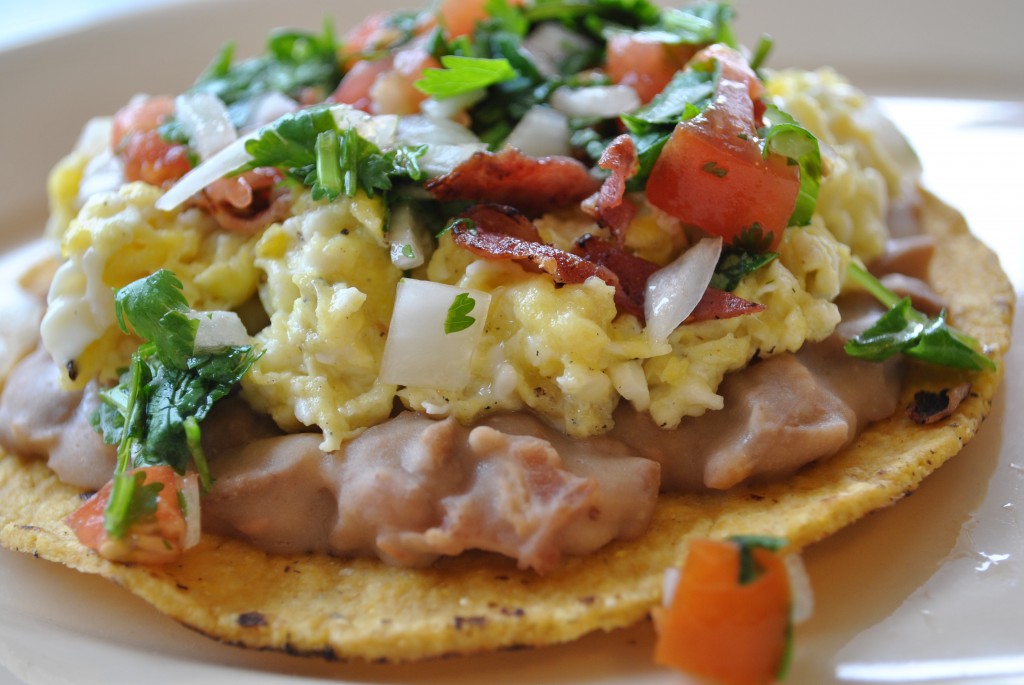 Breakfast for Dinner!!
This is one of the greatest ideas ever brought to the table.  Obviously, a terrific mom invented this idea.  Breakfast is one of my favorite meals so; I get a little giddy when my kids ask for breakfast for dinner.
I'm in.  Breakfast tostadas are hearty, easy and adaptable to every taste bud.
Spread a layer of refried beans over you tostada and top with the flavors of your choice.  Pico de gallo is a must on my tostada for heat, while my girls love cheesy eggs.  Hubby goes overboard with the toppings resulting in a messy first bite, ah men. Enjoy!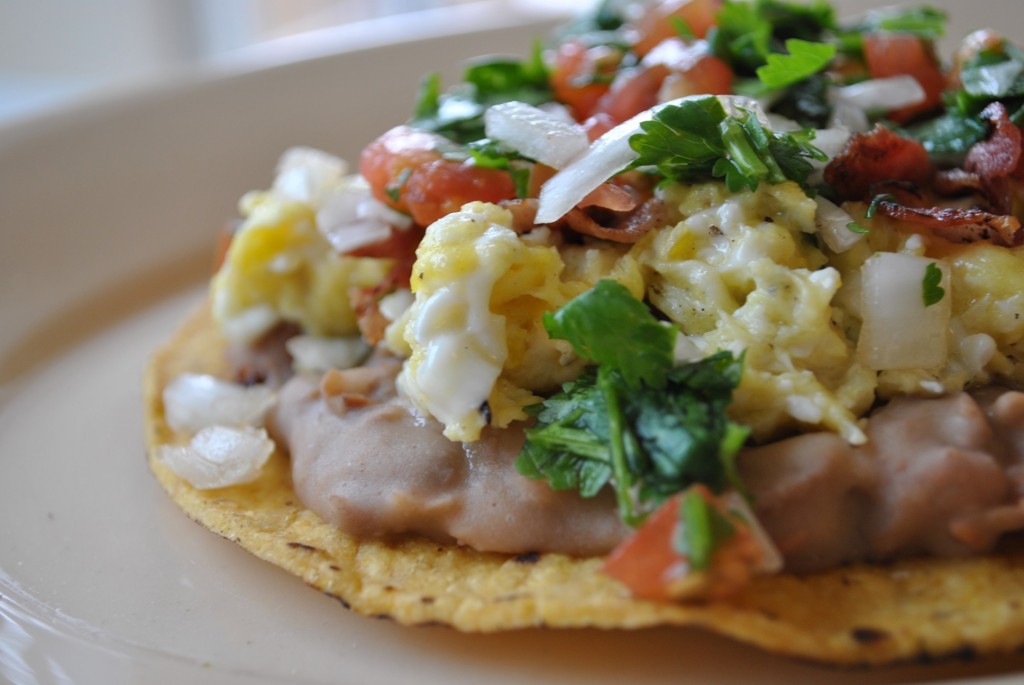 This is a no recipe meal, don't you love that? But here are  some suggestions..
Refried beans
Fried or scrambled eggs
Bacon
Sausage
Chorizo
Pico de  gallo
Salsa fresca
Cheese
Avocado slices
Crave more breakfast for dinner why not try?