Broccoli cheese rice casserole is a perfect side dish to any weeknight meal. Popular in the '70s, this casserole dish is still beloved after all these years. Today I am excited to partner with Mahatma® Rice to share with you a recipe to enjoy with the whole family.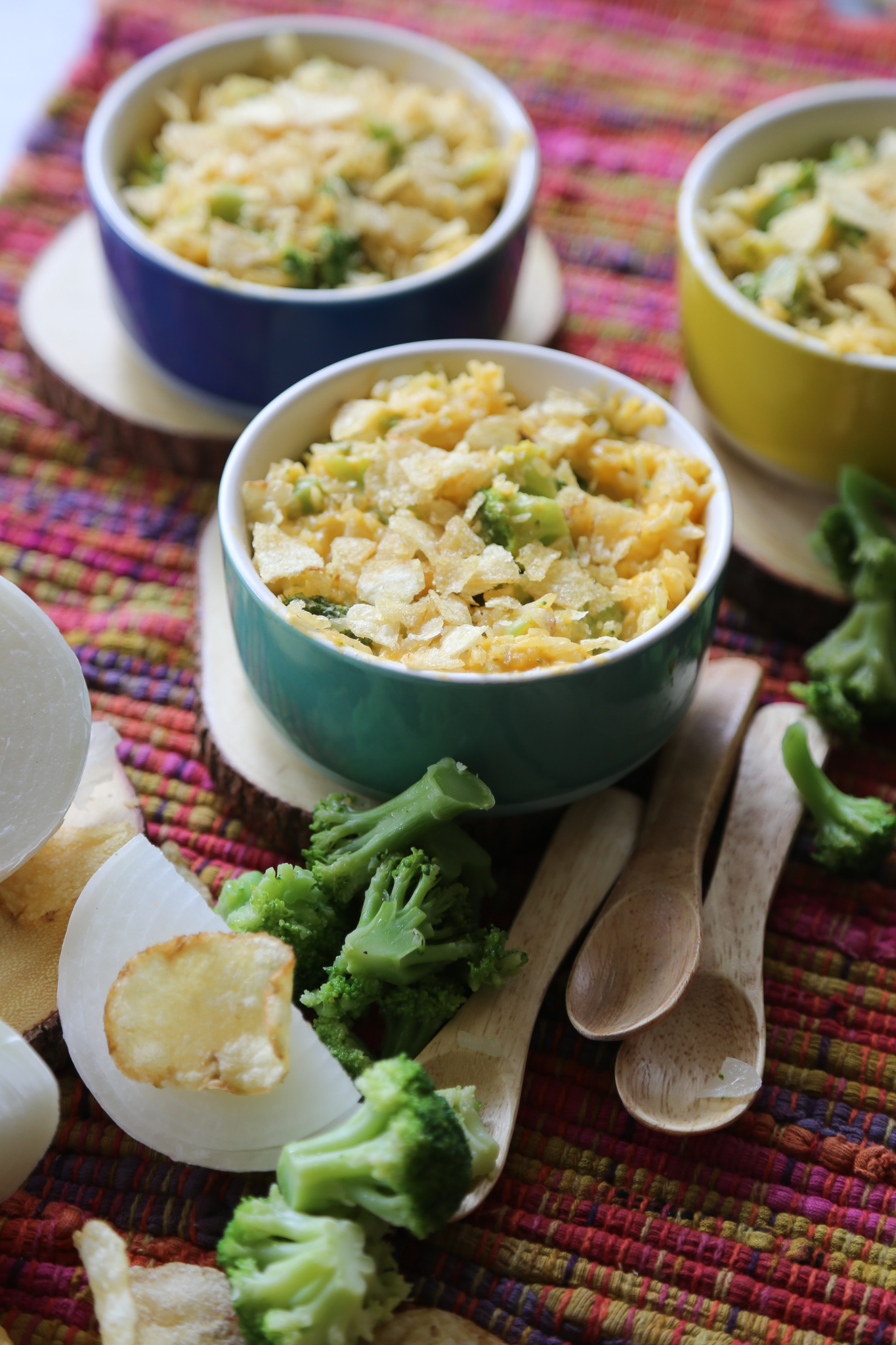 My abuelitos moved from Matamoros, Mexico to Brownsville, Texas in the early '70s. They moved into a tiny home with their 5 children and quickly integrated themselves within their new neighborhood. My abuelito would help his neighbor with their car maintenance, or build a fence, while my abuelita had the wives over for coffee. 
For their first Thanksgiving in Texas, my abuelita had no idea what to make, as Mexico did not celebrate Thanksgiving. She asked her neighbor who gave her a few magazine clippings to help her plan her first Thanksgiving.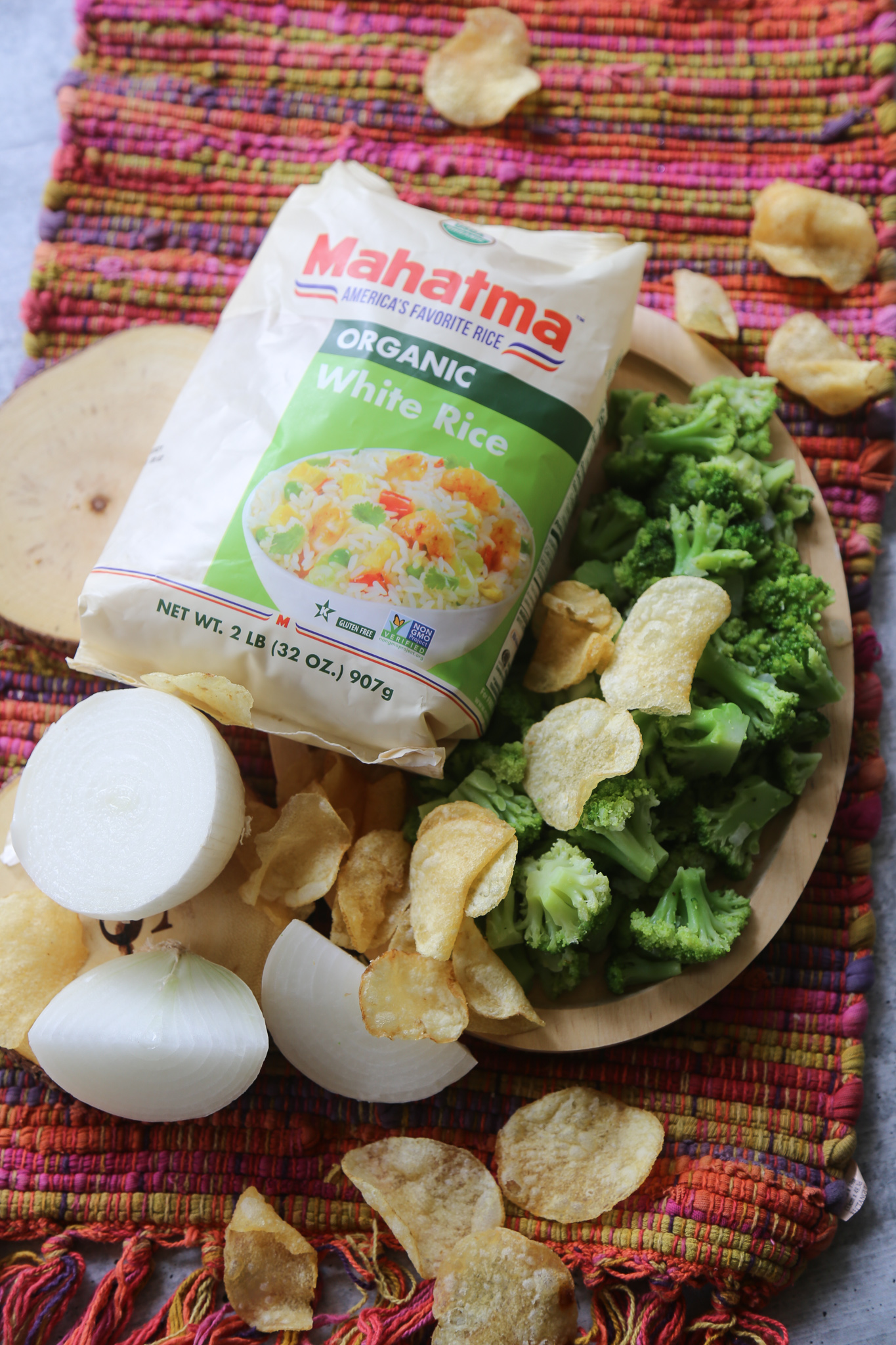 Her first Thanksgiving in Texas, my abuelita made broccoli cheese rice casserole. Her children loved this cheesy casserole and asked her to make it the following Thanksgiving, she did and every Thanksgiving after. My mami continued this tradition and cooked every recipe my abuelita made on her first Thanksgiving in Texas as a reminder that her parents took a leap of faith to give their children a better future here in America.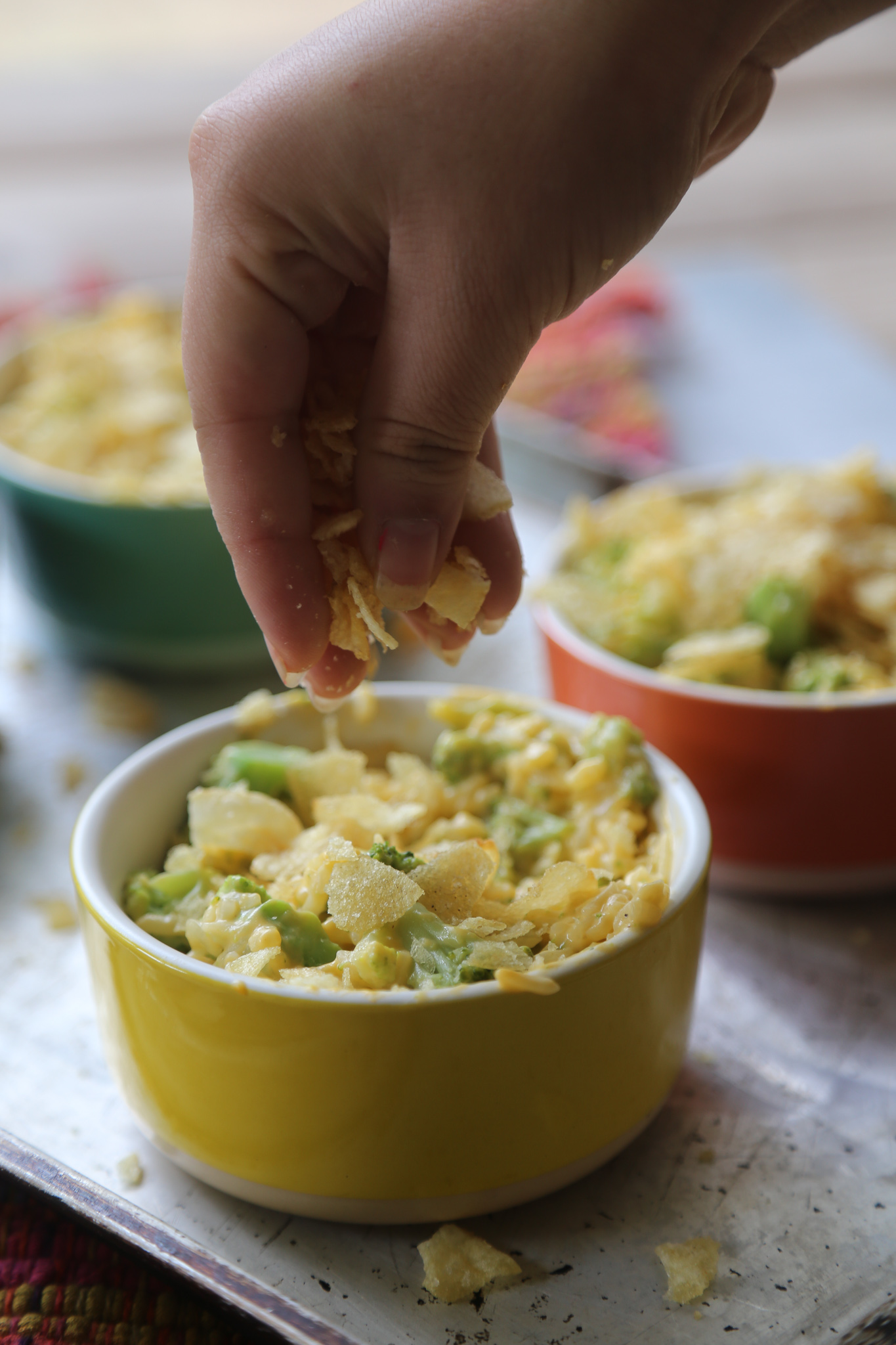 I grew up on broccoli cheese rice casserole. This side dish is so much more than a casserole, it's a familial nod to our Tejana roots. I now have taken over hosting our family's Thanksgiving dinner – and por supuesto – broccoli cheese rice casserole is front and center on our Thanksgiving table. My kids love it, they help me make it every year and I am confident this tradition will continue. 
I'm excited to announce that Mahatma has asked me to be a brand ambassador to share all the yummies of rice and I'm having the best time sharing rice recipes.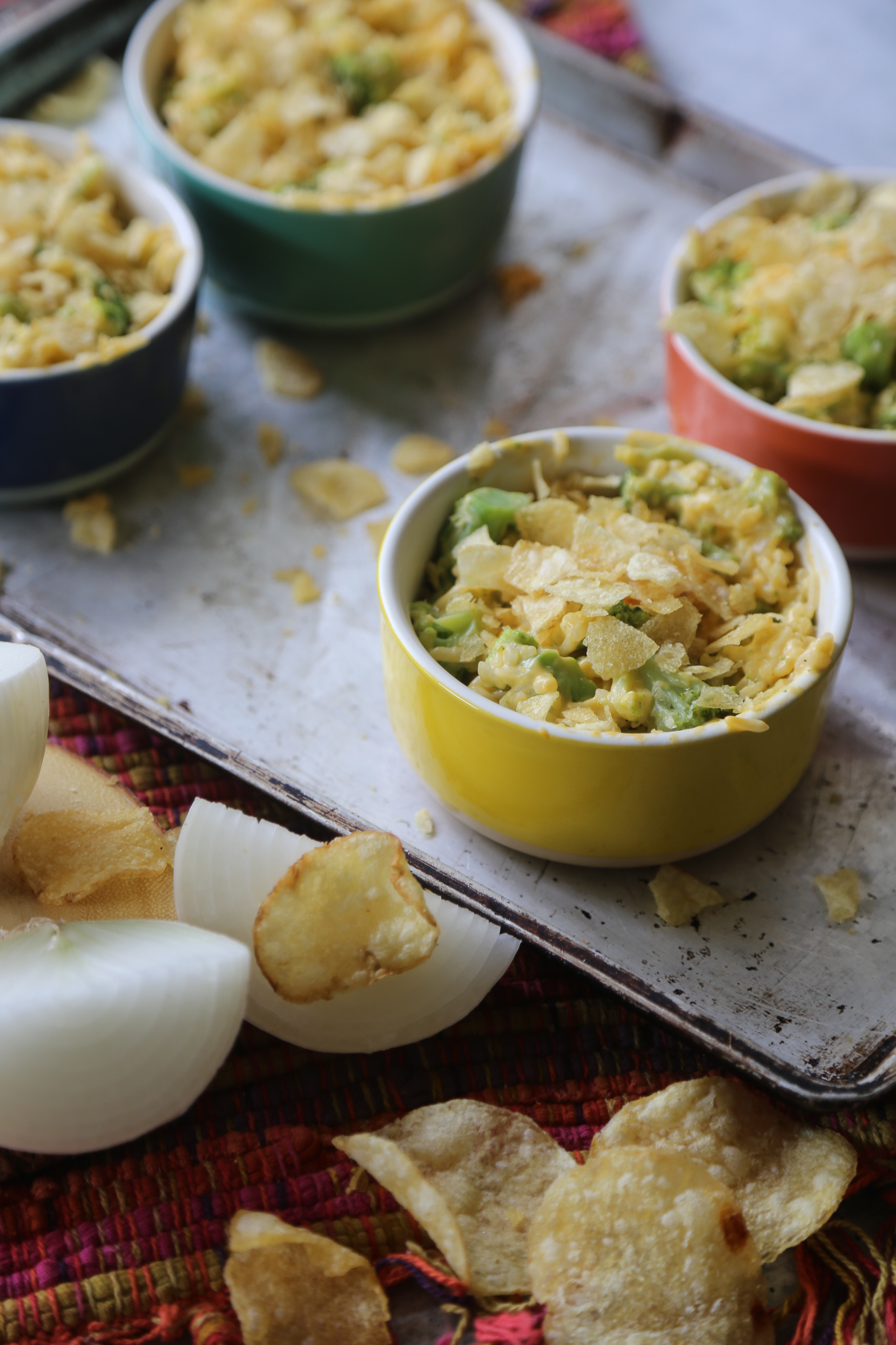 So far, I have shared: creamy arroz verde, nopalitos con arroz y pollo, and albondigas, all made with Mahatma rice.  
Mahatma is America's favorite long grain rice. For over 93 years, Riviana Foods Inc. has been packaging and marketing rice for the U.S. consumer. Known for its consistent high quality, Mahatma rice is the preferred brand among many families. Mahatma rice is available in a variety of sizes from 1lb. to 20lb. bags. It's easy to prepare, economical, versatile, and a healthy complement to any meal.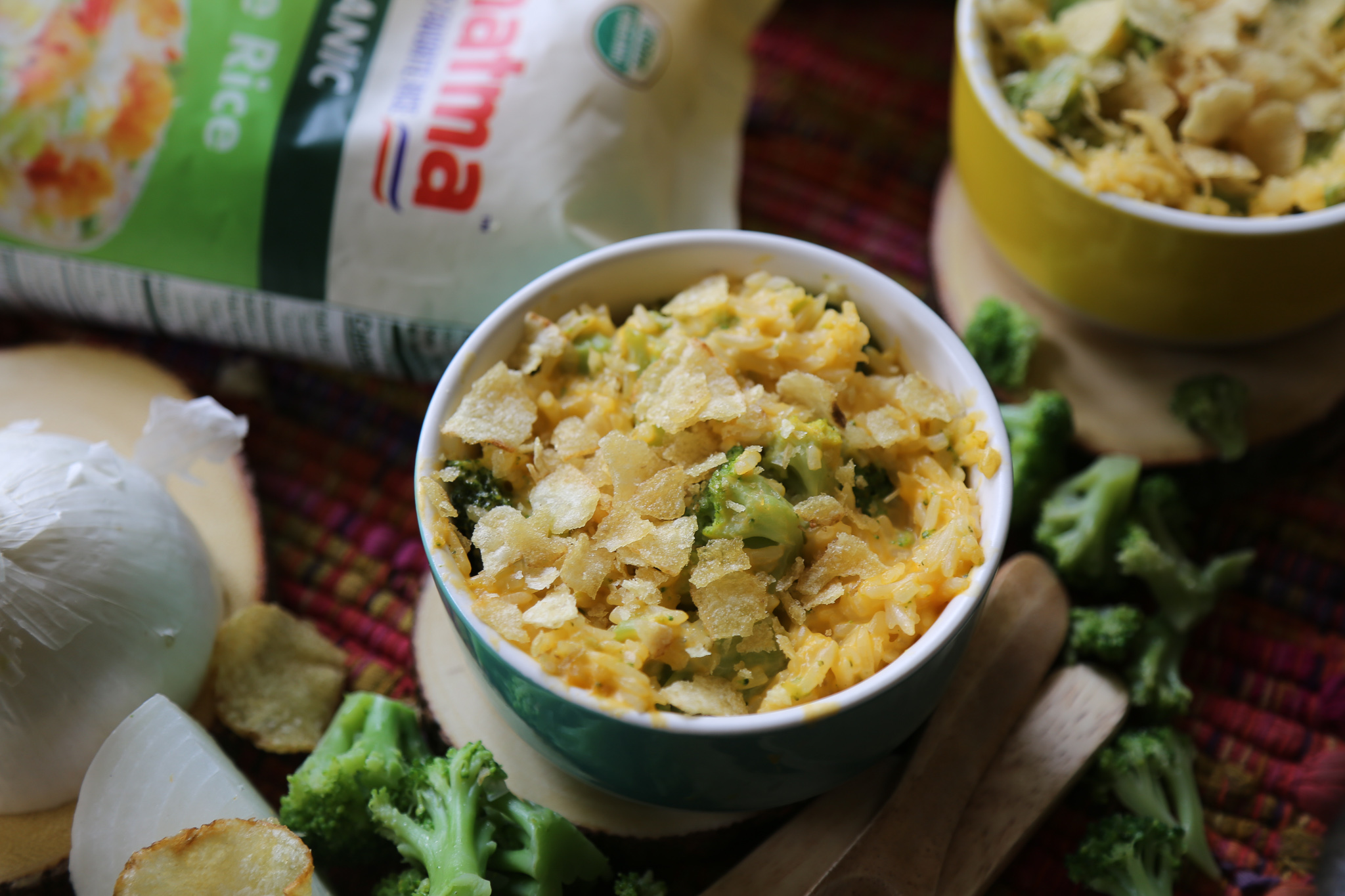 Mahatma rice is grown in the U.S.A. and is kosher approved. Families can trust Mahatma to cook into fluffy white rice. Mahatma rice is naturally sodium-free, cholesterol-free, and fat-free.
The Mahatma brand of rice was introduced in 1932. Having many of the table characteristics of the Indian Patna variety, it was named "Mahatma," which means "outstanding" or "superior" in character.
Find more tasty recipes at https://www.mahatmarice.com/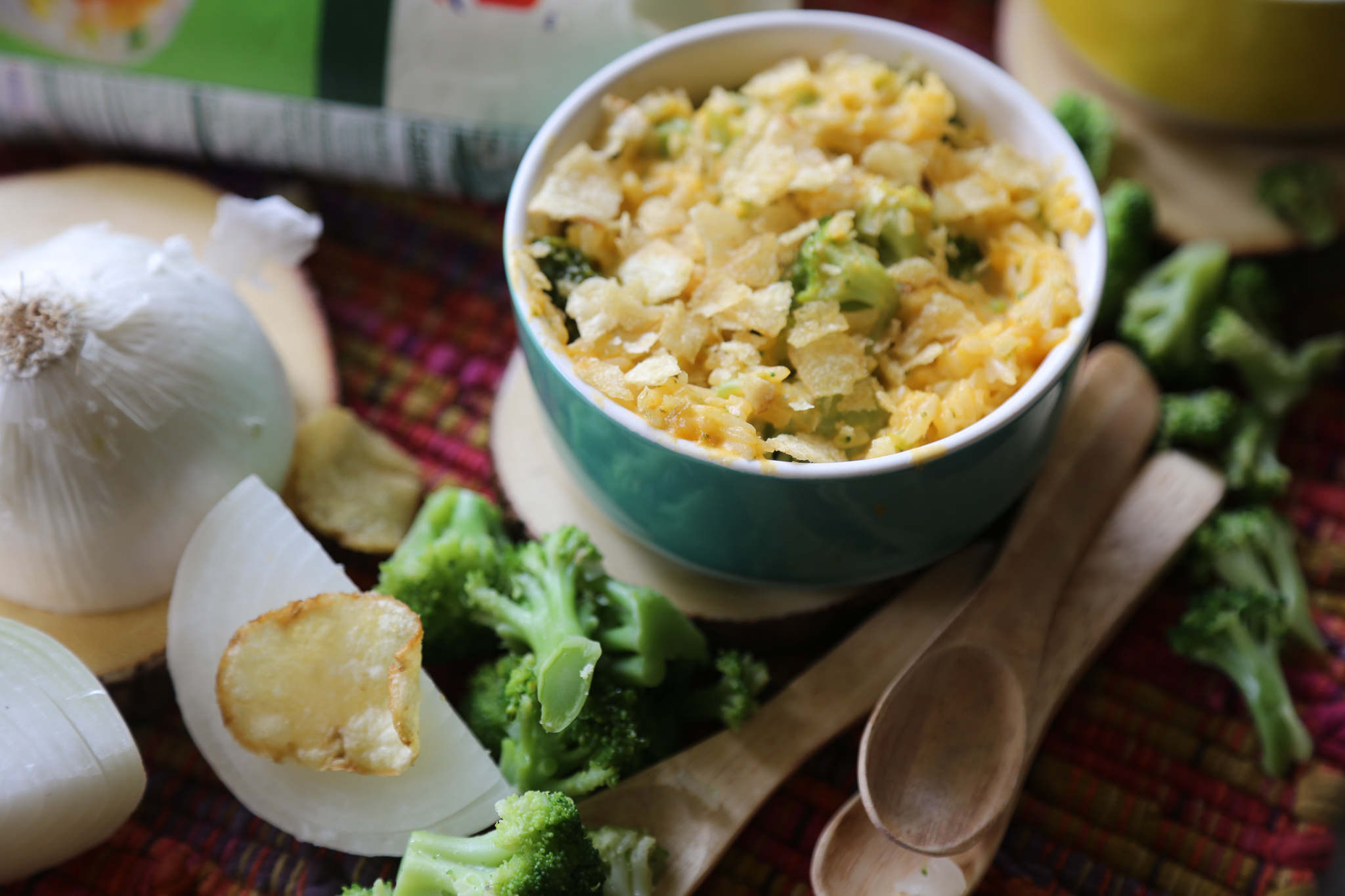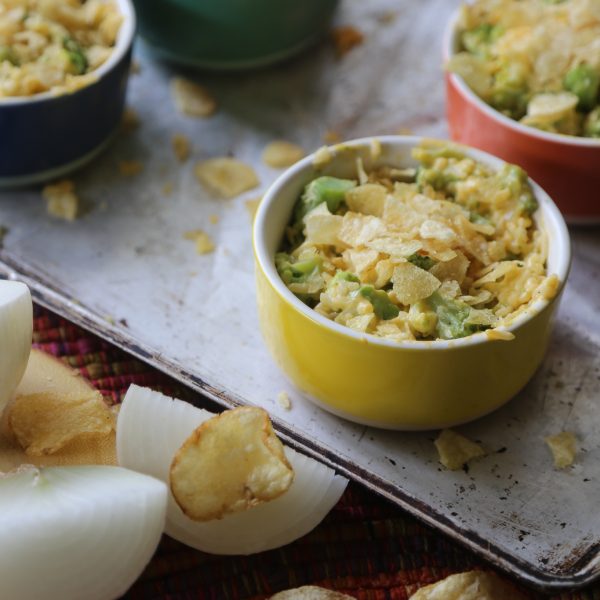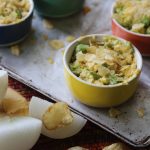 Broccoli & Cheese Rice Casserole
Broccoli cheese rice casserole is a perfect side dish to any weeknight meal. Popular in the '70s, this casserole dish is still beloved after all these years.
Ingredients
1 ½

cups

white rice

I recommend Mahatma Rice

½

cup

1 stick unsalted butter

1

medium white onion

chopped

4

cups

fresh broccoli

large stems removed and broken into small pieces

1

10.5 ounce can cream of chicken soup

8

ounces

Velveeta cheese

½

cup

milk

?

cup

crushed potato chips
Instructions
Preheat oven to 350°F. Lightly spray 8 ramekins with non-stick cooking spray.

For rice: Bring 2 cups of water to a boil in a 2-quart heavy saucepan. Stir in 1 cup rice. Cover, reduce heat and simmer for 20 minutes or until all water is absorbed.

In a large skillet melt butter over medium-high heat. Add onion and broccoli and cook until onion is soft and translucent. Reduce heat, stir in soup, cheese and milk, and cook until all the cheese has melted, stirring throughout. Remove from heat and stir in cooked rice. Spoon into ramekins and place on baking sheet. Crumble potato chips over the top of each ramekin. Bake for 30 minutes. Serve warm.