Marigold – Cempasuchitl, the Aztec term for "marigolds," – aroma helps lure a spirit back from the land of the dead on Dia de Los Muertos is also an ornamental flower with countless skin cosmetic benefits that are great for cooking and drinking!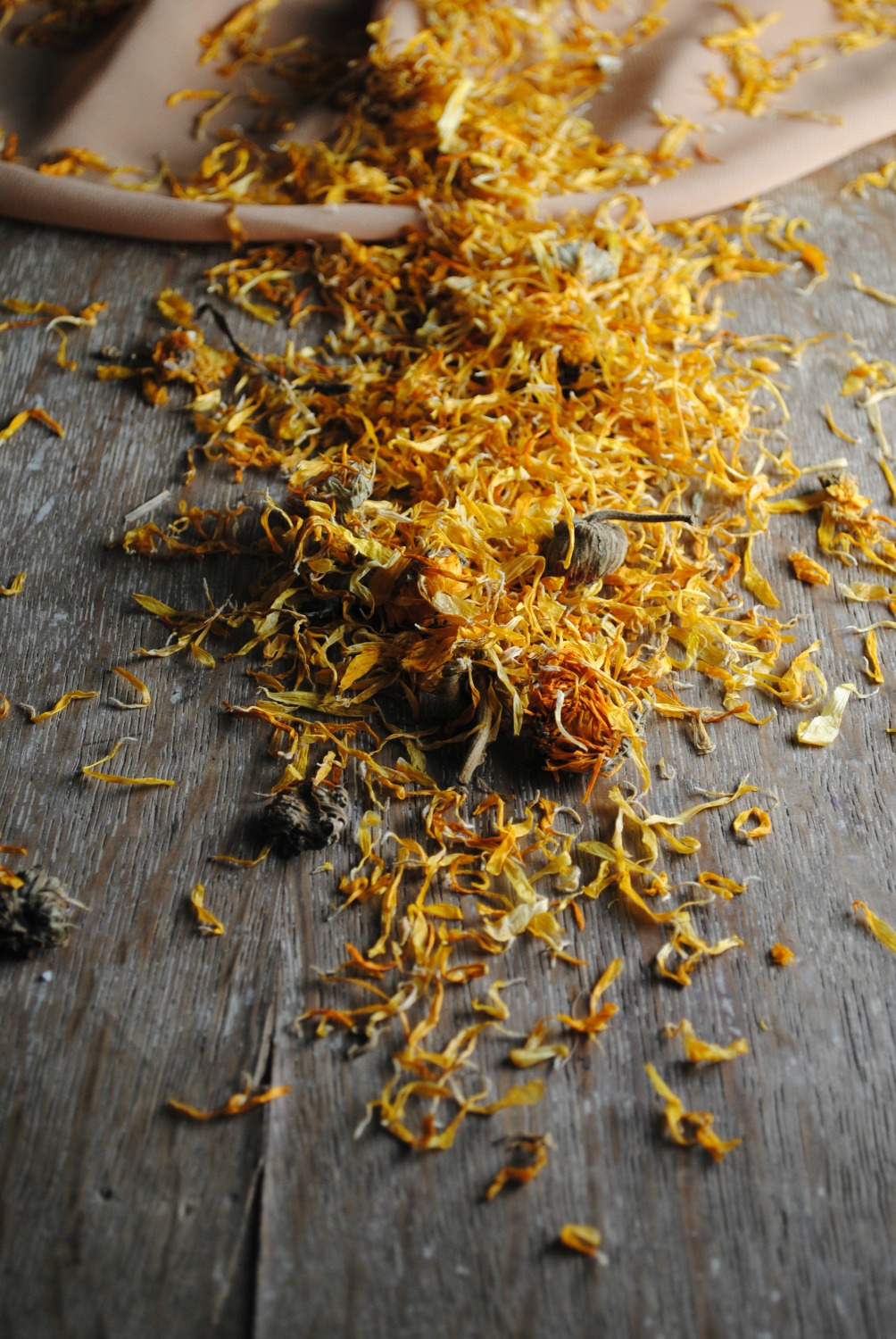 What are Marigolds
Marigold the beautiful golden or orange color flower that's not just pretty to look at but also known for its benefits in the garden as a repellent to unwanted bugs.  Additionally, marigold is also used in countless cosmetics as an ointment for its skin benefits and as a perfume ingredient.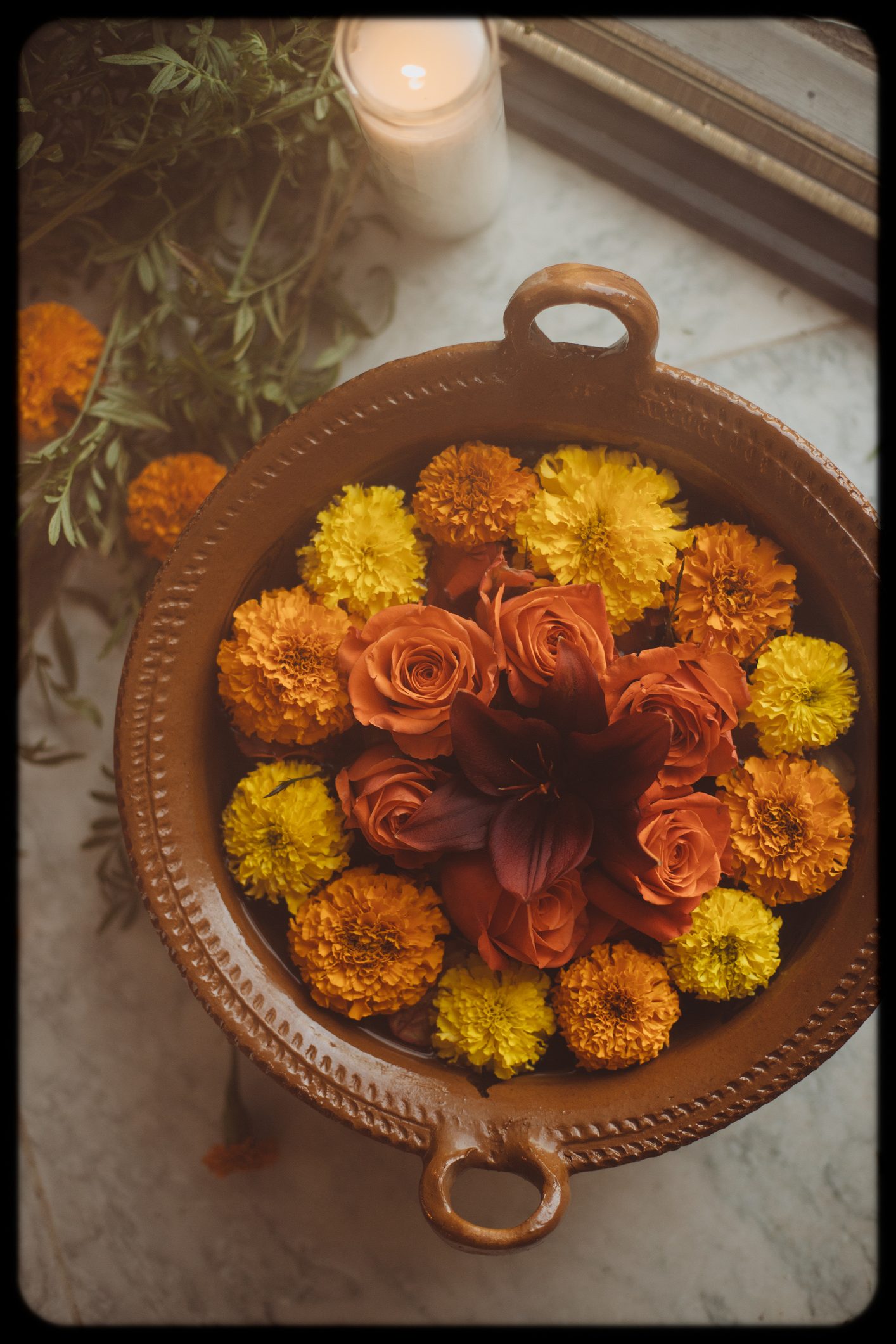 But did you know that marigold is edible too? Marigold extract is used as a food coloring for many different food items throughout Europe, and in the US it's used in poultry feed *. Marigold petals, both fresh and dried, are also edible. They can be eaten raw or cooked and used in everything from teas, drinks, soups, desserts, and even savory dishes!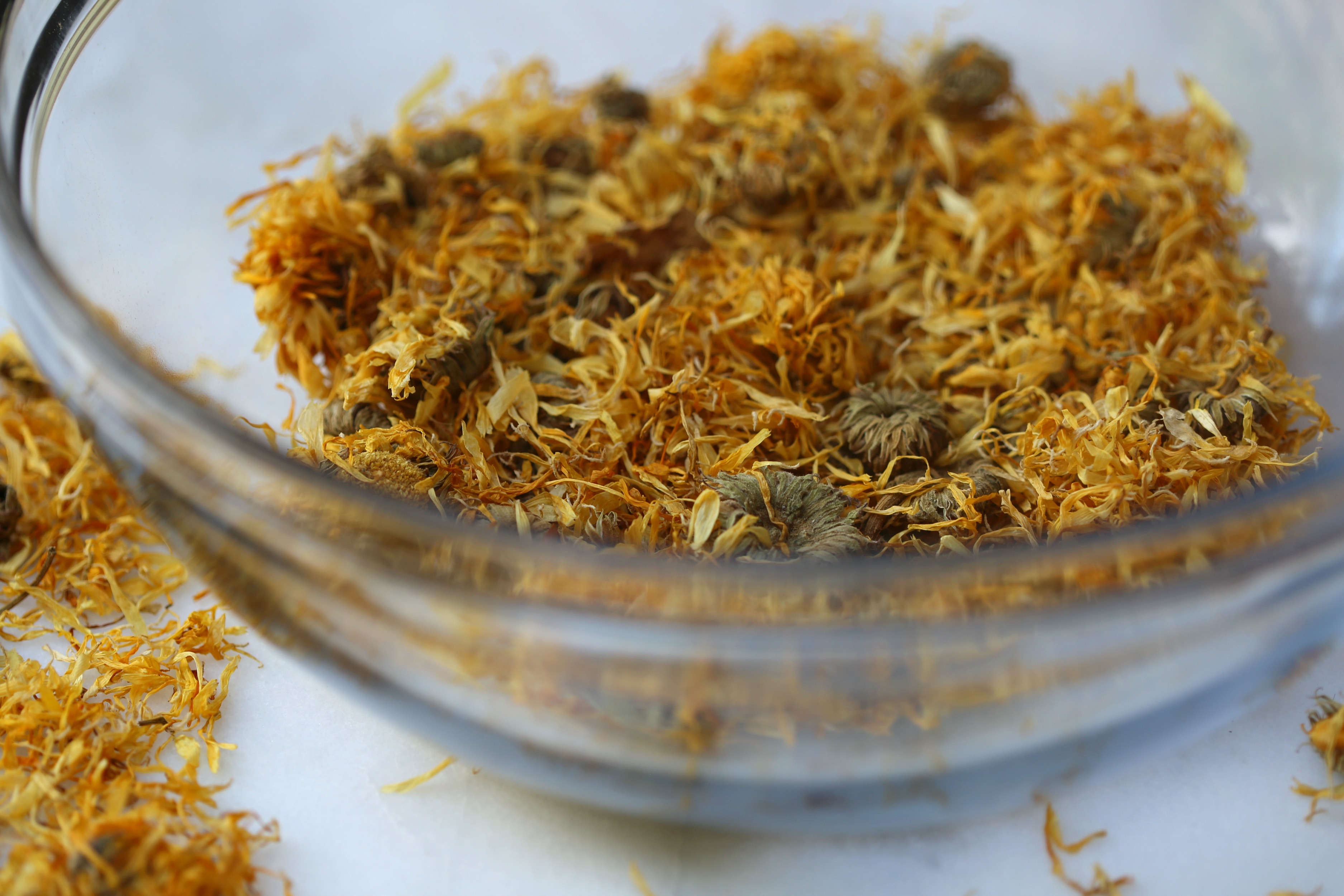 In Mexico marigold is known as Cempasuchil, where it's importance to the Mexican culture dates back to Pre-Hispanic times. Marigold is especially important in Mexico during the Day of The Dead celebrations.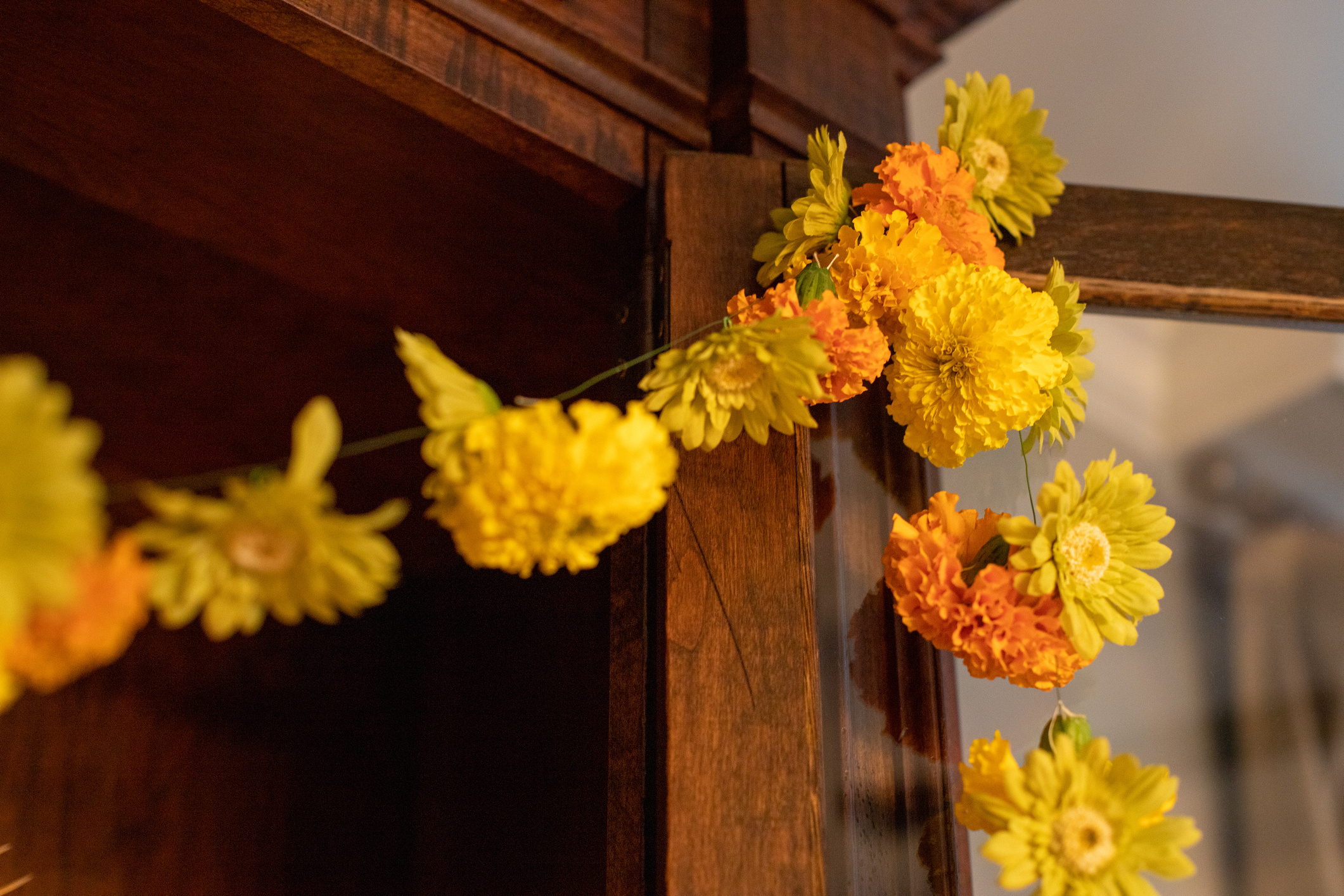 Cempasuchil is called the flower of the muertos, or dead and is present in the Dia de los Muertos altars and ofrendas (or offerings). It's believed that marigold's pungent scent and vibrant color help lead the spirits of the dead back to Earth to visit their loved ones. Typically marigold blossoms and petals are placed around the altar and also on the ground leading up to the altar, as to form a path up to it.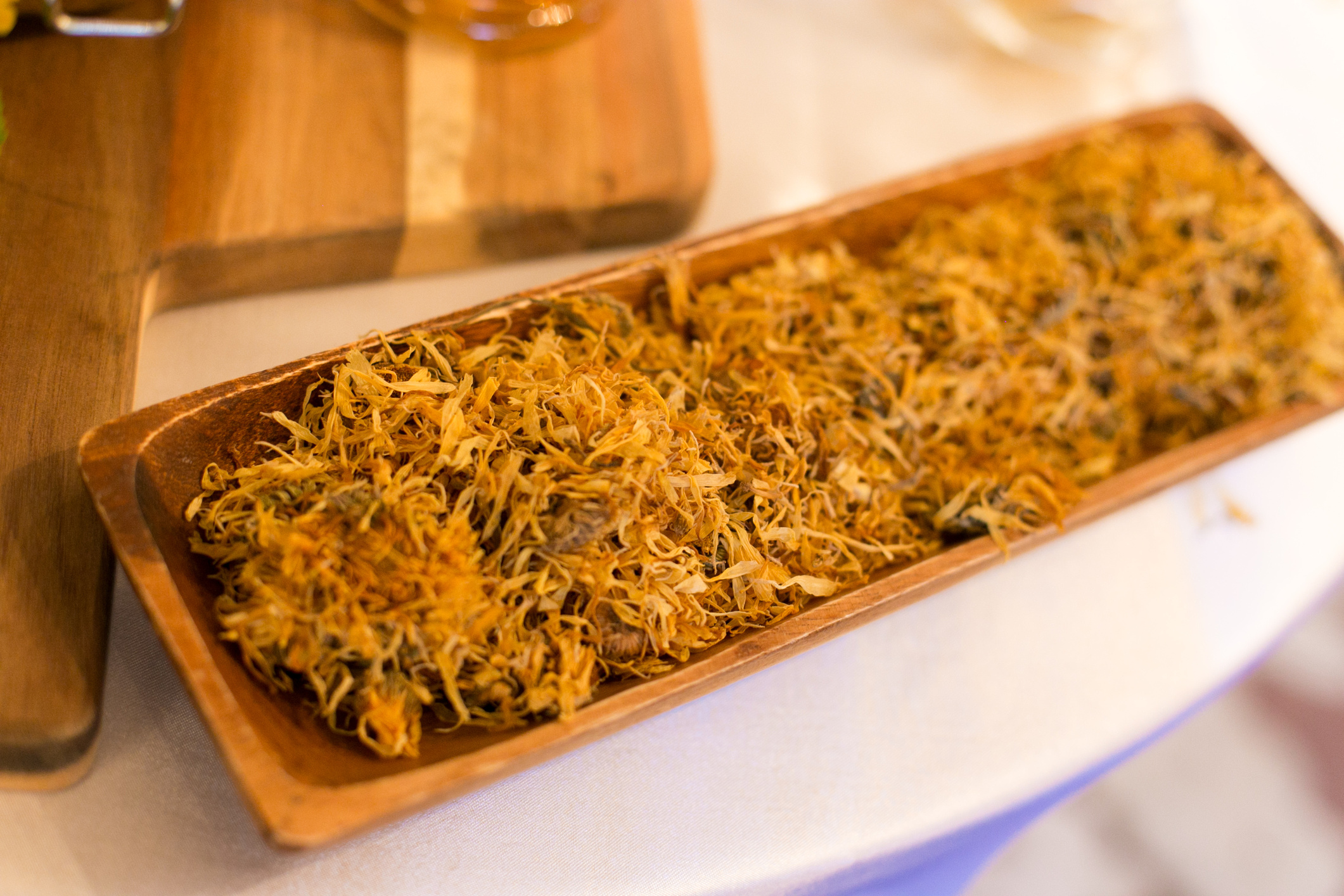 Tequila, being one of the most traditional alcoholic drinks of Mexico is always part of the Day of the Dead altars, so it's no surprise to also find marigold infused tequila. This infused tequila may be drunk straight or used as an ingredient for countless cocktails or even savory main dishes.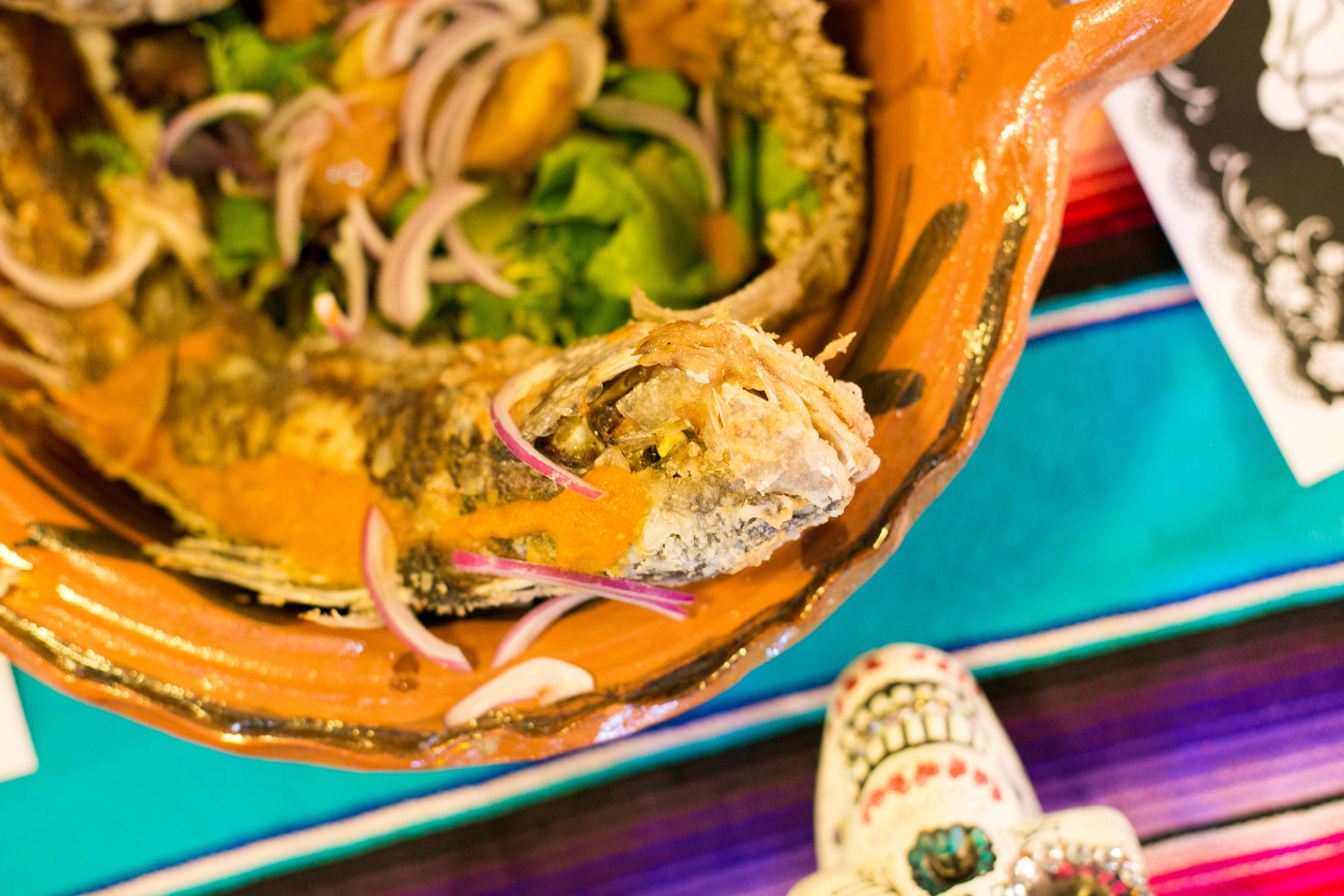 5 Tasty Ways to Cook with Marigolds
This year make your Day of The Dead celebrations the best ever by cooking through these marigold recipes.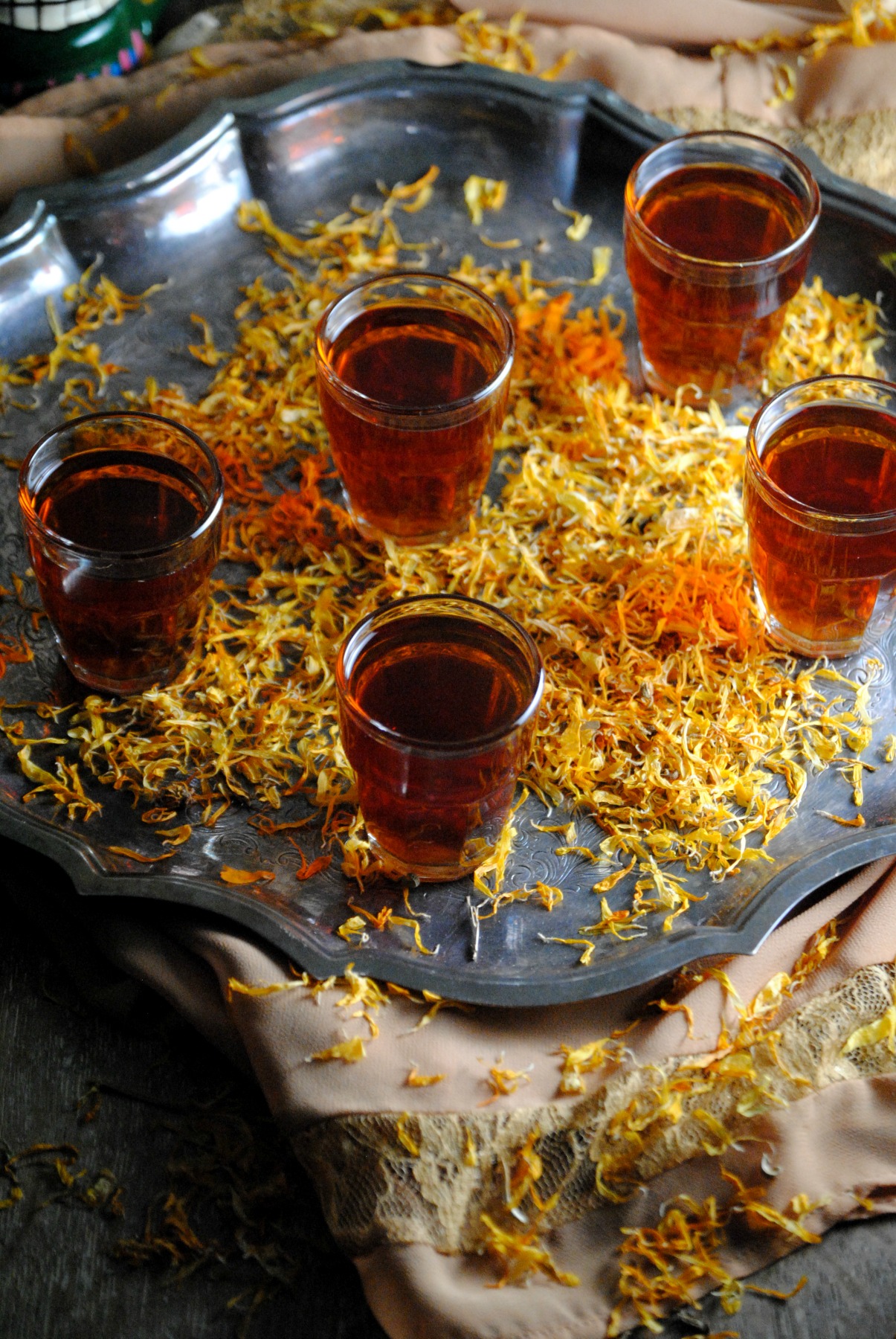 Marigold Infused Tequila https://sweetlifebake.com/2014/10/23/dia-de-los-muertos-marigold-infused-tequila/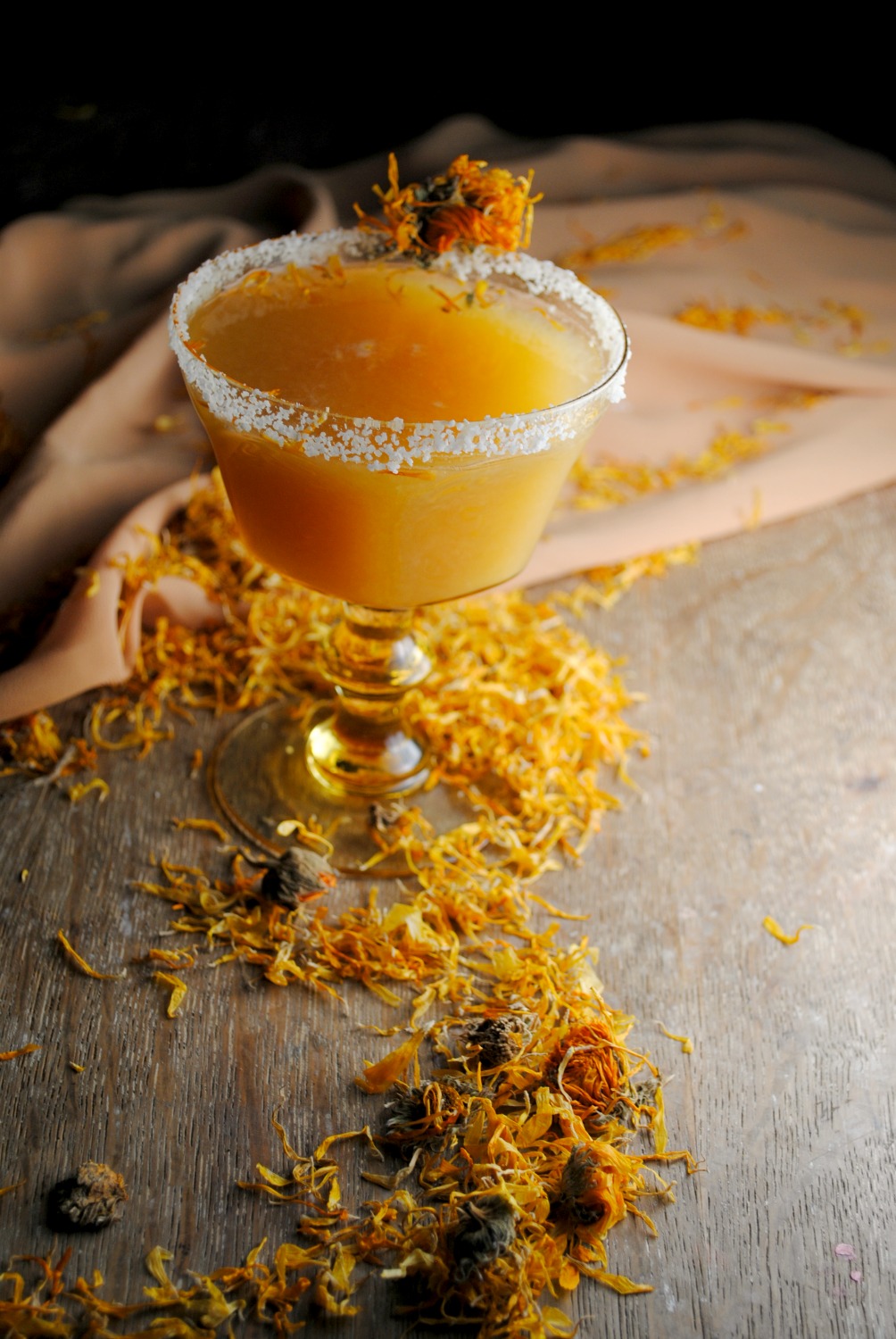 Marigold Margarita https://sweetlifebake.com/2014/10/30/dia-de-los-muertos-marigold-margarita/
Mango Marigold Margarita https://sweetlifebake.com/2017/10/27/mango-marigold-margarita/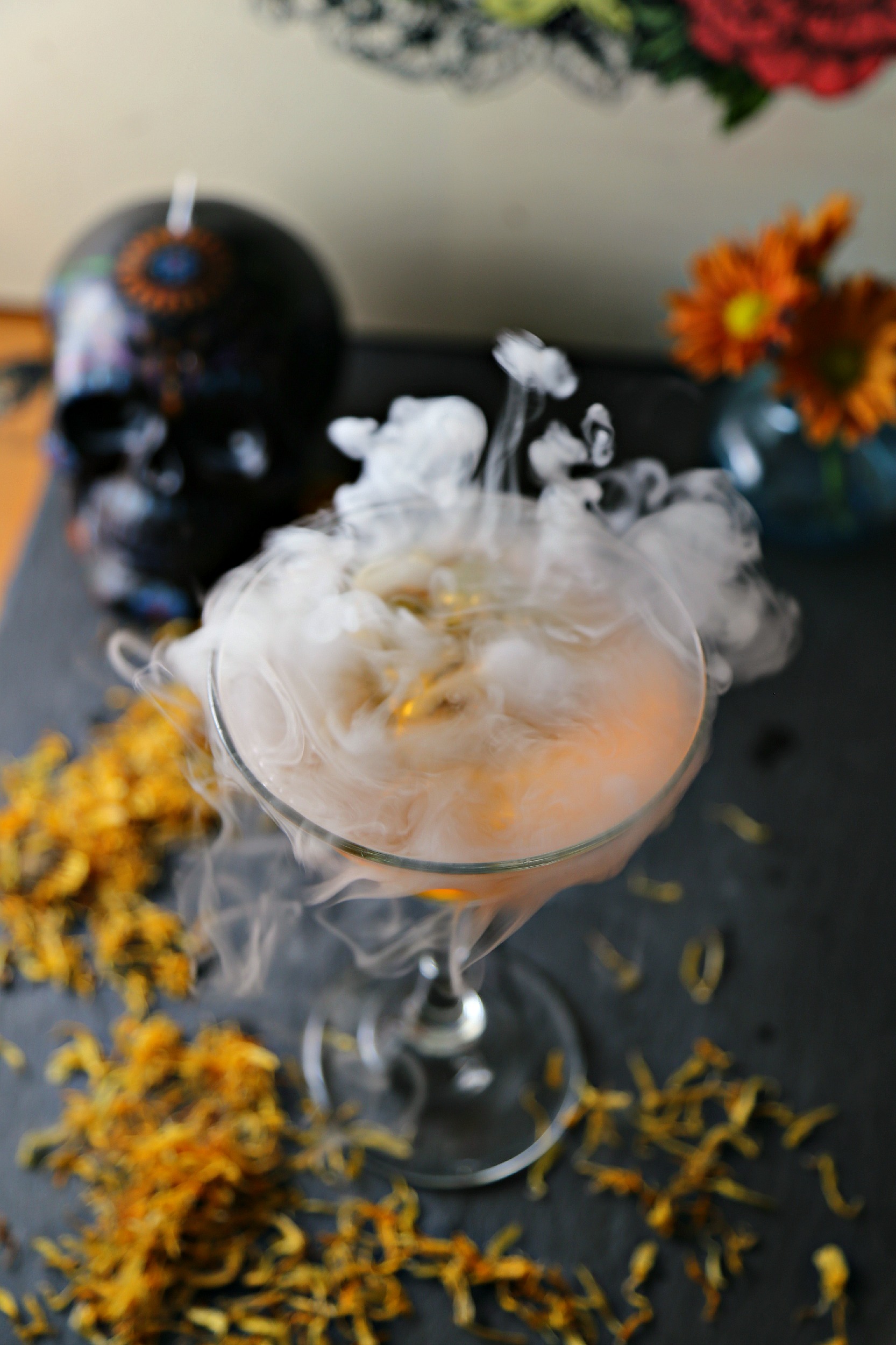 Dia de los Muertos Martini (Marigold Martini) https://sweetlifebake.com/2015/10/27/dia-de-los-muertos-martini-marigold-martini/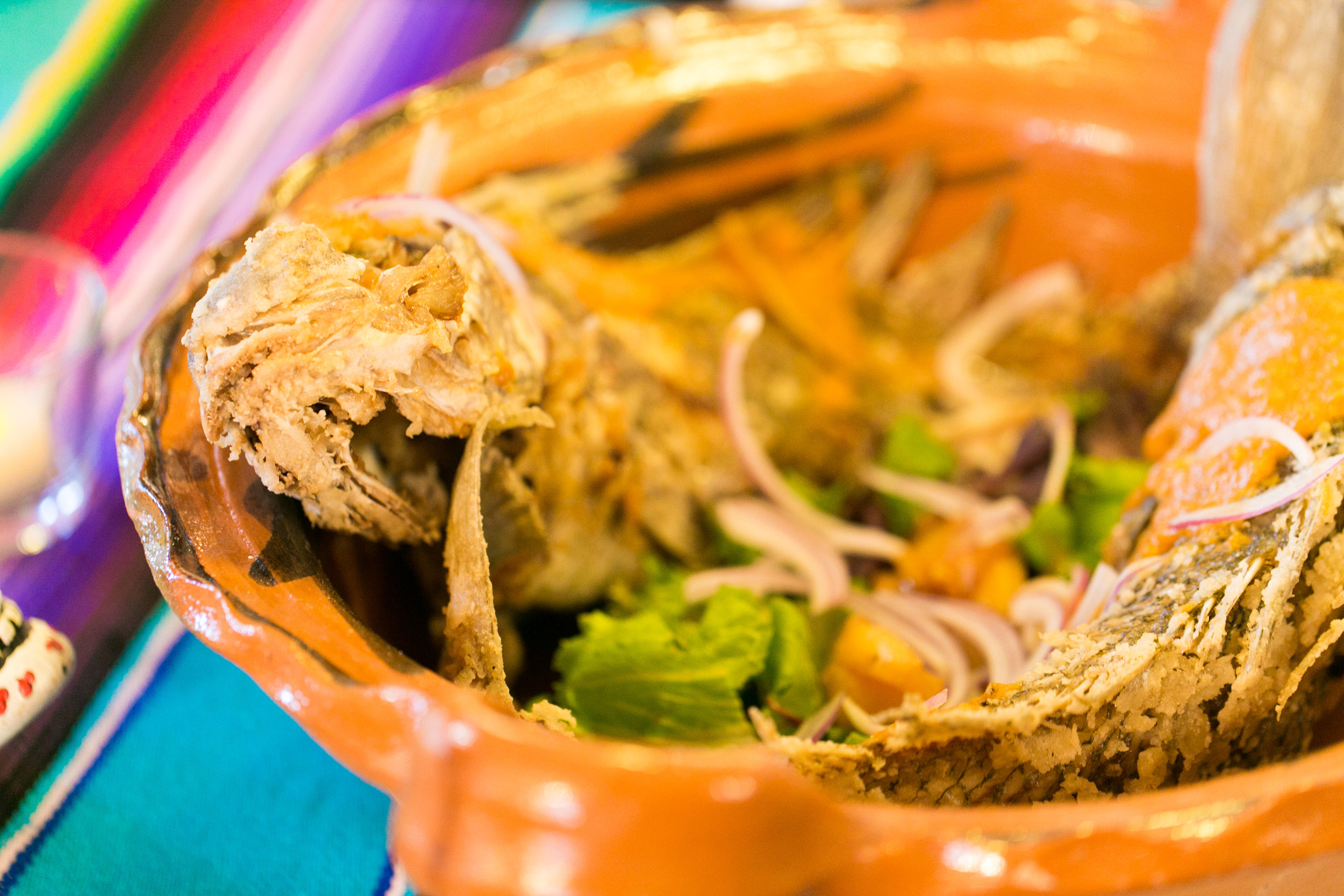 Fried Drum with Marigold Crema https://sweetlifebake.com/2017/10/24/fried-drum-marigold-crema/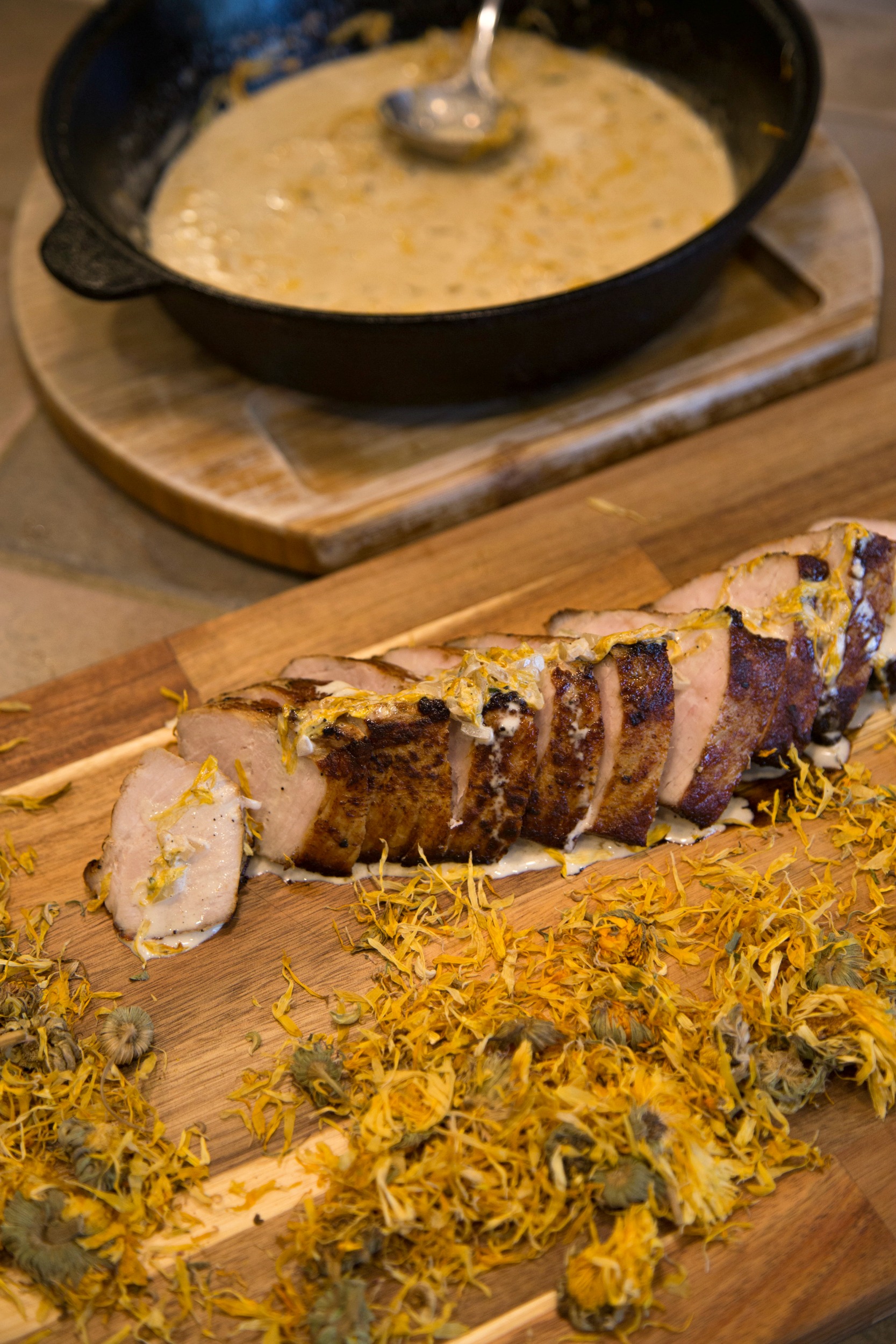 Skillet-Roasted Pork Loin with Marigold Cream Sauce https://sweetlifebake.com/2017/10/30/skillet-roasted-pork-loin-marigold-cream-sauce/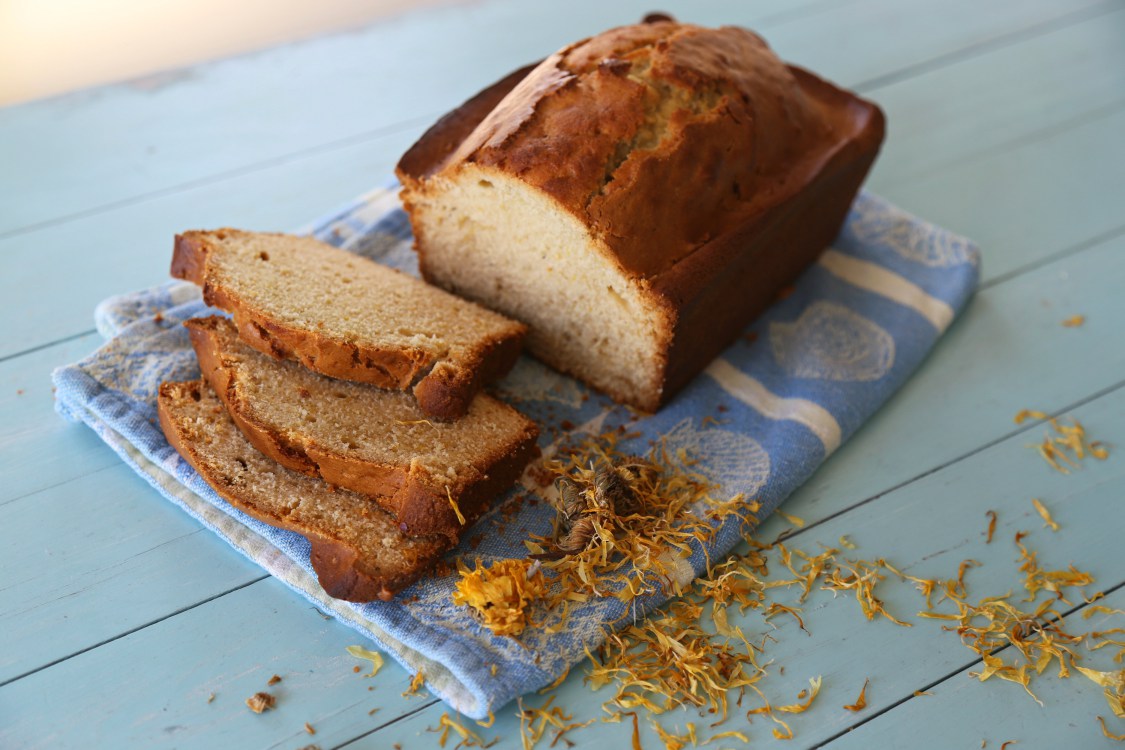 Marigold Bread https://sweetlifebake.com/2016/10/07/marigold-bread/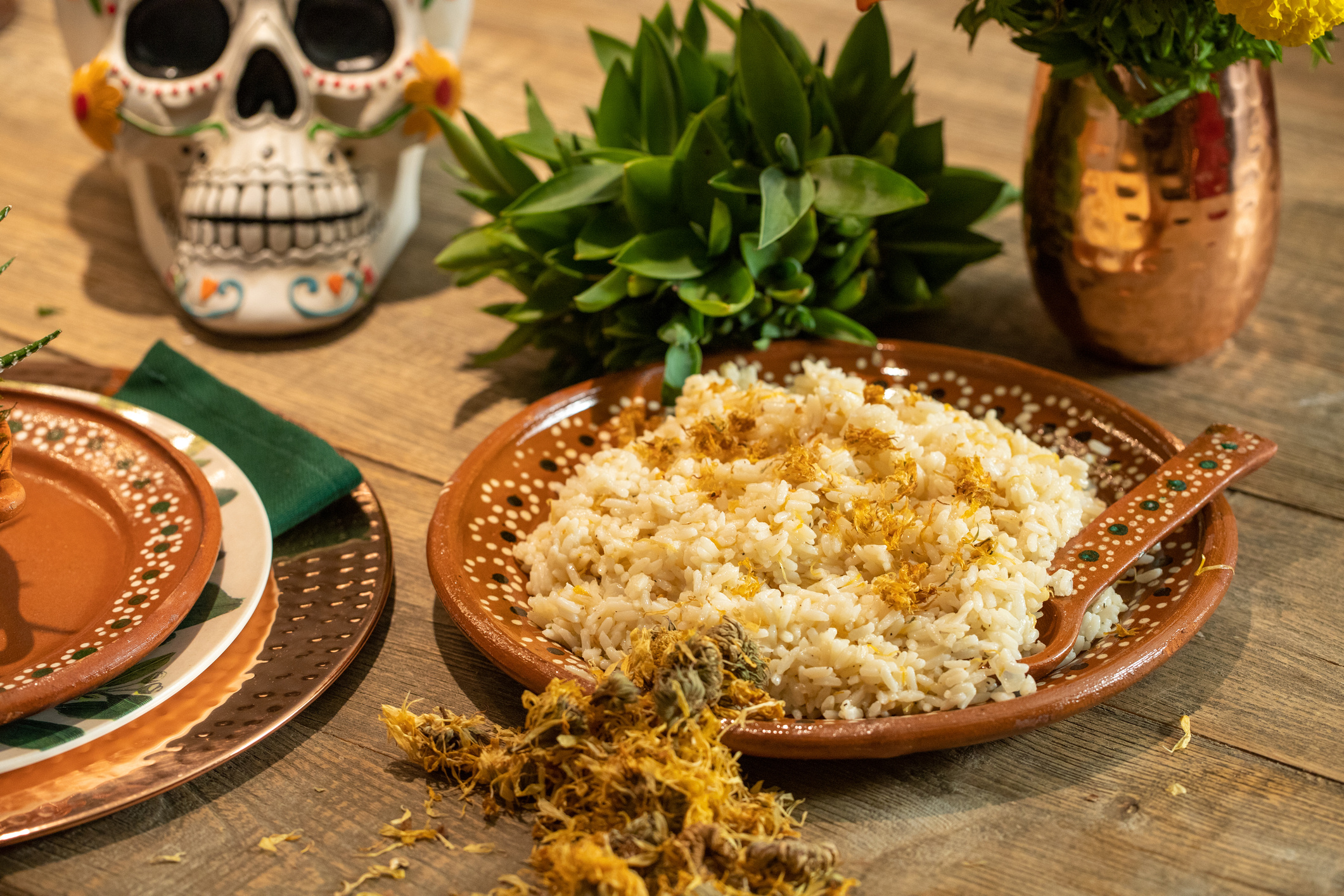 Marigold Rice: https://sweetlifebake.com/2019/10/07/creamy-marigold-rice-day-of-the-dead/
Learn more about Day of the Dead here.