Pinto beans simmered with poblanos, onions, and oregano are the quickest, easiest and tastiest side dish for weeknight meals.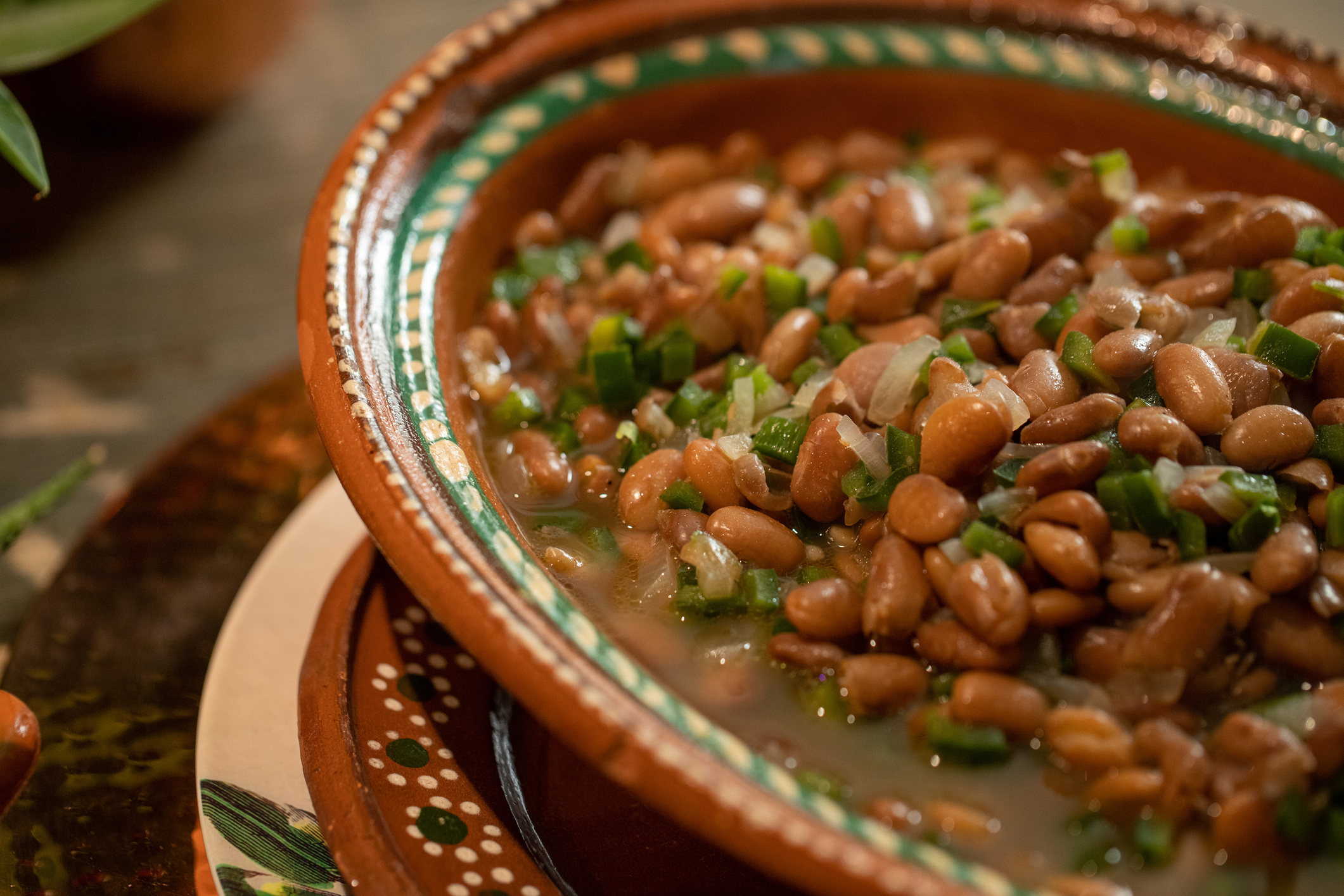 The smell of beans simmering on the stove is one of my most cherished childhood memories. Not matter what was going on in school. Once I walked through the door, smelled the heavenly smell of frijoles – all was good in the world.
Mami would be in the kitchen stirring, seasoning our dinner for the evening. She grew up in a large family, her being the oldest she was always in charge of helping her mami cook meals.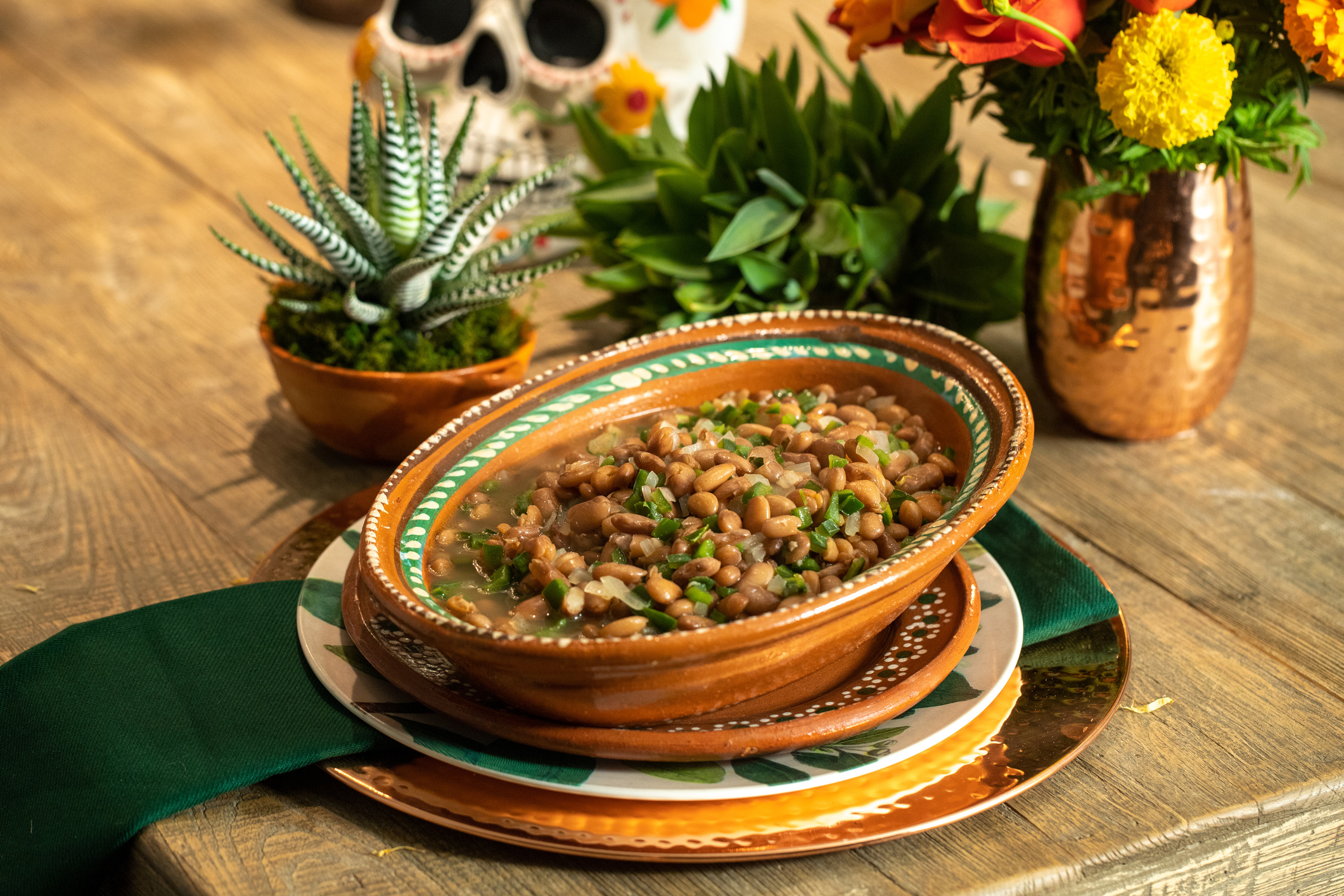 She often shares with me – On Lunes, we make beans for the week, we do it every Monday to have beans for our meal throughout the week. Para breakfast, para tacos y para la Cena.
Beans are budget-friendly – perfect for a large family on a super tight budget, but when she shared this memory, she shared it lovingly, not as if beans were a sign of poorness or a sign that she was tired of eating, cooking or serving beans. She shared her memory with admiration, with love.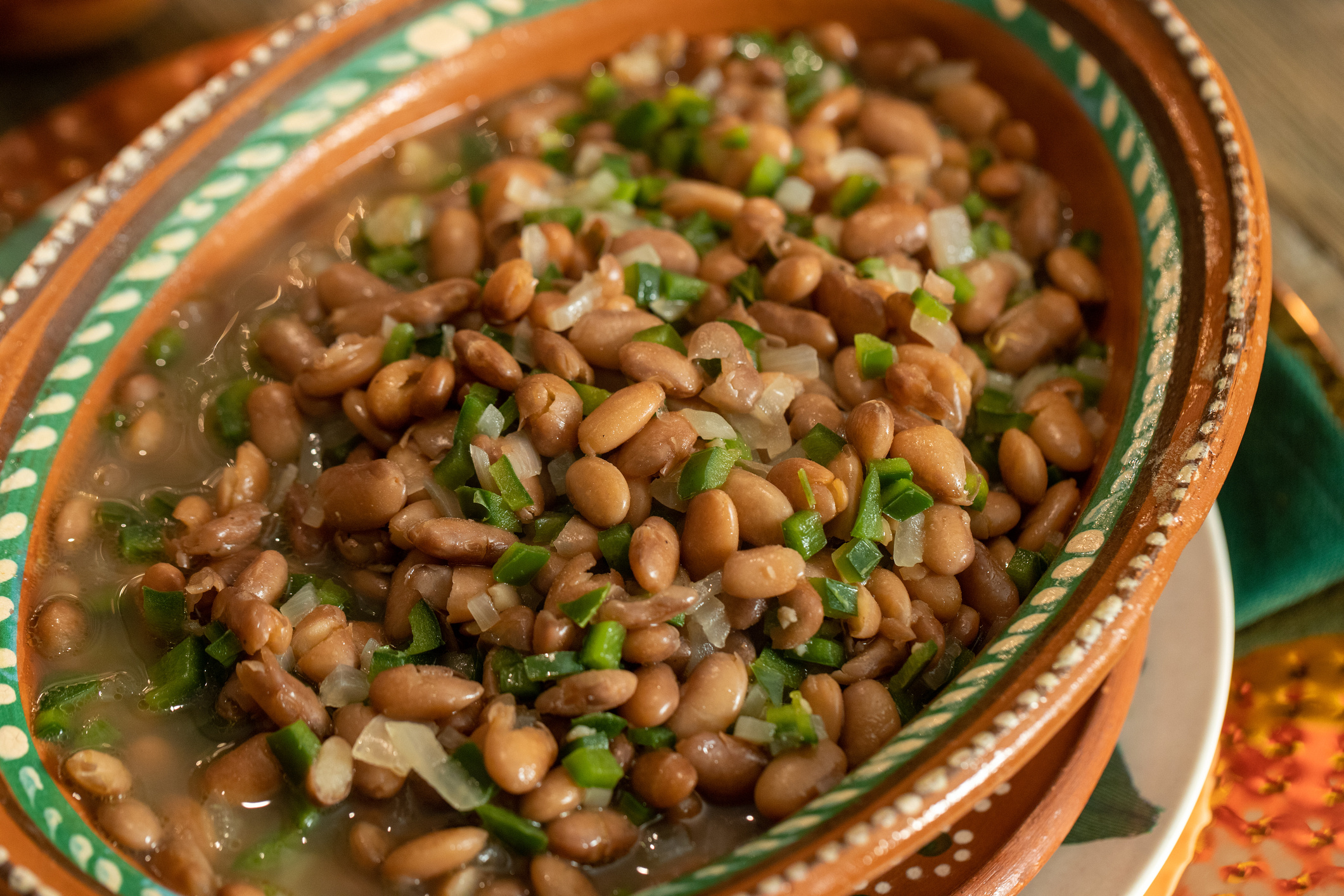 During Día de Los Muertos you place on the altar what your loved ones enjoyed eating when they were alive. The custom is that on Nov. 2, you lay the food and drinks out on clean or new plates for the spirits to eat as if they are alive, so they can continue their journey with content full stomachs.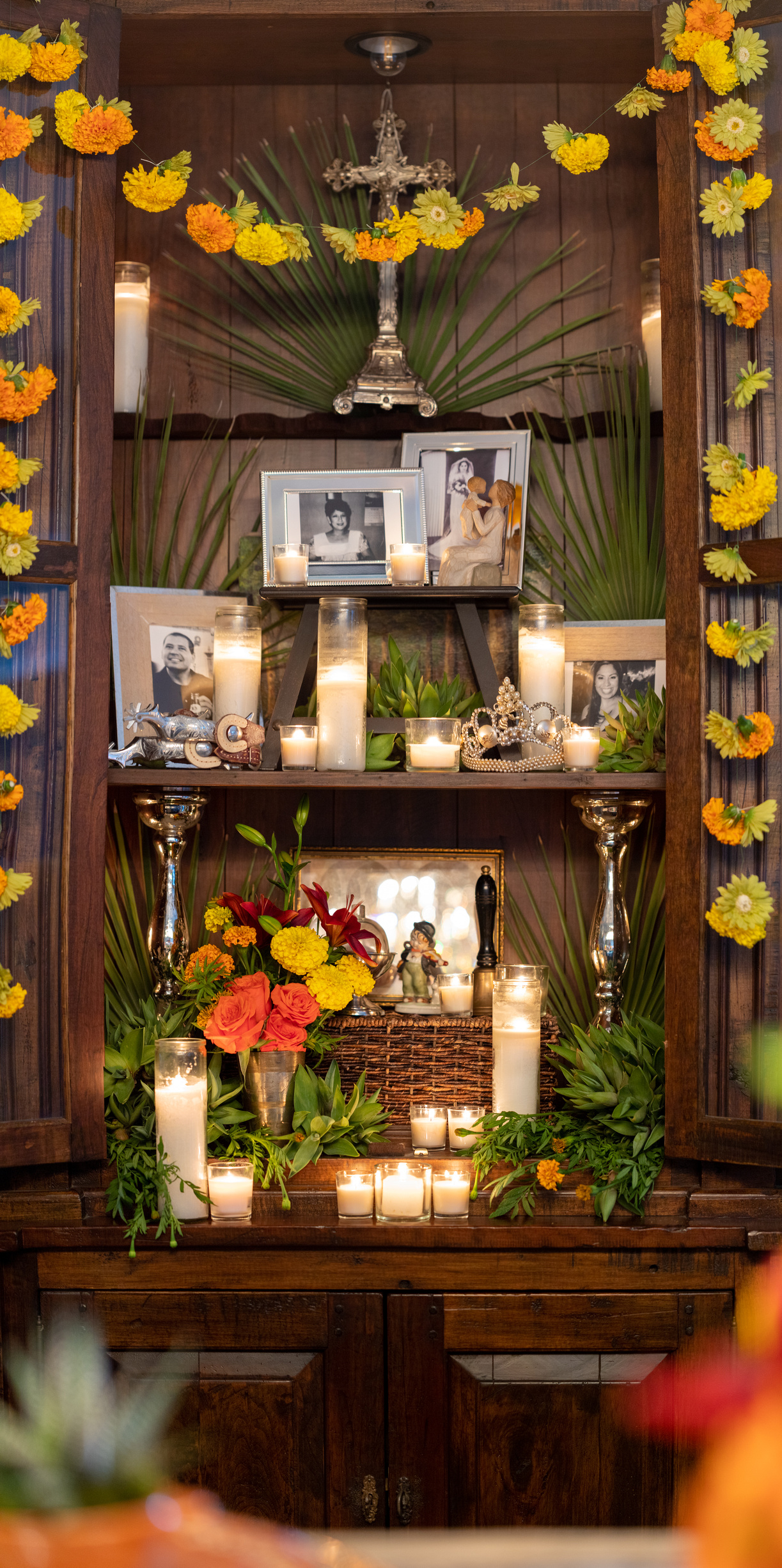 I'm adding poblano pinto beans to my altar this year for my tio who loved beans. He loved my mami's beans, so I made sure to make these poblano studded beans for my mami when she visited to receive the thumbs up that he would enjoy them. She loved that they could be made with leftover homemade beans or with canned beans for a quick side dish.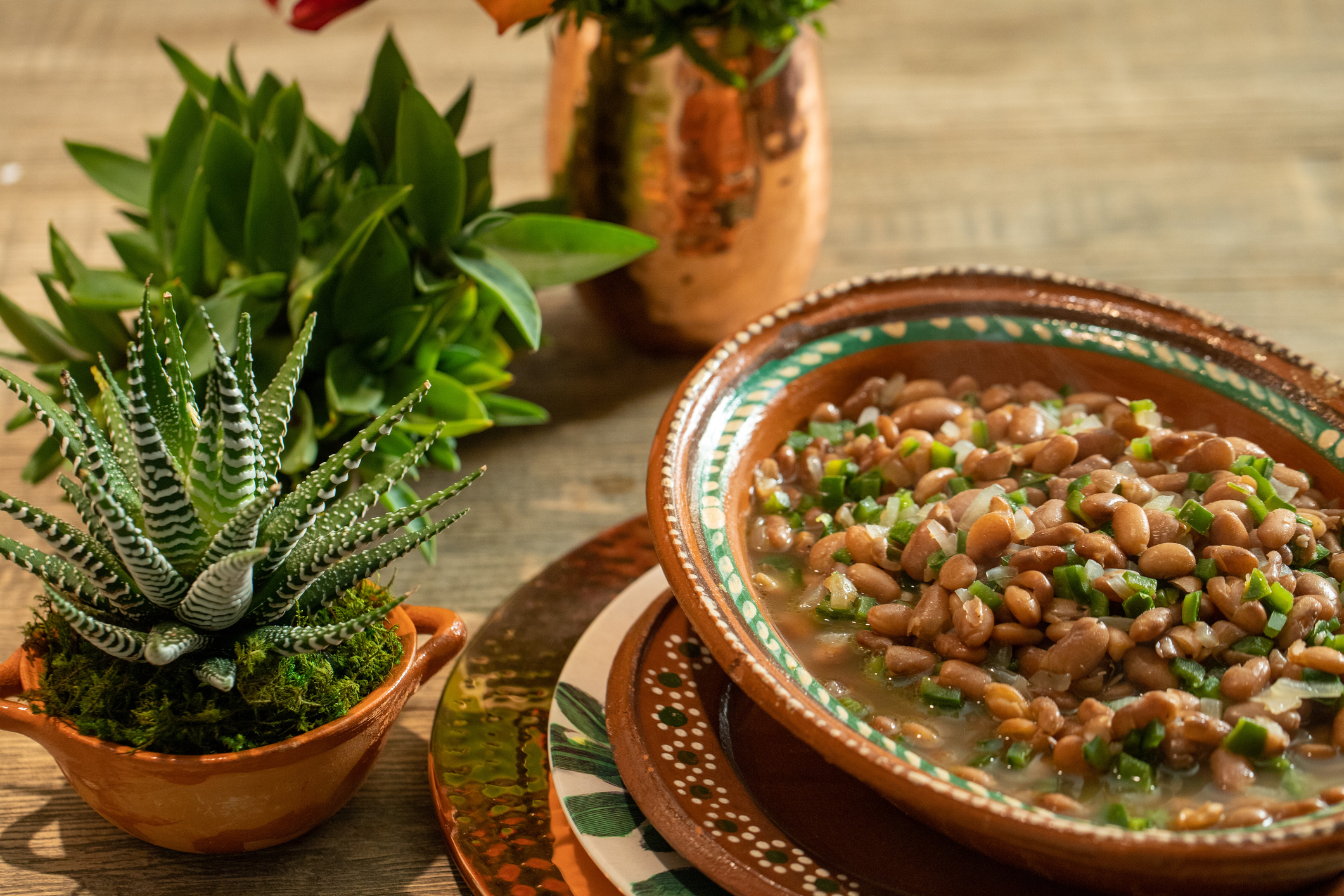 TIPS ON TO HOW TO MAKE POBLANO PINTO BEANS
Remove seeds from poblano for no heat – if you prefer a spicy, no need to remove seeds.
You can substitute homemade beans for this recipe. I often do since I have homemade beans on-hand. You will need 4 cups for this recipe – Find my homemade bean recipe here.
If using homemade beans, strain the liquid since we are adding chicken broth.
Remove stem and seeds from chile before adding to your pot.
Feel free to swap out oregano for cumin – both work well in this recipe.
Have leftovers? Try making these beans into refried beans – YUM!
Store beans covered in the fridge to avoid absorbing unpleasant odors and flavors from the fridge.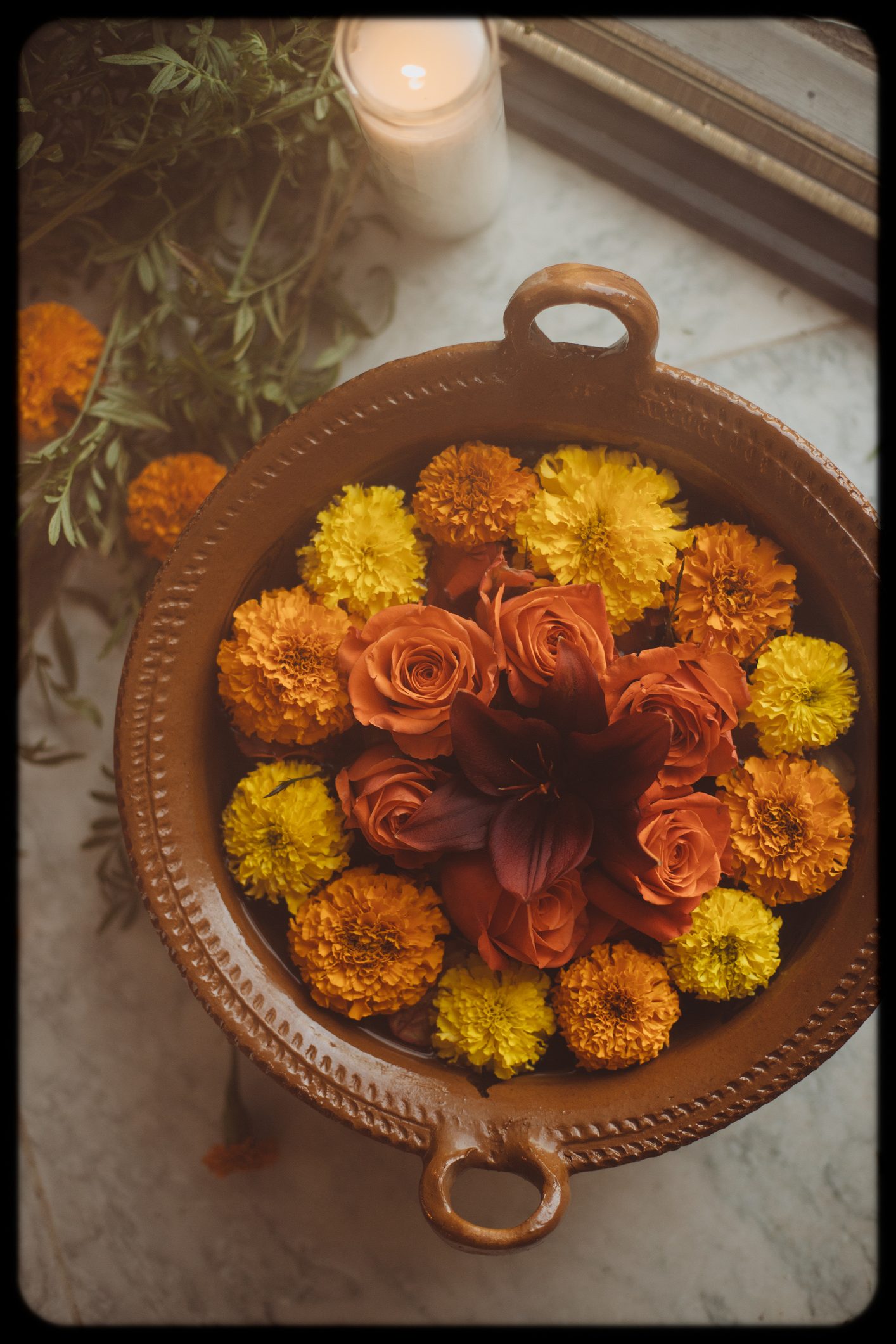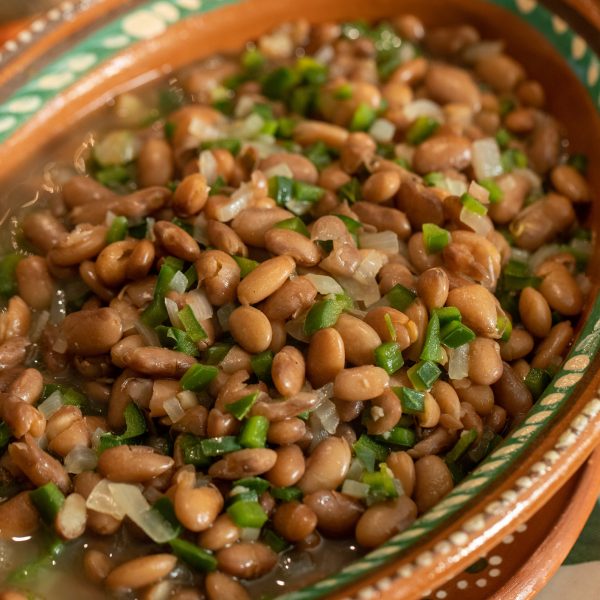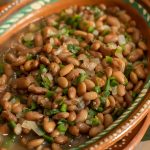 Poblano Pinto Beans
Pinto beans simmered with poblanos, onions, and oregano are the quickest, easiest and tastiest side dish for weeknight meals.
Ingredients
1

tablespoon

vegetable oil

1

medium onion

diced

2

fresh poblano chile peppers

stemmed, seeded, and diced

1

cup

reduced-sodium chicken broth

1

teaspoon

kosher salt

1

teaspoon

oregano

2

15 ounces can pinto beans, rinsed and drained

3

tablespoons

lime juice
Instructions
In a large skillet, heat oil over medium heat. Add onion and chile peppers; cook and stir for 1 minute. Add broth, salt, and oregano. Bring to boiling; reduce heat. Simmer, covered, for 15 minutes. Stir in beans; cover and cook for 15 minutes more. Stir in lime juice.
Recipe Notes
recipe from Better Homes and Garden