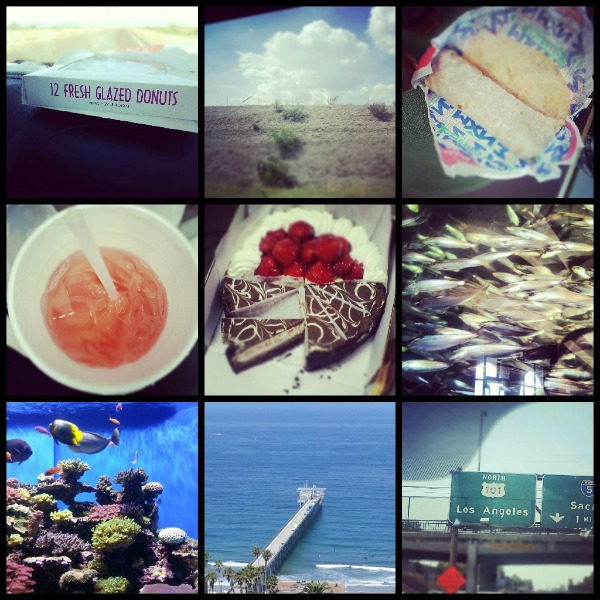 After my trip to NYC I headed out to Sunny California to visit my little brother. Here's a few pictures I snapped of our trip, Enjoy!
~ 2 Grandparents, 2 Moms and 4 kids on a 24 hour trip Donuts were a MUST!!
~ Arizona
~ Holy Burrito Batman!!
~ I sipped on agua de guayaba while we shopped for a family BBQ.
~ After our BBQ all of us craved Cheesecake. I had a slice of Chocolate.
~ We took the kids to Birch Aquarium.
~ All the kids were fascinated by the colorful fishes.
~ The San Diego view!
~ After the Aquarium we headed to LA!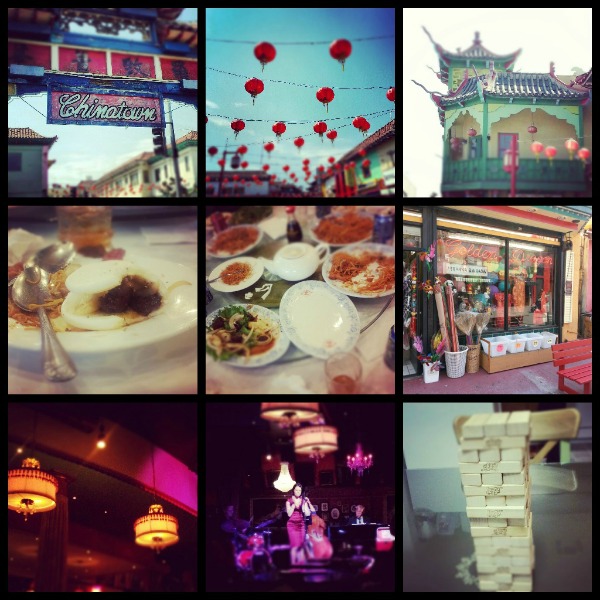 ~ Chinatown
~ Lanterns
~ We strolled Chinatown
~ Steamed buns
~The kids devoured loads and loads of Noodles.
~ A bit of Shopping.
~ Later that evening we went to a Jazz lounge. The kids enjoyed a evening with the grandparents.
~Midnight Jenga battle….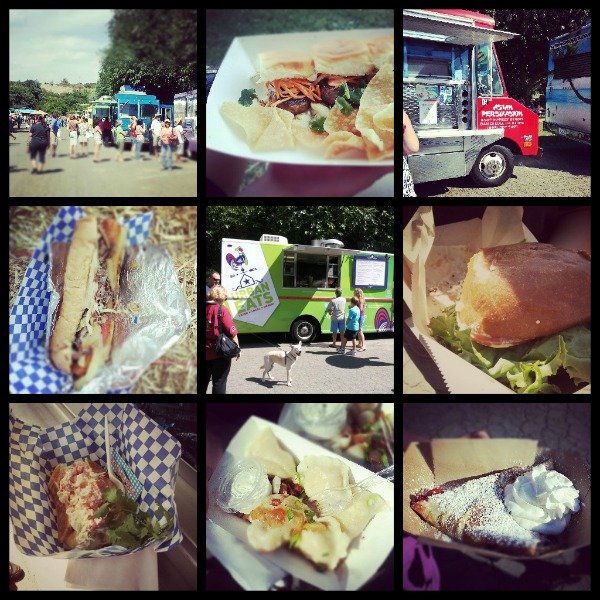 ~Attending the Bates Nut Farm & Valley View 1st Gourmet Food Truck Festival
~Yummy~Asian Sliders from Asian Persuasion
~ The Asian Persuasion Truck
~ The Ron Burgundy from Groggy's Fat Sandwiches. Philly Cheese steak, with french fries and mozzarella sticks.
~ The Urban East truck
~ Hands down the best of the the festival. A juicy burger with apple chutney from Urban Eats.
~ A Lobster roll from Two for the Road.
~ Potato Pierogis' from The Pierogi Truck
~ A berry Crepe from Crepes Bonaparte. Amazing~ we are trying to recreate these at home.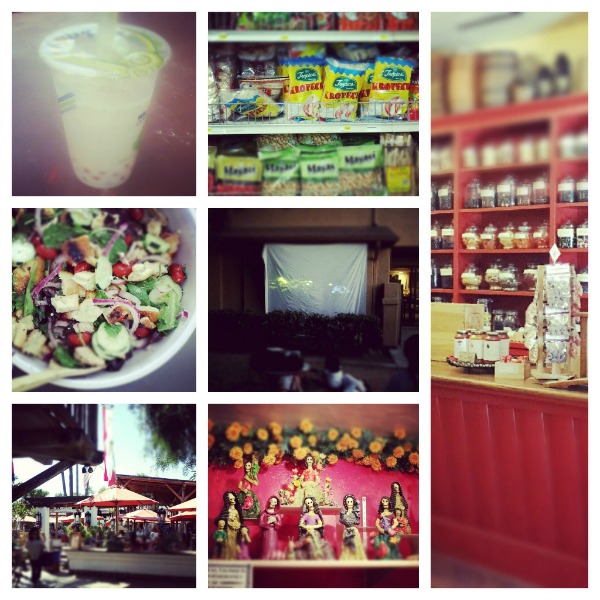 ~ My first Boba Bubble Tea! Where have you been ALL my life?
~ I immediately went to the local market to track down boba pearls and stock up! Besides Mexican food I ADORE Asian flavors!
~ Cooking with the Sister in Law
~ An outdoors movie with the kiddos. Later that night the adults watched a scary movie (kinda freaky), but I'm a baby when it comes to anything spooky!
~ Old Town
~I wanted to buy EVERYTHING in this store. LOVE<LOVE Dia de Los Muertos figurines.
~ We picked up a few candies from an old general store and headed home!
WOW~ I had a blast in California, but am so Happy to be home.  School begins today and I can get back to my normal blog schedule~ I have been offline WAY to long!
Stay tuned for new recipes~ happy to be back!
Sweet Life Disclosure ~ I am participating in the Verizon Wireless Ambassador program and have been provided  with a wireless device and three months of service in exchange for my honest  opinions about the product.