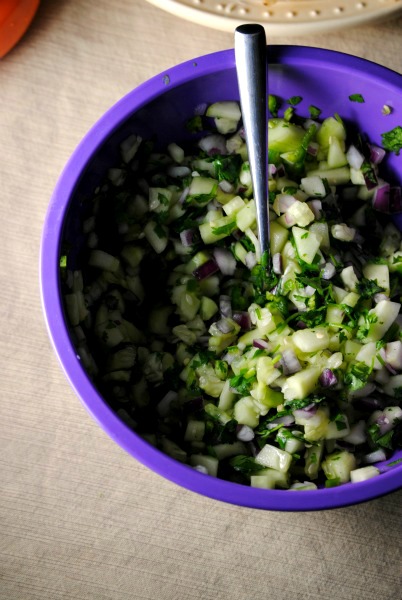 Cucumber Salsa
I first tried this salsa for the closing ceremony of the Olympics.  My family joined us and we piled this salsa over a hefty plate of pinto bean nachos.  Cucumbers are not my first go to ingredient when I make salsa, but I have to admit I really enjoyed the refreshing bite this salsa offered.  I also set out a fiery, thinner salsa to drizzle over the nachos, so in between the heat and the surprise of seeing my teen crush George Michael shake his bon-bon on national TV I clearly need cooling off.  Enjoy!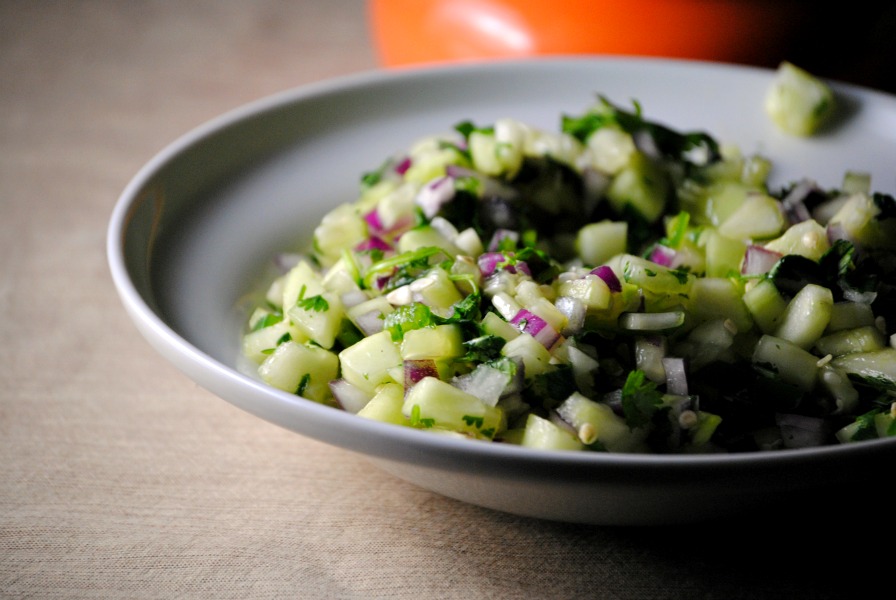 This salsa would be a great addition to grilled shrimp or even great with a huge bowl of brown rice salad. I would recommend you discard the cucumber seeds to avoid  a watery salsa.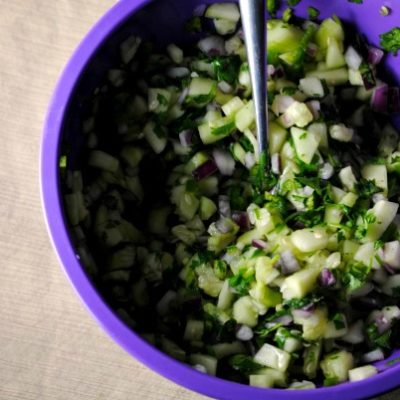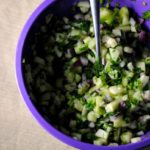 Cucumber Salsa
Ingredients
2

cups

finely diced

peeled cucumber

1/2

cup

finely diced red onion

1/4

cup

chopped fresh cilantro

1/4

cup

chopped fresh mint

1

jalapeño

with seeds, finely diced

3

tablespoons

fresh lime juice

1

tablespoon

vegetable oil

Kosher salt

freshly ground black pepper
Instructions
Mix first five ingredients in a medium bowl.

Stir in lime juice and oil.

Season to taste with kosher salt, freshly ground black pepper, and more lime juice, if desired.
Recipe Notes
recipe from Bon Appetit Magazine, June 2012