This post has been sponsored by King's Hawaiian® Bakery West, Inc., The Coca-Cola Company, and the Beef Loving Texans. All opinions are my own.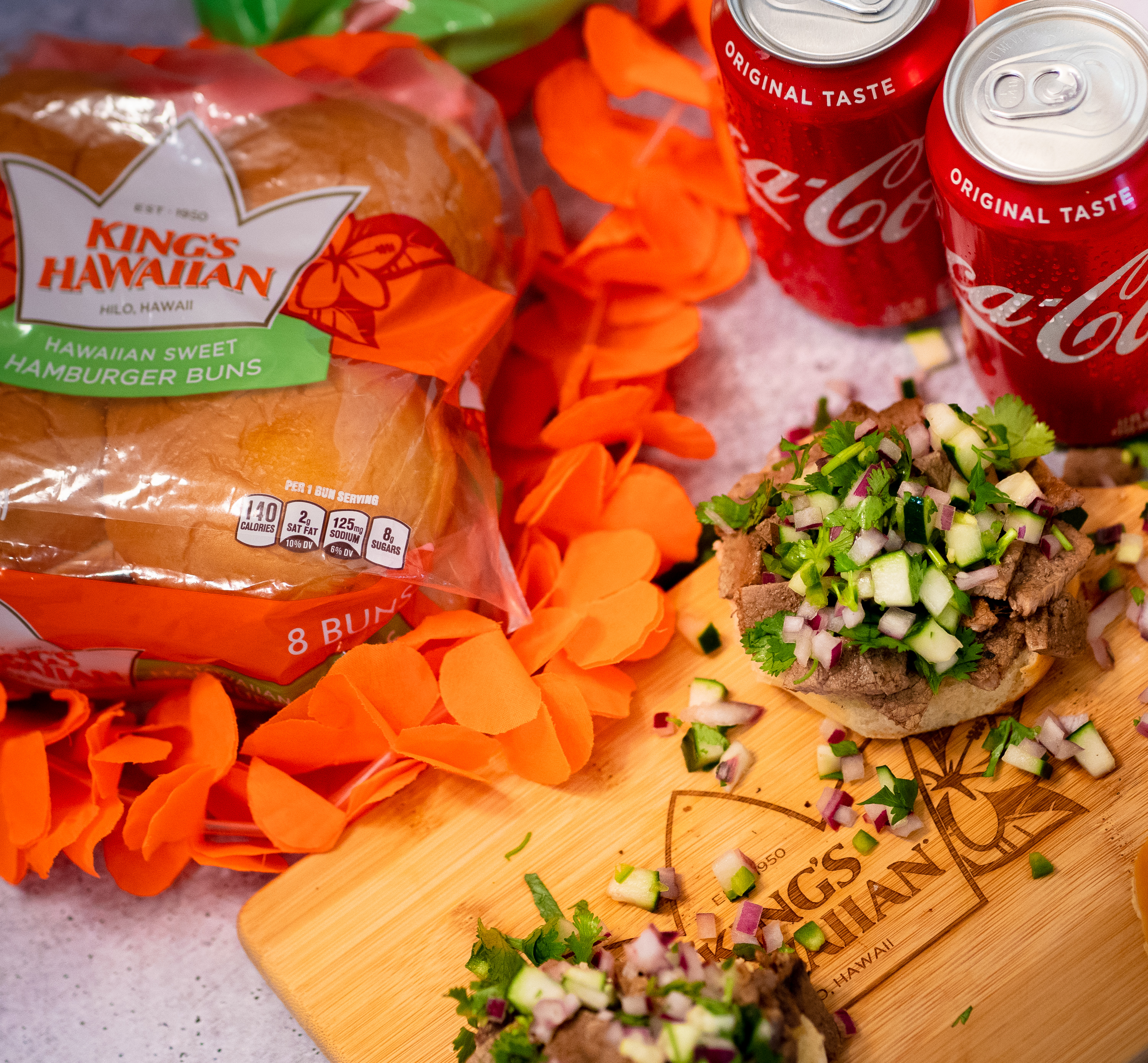 The end of summer is almost upon us, but that's not stopping this Tejana from grilling. I mean c'mon we Texans have the ability to grill year-round with our temperatures.
Today, I am grilling up the juiciest carne asada purchased at my local HEB, marinated in Coca-Cola, cumin and onion. Once grilled, I'm slicing it up and serving on King's Hawaiian Hamburger Buns topped with plenty of cucumber salsa.
My cucumber salsa is made with diced cucumbers, jalapenos, red onions, fresh lime juice and plenty of fresh cilantro. Crispy, crunchy and spicy, my cucumber salsa adds a touch of spice to the carne asada, while giving you a mouthful of summer's best.
I marinated my carne asada with Coca-Cola, ground cumin, salt, pepper, and sliced onions. Coca-Cola helps to tenderize the meat while adding flavor. Once grilled the flavor of the Coca-Cola is enhanced and really makes your carne asada shine.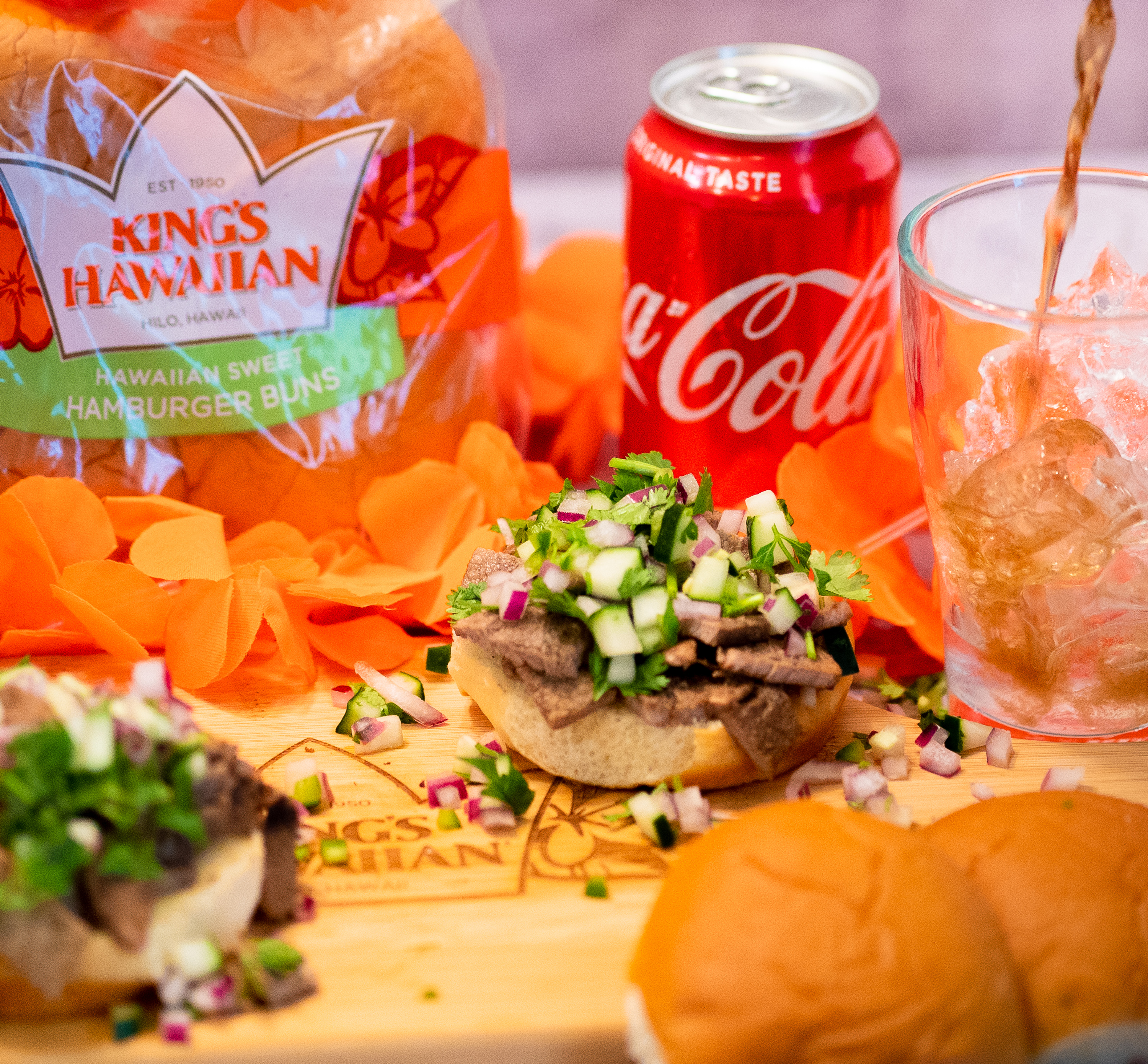 I served my carne asada on King's Hawaiian Hamburger Buns. A unique soft, fluffy texture with just a touch of sweetness. King's Hawaiian Hamburger Buns are ideally sized for not only your signature carne asada, but for your special burger. They perfectly complement the flavors of your favorite recipes and toppings for a mouth-watering taste that is irresistibly delicious.
This summerKing's Hawaiian and Coca-Cola are giving away five "Sweet Summer Texas Getaways" to one of Texas' most-exclusive escapes…the Hyatt Regency Lost Pines Resort & Spa!
But that's not it! Secondary Prizes include 25 HEB KODI Coolers filled with great prizes! FUN!
Visit TexasSummerSweepstakes.com to enter.
Prizes Include:
5 Grand Prize Winners (Valued at $2,000 each)
3 day / 2-night stay for two at the prominent
Hyatt Regency Lost Pines Resort & Spa including
breakfast, dinner & spa package
25 Secondary Prize Winners (Valued at $300 each)
HEB KODI cooler filled with great prizes
Contest Timing: 8/4 – 9/4
ALSO, be on the lookout for this special Yellow Coupon Event:
Offer:  Free HEB Fully Cooked Shredded Beef when you buy King's Hawaiian
& Coca-Cola ($6.99 value)
Available:  8/14 – 8/27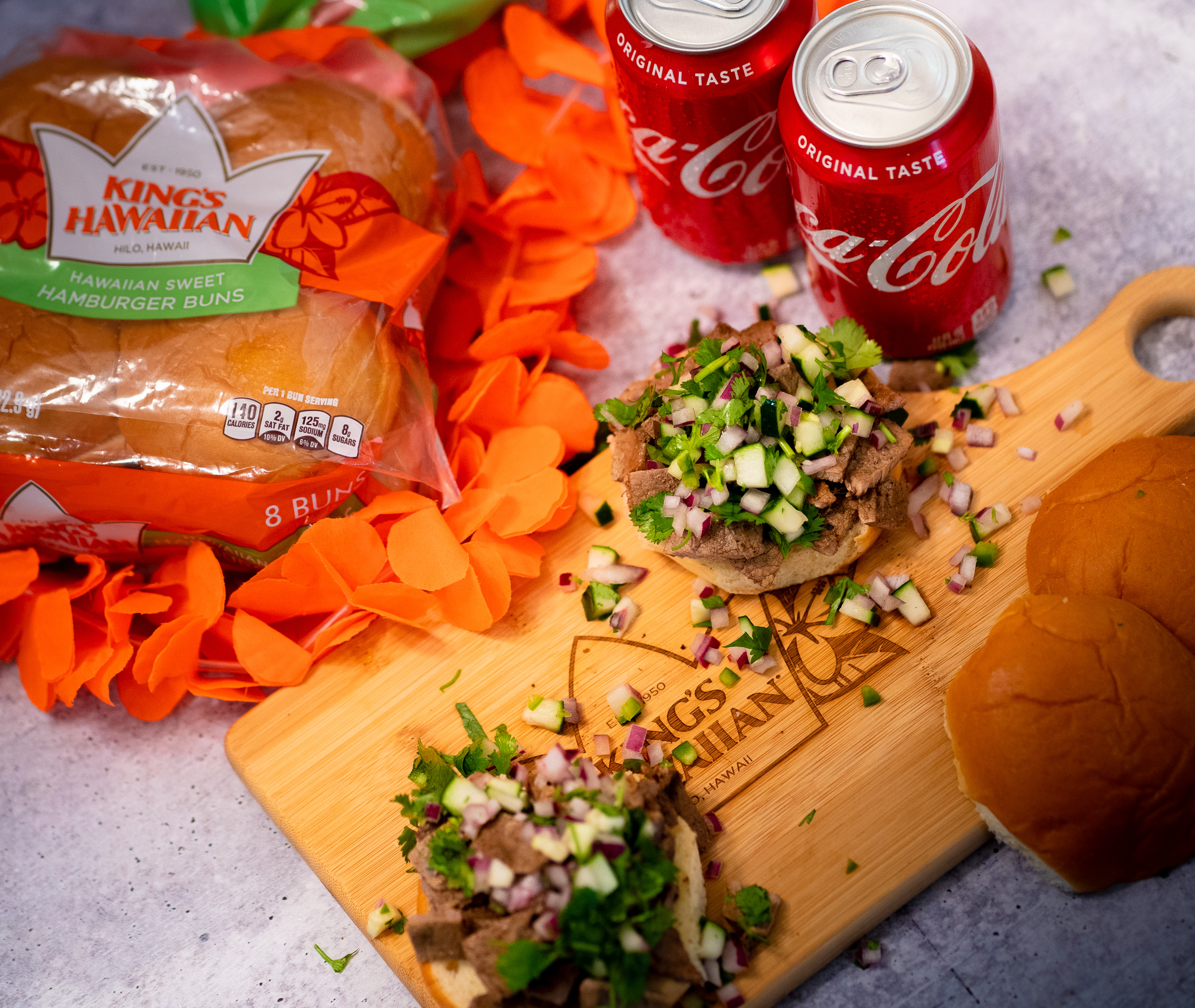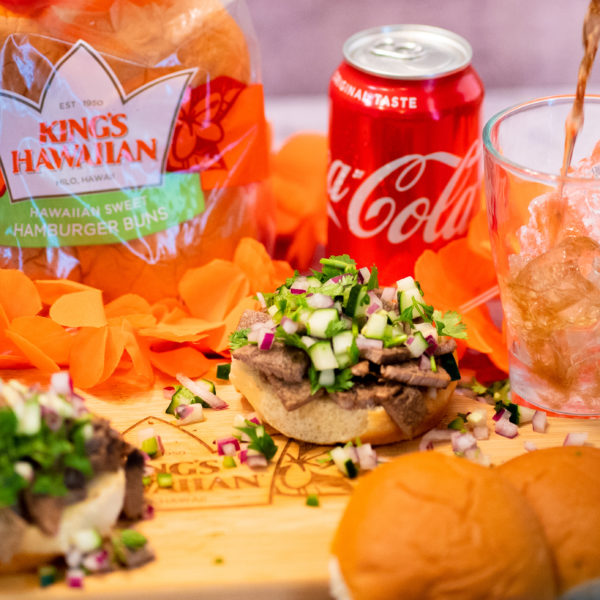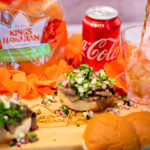 Coca-Cola Marinated Carne Asada with Cucumber Salsa
Ingredients
For Carne Asada:

2

cans Coca-Cola

1

small onion

sliced

1

tablespoon

salt

1

tablespoon

pepper

1

tablespoon

ground cumin

2

pounds

flank steak

For Cucumber Salsa:

2

cucumbers

diced

1

half red onion

diced

1

jalapeno

diced – seeds can be removed if less heat is desired

2

tablespoons

fresh lime juice

1

teaspoon

salt

1

teaspoon

pepper

¼

cup

fresh cilantro

stems removed
Instructions
For Carne Asada:

Combine Coca-Cola, sliced onion, salt, pepper and ground cumin in a plastic storage bag. Place in flank steak, seal and turn to coat. Place bag on baking sheet or glass dish. Place in fridge to marinate for at least one hour.

Preheat grill – remove flank steak from plastic bag, grill steak for 4-5 minutes on each side. Place the flank steak on a cutting board, tent with foil and allow to rest for 10 minutes.

Dice flank steak, pile on warm hamburger buns and top with cucumber salsa.

For Cucumber Salsa:

Combine all ingredients in a bowl, stir to combine. Taste and adjust with salt and pepper. Place in fridge until ready to serve.