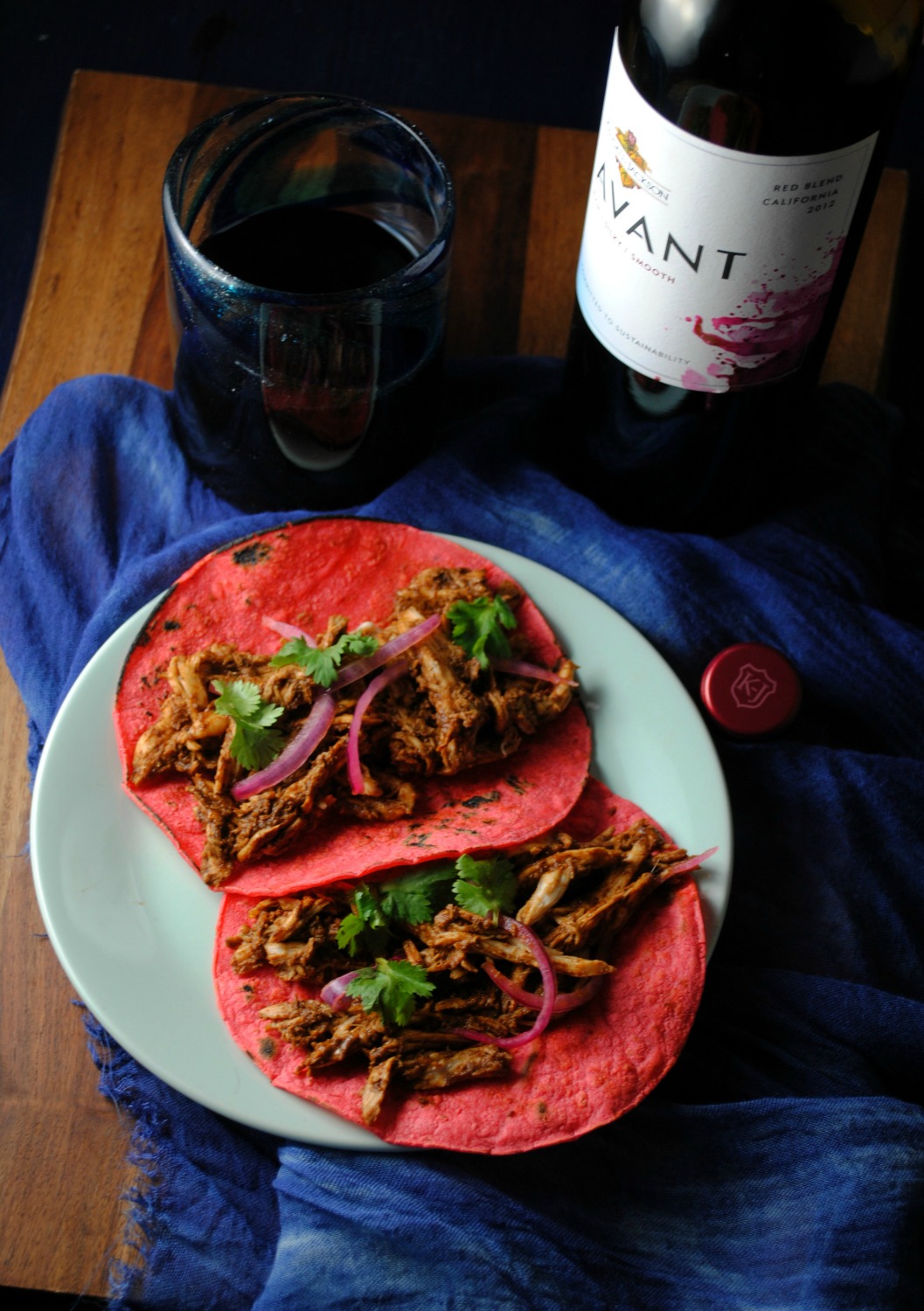 Cozy Winter Recipes with Kendall-Jackson
When the temperatures begin to drop I find myself wanting to spend more time in the kitchen.  Baking or preparing dinner the cozy warmth and aromas wrap the entire house in a blanket of comfort.   Unfortunately, I can't always escape to the comfort of my kitchen, but this doesn't mean I can't enjoy an amazing dinner that tastes like I spent all day in the kitchen. I'll take comfort in any form as long as I can enjoy an amazing dinner with my family.
If you find yourself pressed for time, but crave a meal to chase away the chill of outdoors look no further I have three delicious recipes to share with you.  These dishes are sure to warm up your winter table, are easy to make and add a healthy dose of comfort.  Pictured above these mole tacos are a snap to prepare and the slow cooker does all the work, gotta love that.  Serve these mole tacos with pickled onions.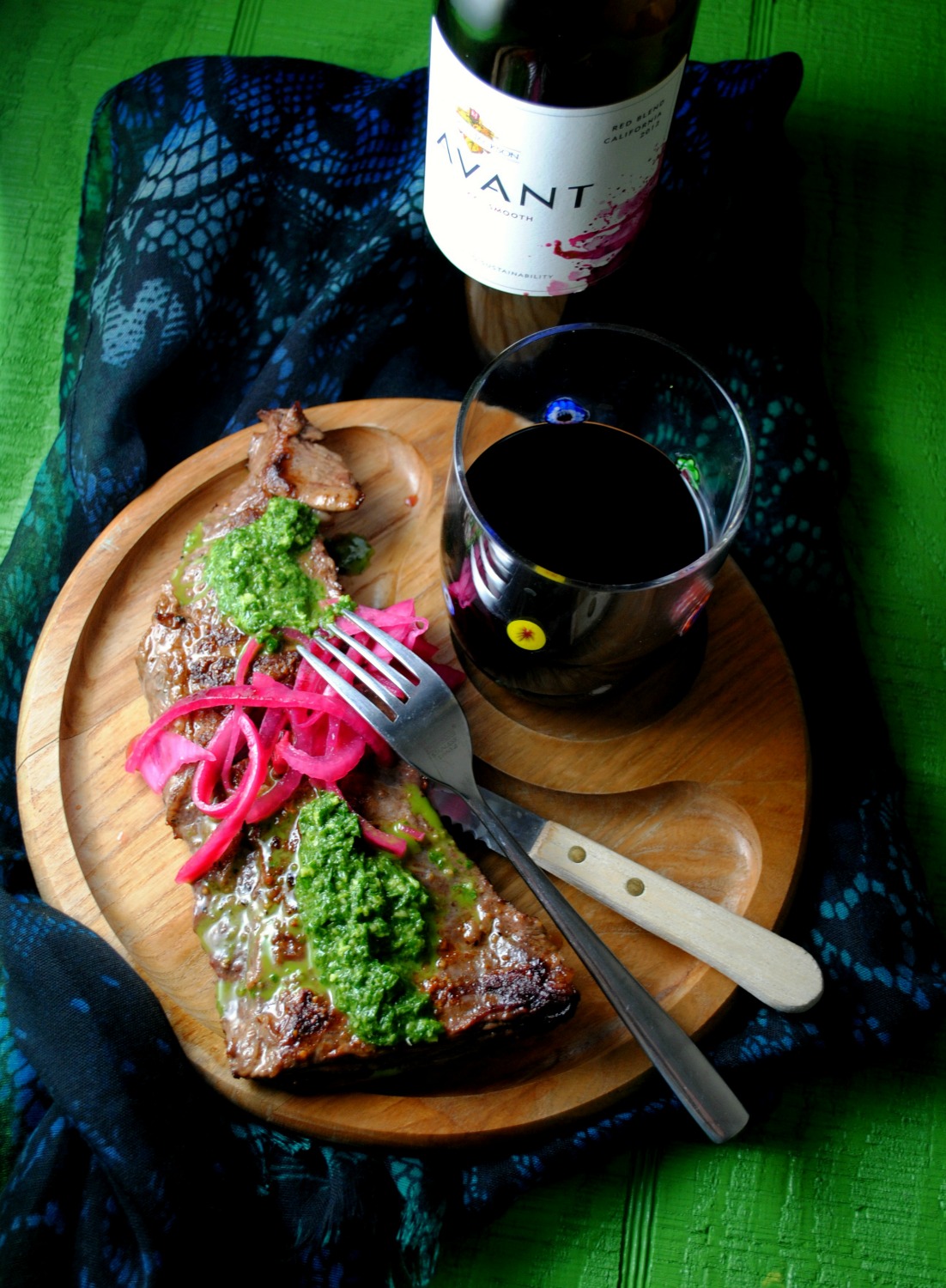 From mole from Mexico to an Argentina sauce that pairs well with any grilled meat, but is amazing on fajitas. Juicy fajitas are served with a vibrant chimichurri sauce that are sure to soothe away any chill in the air.  Make this sauce in advance and keep in the fridge to serve over roasted potatoes, steaks or chicken.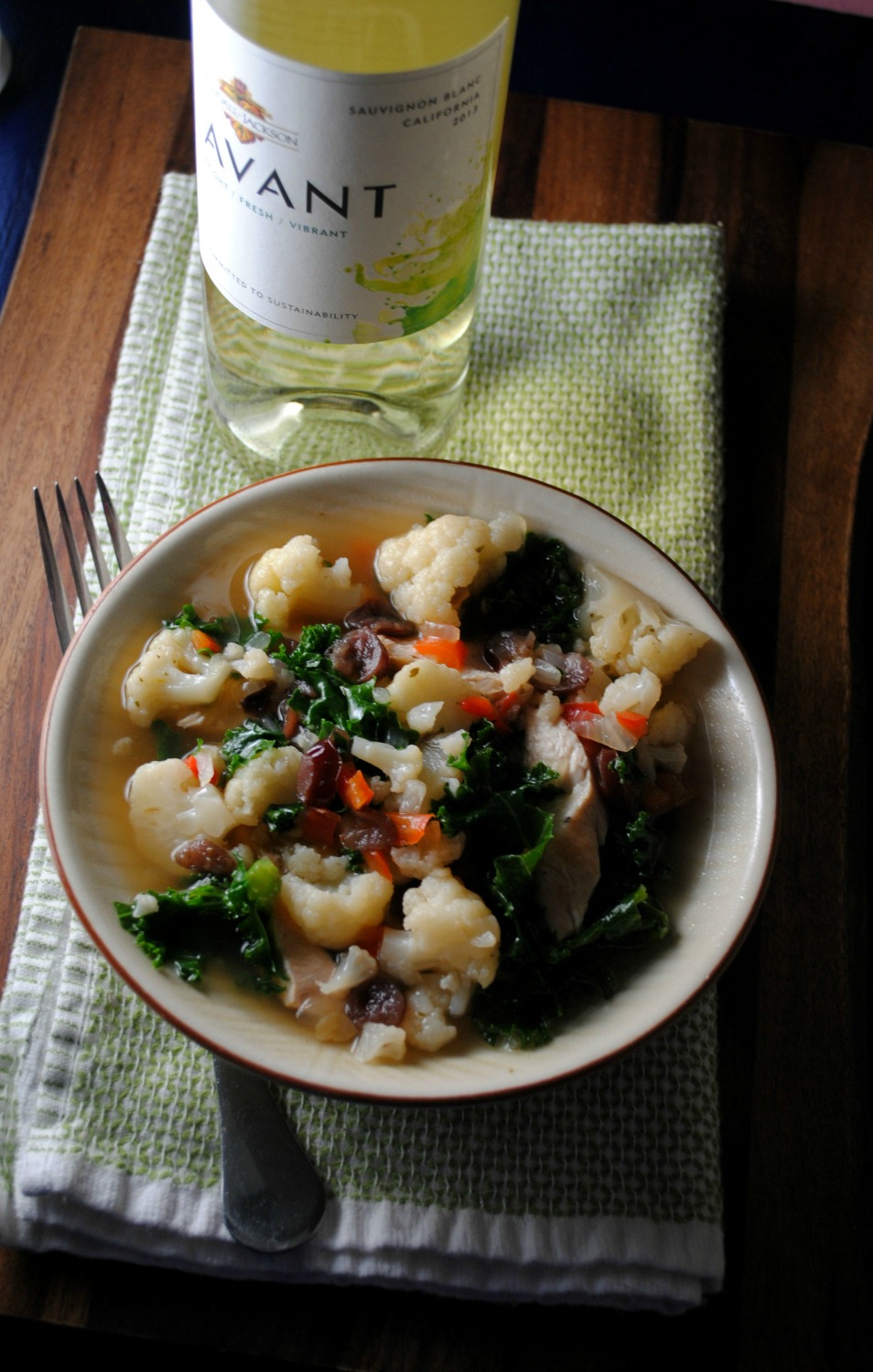 Braised chicken in a rich broth with tender cauliflower and kale this is one dreamy bowl of goodness.  I have enjoyed this chicken dish every winter for the past three years and I love it more and more with each passing year.  Sometimes I swap out spinach for kale or use beef instead of chicken. This dish is best eaten on the couch while watching holiday movies, so good! Find these recipes featured, wine pairings and plenty of hostess tips over at the Kendall-Jackson blog.
Sweet Life Disclosure: This is a sponsored post with Kendall-Jackson wine. Thank you for supporting the companies Sweet Life collaborates with which allows me to create fun and unique recipes.