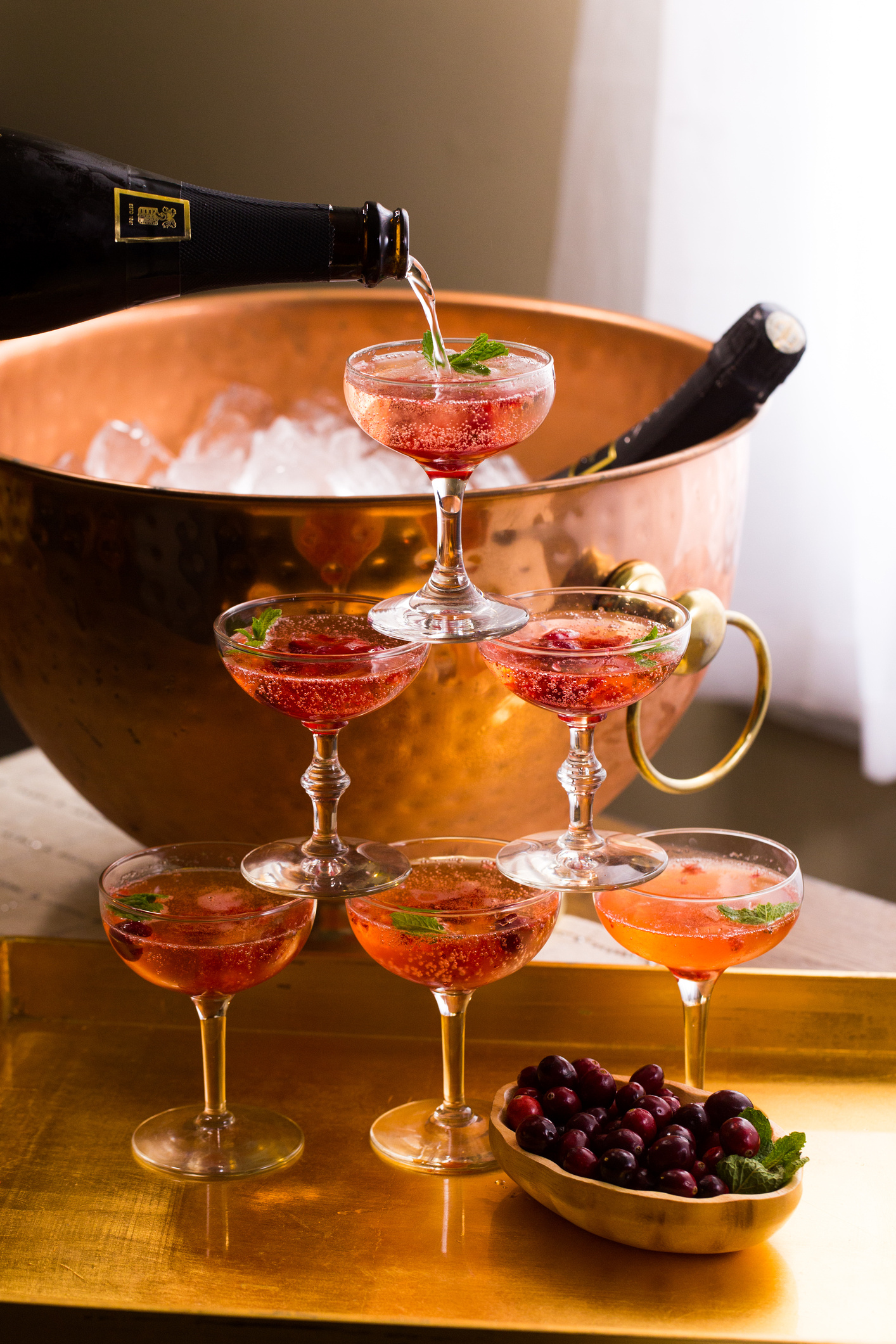 They say the way you spend New Year's Eve is the way you'll spend the rest of the year. So, I plan to spend the evening in the company of all the people I adore – laughing, enjoying great food and sipping on champagne. My abuelita used to tell me that Champagne should not only be reserved for special occasions, it should be enjoyed all year round.
I agree.
Bring on the stunning champagne cocktails.
Bring on a beautiful champagne coupe tower.
Bring on 2018!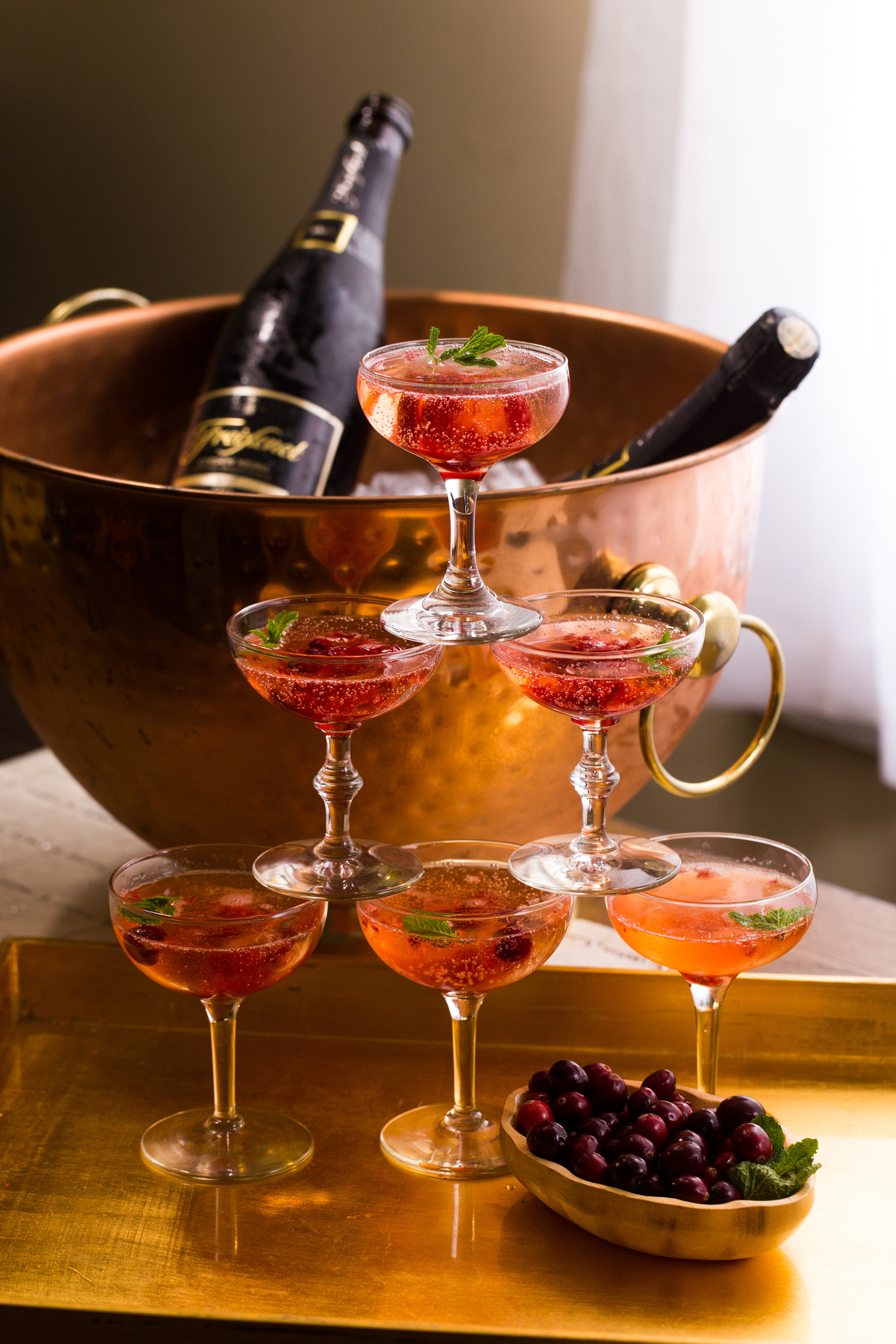 Last year I shared with you a hibiscus champagne cocktail, a tamarind champagne cocktail, and a prickly pear champagne cocktail. They were so well received – thank you, that I just had to whip up something special just for you to ring in the New Year.
I also wanted to share with you my love for champagne towers. I am simply enamored with them. For my birthday I set up a champagne tower as the centerpiece on my dining table. I stood on my dining table bench to slowly pour the champagne. It was So much fun, and my guests loved it!
Today I want to share with you a stunning champagne cocktail made with cranberries and fresh mint and a few tips, tricks on how easy it is to create a champagne tower at home.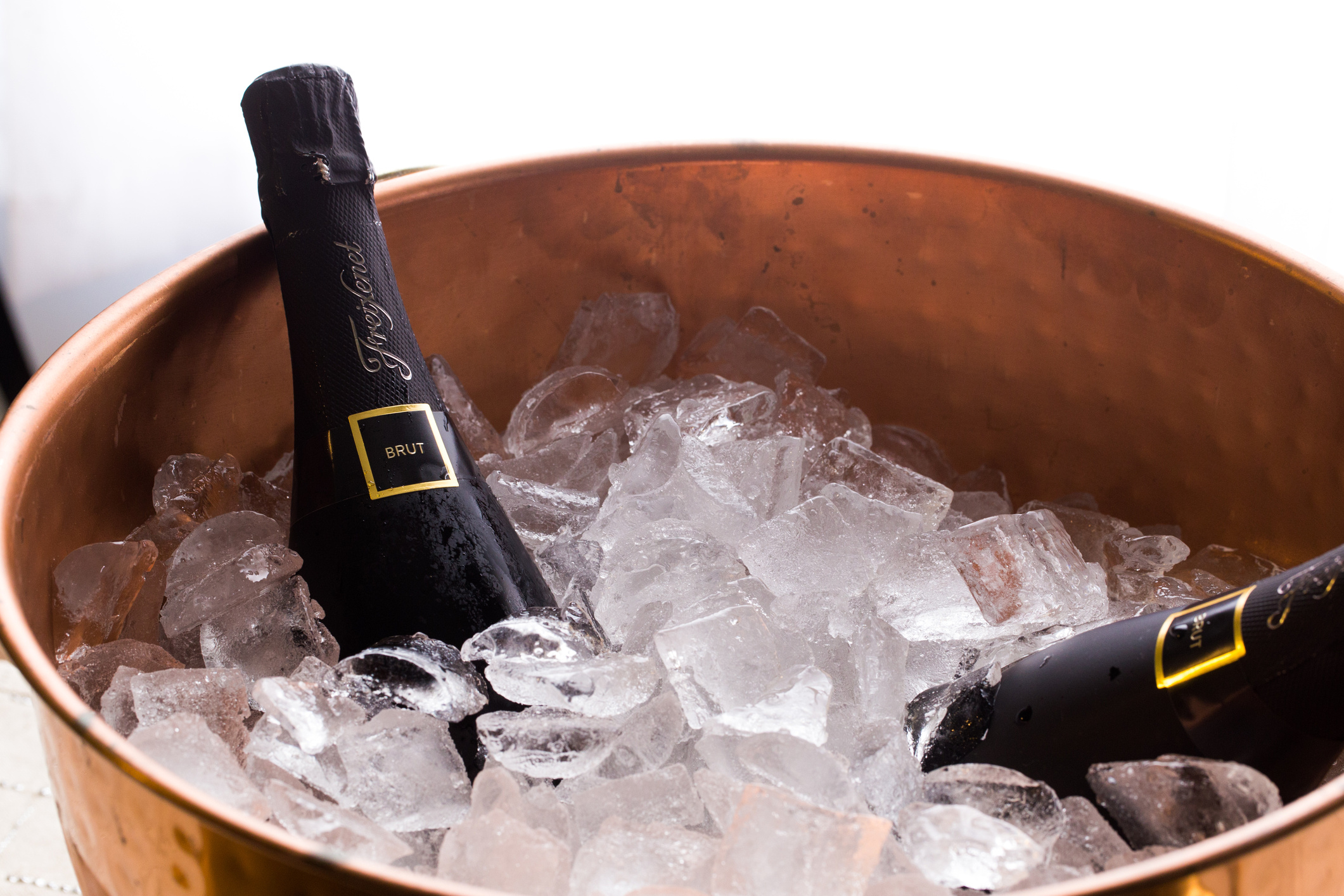 For a Champagne Tower you will need: 
A firm, solid serving tray to create your tower and catch spillage.
Coupe Champagne glasses
Champagne
Begin with a firm, solid base for your tower. I recommend using coups champagne glasses, not flutes to create your tower. Coupes should be similar in size and shape. I find most of my coupes champagne glasses at antique stores and estate sales. I once hit the jackpot at a local garage sale and scored 20 champagne coupes for ten bucks – happy dance. Many party rentals carry coupe glasses for rental or you can use plastic coupes, but look for sturdy thicker plastic ones.
Begin your tower by configuring the size/shape by how many coupes you have. A champagne tower is made up of sequentially smaller layers of squares. The bottom layer will have the most as it is your base, then the layer above will decrease in size. Mine is a small tower, with a base of three, then two and one at the top, but your base can be as big as ten or even twenty then the layer base would be nine if beginning with a base layer of ten or nineteen if beginning with a base layer of twenty.
Be sure that each coupe is tightly centered over the coupe below to create a steady tower. Repeat this process until you have a single coupe on top.
When ready to serve, slowly begin pouring the champagne from the top glass and it will begin to trickle downward to fill each coupe. Keep the stream steady as you do not want to pour too fast and cause the tower to shift or collapse.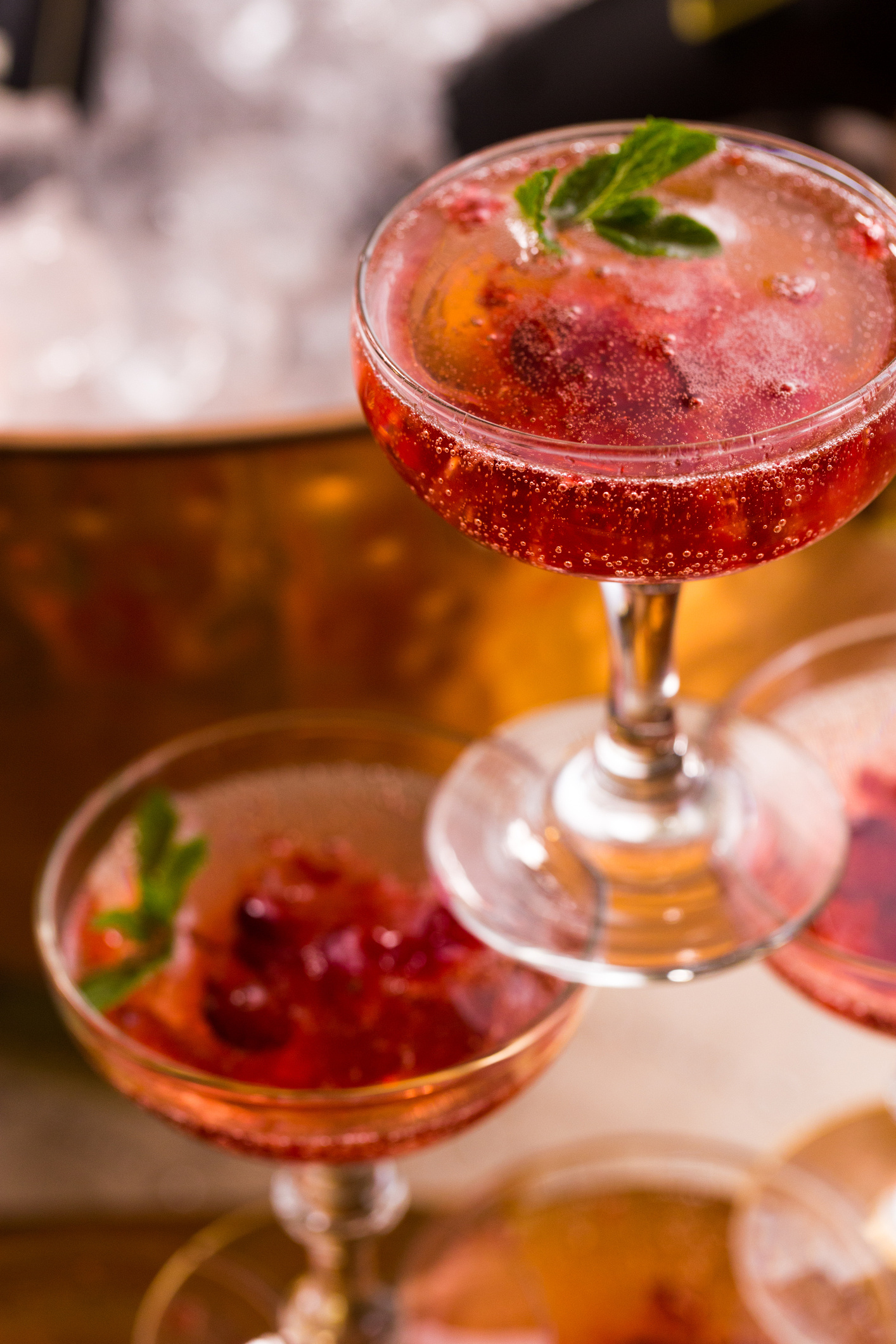 Cranberry Champagne Cocktail
Yield 8 Serves
A festive champagne cocktail made with fresh cranberries to ring in the new year!
Ingredients
For Cranberry Puree
1 cup fresh cranberries
1 cup sugar
1 cup water
For Cranberry Champagne Cocktail:
1 tablespoon cranberry puree
Fresh mint
Chilled champagne
Instructions
For Cranberry Puree: Combine fresh cranberries, sugar and water to a saucepan. Bring to a boil stirring until all sugar dissolves. Reduce heat, simmer and cook until all cranberries burst, stirring often. Remove from heat, allow to cool.
For Cranberry Champagne Cocktail: Add syrup to coupe, top with champagne and garnish with fresh mint.
Courses Cocktails