I'm ending 2017 by whipping up a cozy mulled wine featuring Llano wine. This recipe is sponsored by Llano wine all opinions are my own. Thank you for supporting the brands I collaborate with to bring you exciting, new recipes.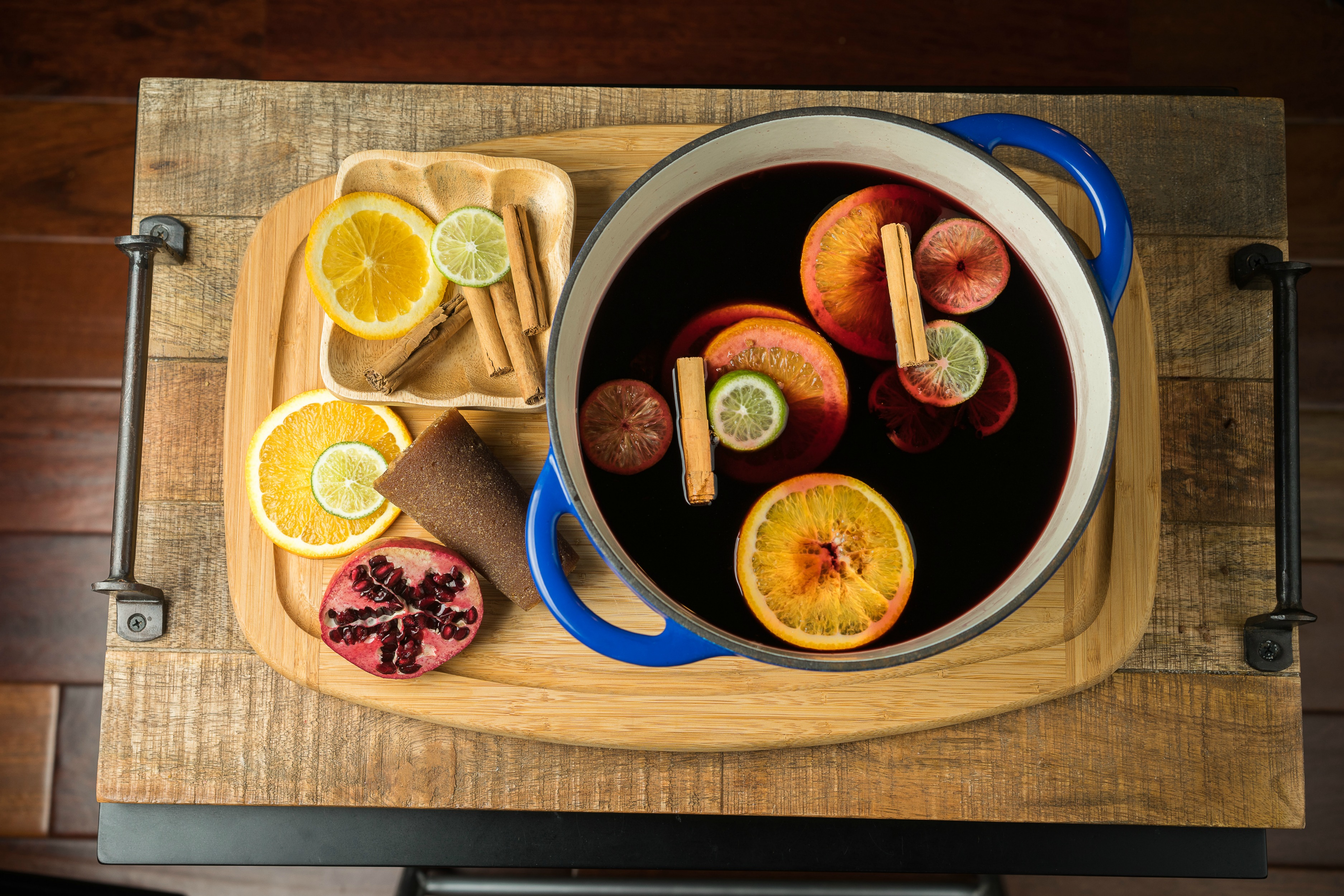 Nothing could be cozier than a warm cup of mulled wine, great food, and amazing friends. I wanted to say goodbye to 2017 by surrounding myself with wonderful friends for an evening of celebrating all the good. Once again my good friend Margarita opened her home for us to gather and enjoy an evening of yumminess. She pulled together a table of heartier appetizers to compliment the mulled wine.
I brought along my dutch oven, a few fresh ingredients and plenty of Llano wines to make my mulled wine. Mulled wine is a comforting wine cocktail made by heating wine and a blend of spices to warmed perfection. Traditionally served during the Holiday season mulled wine is traditional la made with red wine.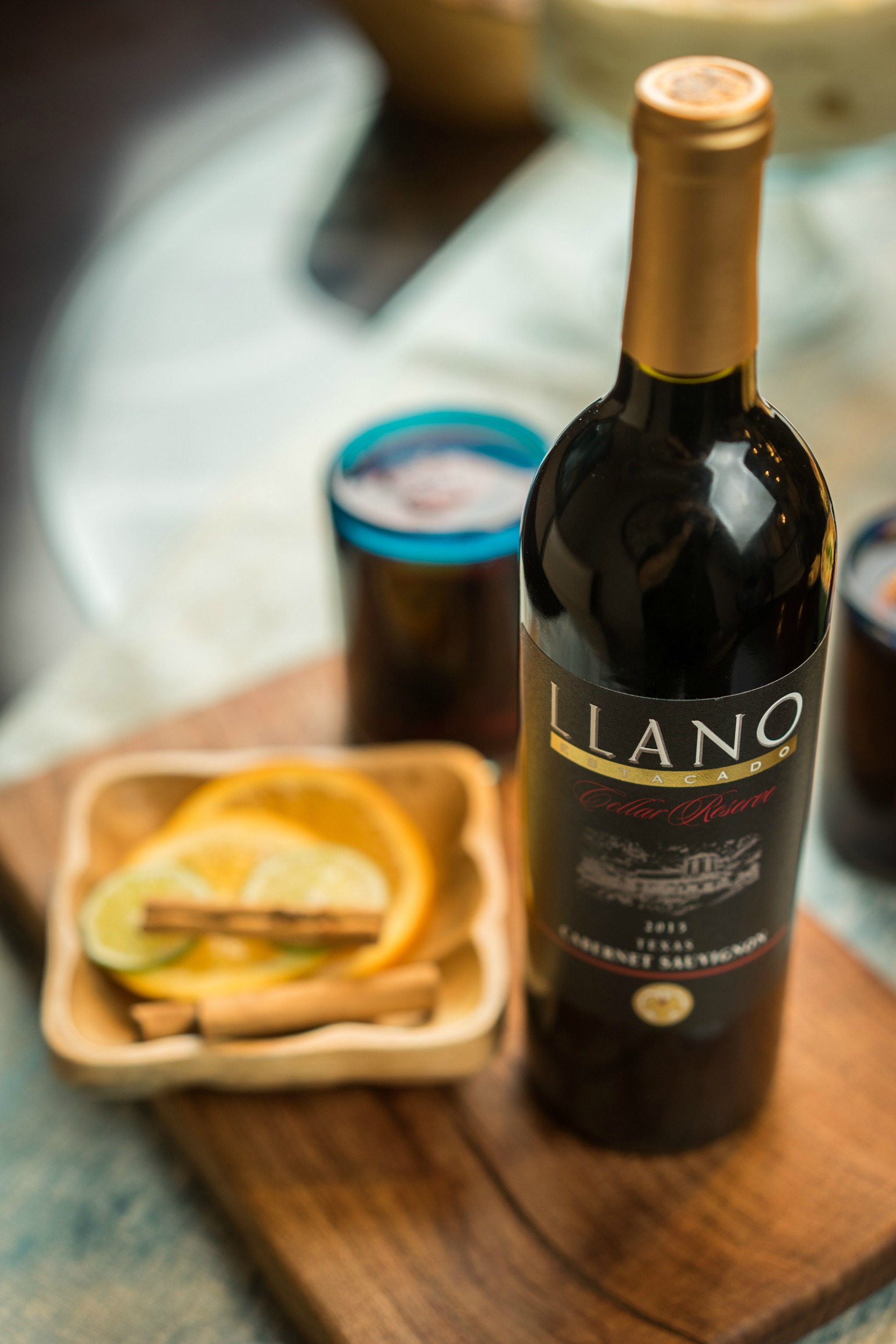 The base for this mulled wine is hibiscus syrup. I simmered dried hibiscus, cinnamon sticks, and piloncillo to create a tart syrup. Next, I added a bottle of Cellar Reserve Cabernet Sauvignon, plenty of fresh citrus slices and allowed the wine to gently warm while it infused with the syrup and citrus slices.
As you know, I love featuring my Texas made products here on Sweet Life and Llano wine is one of my favorites. Llano wines are lovely on their own as well as used in or paired with many different foods. Llano Estacado is the largest, best-selling Premium Winery in Texas and has been an ongoing pioneer in introducing not just Texans, but also the entire world to the great wines made in the Lone Star State. The winery produces approximately 50 varietals of wine, including numerous award-winning wines. The Llano Estacado Winery is located in Lubbock, Texas and hosts a variety of events in its tasting room and event center, including weddings, corporate parties, and intimate gatherings.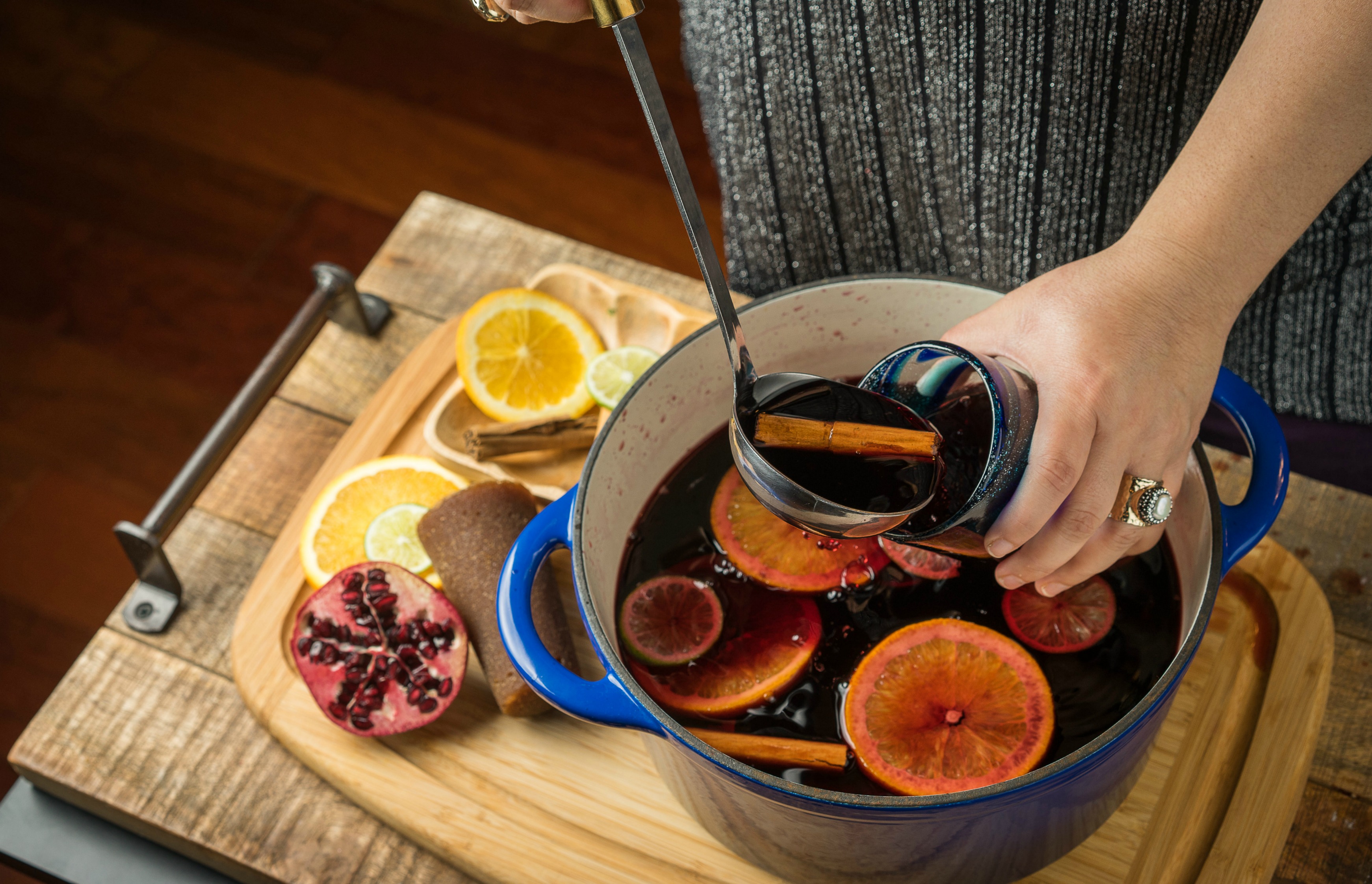 For my hibiscus mulled wine I used the 2015 Cellar Reserve Cabernet Sauvignon which is a blend of 76% Cabernet Sauvignon, 12% Malbec, and 12% Petit Verdot. The grapes for this wine were primarily sourced from the Mont Sec Vineyard of West Texas, and the Newsom Vineyard in the Texas High Plains.
Llano wines are also the perfect gift for the holiday party hostess, friend or special someone in your life and in celebration of a New Year I've teamed up with Llano wine to giveaway a $25 Llano gift card. To enter comment below or on my Instagram with the answer to >> Have you ever made homemade mulled wine?
winner will be chosen at random – deadline to enter is 01/10/2018
Hibiscus Mulled Wine
Yield 12 Serves
Ingredients
4 cups of water
1 cup pomegranate juice
1 cup dried hibiscus leaves
2 cinnamon sticks
1 cup grated piloncillo or dark brown sugar
1 bottle of Llano 2015 Cellar Reserve Cabernet Sauvignon
1 orange, sliced
2 limes, sliced
Instructions
To a Dutch oven simmer water, pomegranate juice, hibiscus leaves, cinnamon stick and piloncillo until all sugar dissolves.
Using a slotted spoon remove hibiscus leaves. Add Llano 2015 Cellar Reserve Cabernet Sauvignon, citrus slices, stir to combine and continue to simmer on low for ten 10 minutes.
Serve warm.
Courses Cocktails