A San Antonio treat the crispy dog is addicting! A hot dog, stuffed with cheese, wrapped in a tortilla and lightly fried is a Texas treat you must try!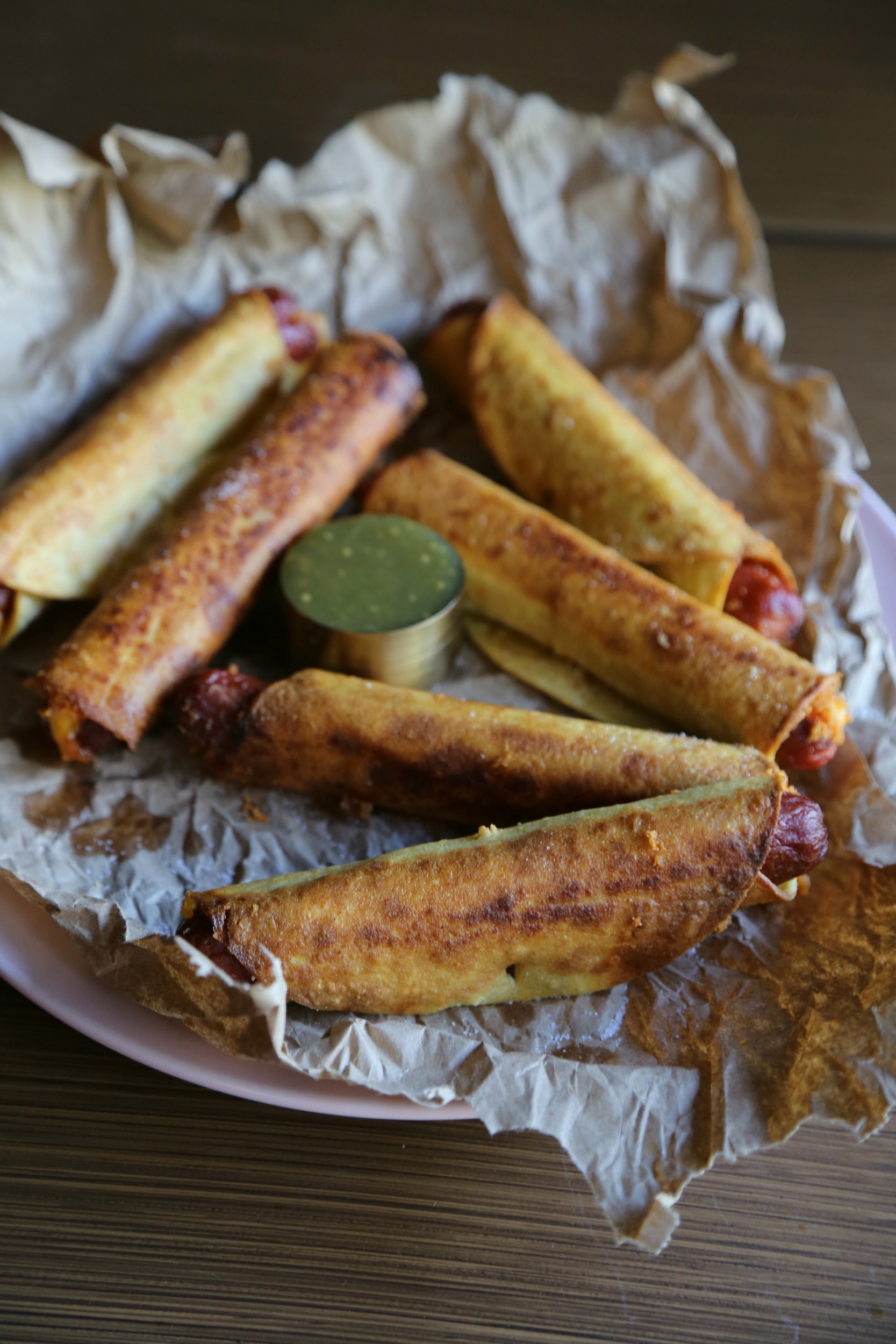 Crispy Dogs
I recently hosted a fun Facebook live with the creative group behind BarbacoApparelThey shared their vision behind their brand, how they are inspired by San Antonio to create tees that showcase the culture of San Antonio. From the beloved bean & cheese to their come and take it Barbacoa Apparel hopes are to highlight SA folklore and different aspects of Hispanic culture. Each tee is developed and designed by the team. Richard, Matt, and Nydia met at work in 2009. Over the course of five years, the friends collaborated on (and very quickly scrapped) many bad business ideas—always hoping to strike gold. By 2014, BarbacoApparel was born.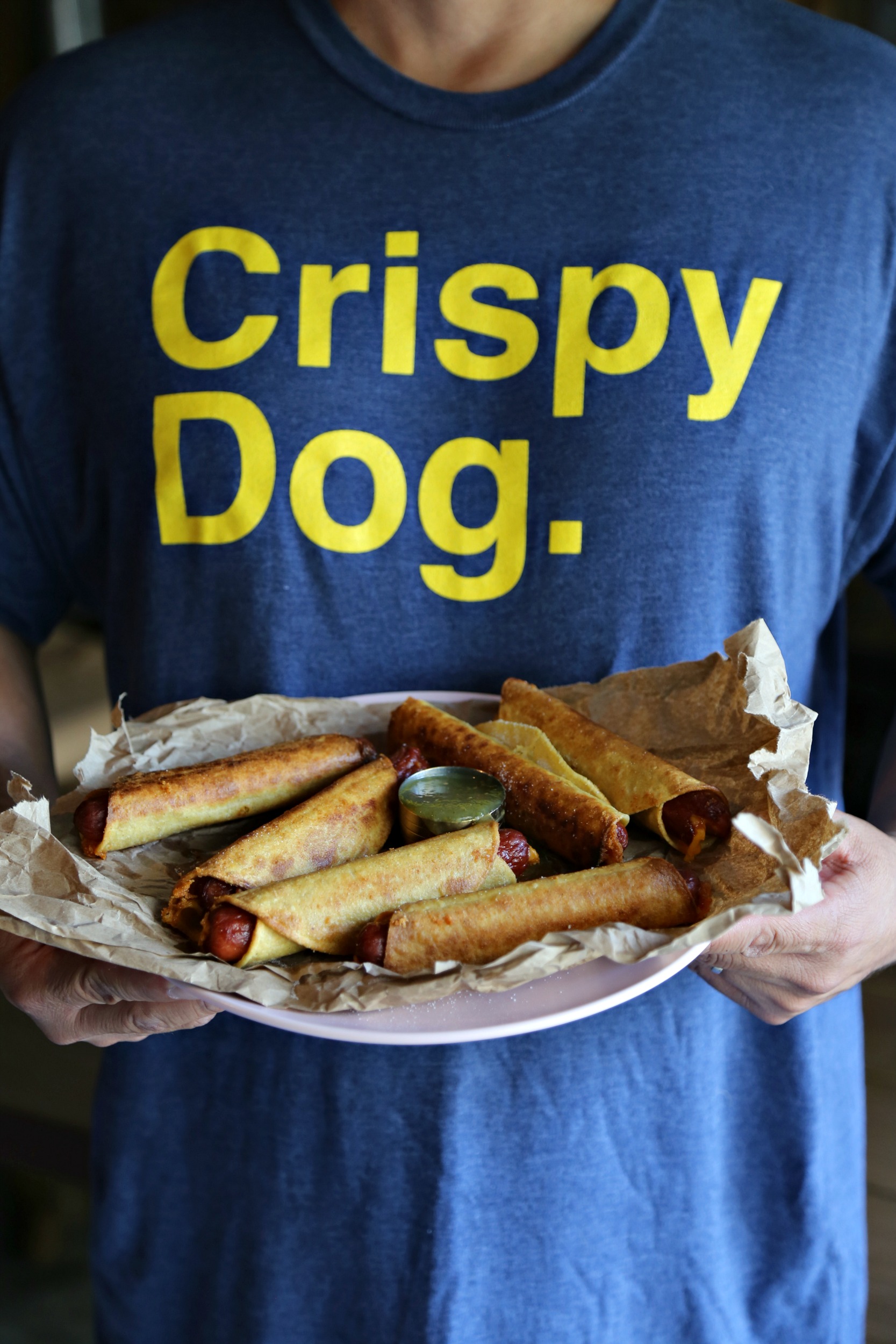 With each Facebook live I ask my guests to share a recipe that resonates with their childhood. BarbacoApparel came in strong with the crispy dog; a beloved San Antonio treat that was introduced in 1949. A cross between a corn dog and a flauta, stuffed with cheese, lightly fried and typically served with mustard and a heaping pile of french fries I was instantly furious at myself for never having heard or consumed this crispy treat before. The crispy dog is amazing.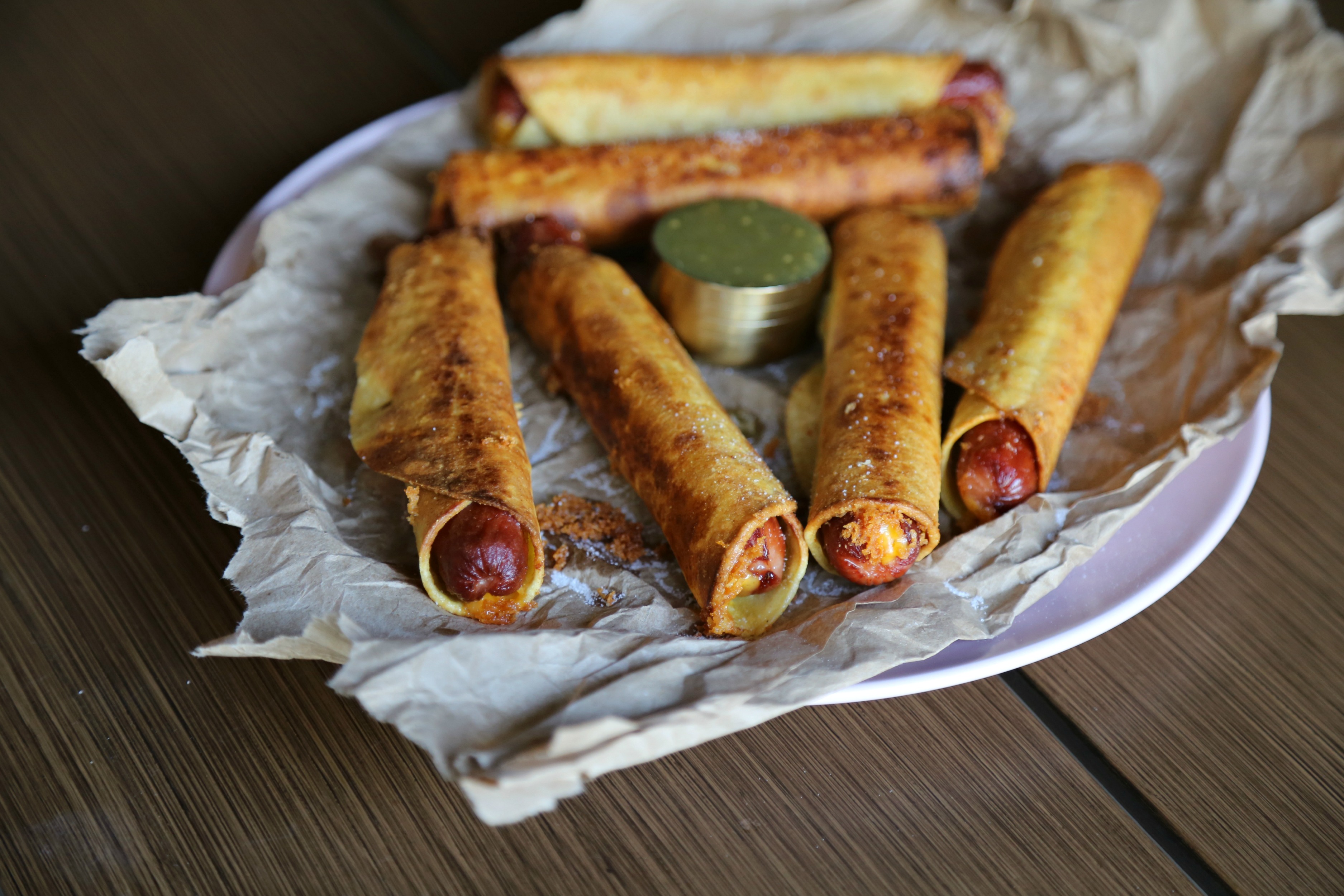 As Richard puts it crispy dogs are Puro San Antonio.
The locals say the original crispy dog was invented by the Malt House. It quickly became one of their best-selling items, and soon the crispy dogs were popping up into other San Antonio eateries. Both Richard and Nydia grew up eating crispy dogs. Their moms would make them for dinner. Richard said it was an inexpensive meal to feed a large family, plus the kids loved them.
After the Facebook live, I had numerous requests from my family to make these cheesy dogs. I whipped up a few batches and served them with tomatillo salsa. My family loved them.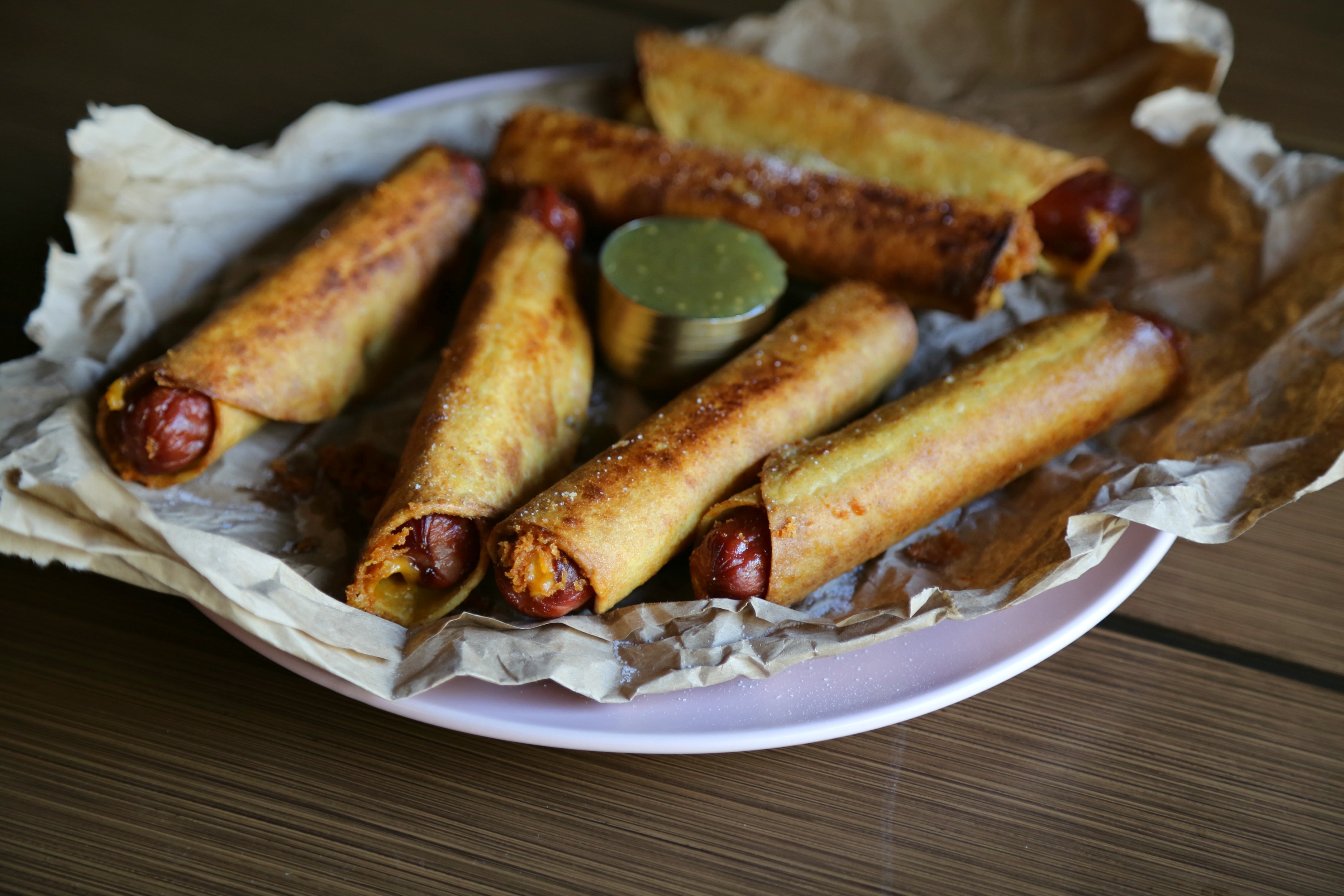 Thanks for sharing BarbacoApparel. I'm including the Facebook live video below where you can see the BarbacoApparel crew make San Antonio's famous crispy dogs. Follow BarbacoApparel along on Instagram. 
Excited to be with cooking with BarbacoApparel let's get cooking!

Posted by Sweet Life on Wednesday, March 22, 2017
Crispy Dogs
Yield 12 Serves
A San Antonio treat the crispy dog is addicting! A hot dog, stuffed with cheese, wrapped in a tortilla and lightly fried is a Texas treat you must try!
Ingredients
12 corn tortillas
12 hot dogs, Nathan's hot dogs were recommended by BarbacoApparel
8 ounces cheddar cheese, sliced into thick matchsticks
Toothpicks
Oil for frying
Instructions
With a paring knife make an incision down the center, lengthwise to each hot dog, being careful not to cut all the way through. Stuff each hot dog with sliced cheese. Roll the hot dog in a tortilla and use toothpicks to secure.
In a skillet, heat up 1 inch of oil over medium-high heat. Once the oil is heated light fry each crispy dog, about 30 seconds on each side until crispy and lightly browned. Place on paper towel lined plate to drain. Serve warm with mustard or salsa.
Courses Dinner
Cuisine Tex-Mex