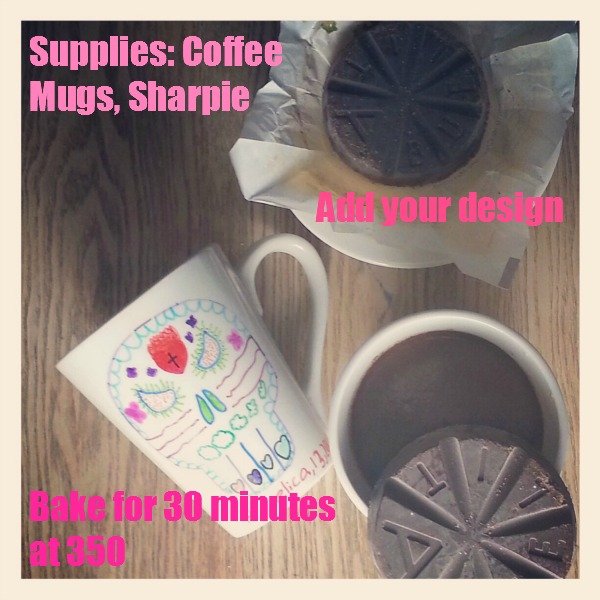 Dia de Los Muertos is fast approaching and I wanted to share an activity I did with the kids.  I found this gem on Pinterest and knew it would be perfect for hot chocolate.  Few supplies are needed which is always a plus.  I picked up a few coffee mugs at our local dollar store, handed the kiddos a few sharpies and we were on our way!
I did try to print, cut and transfer a skull stencil to the mug, but found it difficult to maneuver. Free hand was the best option. The kids had a blast and I had colorful new coffee mugs to enjoy with my morning coffee.
Gotta love that!!
I went with 80's glam sharpie markers…. the color were FUN~~
A thick steamy cup of Mexican Hot Chocolate…. they look amazing, give them a try!