Sharing a few pictures of what I have been up to~
I was up early prepping from y daughter's bday party. Fresh salsa
Her bday feast. Jicama salad with fresh plum dressing, tostadas con pollo verde and charro beans
I'm a contributor at Latina Kitchen! Latina Magazine's online food website. My infused tortillas featured!
I went out to dinner with my sister's and had a very,very bad bowl of noodles.
Tomatillos milperos, recipe coming soon!
A gift from my mom. The earrings her father bought her at the Feria in Mexico City when she was 16~Treasure.
Hubby, sis and I playing the walking dead game~ we LOVE walking dead! Zombie lover!
My niece had a 1D direction bday party. 1D cupcakes~
Gas station Tacos doesn't seem like a great idea.
Pancakes, a sweet start to any morning.
My nephew at his first soccer game of the season. He scored 3 goals~YAY!
Another addiction Downtown Abbey~
My daughter's Bday treats. A trio of desserts Nigella's pavola, ice cream bowls with vanilla ice cream and dulce de leche chocolate sauce and dulce de leche brownies. What a hit~ She was super Happy!
Sweet Life Disclosure ~ I am participating in the Verizon Wireless Ambassador program and have been  provided  with a wireless device and three months of service in exchange  for my honest  opinions about the product.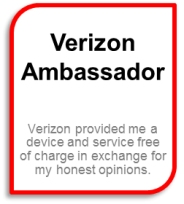 I am loving taking pictures with my Verizon samsung phone and having the power to become my own hotspot~amazing!
Read more at https://sweetlifebake.com/2012/09/04/california-in-pictures/#ixzz28qEipJmX