When it comes to cocktailing at home – I prefer to make my own simple syrups, they simply taste better than store-bought versions that contain fillers and additives. I always have homemade simple syrup on-hand, plus a few seasonal variations that make shaking up cocktails a breeze. My family and friends love my homemade simple syrups and often ask me to make them a few bottles to take home.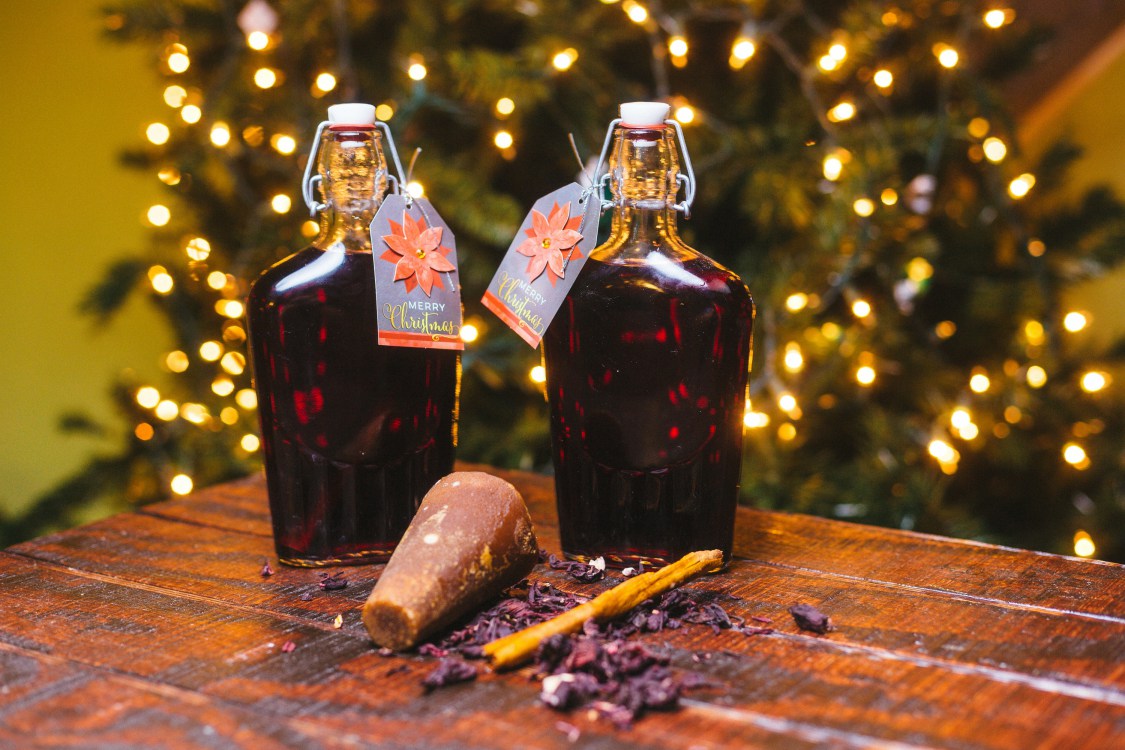 This year I thought it would be nice to create a holiday simple syrup to gift all my cocktail loving friends and family. All you need to make simple syrup is equal parts water and sugar. Heat until all the sugar dissolves, allow to cool and your set to create cocktails. For the holidays, I like to mix it up and create variations such as candied grapefruit peel plus a few cloves which create a wonderful seasonal simple syrup. I've also made lavender syrup, cinnamon syrup and cranberry syrup.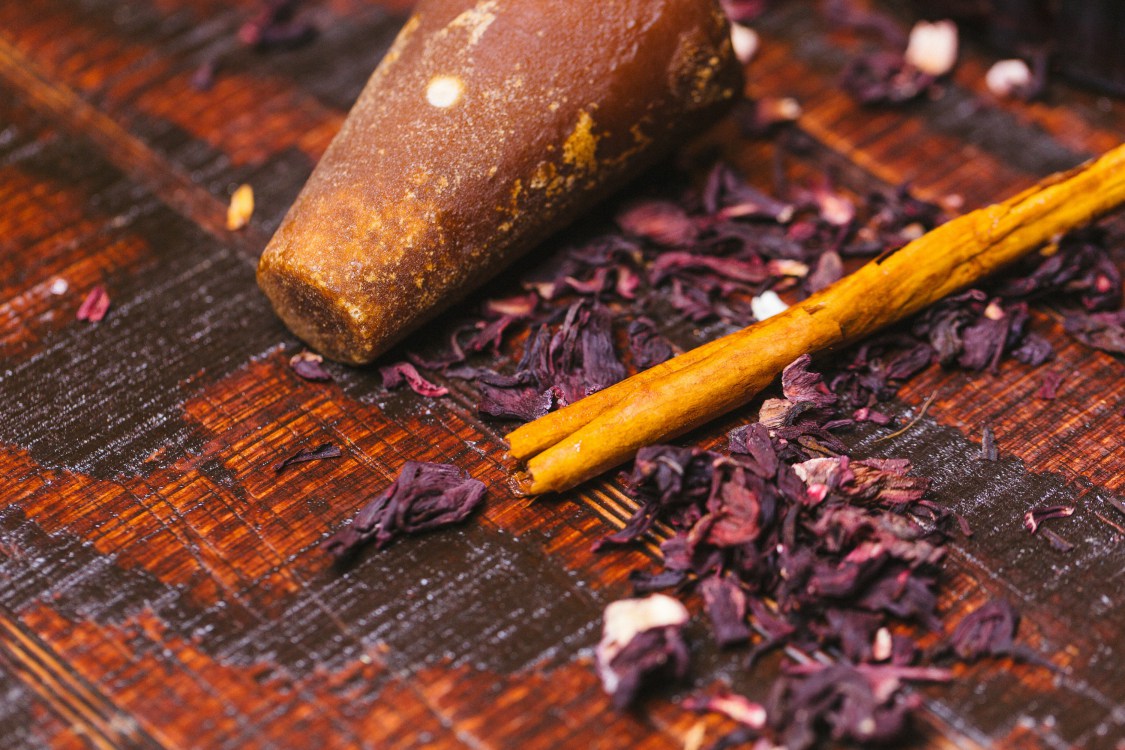 As many of you know I adore hibiscus and enjoy finding new ways to incorporate it in my recipes, so it was a no brainer, but I did want to add some warmth to my syrup, so I decide to replace sugar with piloncillo. Piloncillo adds a caramel, smoky hint to the syrup which pairs nicely with the tangy bite from the hibiscus. After the syrup cooled I poured into a pretty glass bottles and decorated them with a festive tag. I'm also including a handwritten cocktail recipe. This hibiscus cinnamon syrup will last up to one month in the fridge.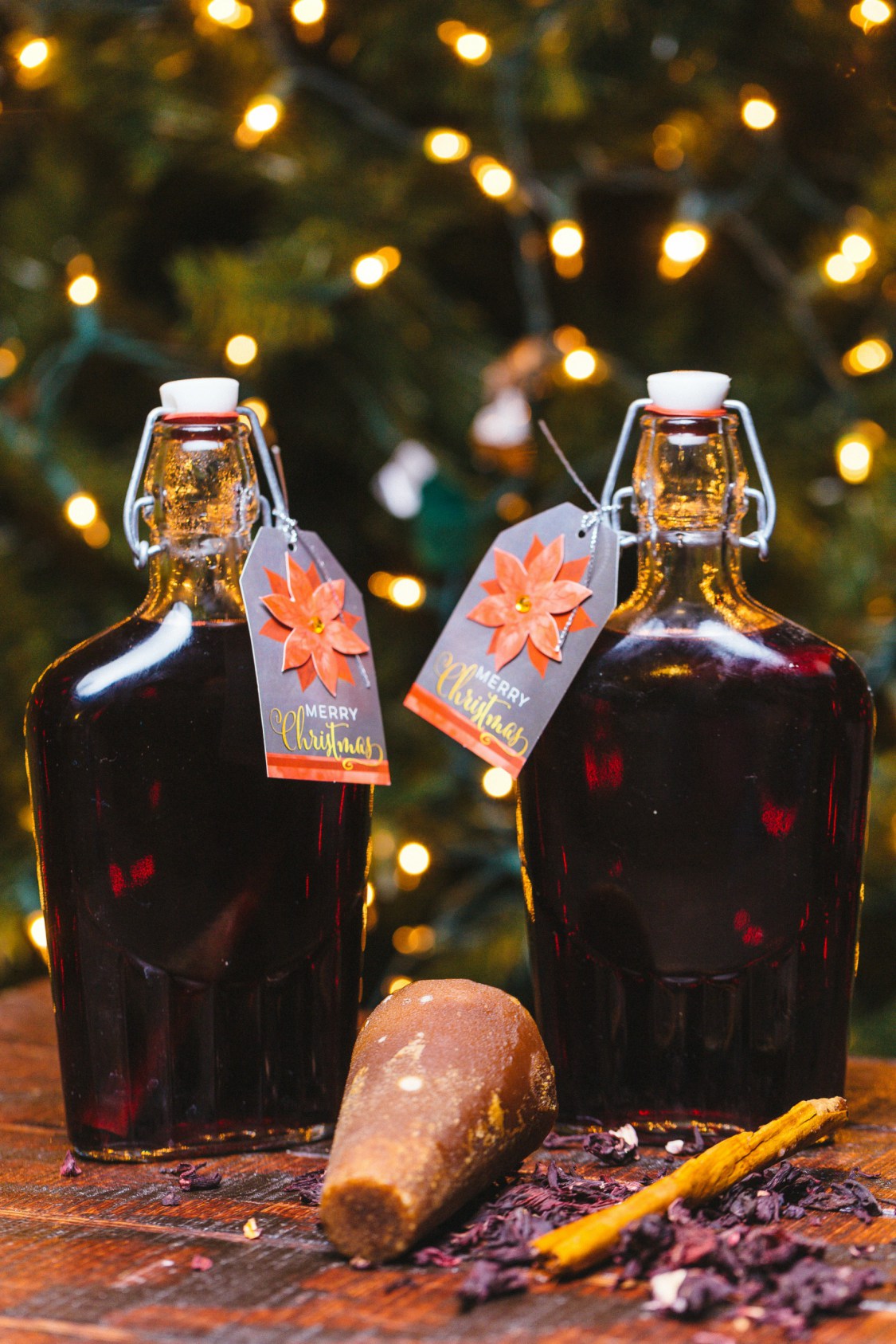 For cocktail ides to make with this syrup check out this post. 
Homemade Hibiscus Cinnamon Syrup
Ingredients
3 cups water
3 cups grated piloncillo
3 cinnamon sticks
1 cup dried hibiscus
Instructions
Bring the water, grated piloncillo and sugar to a boil in a small saucepan stirring until all piloncillo dissolves. Reduce heat, add hibiscus and cinnamon sticks. Simmer for five minutes stirring occasionally. Remove from heat, allow to steep for 10 minutes. Cool completely. Fine-strain, use to make cocktails. If not using immediately store in the refrigerator for up to one month.