Guys Welcome to Selena week! An entire week dedicated entirely to recipes, cocktails, memories inspired by our South Texas Reina Selena Quintanilla. I am SO excited to share this week with you, plus a full recap of the exclusive Raised on Selena dinner I hosted along with Soy Tejana for media and local influencers. Selena was a huge inspiration to me growing up. Her dedication to her music, fans, and creative journey paved the way for Latinas y Tejanas to work hard, hustle and dream big. For our fun giveaways, please head over to the Soy Tejana Instagram page.
We're on day 3 of Selen Week! So far we have shared  Tex-Mex Pizza inspired by Selena, the Olive Garden Salad with Spicy Dressing Selena was obsessed with.
Today I'm sharing a cocktail which was inspired by Selena's partnership with Cocoa-Cola.
Now, let's get our bidi bidi bom bom on!
Did you know Selena was a spokesperson for Coca-Cola from 1989 until the time of her death? She filmed three commercial with Coca-Cola where she belts out a catchy tune, and true Selena fashion showcases her dancing skills.
"Can't beat it, the rhythm, the one that you get from Coca-Cola Classic."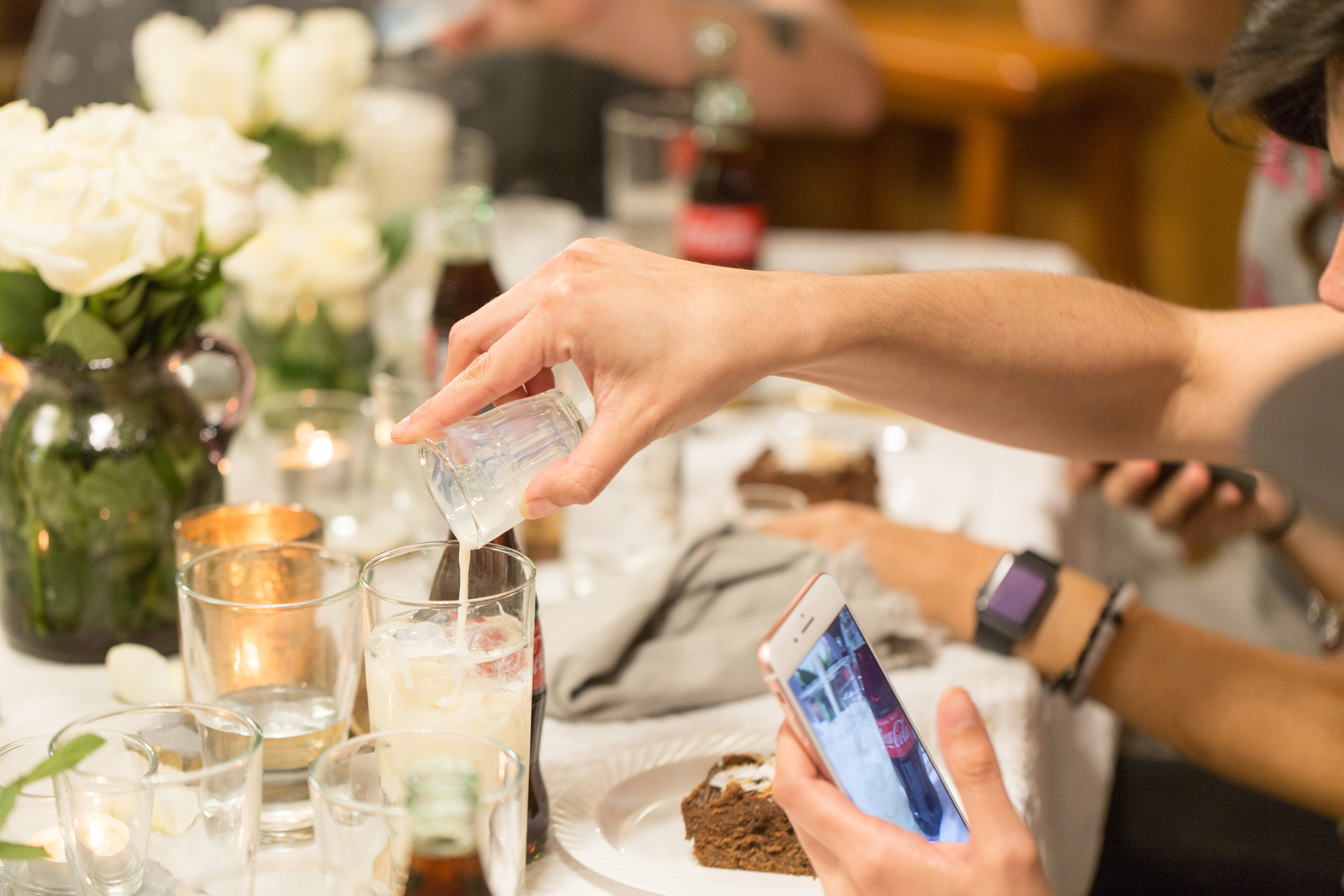 I loved that commercial, and even at a young age, I understood the importance of it.  A Tejana representing a major brand all while keeping true to her authentic self in her music and fashion.
Today I wanted to pay homage to Selena's Cocoa Cola fantastic commercial by whipping up a  creamy cocktail that we served paired with our dessert course at my raised on Selena dinner.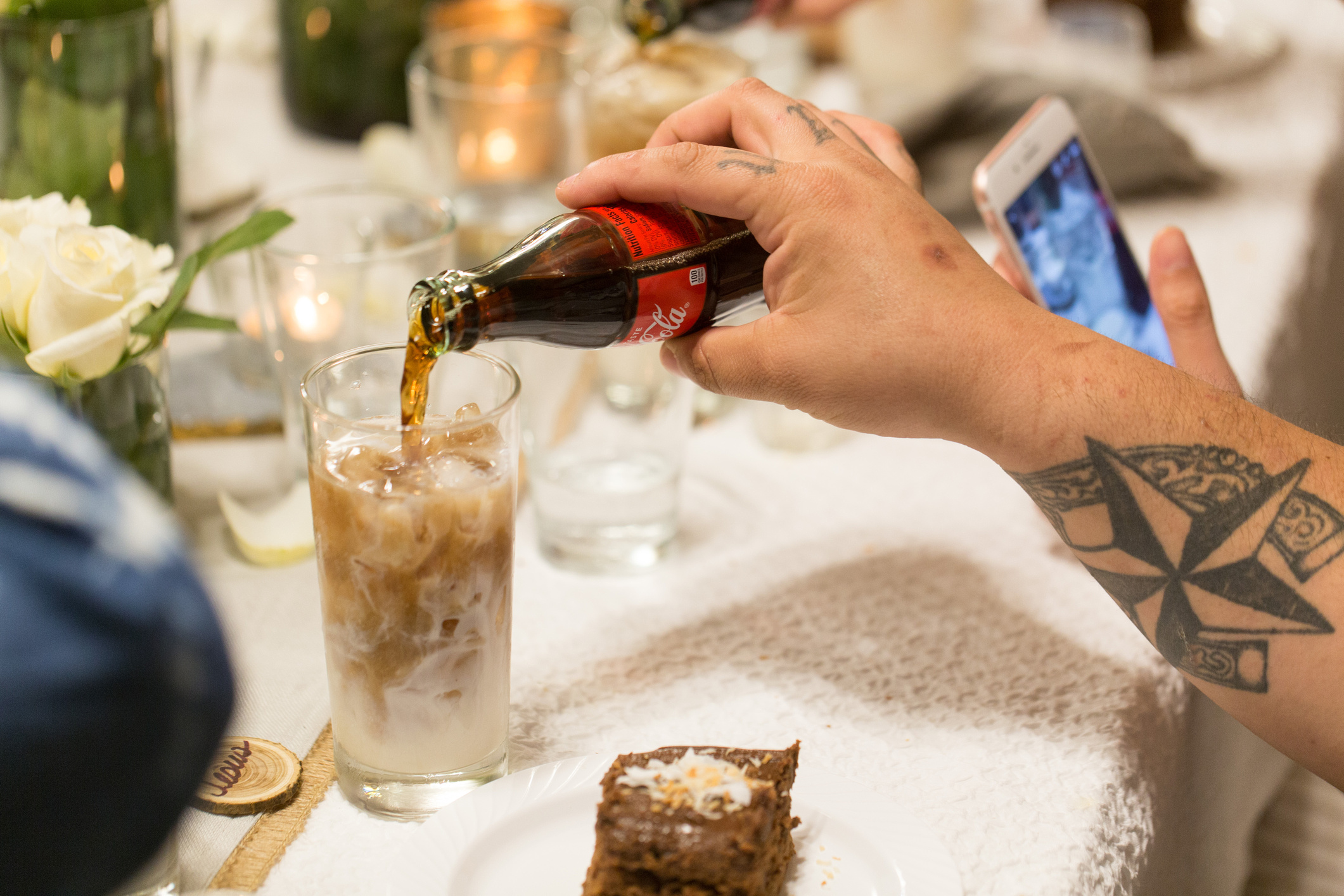 This cocktail is layers of flavors which create a creamy, bubbly, refreshing tequila spiked cocktail which is insane good. I share this cocktail on facebook live with The Latin Kitchen before my dinner guests arrived (see video below). I have to say it helped to calm my nerves. I was pretty nervous to host this important dinner.
This Selena inspired cocktail begins with fresh lime juice, tequila, and Rum Chata all topped with icy cold Cocoa-Cola.
¡Salud!
Dreaming of You Creamy Coca-Cola Cocktail
Yield 1 Makes
A creamy coca-cola based spiked with tequila cocktail that pays homage to Selena's Cocoa Cola fantastic Coca-Cola commercial.
Ingredients
fresh lime juice from one lime half
1 shot of tequila blanco
1 shot of rumchata
Coca-Cola
Instructions
To a glass filled with ice add fresh lime juice, tequila and rumchata. Top with Coca-Cola.
Courses Cocktails
Cuisine Tex-Mex