The beginning of fall always makes me crave baking. Growing up my abuelita loved to bake in the fall. Once the summer temperatures begin to drop, she would head into the kitchen, crank on the oven and bake. I'm excited to partner with Milk Life with Dime Media to share one of my abuelita's tried and true recipe, plus share how easy it to make buttermilk at home.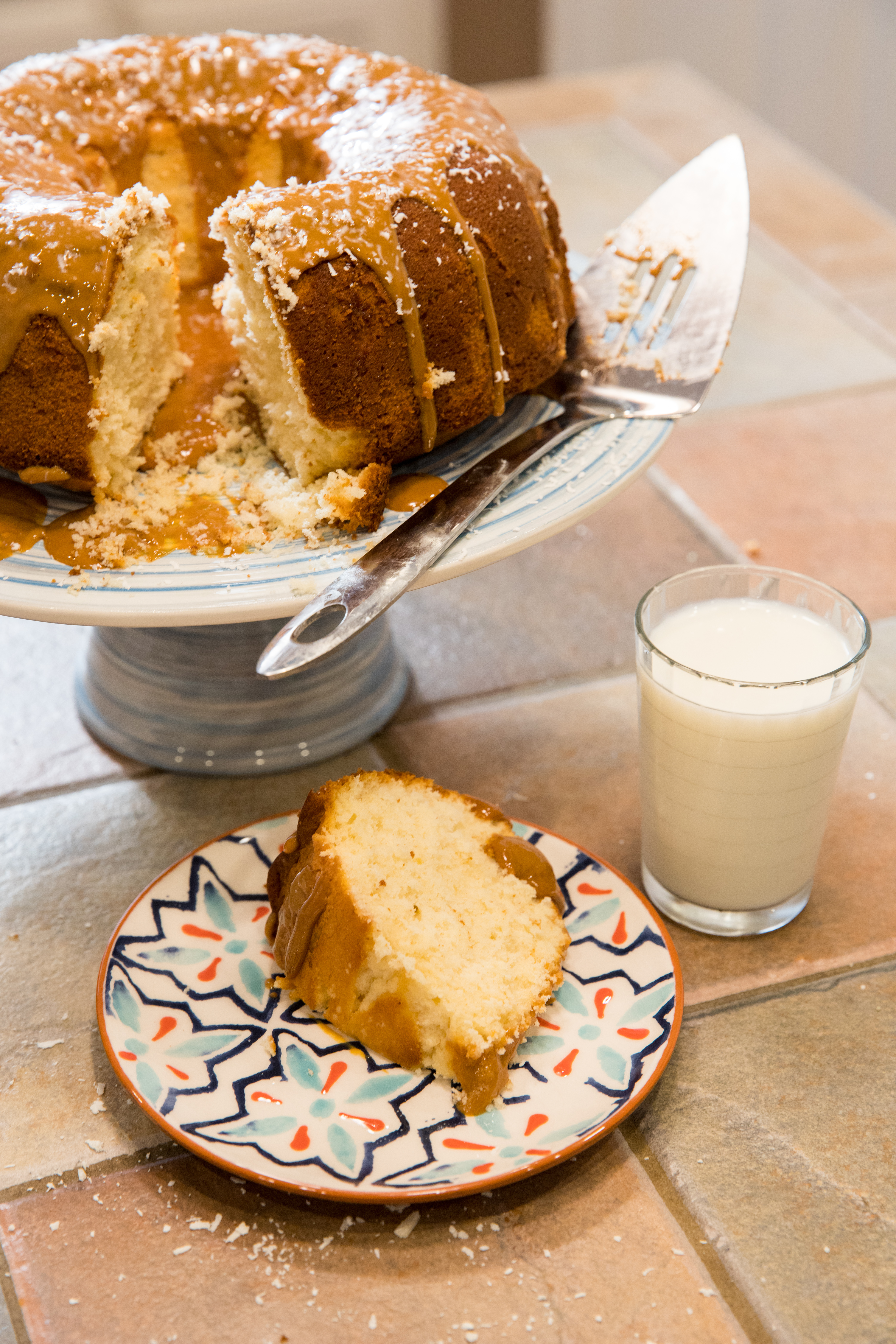 Being in the kitchen with her are some of my fondest memories. Her music in the background playing softly, her small hands working the dough to make empanadas or stirring the batter of a cake these tiny moments with her kitchen mean the world to me.
Fall is officially here, and today I want to share with you a bundt cake my abuelita in celebration of Hispanic Heritage Month. A month set aside to celebrate, honor those who have influenced and enriched our nation and society.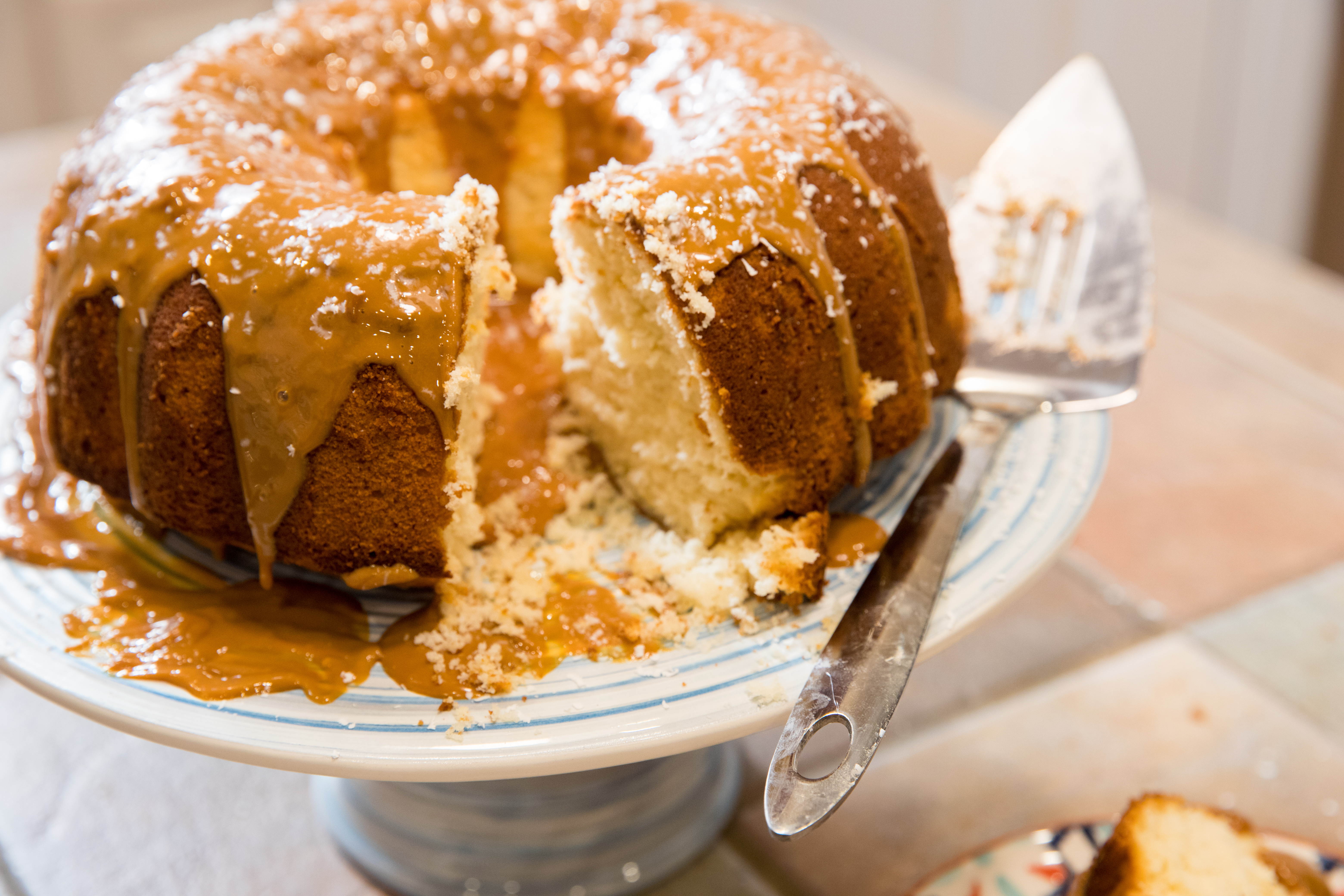 She shared this recipe with me after I had my first daughter. My in-laws were visiting, and I wanted to have something special to serve with coffee. My abuelita said what really makes this cake shine is the touch of creaminess from buttermilk. Thing is we I didn't have buttermilk in my fridge – enter abuelita with her wisdom.
"Mija we can make our own buttermilk with milk," she said.
I was instantly relieved since I always had milk in my fridge.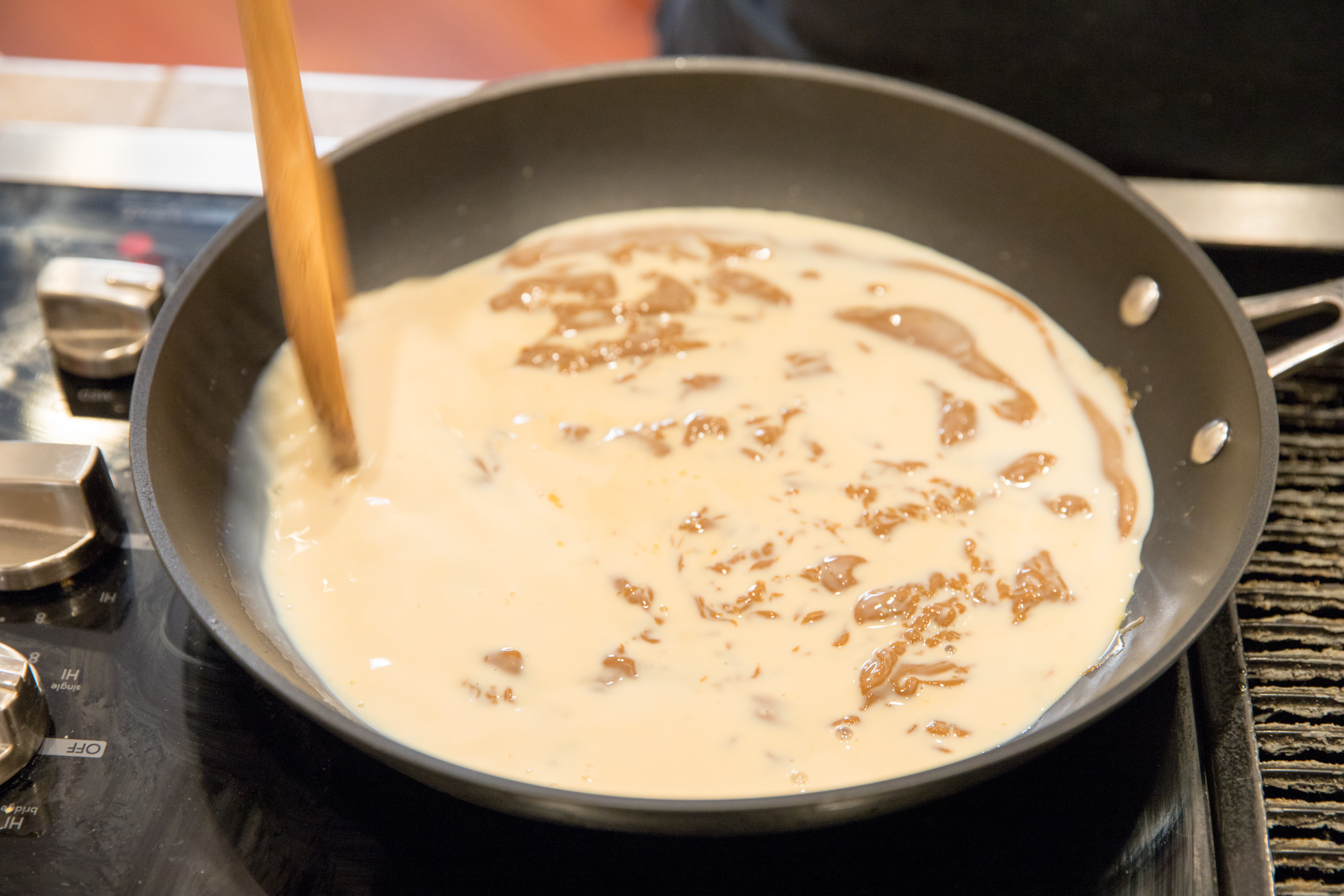 Not only is milk delicious, wholesome and good for the entire family, it has a foundational role in many foods we all love, like ice cream, yogurt and cheese.
Milk is one of the most affordable sources of high-quality protein you can find. At just about a quarter per serving, milk delivers more nutritional value per penny than just about any other beverage.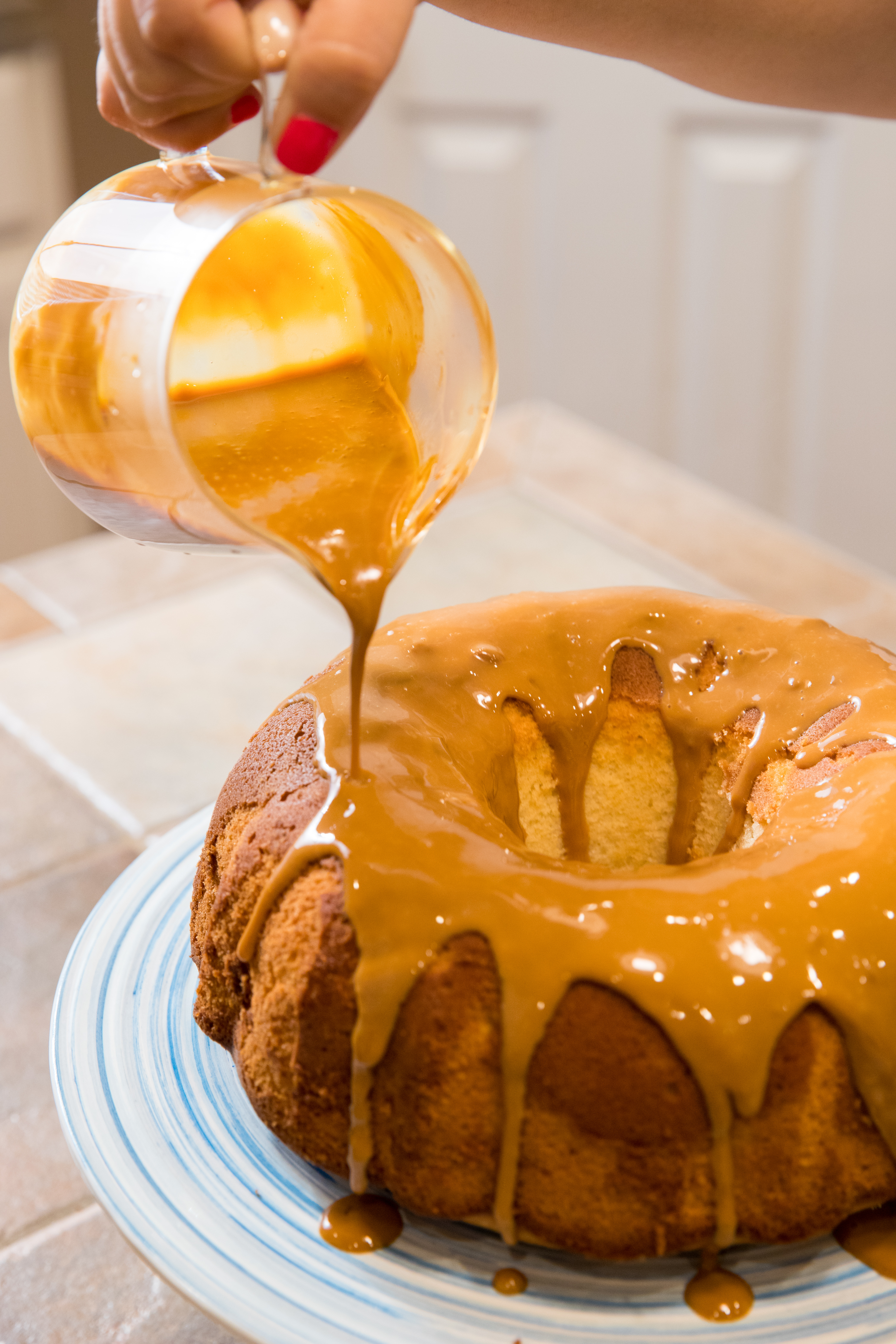 To Make Buttermilk at home with Milk all you need is fresh lemon juice. It's that easy, stir together 1 tablespoon fresh lemon juice with 1 cup milk, allow to sit for at least 10 minutes. The milk will begin to thicken and curdle slightly. Use in any recipe that calls for buttermilk.
Adding buttermilk to our bundt cake batter adds of touch of creaminess that pairs perfectly with the vanilla. I drizzle my bundt cake with dulce de leche thinned out with additional milk then topped with it with plenty of grated white chocolate.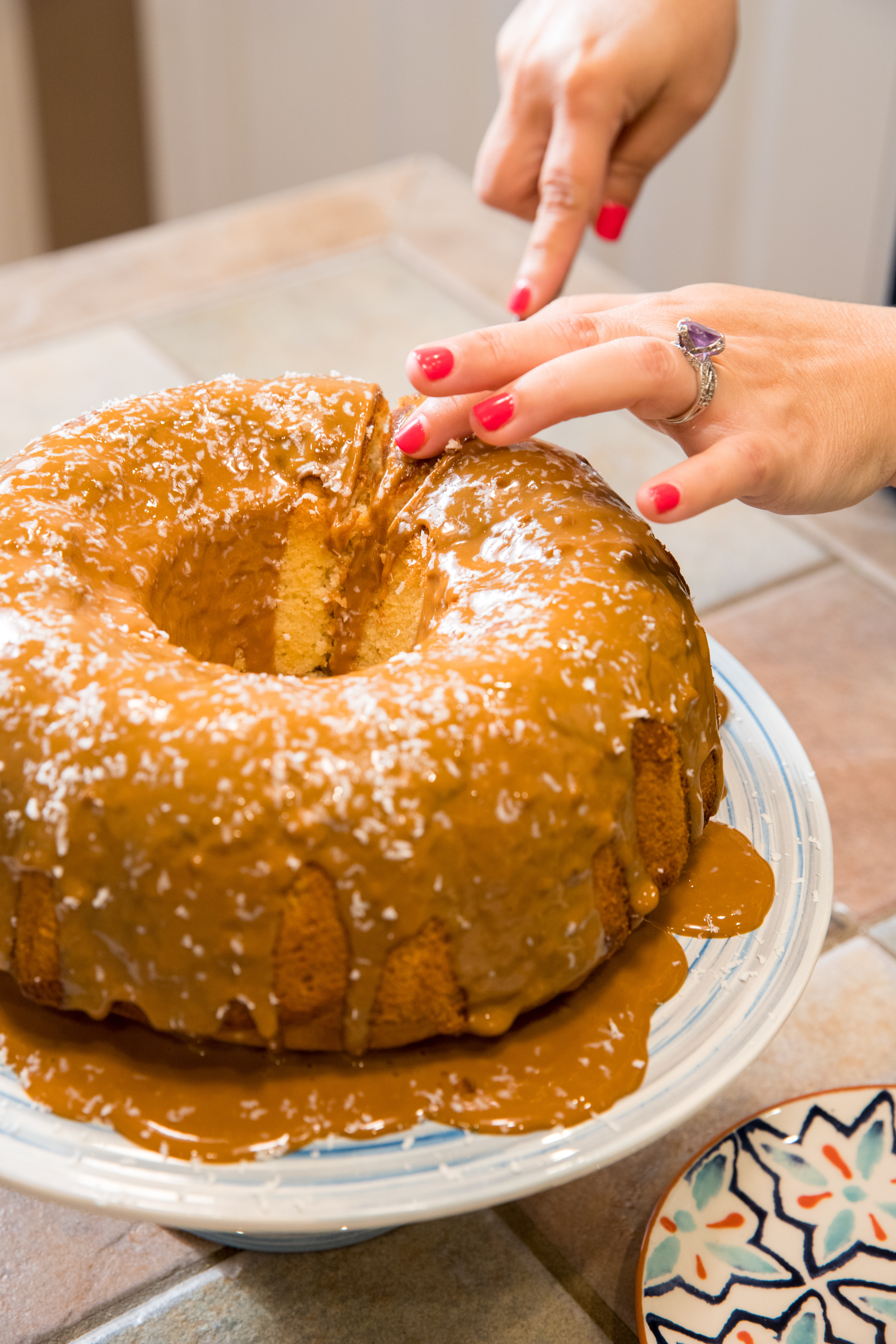 I have been making this bund cake for over ten years now. It has become one of our family's favorite sweets for entertaining in the Fall.
Dulce de Leche Bundt Cake
Yield 12 Serves
Ingredients
1 cup butter, softened
2-1/2 cups sugar
4 large eggs
1 teaspoon vanilla extract
3 cups all-purpose flour
1/4 teaspoon baking soda
1 cup milk
1 tablespoon fresh lemon juice
1 cup dulce de leche
1/4 cup milk
White chocolate for garnish, optional
Instructions
Preheat oven to 325 degrees. Lightly spray Bundt pan with non-stick cooking spray, set aside until ready to use.
Combine milk and fresh lemon juice in a bowl, allow to sit for at least 10 minutes. The milk will begin to thicken and curdle slightly. Use in any recipe that calls for buttermilk.
In the bowl of a stand mixer cream butter and sugar until light and fluffy. Add eggs, one at a time, beating well after each addition, scraping sides down as needed.
Beat in vanilla. Combine flour and baking soda; add alternately with buttermilk and beat well.
Pour batter into prepared Bundt pan. Bake for 40 minutes or until a toothpick inserted in the center comes out clean. Cool in pan for 15 minutes before removing to a wire rack to cool completely.
Heat dulce de leche with milk in a saucepan over low heat until smooth. Pour over Bundt cake, garnish with grated chocolate.
Courses Dessert