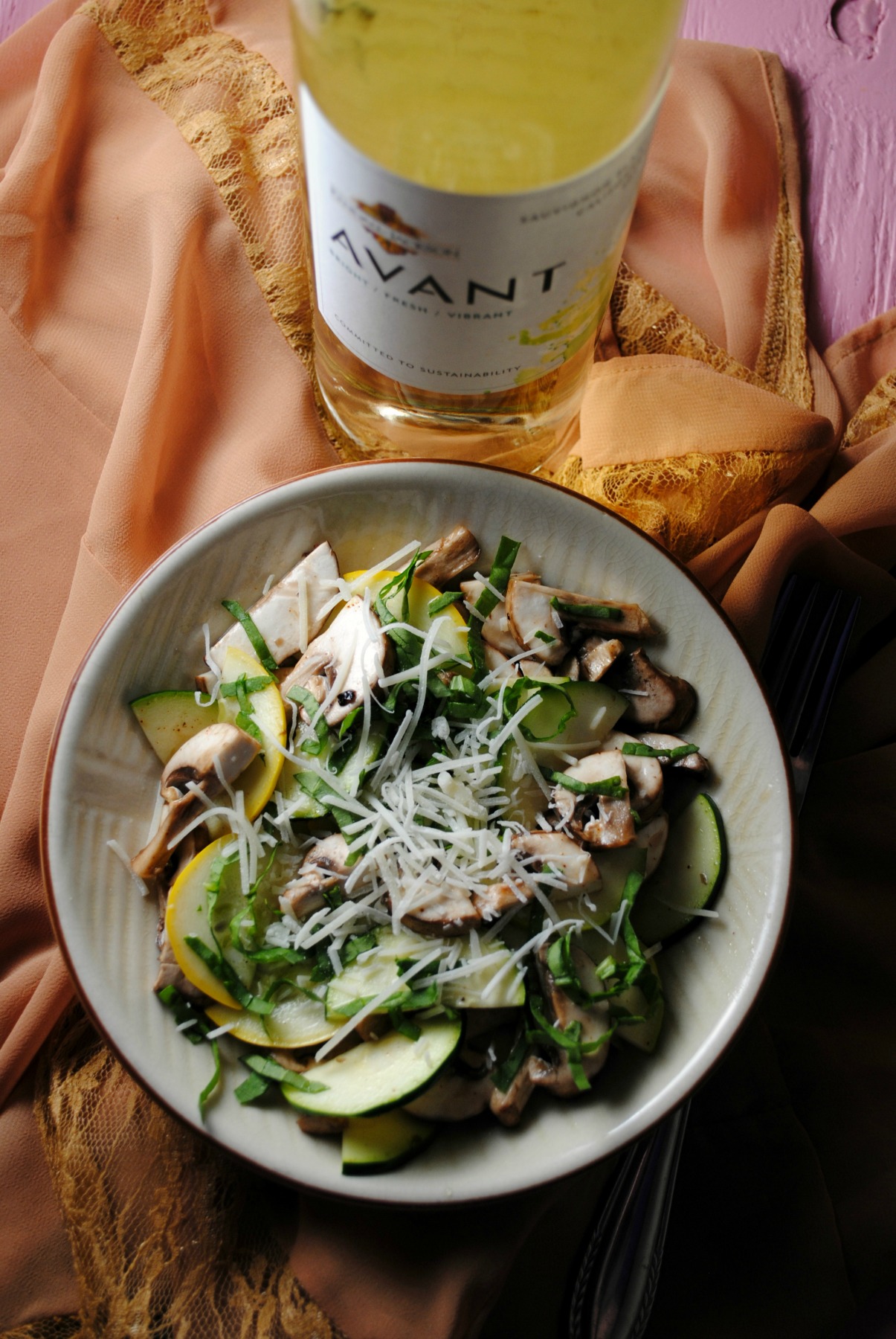 Easy Fall Recipes with Kendall-Jackson
Fall is in full swing and Thanksgiving is almost upon us.  The weeks leading up to the big Turkey day can be stressful. Just the thought of a packed house, an enormous meal to plan, shop for and cook can you leave you feeling drained.  I say we take a moment to relax, unwind with a delicious meal and open a great bottle of wine. Today I want to share with you a great fall menu that will re-energize you, inspire you and motivate you to tackle that bird.
We begin the meal with a luscious shaved salad bursting with freshness (pictured above) .  Thinly sliced squash, mushrooms and spinach are tossed with an earthy guajillo dressing.  Ahem – I'll take seconds.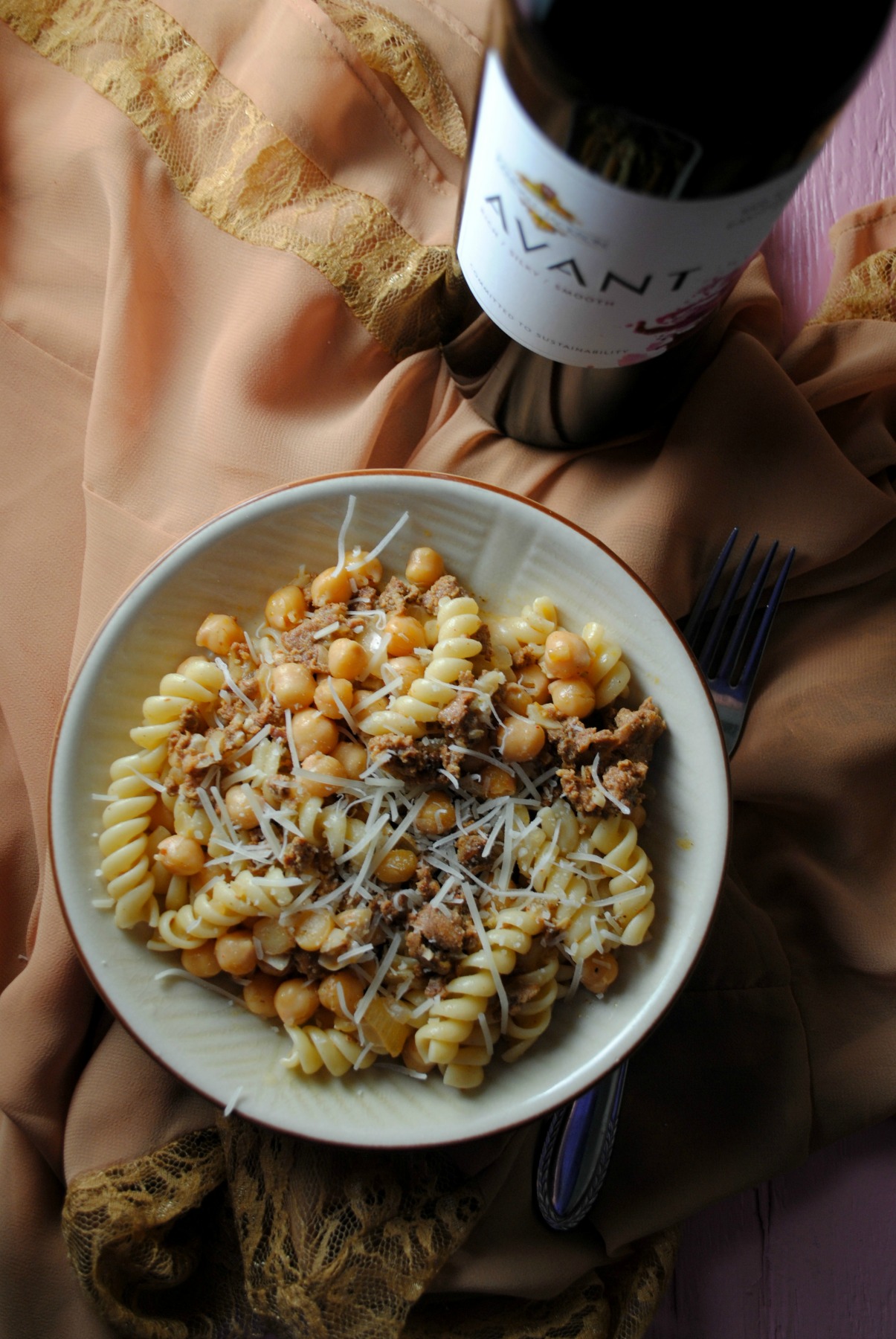 And since we are craving comfort, pasta is a must. This pasta is tossed in a savory chorizo, chickpea sauce that will make your belly smile.  Pair this pasta dish with K-J AVANT Red Blend.
And we must end this evening with chocolate.  Chocolate  makes everything sweeter and these chocolate chili truffles will hit the spot.  Easy to make, easily adaptable and perfect for a dinner party. Tiny chocolate bites of love, these truffles are a sweet ending to this meal.  A complete comfort feast, paired with a few glasses of Kendall-Jackson is exactly what you deserved.  A few hours to unwind, relax and rejuvenate the mind will have you ready to tackle Thanksgiving. Find these recipes featured, wine pairings and plenty of hostess tips over at the Kendall-Jackson blog.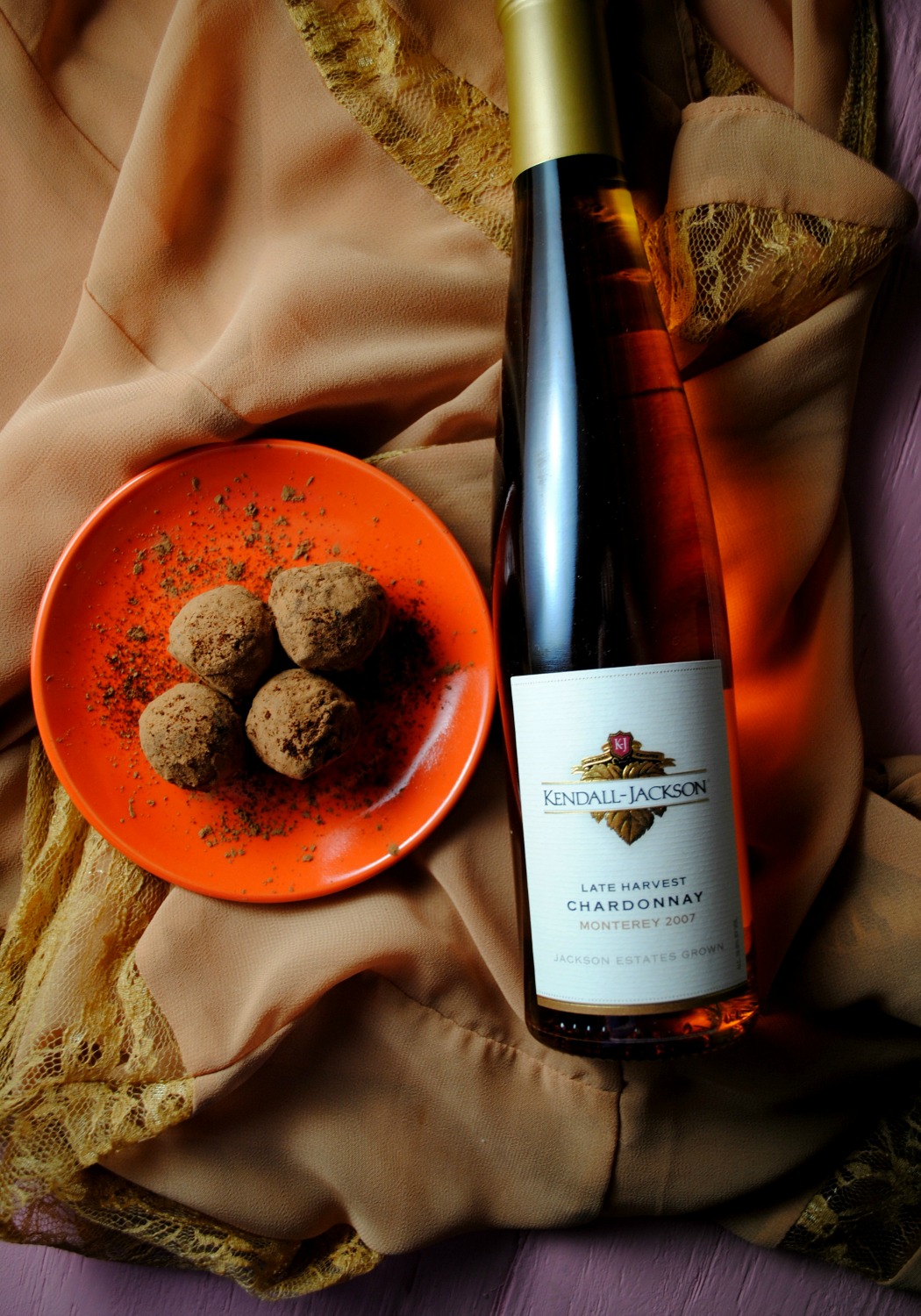 Sweet Life Disclosure: This is a sponsored post with Kendall-Jackson wine. Thank you for supporting the companies Sweet Life collaborates with which allows me to create fun and unique recipes.