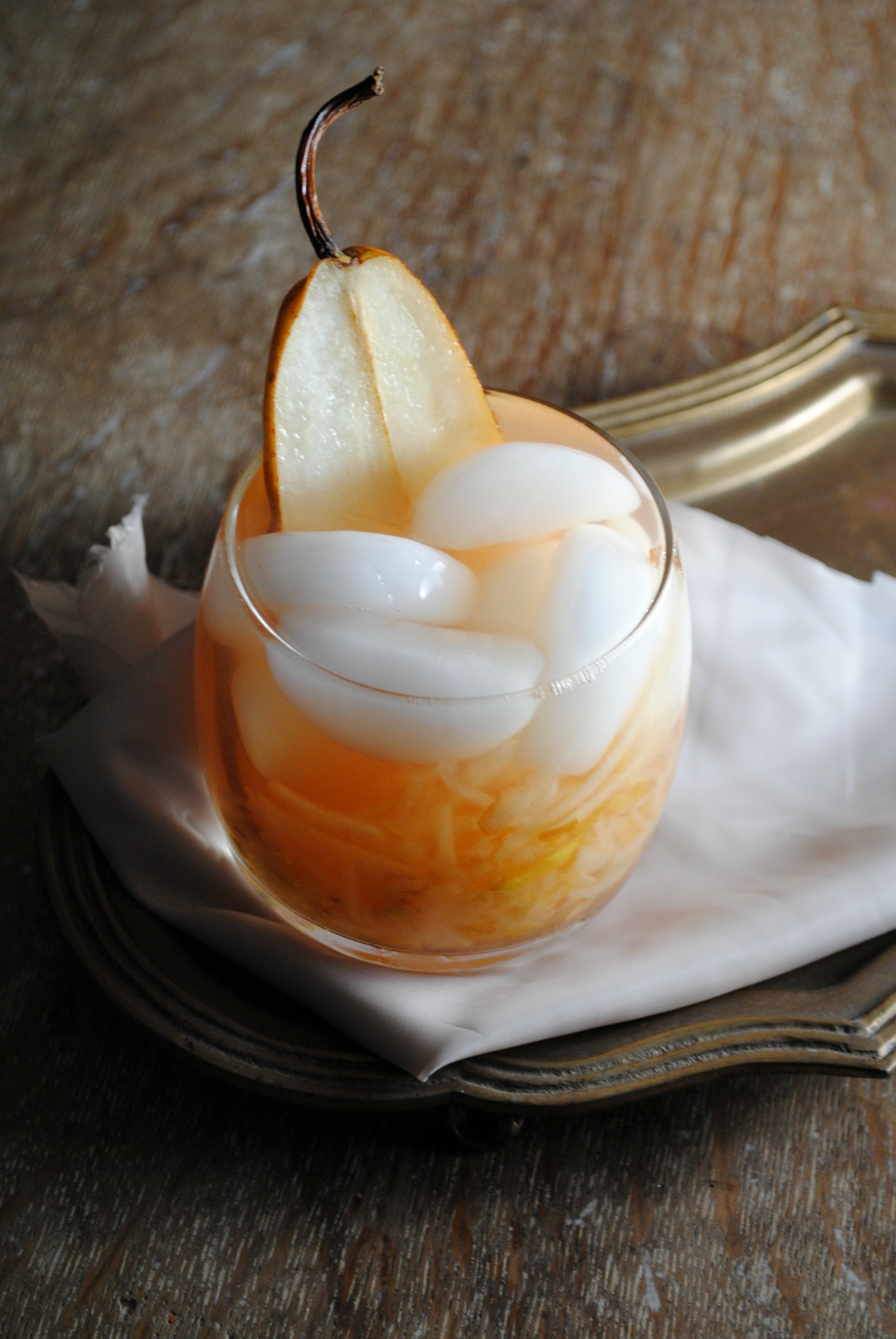 Fresh Pear Cocktail
I'm back! Forgive the lack of recipes but I took a quick trip to Denver for an exciting project I cannot wait to share with you, you are going to love it.  I returned home to find a few lonely pears I had picked up for a salad still on my counter.  A bit bruised, but ideal for infusing and trying a fresh pear cocktail recipe I had bookmarked in Cooking Light.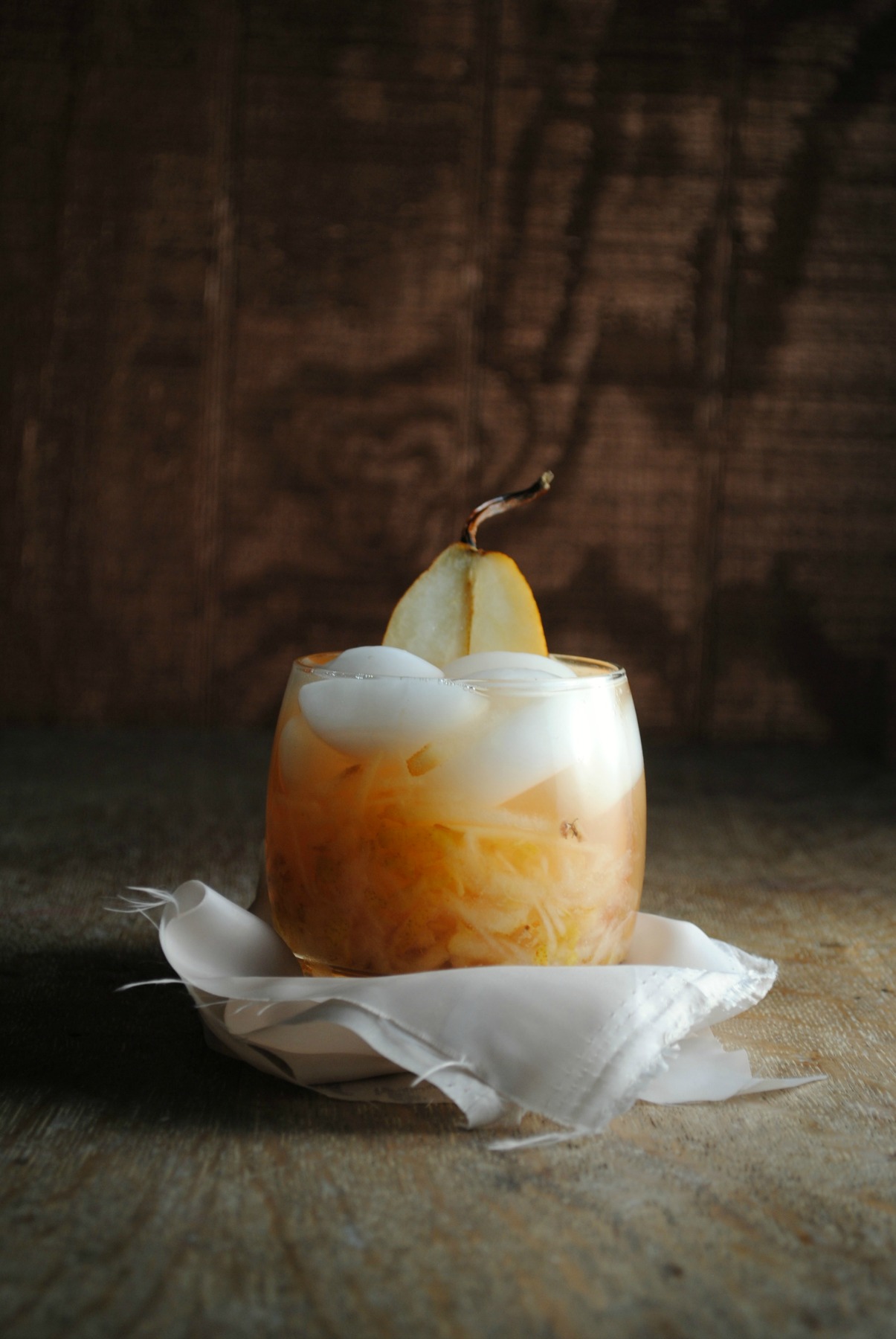 This cocktail recipe is for a martini version, which I adore, but I decided to hit it with a splash of sparkling water and I loved it even it more.  The remaining pears where made into Thanksgiving goodies. I placed them in a mason jar along with vodka to make an infusion and one heck of a presentation, recipe below.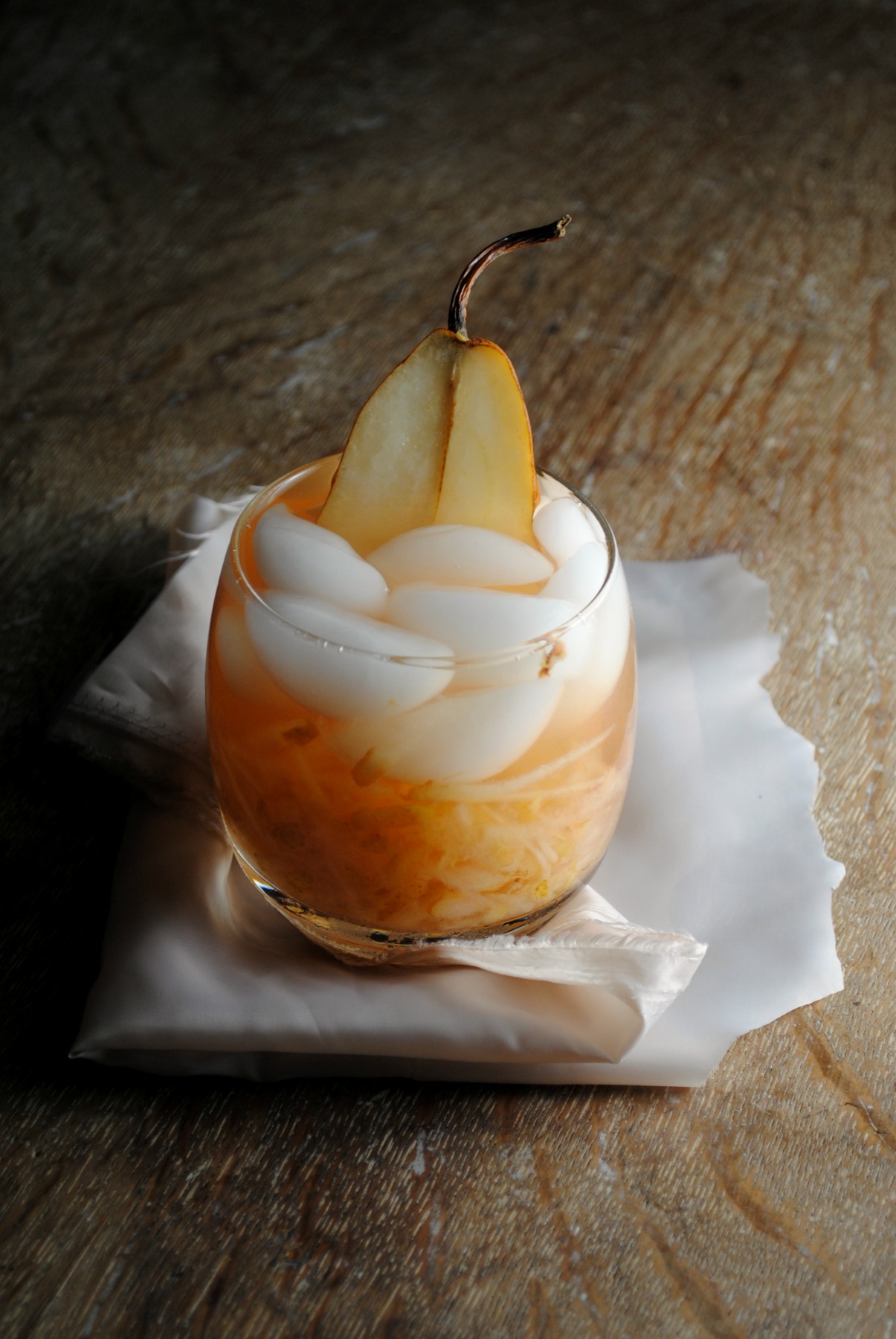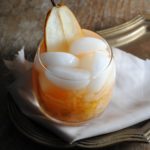 Fresh Pear Cocktail
Ingredients
1

medium Bosc pear

2

tablespoons

citrus-infused vodka

1

tablespoon

pomegranate juice

1

tablespoon

fresh lime juice

1

tablespoon

agave syrup

or sugar syrup

3

tablespoons

hard apple cider

Pear slices

shredded pear (optional)

sparkling water

optional
Instructions
Shred pear; place shredded pear pulp on several layers of cheesecloth. Gather edges of cheesecloth together, and squeeze over a glass measuring cup to yield 1/3 cup fresh pear juice. Discard solids. Combine pear juice, vodka, pomegranate juice, lime juice, and agave syrup in a cocktail shaker with ice; shake. Strain about 3 tablespoons of the vodka mixture into each of glass. Add cider and top with sparkling water. Garnish with pear slices, if desired.
Recipe Notes
recipe from Cooking Light
Pear Infused Vodka, from Martha Stewart
Fully submerge a pear in a mason jar of vodka, seal and store in a cool, dark place until the vodka is infused, at least a month. Serve chilled.