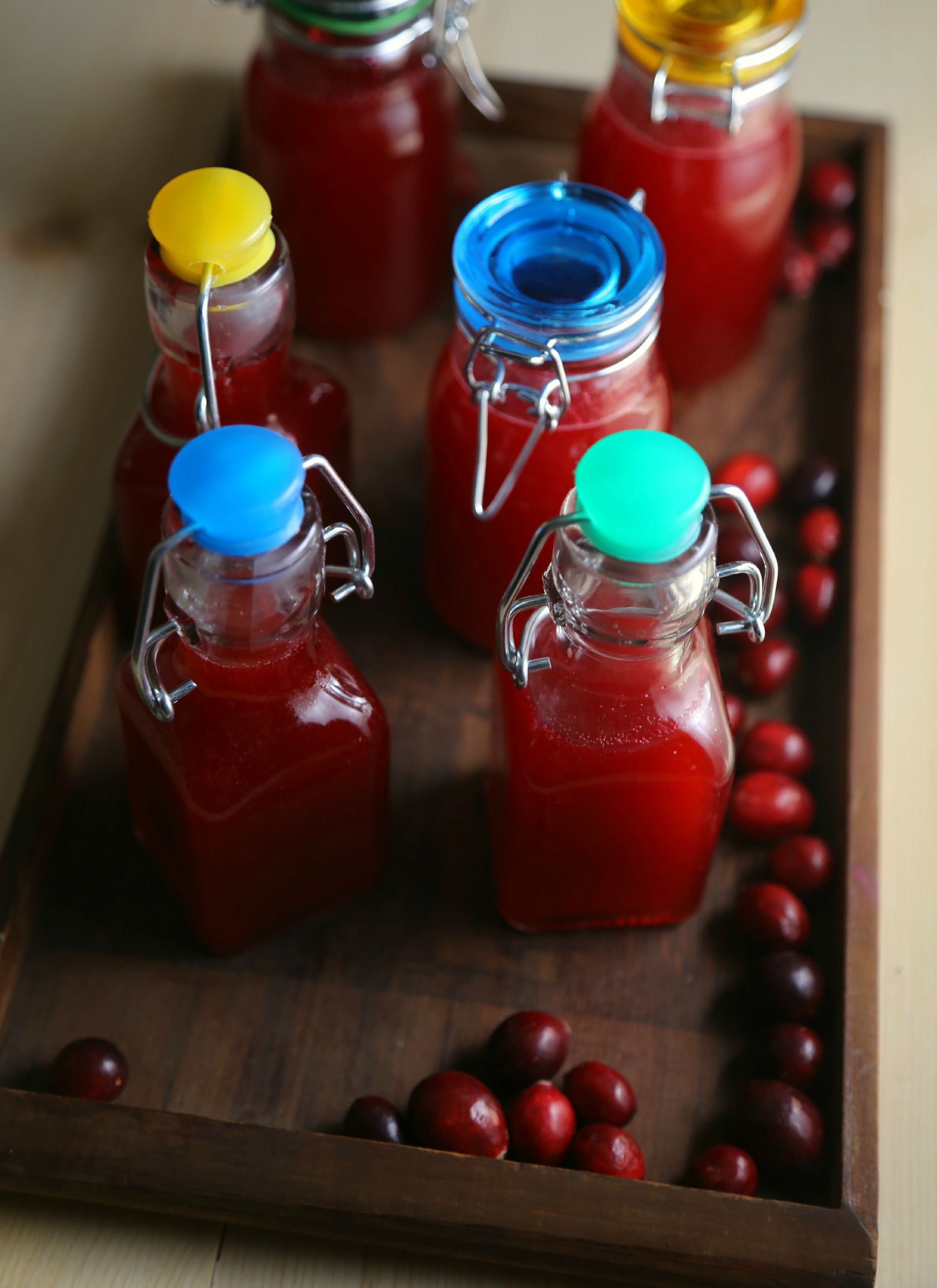 Cranberry Infused Vodka
I've never been the one to enjoy flavored vodkas, that is, until I started infusing my own, and then I was ALL over vodka.  
I recently taught my first cocktail class where I instructed a group of ladies how to make three cocktails. Each had their own cocktail shaker, jigger and essential tools. I would give the background of the cocktail then show them the process of how to make the cocktail. Talk about fun! 
Make your own cocktails!
Want to join me?  Click here to find out how you can be a part of my next cocktail class (available only in Texas).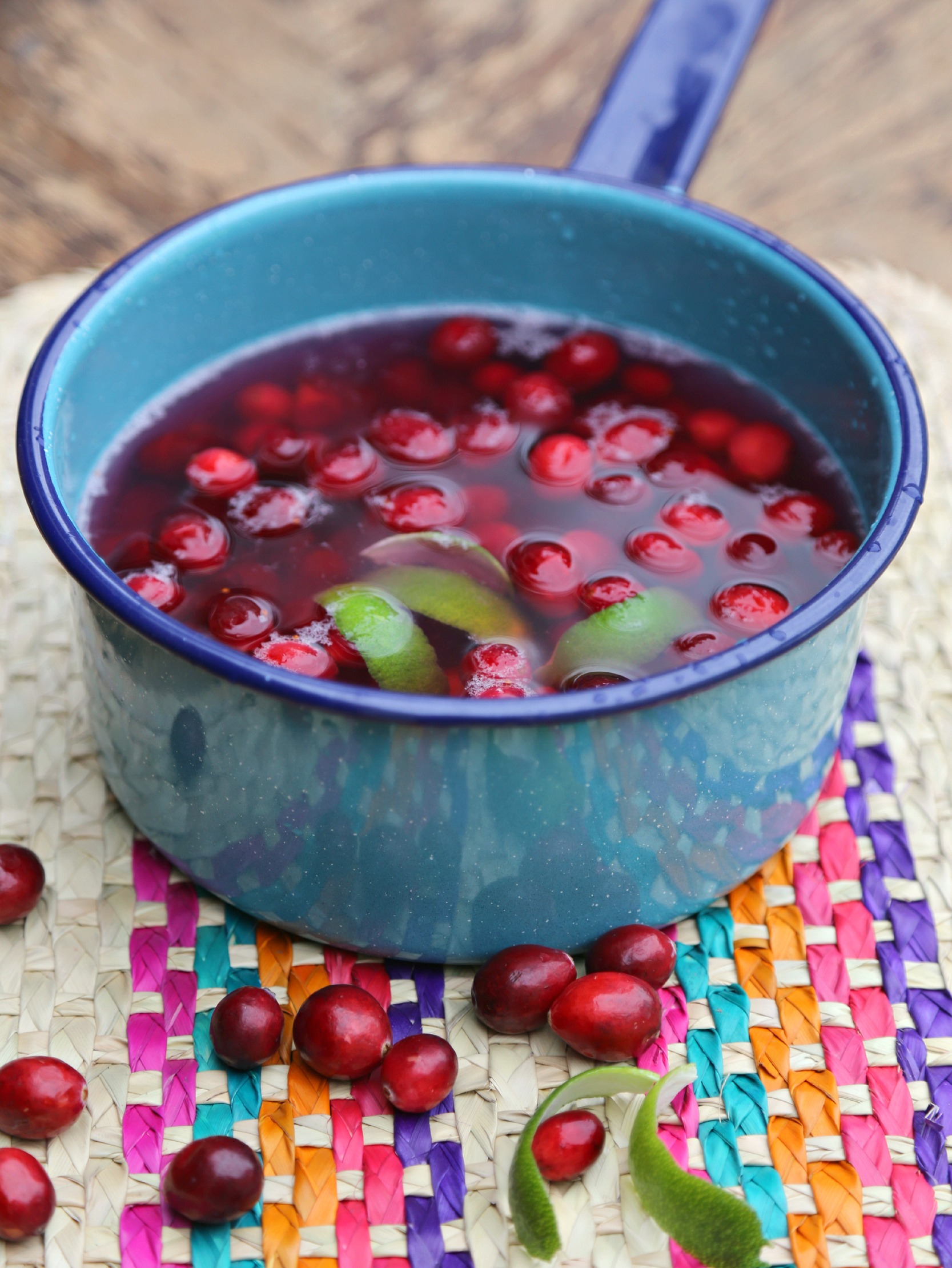 The ladies were more than willing to jump in and create their own cocktail – I'm all about hands on. The topic of flavored vodka came up with each having their own favorite – coconut, peach and cucumber. 
This is when I just had to jump in and share with them how super easy it is to make infused vodka at home! 
First off, it's easy!  Second, it makes for great gifts.  Third, it can be made with the season, and last, but not least, you know exactly what is in you vodka – nothing artificial, no hard to pronounce words on the back of the bottle –yuck!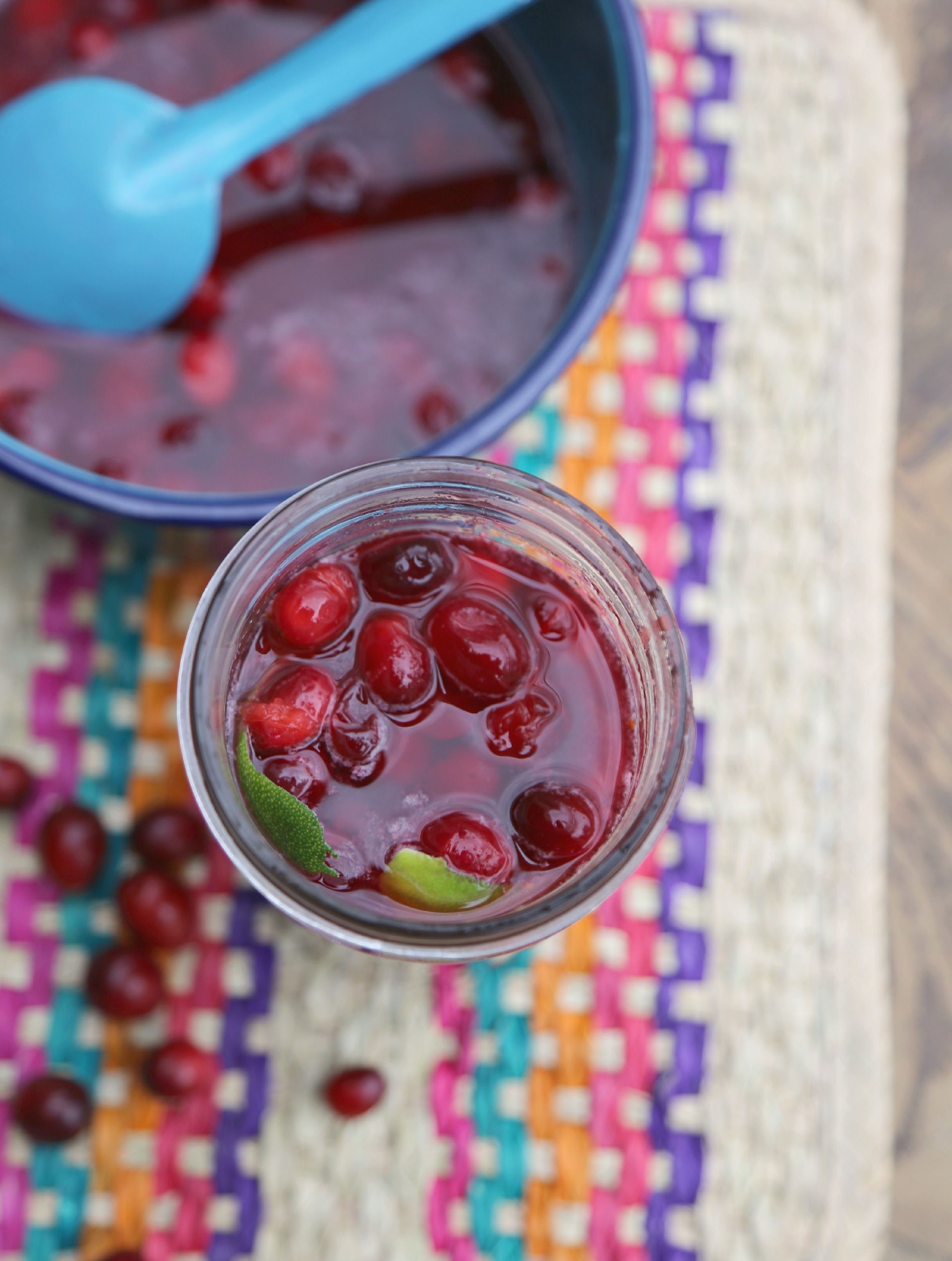 This cranberry infused vodka is a fun hostess gift for the holiday or homemade gift, and just the right way to dip your feet into the world of infusing.  Trust me, once you do it and taste the difference, you will be hooked!  
Plan ahead if you want to give this cranberry infused vodka as a gift – it will take a week to fully develop.  The longer you let your infused vodka rest, the stronger and more aromatic the flavor, so be patient.  It will be worth it!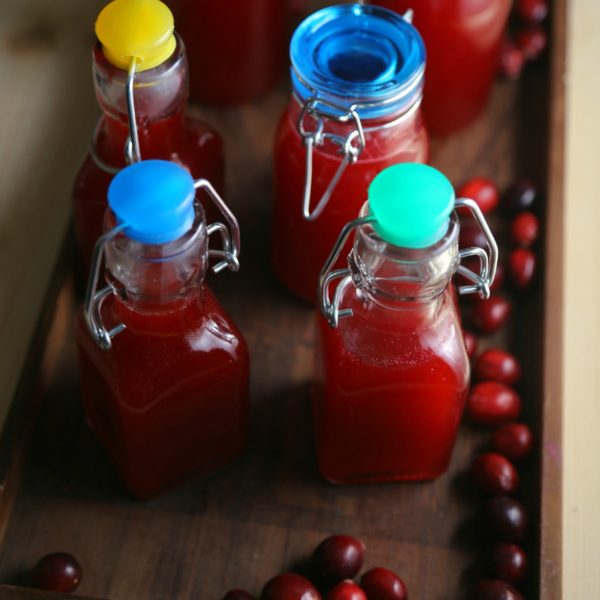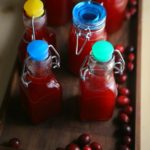 Cranberry Infused Vodka
Ingredients
4

cups

fresh cranberries

3/4

cups

sugar

1/4

cup

fresh lime juice

4

cups

vodka

lime peel from 1 lime
Instructions
In a saucepan over medium heat combine the cranberries, sugar and fresh lime juice;bring to a boil. Reduce heat and simmer until all cranberries burst. remove from heat, allow to cool completely. Once the mixture has cooled completely, strain using back of spoon to extract as much liquid from cranberries as possible. Stir in vodka and lime zest then cover and place in fridge to infuse for up to one week. When ready to package, remove lime zest and pour into jars or bottles.