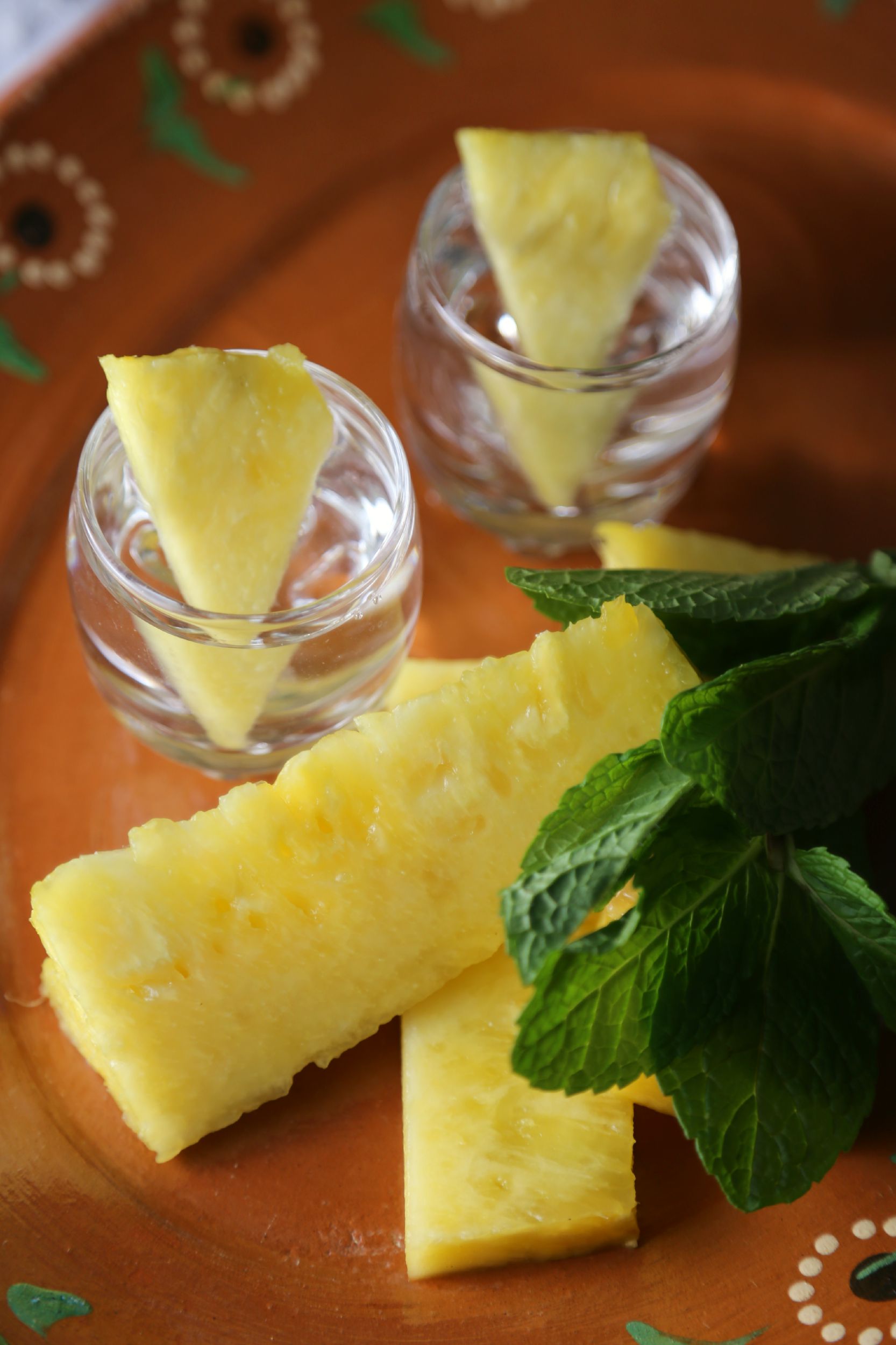 Pineapple-Mint Infused Vodka
I'm hanging on to summer for as long as I can, but with temperatures high in the 90's here in South Texas it's pretty easy to feel like we're still in the midst of summer. This has me in constant state of craving summer cocktails and infusing with tropical fruits – plus I'm always finding any excuse to infuse.
Today I want to share with you a simple pineapple-mint vodka infusion that you can easily make in less than five minutes. Ready to sip on in three days this pineapple-mint vodka infusion is great to sip after a long day or wonderful as a base for cocktails.  And speaking of cocktails I'm hitting the road again to share Latin Twist with new friends. Yvette and I will be heading to California, please see dates below. We would love it if you stopped by to enjoy a cocktail with us.
California Events: 
September 26, 2:00 – 4:00 PM at Casa Artelexia in San Diego. Casa Artelexia is a cozy Mexican gift shop with handmade jewelry, art and more. Come join us for cocktails and bites.
September 28 6:00 – 7:30PM at Traveler's Bookcase in Los Angeles. Traveler's bookcase is all about travel and we are excited to sign books there. Come join us for a book signing and Latin cocktails.
September 29 at Melissa's Produce. This is a private media event (not open to the public). Melissa's Produce has supplied us with fresh produce for Latin Twist, blog posts, events, and videos. We are so excited to meet the team in person and thank them for their support and helping make Latin Twist possible.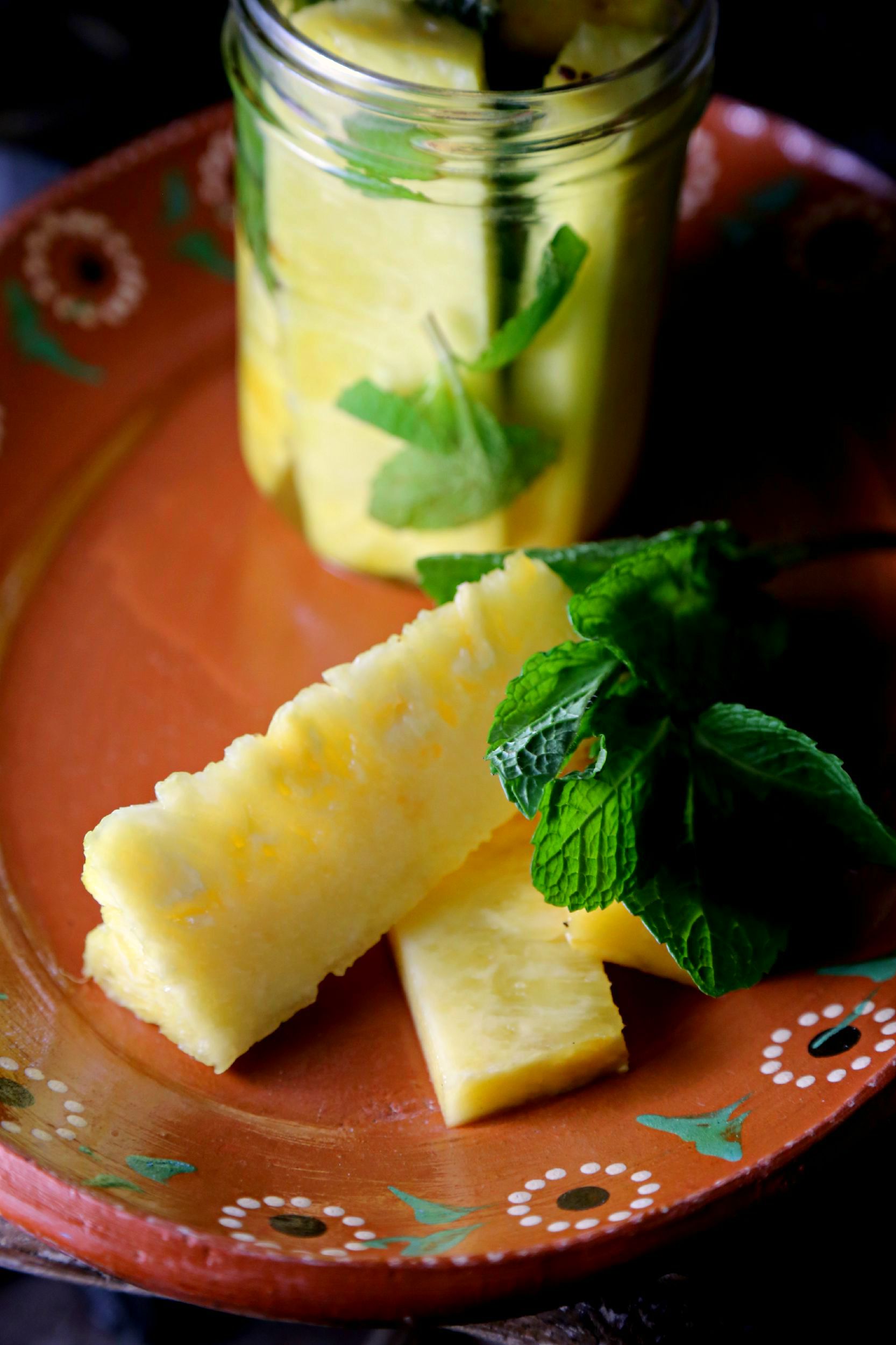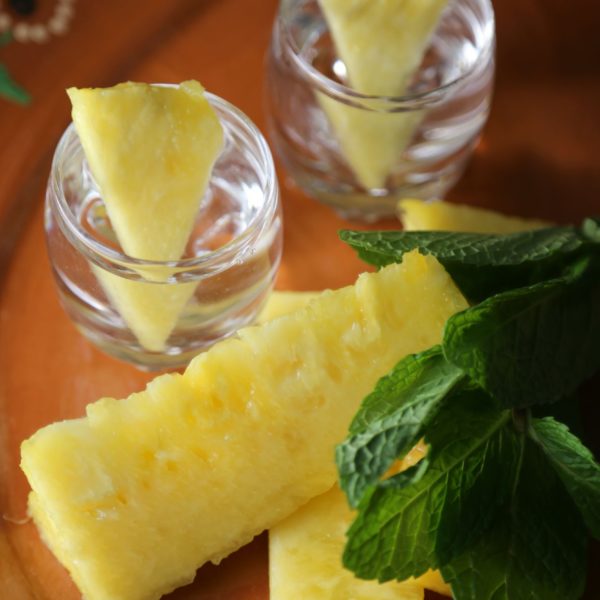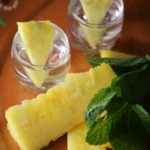 Pineapple-Mint Infused Vodka
Ingredients
1

pineapple

peeled, sliced into spears

1

bottle vodka

8-10

sprigs of mint
Instructions
In a large ball jar or glass container with lid combine pineapple spears and mint. Add vodka, secure lid and allow to infuse for three days. Strain; sip or use as base for cocktails.